Filipino expat and gardening enthusiast Dodie Manuel Gonzales proves that a huge land is not necessary to grow your own food, after he created an urban vegetable garden right next to the construction site office he works for in Doha, Qatar.
Amid the presence of heavy equipment, construction materials, and temporary shelters in Doha, there exist a picturesque green oasis made from vegetables. This urban vegetable farm is the handiwork of self-confessed Filipino farmer whose love for vegetable planting can't be left home.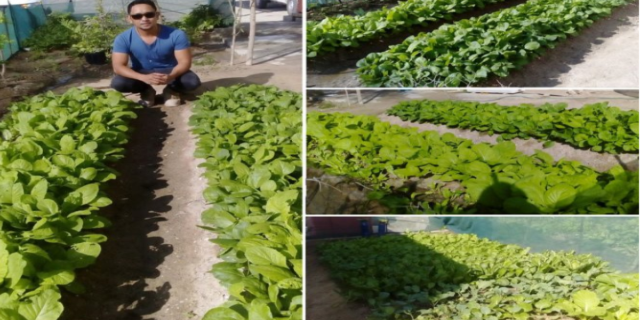 "Even back home in the Philippines, we have vegetables in our back and front yards," he shared.
Instead, he brought his passion with him and decided to grow his food right next to his office. In addition to the personal benefits and satisfaction he is getting, Dodie's vegetable garden also amazes and feeds his friends, other passers-by, and whoever cares to ask.
Dodie also shared, "I use the best soil available and also make compost from food waste. There is a huge possibility to make compost from food waste in Qatar."
According to reports, Dodie's vegetable plots make him feel refreshed despite the hectic work schedule and reports that he has to cope up with in his workplace. The vegetable garden has already gotten attention on social media, and many people send him messages over his Facebook page so he makes it a point to distribute his harvest to all.
 "All my neighbors are free to pick and harvest," Dodie had said.
Even his friends wish him luck with every harvest – proof that his little vegetable plot not only feeds his own pleasure, but also those of other people.
A Facebook user named Adrian Mayo has even posted something in reference to Dodie's vegetable garden in Doha.
The post reads,
"Harvest time with Sir Dodie Manuel Gonzales .
#petsaysaqatar at iba pa.
Full support in soil traditional farming.
In just a small space cant imagine how many veggie leaf.
#petsay spinach, sili, kamote kalabasa, pakwan, mustasa, kamatis, kangkong.. at iba pa.
More harvest to come.
Congratulations Sir."