This summer, holiday makers make time to take a break from their work by traveling overseas and to explore new places they've never been to before.
This sounds fun and exciting but travel goals don't always go as planned, especially when accidents and unexpected events take place, especially outdoors. As such, travellers and tourists should always exercise caution and sound decision-making, when engaging in activities that might pose a risk to their health and safety.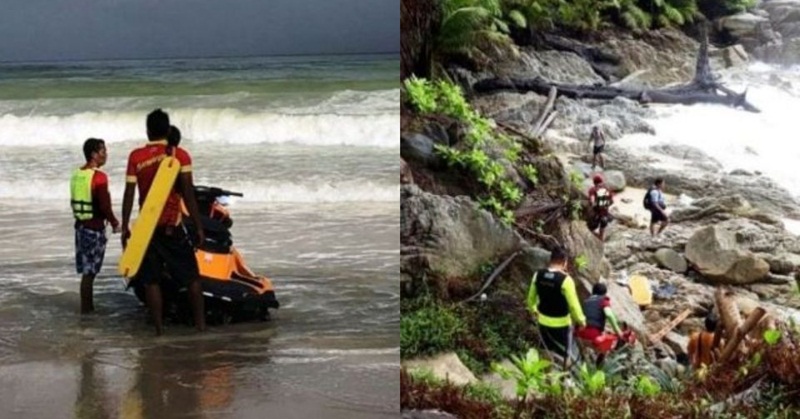 DFA Issues Advisory after 2 Pinoys Get Swept by Strong Waves in Phuket
In relation to this, two Filipinos were reported to have gone missing on Wednesday (July 17) after being swept by strong waves at Freedom Beach in Phuket, Thailand, according to the Department of Foreign Affairs, as shared in a report by PhilStar.
The Department of Foreign Affairs were able to identify the two Filipinos as Noah Ibay (40) and Angelo Bien Rafael Cortez (29).
According to eyewitness accounts, the two Filipinos were reportedly frolicking at the beach and playing at sea during a heavy storm, when they were swept away and have not been seen since then.
"Ambassador to Thailand Mary Jo Bernardo-Aragon informed the DFA that the embassy was notified by the Royal Thai Police and a group of Filipino tourists in Phuket regarding the case," the foreign affairs department said in a statement issued on Thursday (July 18).
As per Ambassador Bernardo-Aragon, rescue operations by authorities were resumed on Friday (July 19).
In the meantime, the DFA shared that the Philippine Embassy in Thailand continues to coordinate with the authorities on the case, as well as respond to the needs of the victim's family and friends.
While we wait for updates regarding the whereabouts and condition of the two Filipinos who got caught in a storm in the sea in Thailand, it's just as important that we remind ourselves as well as our loved ones about the dangers of engaging in outdoor activities, especially when overseas.
Just this year, a newly-wed couple was reported to have drowned in Maldives during their honeymoon. Another OFW met a tragic death in Georgia after he went paragliding but unfortunately crashed on land after he experienced equipment malfunction during his flight.
We do not wish to hear stories such as these, but we can only hope for the best, and take necessary caution when making even small decisions that don't seem to cause any alarm at the time we've decided to act upon them – such as swimming out in the sea during a storm.
ALSO READ: DOT Cautions Public Against Non-Accredited Travel Agencies