The Home Mutual Development Fund of the Philippines (HMDF) has announced through its official Facebook page last September 21 (Thursday) that it will impose lower annual mortgage fees at 5.375 percent.
ALSO READ: How to Apply for a Pag-IBIG Housing Loan While Abroad
With this development, Pag-IBIG has now set its lowest loan rate, which will benefit Filipino members with housing loans the most. However, this is not the case for expats, who can still own 100% of units offered by high-rise establishments through Pag-IBIG or any Philippine bank.
Housing Loans Made Simpler by Pag-IBIG for Filipinos
Just to put things into perspective, a member-borrower can also apply for a loan with a maximum loanable amount of PHP 6 million. Additionally, the number of requirements needed for application has also been cut by half – from 14 to only 7 – in line with the country's "build-build-build" program of the Duterte administration.
Pag-IBIG also offers a 30-year payment period – the longest in the Philippines – unlike majority of commercial banks. And while Pag-IBIG's rate is not the lowest in the country (some commercial banks offer mortgage rates at 4.99 percent for up to P2 million for the first year of payment) — this could actually turn out into a headache for borrowers if not clarified from the start.
(ALSO READ: Pag-IBIG Member Program & Benefits)
Here are some FAQs regarding Pag-IBIG's New Housing Loan Adjustment:
(Disclaimer: This article is written for the purpose of information-sharing only. If you have any specific queries or concerns about your Pag-IBIG membership and/or contributions, you may seek assistance from a Pag-IBIG officer at the nearest Pag-IBIG office or desk at the Philippine Embassy or Consulate [for overseas-based Filipinos]).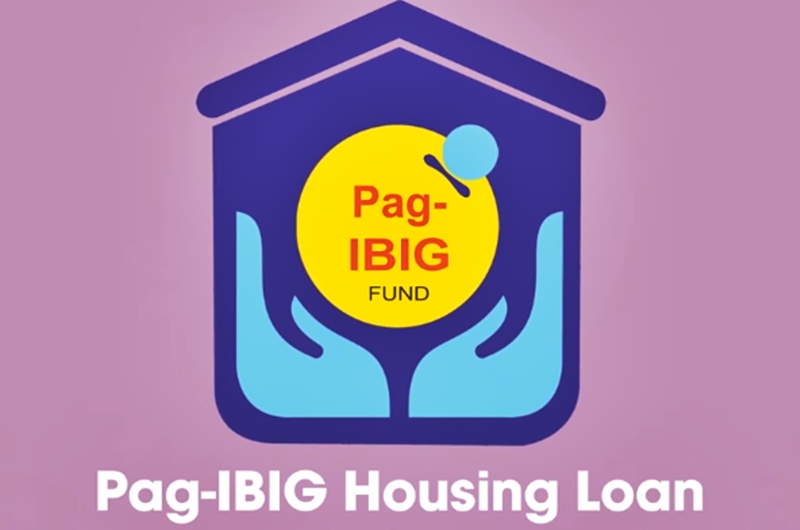 What is a Pag-IBIG Housing Loan?
This is a debt a member incurs from buying off a property through Pag-IBIG. Another term used for this is "mortgage".
Generally speaking, Filipinos have two options to get a housing loan: public (through Pag-IBIG, SSS and GSIS), and private (through banking institutions). Additionally, there are also cooperatives that have housing loans offered to their members; however, this has not gained much popularity as of yet.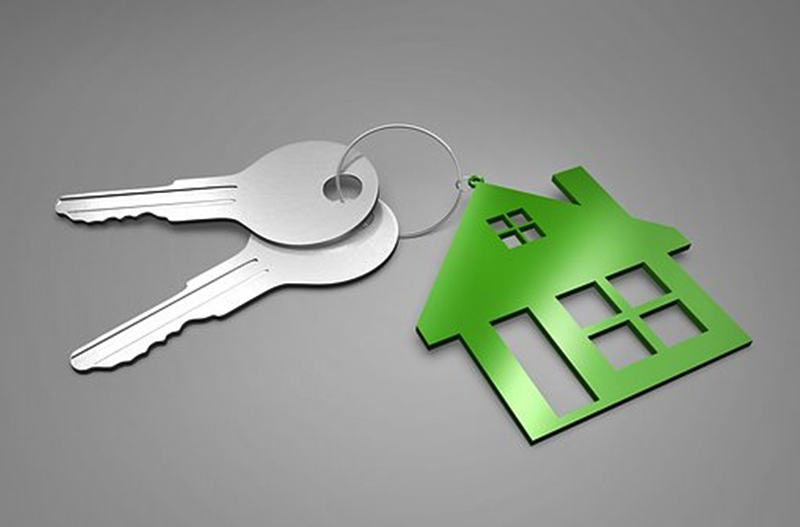 What is the Difference between a Commercial Bank, SSS, and Pag-IBIG Housing Loan?
For most working Filipinos, getting a house of their own is one of their biggest goals and purchases, which they work hard for all throughout their lifetime. And for most, this can only be possible through the help of financing – whether public or private.
Deciding on which financing option works best for you is the challenge. However, due to tight competition among financial institutions, banks offer more guidance and are willing to take the extra mile to accommodate applicants.
Generally speaking, the key difference is that private/commercial lenders require lesser paperwork, charge lower mortgage rates during the first year at least, and are more accommodating and proactive with the loan application process.
Meanwhile, for many years, government housing lenders have been keen with their numerous paper requirements, and have been noted to take their time with the process; however, all that is changing nowadays.
Where can I file my application for a Pag-IBIG Housing Loan?
Pag-IBIG has more than a dozen offices all over the country and abroad, with its main headquarters in the Philippines located in Makati, Manila. There are a total of 30 Pag-IBIG branches in NCR alone; 29 in Luzon; 20 in Visayas; 21 in Mindanao; and 30 overseas posts.  You may checkout the posts nearest your location HERE.
What is a mortgage rate?
The amount which a lender charges is called an "interest." This is charged on top of the "principal" or the loaned amount. The interest is the rate charged for the use of the principal. It is also known as the "cost of money." All public and private institutions charge varying interest rates.
Typically, a borrower pays the mortgage based on the estimated monthly installments for the loan payment until both the principal and interest are completely paid.
As a tip, make it a point to pay your loan little by little (and some more) every month so that the interest for the subsequent months will be lower, since this is based on the remaining balance of your principal at the end of each month.
What is a floating rate?
This follows inflation trends and BSP (Bangko Sentral ng Pilipinas) policy rates. Borrowers who avail of low payments with fixed rates for the first year (Year 1) will be affected by inflation and a possible increase in BSP's key rates, which eventually ends in a rate "re-pricing" which, frankly, is no good news for any borrower.
With most banks now offering low rates from anywhere between 4.99% and 5.25% per annum at the start, it's quite easy to see that with the above explanation, these are all just a form of a "bait" or "teaser" to lure in more people to sign up.
The thing is, while the Year 1 costs are manageable at first, come the 13th month or Year 2, there will be a re-pricing applied which could spell trouble for uninformed investors. So beware of payment schemes offering lower rates, as they could only be at the start.
Which is easier: a Pag-IBIG Housing loan or loan from commercial banks?
This basically depends on your need. But generally speaking, banks offer lower interest rates compared to Pag-IBIG. However, this could no longer be the case, with the much lower loan rates recently announced by the State Fund.
As per the announcement, the published rate covers 3 years, but there was also a footnote in the announcement saying that the lower rate only applies for Year 1. Should you decide to apply, it's important that you clarify this point with the Pag-IBIG officer.
As an OFW, why should I join Pag-IBIG when I don't intend to get a housing loan?
Even if you don't intend to buy a property through Pag-IBIG, as a member, you can turn your contributions into assets. And with the benefit of being regulated by the government, your savings with Pag-IBIG gain tax-free earnings.
Furthermore, the Pag-IBIG Fund is covered by taxpayers' money in case of bankruptcy, so this means that your savings are secured, just as how other government-owned and regulated corporations such as SSS ad GSIS are.
How do I take out a loan if I'm getting a property from a housing developer?
There are two (2) ways for you to file a loan application through a housing developer:
Developer-assisted, which is pretty much self-explanatory, and
Retail, where the member files an application directly to Pag-IBIG.
How much should I put in for my contributions?
The minimum monthly Pag-IBIG contribution is PHP 200. However, OFWs are encouraged to pay higher contributions to maximize the benefits and services offered by Pag-IBIG.
To apply for a loan, members need to have at least 24 months of contributions. However, if you want to fast track your loan eligibility, you can pay the required 24 months contributions in lump sum. And if you've completed the 24-month requirement but stopped payment a long time ago, you need to reactivate your membership by paying at least 3 months' worth of contributions to qualify for a mortgage loan.
How long is the maximum loan term?
The maximum period of loan payment is 30 years (360 months). However, the payment period is based on the borrower's age.
Can I apply for more than one housing loan from Pag-IBIG?
Yes, it is possible, for as long as the total value of the loans applied for does not exceed Php 6 million.
To know more about the services and types of loan offered by Pag-IBIG, you may check out their official website or you may talk with a Pag-IBIG representative via their customer hotline at (02) 724-4244.