The Pag-IBIG Fund is one of the most important financial schemes in the Philippines. As a matter of fact, it is one of few government-run organizations that guarantee "affordable home ownership" for all Filipinos. Despite the latter, many are unaware of its existence. In this guide, we will talk about what Pag-IBIG Fund offers, the key features it has to provide affordable home ownership, how to buy and sell your unit, how to manage your fund and a lot more.
Also Read: 9 Tips to Get Your Pag-IBIG Housing Loan Approved Easily
Many Overseas Filipino Workers (OFWs) and seafareres are very dependent on the Pag-IBIG Fund. Pag-IBIG Fund is a government financial institution created to assist overseas workers with their housing and short-term financing needs. Before you open an account in the Pag-IBIG Fund, you need to know what are the services and features that they can offer you. Find out more in the following sections.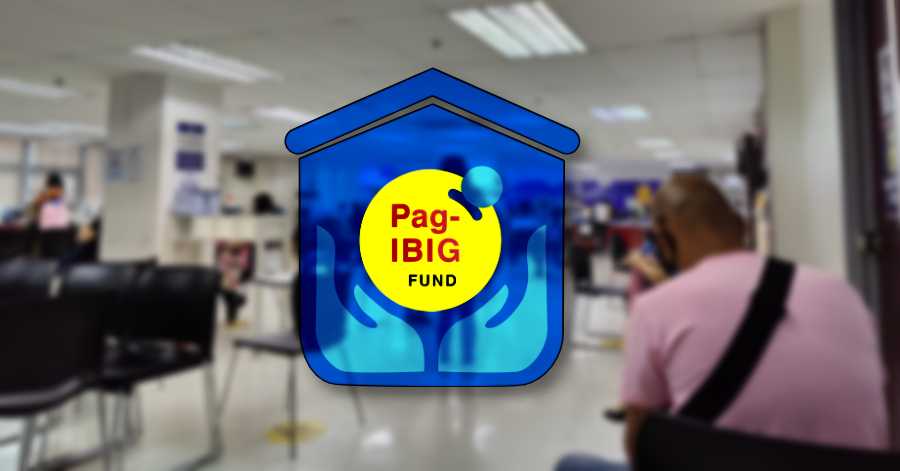 What is the
Meaning of Pag-IBIG?
Pag-IBIG is an acronym which means for Pagtutulungan sa Kinabukasan: Ikaw, Bangko, Industriya at Gobyerno.
What is the Purpose of the Pag-IBIG Fund?
The Home Development Mutual Fund, also known as Pag-IBIG, is a Philippine government-owned and -controlled enterprise that serves the needs of Filipino workers by providing them with housing loans, savings accounts, and other financial products and services.
Pag-IBIG was established in 1978 with the primary objective of assisting Filipinos in the process of acquiring the homes of their dreams. Pag-IBIG, in contrast to other suppliers of home loans, enables borrowers to choose their own repayment terms, which can be as long as 30 years, and does not require borrowers to make a down payment.
It was in response to the need for a national savings program as well as affordable housing financing for Filipino workers that the Home Development Mutual Fund (HDMF), popularly known as the Pag-IBIG Fund, was founded. The Fund was initially founded as a result of Presidential Decree No. 1530, which was issued on June 11, 1978.
Pag-IBIG is an organization that is owned by the government and controlled by government employees. It is responsible for managing the national savings program and providing Filipinos with low-interest mortgage loans.
A housing loan is made available to members of Pag-IBIG so that they can realize their goal of owning the home of their dreams. Pag-IBIG also offers a diverse selection of programs and services, some of which include multi-purpose loans, provident savings, and loans for times of natural catastrophe, amongst others.
In addition to these perks, Pag-IBIG also offers awards for maternity leave as well as insurance against death and disability. Pag-IBIG has just started providing financing options for small and medium-sized enterprises (SME) in the form of loans. Because it provides such a comprehensive assortment of financial goods and services, Pag-IBIG has emerged as one of the most well-liked governmental organizations in the Philippines.
Functions and Responsibilities
Pag-IBIG Fund is committed to provide quality services with a focus on its members. This will be accomplished by enhancing the systems for provident savings and housing finance, which will ultimately improve the quality of life for all Filipinos.
In order to guarantee a consistently high level of service, Pag-IBIG has committed to the following measures:
Consistently increase the efficacy and efficiency of Quality Management System, Pag-IBIG must adhere to international standards and follow all applicable rules and regulations.
Assess all relevant risks and take suitable mitigation measures to reduce hazards and increase opportunities.
Protect the member's data and other connected data's confidentiality, privacy, integrity, and availability;
Develop and improve services that are responsive to members' and related interested parties' expanding needs;
Maintain a productive and safe workplace that fosters employee expertise, engagement, teamwork, and wellbeing; and
Maintain openness and accountability.
List of Programs and Services
Pag-IBIG offers a wide variety of programs and services to all Filipinos, whether they live in the Philippines or elsewhere in the world, in addition to the home construction fund.
IBIG's and Pag-programs IBIG's and services are only well-known to a very small fraction of the general public. Please refer to this comprehensive list of programs and services that are open to any and all Filipinos for additional information.
1. Housing Loan
The most well-liked feature of the Fund's program benefits is that it supports its members in acquiring affordable housing financing. HDMF achieves this goal by collaborating with regional real estate developers to offer homebuyers loans with significantly reduced interest rates (Pag-IBIG members).
The loan was for a longer period, and the interest rate was lower than the rate that was currently available. At a rate of 4.5 percent and a loan period of up to 30 years, the Pag-IBIG Fund offers a mortgage loan with a low interest rate (for a loan of 450,000). A member who meets the requirements can request a total loan of up to six million pesos.
Also Read: 5 Best Housing Loan Options for OFWs
2. Overseas Pag-IBIG Members Services Desk
Pag-IBIG Fund is currently operating in twenty-three (23) overseas posts in Asia Pacific, Europe, the Middle East, and North America, with operations in Philippine embassies, Philippine Overseas Labor Offices (POLO), and Philippine Consulate General Offices to provide frontline membership registration services, facilitate remittance of membership savings and loan amortizations, and assist in the availment of provident claims and loan benefits. These overseas posts are located in Asia Pacific, Europe, the Middle East,
3. Pag-IBIG Death Benefits
If you are the lawful heir or beneficiary of a Pag-IBIG member who has passed away and who did not claim their savings benefits while they were still alive, you may be eligible to receive death benefits from the fund. This is the case if the Pag-IBIG member did not claim their savings benefits while they were still alive. In contrast to the Social Security System (SSS), which provides death benefits in addition to retirement benefits, Pag-IBIG does not offer any kind of financial assistance for funerals or burials.
4. Pag-IBIG Fund Loyalty Card
You are required to provide your Pag-IBIG Fund Loyalty Card as a form of identification whenever you make an application for a Multi-Purpose Loan (MPL), Housing Loan (HL), or Provident Benefits Claim. This card also serves the secondary purpose of operating as a Pag-IBIG Fund Transaction Card. This gives it a dual purpose. The card includes the member's image, signature, Pag-IBIG Fund Membership ID (MID) Number, and biometric information; these elements, taken together, contribute to an elevated level of protection for transactions utilising the Pag-IBIG Fund.
The Pag-IBIG Fund Loyalty Card provides its holders with savings on medicine, university fees, vacation, cosmetic and wellness services, as well as incentive benefits on groceries and gasoline. In addition, cardholders can earn points toward free groceries and gasoline. These rebates are made accessible to customers by the numerous organisations that Pag-IBIG Fund works with as partners.
5. Pag-IBIG MPII (MP2)
Pag-IBIG MPII, Pag-IBIG II, sometimes referred to as MP2, was first established as an optional savings programme endorsed by the government in the year 2010. Pag-IBIG II, sometimes referred to as MP2, provides members with an annual dividend that is exempt from taxes and is increased by 50 basis points in comparison to the usual membership requirement.
The amount of the dividend that is paid out to shareholders is determined on an annual basis, and it is tied directly to the level of success that the fund had in terms of its financial performance in the year prior. It has a term length of five years, a minimum required capital of 500 Philippine Pesos, and there is no ceiling on the most that may be invested in it.
6. Pag-IBIG Mortgage Redemption Insurance (MRI)
When you receive a mortgage from Pag-IBIG, you are required to get mortgage insurance, commonly known as mortgage redemption insurance (MRI). This Pag-IBIG non-life insurance coverage will protect your mortgage in the event that you pass away or are diagnosed with a serious illness. You can choose to pay the premiums monthly or pay them all at once. On the flip hand, you are the one who is accountable for paying the fees associated with the MRI examination.
7. Provident Savings
Personal savings can be made in the form of contributions to the Pag-IBIG fund. Once the fund has reached its maturity, members will be able to withdraw their savings. The Pag-IBIG Fund asserts that dividends will be disbursed not just to individuals who are members of the fund but also to the businesses in which such individuals are employed.
It is possible to withdraw the entire amount, which is referred to as the Total Accumulated Value, after it reaches maturity, which happens after 240 months of payments and requires the member to be at least 45 years old. This occurs when it reaches the conclusion of the payment schedule (contributions plus dividends).
The gains that members make from the fund are not easily predictable in advance, in contrast to the money that is held in a savings account at a bank, which pays a predetermined interest rate on the money that is kept there. One way to think of it is as an investment, and the potential returns from membership are directly proportional to the total profitability of the investment.
8. Short Term Loan
Similar to the Social Security System (SSS) and the Government Service Insurance System (GSIS), the Home Development Mutual Fund (HDMF) makes short-term loans available to members who satisfy the appropriate qualifications.
There are two separate types of loans that are available to members, and they are the calamity loan and the emergency loan. In the event of a sudden financial crisis, you are able to apply for one of these loans.
Not only the maximum amount of money that may be borrowed, but also the interest rate, as well as the terms of the loan's repayment, will be determined by the type of loan that is applied for and received by the borrower.
9. Calamity Loan
Members who have been impacted by natural disasters such as floods, fires, tropical cyclones/typhoons, volcanic eruptions, or other equivalent cataclysms are eligible for this loan programme. Other members who have been impacted by comparable catastrophes are also eligible. Additionally eligible are those members who have been affected by disasters of a comparable nature.
Members have the power to borrow up to 80 percent of their Total Accumulated Value, provided that they comply with the program's guidelines and regulations in every aspect of their borrowing (TAV). The interest on a Calamity Loan is calculated at a rate of 5.95 percent per year on an annual basis.
A grace period of three months will precede the repayment of the loan, which will be amortised over a period of twenty-four months. After a period of four months has passed since the date of the check, the start of the subsequent payment cycle will take place.
10. Multi-Purpose Loan (MPL)
By participating in this the Pag-IBIG Multi-Purpose Loan (MPL) program, members are eligible to receive support for a wide variety of requirements, including but not limited to: house repairs, small home renovations, home enhancements, tuition or school expenditures, health and wellbeing, livelihood, and other necessities.
For a member to be eligible for the programme, they need to have invested for at least twenty-four months, or have a total savings history of twenty-four months, and they need to have made at least one contribution in the most recent six months prior to applying for a loan. Additionally, they need to have a total savings history of twenty-four months.
List of Pag-IBIG Online Services Housing Online Services
You believe that you have a complete understanding of this Fund, but do you really? The good news is that we will be able to assist you in becoming acquainted with all of the services that Pag-IBIG has to offer.
Customers who already have Housing Loans can utilize this service to finish and send in their application to convert to full risk-based pricing (Re-Pricing). In the event that your application for an existing loan with Pag-IBIG Fund is still ongoing, you can submit an application online to have the interest rate re-priced. You will no longer need to go to the location of your lender or the office in order to have your request processed; this service will handle all of that for you.
This service allows accredited developers to apply for housing loans on behalf of prospective borrowers by completing and submitting the necessary paperwork on their behalf.
The Pag-IBIG Fund accepts housing loan applications online from developers for the purpose of purchasing their own housing developments that they have developed. The following are the many channels through which the developer can submit an online application for a home loan to the Pag-IBIG Fund:
Via Online Form
Via Fax
Via Email
Members who have a Pag-IBIG Membership ID (MID) or Registration Tracking Number (RTN) can utilize this service to finish and submit their Housing Loan Application online. The service is available to members in the Philippines.
Members of Pag-IBIG Fund who are interested in purchasing or constructing their own homes are eligible to apply for housing loans. You are able to purchase lots and pay for the construction of your ideal home with the assistance of the Housing Loan. This is a straightforward procedure that may be carried out using the Pag-IBIG website at your own convenience. You may also contact their customer care hotline or go to any of their locations located across the country.
The Pag-IBIG Fund is the provider of the service known as the Pag-IBIG Housing Loan Payment Viewer. It gives customers the ability to access information linked to their housing loan, including their monthly payments and any other relevant details.
Any web browser can be used to access the Housing Loan Payment Viewer; there is no need to download any additional software in order to use it. This allows you to utilize it from any computer or mobile device as long as it is connected to the internet.
Borrowers who already have a mortgage on their home can use this service to check the balance of their loan and analyze their monthly payments. Borrowers have the option of enrolling in the Paperless Housing Loan Billing Services, which will allow the billing statement to be sent to the borrower's email address.
Membership Online Services
Users who are Filipino are eligible for a wide range of benefits when they participate in the Pag-IBIG Fund, which is an online membership program. It makes it illegal to discriminate on the basis of a wide variety of variables, including gender, race, socioeconomic status, and a great many more. This website is regarded as one of the best membership online services in the Philippines due to the fact that it offers a wide variety of services to the general public and does not require them to sign up for anything.
Pag-IBIG Employer Registration is a service that gives employers the ability to register their employees for Pag-IBIG membership online. The service is available to employers who have at least one employee. The Pag-IBIG Employer Registration system was built to make it easier for employers to register their staff members for the Pag-IBIG programme.
It is also a useful instrument for employers who wish to participate in the Pag-IBIG Fund Investment Plan (PIIP), which is a voluntary investment plan that enables you and your employees to earn higher returns on your savings while enjoying tax exemptions. This plan is offered by Pag-IBIG and serves as an efficient tool for employers who wish to participate.
Employers who are interested in registering with the Fund in order to obtain their Pag-IBIG Employer ID Number and updating their information on a consistent basis are welcome to make advantage of this service.
Household employers have the option of registering their Kasambahay with either Pag-IBIG, SSS, or PhilHealth, which are the three social security organizations that are participating in this program.
The Pag-IBIG Kasambahay Account is a unique and useful product that was developed to address the concerns and concerns of Filipino kasambahays located all over the world. It makes it possible for individuals to put their money away and invest it in a hassle-free manner, all while allowing them to earn interest income on the same assets.
The use of this service allows individuals to not only register with the Fund and acquire their Pag-IBIG Membership ID Number, but also change any information that was already registered with the Fund.
Filling out an online application form and uploading needed papers, such as a copy of your current government-issued photo identification card or passport, proof of residency, and income documents, are necessary steps in the registration process for becoming a member. Your membership application will be examined by the Pag-IBIG membership committee within one month of the day it was submitted, once it has been submitted.
If your application is successful, you will be sent an email notifying you that you have been accepted as a member of the organization, along with instructions on how to activate your online account. Once your account has been activated, you will be able to begin receiving benefits from Pag-IBIG as soon as the account has been activated.
You are able to activate your account by going to the Pag-IBIG website, logging in, and then clicking on the icon that says "Activate Account." In order to activate your account, you will be asked for your member ID number, your email address, and your date of birth. After your account has been activated, you will be able to begin making your contributions and taking advantage of the other perks that Pag-IBIG makes available to its members online.
This service is intended to assist OFW members in verifying their monthly contribution as well as other important information. Some examples of this type of information include the Pag-IBIG Fund Investment Account Number (FIA), monthly contributions, loan/credit card payments, and other transactions.
The verification of a member's contributions also includes information on the member's financial standing with regard to any loans, credit cards, or investments for which the member has applied. This function allows the OFW Member to determine for himself whether or not his account is still active. A member can view his monthly contributions from all systems, such as the Philippines, Hong Kong, and Dubai, thanks to another function of the app.
Members of the OFW can utilize this service to determine the current standing of their savings in the Fund.
Other Online Services
Members are able to send their monthly contribution to the Pag-IBIG Fund through an electronic payment facility, such as Bancnet Online or ExpressPay, thanks to the Electronic Submission Remittance Schedule (eSRS), which is a feature of the Pag-IBIG Fund's Online Services. eSRS stands for the Electronic Submission Remittance Schedule.
Employers can make the process of submitting their monthly remittance file to Pag-IBIG more manageable by using this computerised service.
Pag-new IBIG's savings program, known as MP2, gives members the ability to earn interest on their funds in a manner that is solely available to them. Members of MP2 can now make loan applications, make premium payments, and request printouts through the website.
Also Read: 10 Reasons Why you Should Open an MP2 Account with Pag-IBIG
This service is for members who are interested in joining HDMF's Modified Pag-IBIG II (MP2) Program, which is an alternative for Pag-IBIG I members to save money over a period of five years.
3. Online Payment Facilities
Members can see their account information and make payments through the Pag-IBIG Online Services platform. Your account information can be accessed in a method that is safe, quick, and convenient for you.
This service is available for use by members who wish to pay their Monthly Savings with a credit card issued by either Visa or MasterCard.
Video: What is the Pag-IBIG Fund?
The Pag-IBIG Fund, also known as the Pagtutulungan sa Kinabukasan: Ikaw, Bangko, Industriya and Gobyerno, is a mandatory savings program for working Filipinos that is mandated by the government. It is one of the very few obligatory savings programs in the Philippines, and it is widely regarded as an important element of the Filipino people's social safety net.
The Housing and Urban Development Coordinating Council (HUDCC) and the Home Development Mutual Fund are the entities responsible for the management of the Pag-IBIG Fund (HDMF).
It is intended to assist Filipinos in saving money for the future, whether that be for an emergency fund, retirement, or a down payment on a house. Since it was established in the 1970s, the Pag-IBIG Fund has been a valuable resource for saving money for the future of millions of Filipinos.
Frequently Asked Questions
Check out these common FAQs about the Pag-IBIG Fund government agency:
1. What is Pag-IBIG?
All Filipino members, whether they are currently living in the Philippines or elsewhere in the world, are eligible to receive housing assistance payments from Pag-IBIG.
2. What is Pag-IBIG Virtual?
The Virtual Pag-IBIG Fund is an online service facility that is made available by the Pag-IBIG Fund. This facility enables you to access the Pag-IBIG Fund's services in a secure manner and in a timely manner from any internet-connected mobile device or personal computer. In addition to that, it provides a live chat support service where a Lingkod Pag-IBIG service officer is there to address any issues you might have.
3. Can I go directly to Pag-IBIG?
The Pag-IBIG office is open from 8 a.m. to 5 p.m., Monday through Friday, and you are more than welcome to attend in person during those hours.
4. What is the purpose of Pag-IBIG?
Pag-IBIG was established for the sole purpose of serving as a provident fund and motivating Filipinos to save money.
5. Who should become members of the Pag-IBIG Fund?
After the passing of Republic Act No. 9679, participation in the Fund will be required of the individuals and entities listed below:
All employees, laborers, professionals, officers, and businesses covered by the SSS and GSIS,
Members of the Philippine Armed Forces, the Bureau of Fire Protection, the Bureau of Jail Management and Penology, and the Philippine National Police, all in uniform,
All judges and members of constitutional commissions,
OFWs (Overseas Filipino Workers), and
Filipinos working for foreign companies, whether in the Philippines or overseas.
6. What is the amount of the Pag-IBIG contribution?
The minimum monthly donation is 200 Philippine Pesos.
7.  What is the maximum amount I can borrow with a Pag-IBIG Housing Loan?
You have the opportunity to apply for a Pag-IBIG housing loan of up to six million pesos. However, the amount that you are permitted to borrow is based on whichever of the following is the lowest:
Your actual need;
The loan amount you desire;
Your loanable amount is determined by your ability to repay; and
Ratio of loan to appraised value
8. How does one become a member of the Pag-IBIG?
Becoming a member of Pag-IBIG is not a difficult process at all. Pag-IBIG applications can now be submitted online by individuals through the official Pag-IBIG fund website, which can be found at www.pagibigfund.gov.ph. To sign up for Pag-IBIG, visit the organization's official website, navigate to the "Virtual Pag-IBIG" section, and then click on the "Be a Member" section. You can also become a member of Pag-IBIG by registering at a regional office that is local to you.
9. When is the deadline for Pag-IBIG contributions?
Employers are required to supply the Fund with any data and information that may be required in relation to their particular enterprises and employees within thirty (30) days of the start of firm activities. This deadline begins on the first day of each month.
10. How can I continue my Pag-IBIG Contribution (as a Voluntary Member)?
Follow these steps to successfully renew your Pag-IBIG membership and keep up with your monthly payments:
Step 1: To change your membership information, fill out the Member's Change of Information Form (MCIF) (e.g., from employed to self-employed).
Step 2: Submit the completed MCIF and two valid IDs to your nearest Pag-IBIG branch.
Step 3: Make your payment at the same location.
11. Is it possible to register for Pag-IBIG online and receive and Pag-IBIG Number?
Yes, it is possible to submit an application and register for a Pag-IBIG number using the website. You can submit your PAG-IBIG registration tracking number, last name, and date of birth in the format MM/DD/YYYYY by going to the Virtual Pag-IBIG Website, hitting the "Be A Member" button, and then clicking the "Verify MID No" button. This will allow you to fill out the form. There will be a display of your Pag-IBIG MID number.
12. How long does virtual Pag-IBIG take to activate?
Within the next three (3) business days, the activation of your Virtual Pag-IBIG account will take place.
13. How will I know whether or not my Pag-IBIG is active?
You can approach Pag-IBIG by calling their toll-free number at 724-4244 or by email. You have the option of contacting Pag-IBIG chat assistance or posting a message on the Pag-IBIG Facebook page if you would rather complete the process online. After that, you can travel to a Pag-IBIG branch that is conveniently located near you in order to validate your contributions.
14. How can I keep contributing to my Pag-IBIG fund?
Contributions may be made through Virtual Pag-IBIG, any branch of the Pag-IBIG Fund, or any of our authorized collecting partners' outlets or online payment methods. Contributions may also be paid directly to the Pag-IBIG Fund.
If you are working, you can supplement or increase your monthly membership contributions by submitting the "Request for Upgrading of Savings" form to your employer. You can also supplement your contributions by visiting Virtual Pag-IBIG, any Pag-IBIG Fund location, or any of Pag-authorized IBIG's collection partners' shops or online payment methods.
15. What is fund coverage in Pag-IBIG?
Pag-IBIG Fund guarantees the reimbursement of the member's savings or Total Accumulated Value (TAV), which consists of the member's personal savings, employer counterpart (if any), and all dividend profits, on the occurrence of any of the following grounds: Membership maturity after 20 years and 240 monthly membership savings.
Summary
By making use of all the different perks that the Pag-IBIG Fund has to offer, you will be able to make the most out of your membership. You have access to several lending options, including mortgages and loans for unforeseen circumstances, among others. If you are older than 45 years old, you are eligible to participate in the retirement and provident plans offered by the organization.
Housing is one of the most fundamental requirements for human beings. As a result of this, the Pag-IBIG Fund, which is the national savings program of the Philippines' housing finance agency, is the organization in charge of supplying Filipinos with low-interest home loans.
READ NEXT: Here's How to Register as a Pag-IBIG Member Online
Contact Information
Pag-IBIG Main Office
Address: 2nd Flr, JELP Business Solutions Center, 409 Shaw Boulevard, Brgy. Addition Hills, Mandaluyong City, Philippines
Telephone Number: 8-724-4244 (8-Pag-IBIG)
Website: https://www.pagibigfund.gov.ph/
Facebook Page: https://www.facebook.com/PagIBIGFundOfficialPage/
Google Map Location
Please check out the main HQ in Metro Manila of the Pag-IBIG office.