Whether you are saving up for the future of your kids or for your retirement, you need a good strategy to manage your finances. A lot of Filipinos and OFWs still have no savings at this point. Some of them don't have the financial capacity to save because they give all their money to their families. If you think you have extra money that you can save, opening an MP2 account with Pag-IBIG is a wise alternative rather than depositing your money in a bank.
In our previous blogs, we've talked about how you can open an MP2 account with Pag-IBIG and some tips on how you can effectively save. Now, what we want to discuss are the reasons to motivate you to start saving.
If you are looking for more reasons why you should start putting your money in an MP2 Pag-IBIG account, we enumerated the important reasons in this blog. You will learn the benefits of this saving scheme as you reach the end of this blog.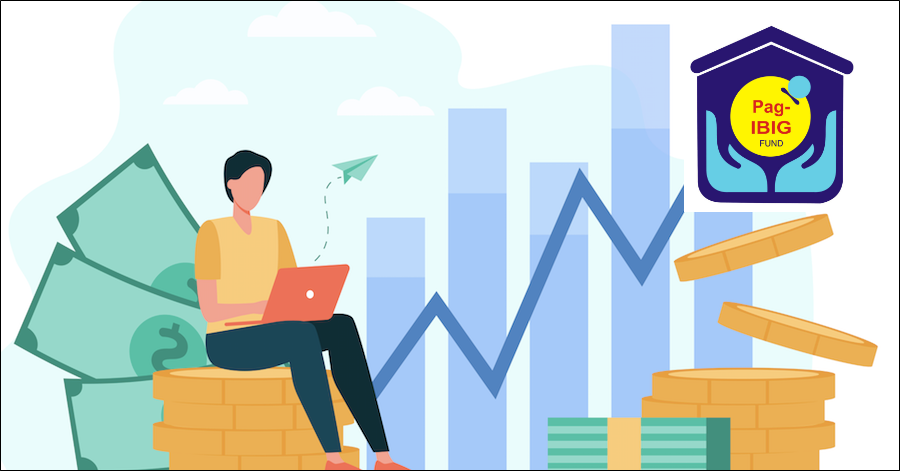 1. Pag-IBIG MP2 earns dividends.
The number one reason why MP2 is better than a bank savings account is that it earns more than the interest rate you could earn in a bank. When you have money in a bank, it only earns less than 1% a year. So imagine when you have 10,000 pesos in a bank and you let the money sit there for two years. What could be your interest after two years? If you try to calculate it, you are only going to get less than 10 pesos. But, what if you put in MP2? Your money could earn 6-8% depending on the income of Pag-Ibig.
2. It is an effective savings account.
If you are just aiming to save your money and you want to be as disciplined as you want, MP2 is a good account. Why? Because there's a lock-in period of 1 year or 5 years. When you open an MP2 account, you can choose its maturity period. The options are 1 year or 5 years. This means that you can only withdraw your savings after your chosen period. So, if you chose 1 year, you can withdraw your money after 12 months. If you chose for 5 years, you have to wait for 5 years before you can get your money. This is great for those who are resisting the urge of withdrawing their savings for non-essential purposes.
3. Your money accumulates.
Another good thing about MP2 is that it accumulates your money, especially if you choose the 5-year maturity date. Accumulation happens when you let your money sit in an investment account for more than a year. For instance, if Pag-Ibig pays 7% this year and you put 60,000 in your account at the beginning of the year, after 12 months, your money would be 64,200. This means that you can earn 4,200 in one year alone. In the second year, let's say Pag-ibig pays 6%, your money would be 68,052 (64,200 x 1.06, 6% being the dividend rate). Aside from the principal amount that earns, your interest earns too. That's the power of accumulation.
4. You can save for as low as 500 a month.
Pag-Ibig doesn't require that you put a big amount in your account. The lowest amount you can put is 500. So, if you don't have extra money, you can just deposit as low as 500 in your account per month. There is no pressure when you open your MP2. You can also skip months if you don't really have money to put into it.
5. There's an option to deposit one-time or deposit monthly.
There is no pressure on MP2 accounts. You can deposit monthly or go one-time. When you go for monthly deposits, it's not going to be a burden since you can easily compute your income and expenses and come up with the amount you are willing to invest. When you go for a one-time deposit, the dividend computation is higher because you invested a big amount early. So, if you want bigger dividends and you have money to invest already, go for it.
6. It can be your retirement fund.
There's no limit as to how long you want to save in MP2, which means that you can save up until your retirement. Once the 5-year maturity of your account expires, you can withdraw it and deposit in a new MP2 account. Or, you can just let your money sit in your existing account for up to 2 years. Pag-Ibig sets a period for those who failed to withdraw their money after maturity. You have up to 2 years for your money to earn dividends. After that, you need to withdraw your savings as per the agency's protocol.
7. Anyone can open it.
Whether you are employed or self-employed, you can open this investment account. Pag-Ibig doesn't require you to earn a certain amount before you can open an MP2 account. As long as you have a valid ID and 500 pesos, you can easily open one. Just go to the nearest Pag-Ibig branch and request for account opening.
8. It's a good option if you are saving for your child's education.
MP2 is also a good option if you want to save for your child's education. Since Pag-Ibig allows long-term investment, you can choose to put your money in it until you have enough to send your child to school. For example, if you've just given birth, you can open an account and take it after 5 years, which is timely since your kid will start to go to school when he/she reaches the age of 5. By that time, you are prepared for the tuition fee and other expenses.
9. It is open for OFWs.
If you are wondering if you can open an account even if you are an OFW, that answer is yes. Since account opening can now be done online, there's no hassle even if you are abroad. Just go to Pag-IBIG website and look for the instructions about MP2 account opening.
10. It is tax-free.
Since it is managed by the government, Pag-Ibig offers MP2 as tax-free. You don't have to pay taxes at the end of your investment's maturity. You can home your savings plus the dividends and enjoy the whole amount as much as you want.
Those are just some of the major advantages of having an MP2 account. As you invest, you will discover more. So whether you are in the Philippines or abroad, consider putting your money in this risk-free investment.