One of the very famous offices that are mostly seen in the Philippine Embassy in every country is the POLO office. POLO or Philippine Overseas Labor Office is a special department where the employees show their concern and help those Filipino people who go abroad. The priority of this agency is to take care of the rights of the OFWs or Overseas Filipino Workers. They provide assistance to overseas workers by processing their papers and legal documents.
Also Read: Difference Between POEA vs DOLE vs OWWA vs POLO
Most Filipinos go overseas to work, while some go to study or visit. Either way, they need the help of the Philippine Overseas Labor Office. Learn about the importance and the purpose this agency serves for our OFWs. Keep on reading below.
Note: The POLO office will soon be integrated into the Department of Migrant Workers office.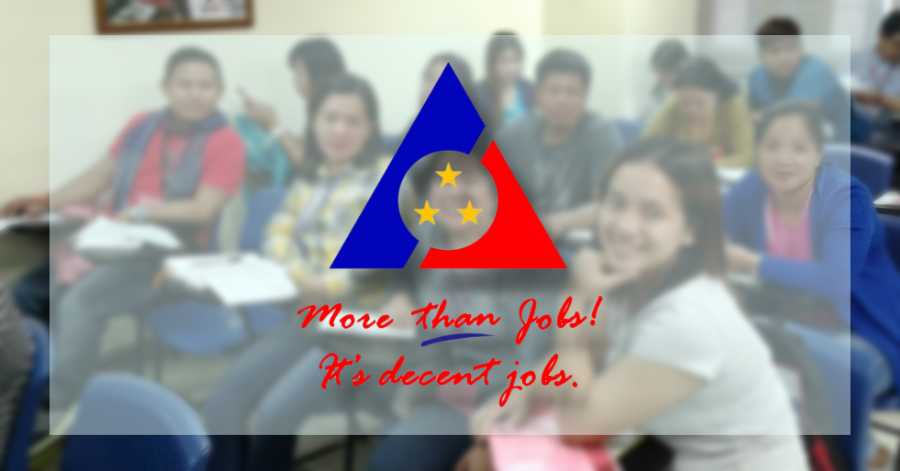 What is the Meaning of POLO Office?
POLO stands for Philippine Overseas Labor Office.
What is the Purpose of the Philippine Overseas Labor Office (POLO)?
The regulation of overseas Filipino workers (OFWs) falls under the jurisdiction of the Philippine Overseas Labor Office (POLO), which is a government agency. Expats or laborers are the terms that are most commonly used to refer to these people.
Throughout the years, thousands of Filipinos have been sent abroad to work in temporary jobs as laborers from other countries. It is a great opportunity to earn money while demonstrating to others the capabilities of Filipinos. However, people working overseas have a responsibility to always comply with the rules of the nations in which they are living. The Philippine Overseas Labor Office (POLO) in each nation ensures that all businesses comply with the rules and regulations governing the treatment of overseas Filipino workers (OFWs).
A further responsibility of the POLO is to monitor the compliance of businesses that employ overseas Filipino workers (OFWs) with a set of minimal employment requirements. Additionally, it ensures that no overseas Filipino workers will be employed in jobs that are hazardous to their health or life.
In addition to this, POLO works to ensure that women in both developed and developing countries have equitable access to employment opportunities.
If you are a Filipino, you are expected to be aware of the mission and responsibilities of this particular government office. Even if you aren't one of them, it won't hurt you to study up on what they do and educate yourself.
Functions and Responsibilities of POLO
The Philippine Overseas Labor Office, also known as POLO, is a government body that looks out for the health and safety of Filipino workers who are employed outside of the country. The construction of employment contracts, the verification of travel papers, the promotion of OFW products and services, and the development of overseas workers are only some of the services and programmes that are offered by this organisation.
The welfare and rights of Filipino migrant workers are the primary concerns of this government body, which seeks to ensure their protection. Additionally, it intends to facilitate the recruitment and employment of qualified Filipinos in the government and private sectors.
Even though calling an organisation is a good approach to get help, just because you do so does not guarantee that you will immediately receive all of the benefits that are made available by that organisation. This department of the government is required to adhere to its own set of regulations and protocols in order to fulfil its obligation to provide you with the services that you require. If the agency in question does not adhere to these guidelines and standards, you will be referred to another organisation.
Benefits of POLO to OFWs
The Philippine Overseas Labor Office (POLO) is the government office that is in responsibility of regulating the employment of Filipinos overseas and ensuring their welfare in those positions. Its official name is the Philippine Overseas Labor Office.
Despite the fact that it is just one office among a long list of Philippine government agencies, it plays a very important part in the lives of the families of Filipinos who are employed outside the country (OFW). Working with this employment agency can bring about a number of significant benefits, some of which are listed below:
Compulsory Insurance
Free Training Programs
Pag-lBlG
Financial Assistance
List of Programs and Services
The Philippine Overseas Labor Office, also known as POLO, is a government agency that is assigned with the responsibility of overseeing, implementing, and administering the many manpower programs and services offered by the Philippine Government.
Making sure that OFWs' rights are protected as well as the promotion of the OFWs' welfare and interests. Aid OFWs on problems about their employment.
Promotion and implementation of POLO's employment program abroad, in line with the overall policy of the government.
Verifying employment contracts and employment-related documents.
Monitoring and reporting to Home Office the conditions and policy changes in the country that can impact the OFWs and the Philippine labor laws.
Supervising and coordinating the operations of the Migrant Workers and Overseas Filipinos Resource Center (MWOFRC).
Philippine government, host country, Filipino communities and other entities are pursuing organizing a need-based community development and relations program and engage in socio-cultural activities.
Here are some of the most notable programs offered by the agency:
Return to Work Program (RTWP)
Overseas Filipino Workers (OFWs) who have been forced to return home for a variety of reasons are eligible to participate in the Return to Work Program (RTWP), which aims to find work alternatives for OFWs. The objective of the initiative is to facilitate the return of these overseas Filipino workers to the Philippines and their subsequent reintegration into Philippine society. It also attempts to promote the welfare of OFWs who were repatriated due to various causes, such as the death of an immediate family member, for medical reasons, as a result of physical abuse by their employers, as a result of psychological stress brought about by long working hours and low pay, etc.
Applicants for the RTWP Program need to be at least 18 years old and have been working overseas for a minimum of three months prior to their return to the United States for a cause that is not retirement or resignation from work in order to be eligible for the program. In addition to this, the applicant will be required to provide evidence that he or she has been repatriated by their previous employer or agency in the form of a certification that has been granted by the Philippine Overseas Labor Offices (POLO).
The Return to Work Program (RTWP) is a program that is supported by the government with the goal of providing displaced overseas Filipino workers and the dependents of those workers with financial aid. The following individuals are qualified to submit an application for the RTWP:
OFWs who were laid off due to lack of jobs or redundancy in their companies;
OFWs whose contracts have expired and were not renewed;
OFWs whose contracts have expired but who have not been repatriated;
Contractual employees who were dismissed from their company for any reason other than those specified above.
Financially Distressed OFWs Repatriation Program (FDORP)
Workers in the Philippines who are experiencing financial difficulties are eligible to receive aid from the FDORP, which is a program that provides financial support. The program, which got its start in 2014, intends to provide assistance to those who have been employed in other countries but are unable to send money back to their homes due to a lack of available funds.
Applicants for the program need to have prior experience serving overseas and must currently be based in Saudi Arabia, Kuwait, or Qatar to be considered for acceptance. In addition to this, they need to be willing to go back to their homes and participate in any interventions that could assist them in overcoming their financial troubles.
Beneficiaries of this program are:
OFWs who are unemployed and have no source of income;
OFWs who have not been able to work for more than three months due to an illness or injury;
OFWs who have not been able to work for more than three months due to pregnancy;
Surviving family members of deceased OFWs who were repatriated under either the Special Program for Repatriation of Overseas Filipino Workers (SPROUF) or the Emergency Repatriation Program (ERP); and
Surviving family members of deceased OFWs who died in the course of employment abroad but were not covered by any repatriation programs due to lack of financial capacity.
Post Arrival Orientation Seminar (PAOS)
The Post Arrival Orientation Seminar, also known as the PAOS, is a requirement that must be satisfied by all newly arrived overseas Filipino workers. The PAOS is intended to provide them with fundamental knowledge of the Philippines, including its geography, population, history, culture, and traditions. In addition to this, it gives them an understanding of the rights and obligations that come along with being OFWs in the country.
In the event that an overseas Filipino worker (OFW) or a dependent of an OFW requires assistance in resolving a labor dispute or dealing with other personal issues while they are away from their home country, the PAOS program is designed to provide information about the legal assistance that is available to OFWs and their dependents.
WORO Assistance (Welfare Office for Filipinos Overseas)
It is the mission of the Welfare Office for Filipinos Overseas, also known as WORO Assistance, to improve the quality of life of overseas Filipino workers (OFWs), as well as OFWs' families and communities, by facilitating access to education, health care, housing, and sustainable livelihoods through a variety of programs.
WORO Assistance, which stands for the Welfare Office for Filipinos Overseas, is an office that helps distressed OFWs and their families in a variety of ways, including providing financial assistance and arranging for repatriation.
WORO Legal Assistance is a program that helps overseas Filipino workers (OFWs) and their families when they are in a difficult situation. This may include providing assistance in issues regarding labor contracts or employer-employee relations.
WORO Medical Assistance — This office offers medical assistance to overseas Filipino workers (OFWs) who are in trouble, as well as assistance to their families, such as emergency medical evacuation.
Direct Hiring Program (DHP)
The Department of Labor and Work (DOLE) has created the Direct Hiring Program as a government-to-government initiative to increase employment prospects for Filipinos in the Middle East. It is intended to improve the working circumstances of overseas Filipino workers (OFWs) and enable them to be of assistance to their family by ensuring that they have a consistent income.
In 2008, when the Philippine government inked an agreement with the United Arab Emirates (UAE) on labor cooperation and manpower exchange, the program was initially introduced to the public for the very first time. Later, in 2010, the scope of the program was broadened with the signing of agreements with Qatar, Kuwait, Oman, Bahrain, and Saudi Arabia.
Applicants are subjected to a preliminary screening as part of this program before their names are placed on a shortlist for interviews at the POLO headquarters in Manila or Riyadh. After candidates have been shortlisted, they will go through a medical examination at one of the Riyadh or Jeddah hospitals that have been approved for the purpose, and then the Embassy or Consulate General of the Kingdom of Saudi Arabia will give them work visas (KSA). Prior to their deployment in a foreign country, they are also needed to pass a language aptitude test that is administered by the authorities in the KSA.
The DHP offers workers in the Philippines a monthly pay similar to $1,000 US (or another currency equivalent depending on area), as well as a housing allowance, paid vacation days, paid sick leave, and end-of-service benefits.
Special Reintegration Program for Trafficked Persons/Assistance-To-Nationals Program/Assistance To National Program
This program offers aid to victims of human trafficking who are Filipino. These victims may have been subjected to forced labor, sexual exploitation, or domestic servitude. The POEA also provides assistance to these victims as they work toward becoming productive members of society. This program also offers support to citizens of the country who have been forced to return home from other countries owing to financial difficulties or other difficulties.
Pre-Employment Orientation Seminar (PEOS) Online Accreditation by POLO and OWWA
The PEOS Online Accreditation Program has been initiated by the Philippine Overseas Labor Office (POLO). This is an online training program with the goal of equipping working Filipino professionals with the required skills and information so that they can do their jobs in other countries.
In order for applicants to participate in this new program, they are required to first succeed on the PEOS Online Accreditation Test. It is comprised of fundamental questions on international labor laws and best practices in human resource development from other countries. They will be eligible to apply for a POLO-accredited pre-employment orientation course once they have obtained their Certificate of Completion and proven that they have successfully passed the exam (PEOS).
The Philippine Overseas Employment Administration often grants accreditation to private groups in order for them to conduct the PEOS (POEA). It does this by providing workers with programs that increase their skills, help them plan their careers, and orient them culturally in preparation for employment overseas (CEPs). The Personal Examination for Overseas Service (PEOS) is necessary for people who want to work in other countries as housekeepers or sailors.
Community Outreach
The goal of the Community Outreach Program is to enhance collaborations between the government of the Philippines, overseas workers (OFWs), governments of host countries, and other stakeholders in order to foster better understanding and collaboration among these groups. The program also aims to raise knowledge about policies relating to the protection and welfare of OFWs and address issues that are relevant to their welfare and well-being.
OEC Issuance
The Overseas Employment Certificate, often known as the OEC, is a document that is issued by the Philippine Overseas Labor Office (POLO) to qualified employees who are seeking employment opportunities overseas. Every task order that will be handled by the POEA needs to include the OEC in order to be considered valid.
Employment Verification
Under this program, the agency investigates whether or not a company has met the prerequisites for hiring overseas Filipino workers (OFWs) and determines whether or not a job offer made overseas is genuine. This involves verifying whether or not an employer has obtained work visas and any other essential documentation for Filipino employees.
Case Management
When they find themselves in a challenging circumstance, Overseas Filipino Workers (OFWs) and their families can turn to the Case Management Program for both legal and social support. This program was designed with the goal of providing aid to OFWs and their families. Additionally, the program supports in making it possible for distressed overseas Filipino workers, their dependents, and casualties to return home by providing financial assistance and other forms of assistance.
OWWA Membership
A membership in OWWA serves as a form of insurance coverage that provides members with various benefits. The OWWA is a non-profit organization that is run entirely by volunteers and offers its members services related to social welfare and security. Through the collaboration of its member-beneficiaries, this organization intends to further the welfare, protection, and advancement of overseas Filipino workers (OFWs) and their families.
Repatriation Assistance
Overseas Filipino Workers (OFWs) are the focus of the efforts of the Philippine Overseas Labor Office (POLO), which aims to provide aid to OFWs who are suffering as a result of circumstances that are beyond their control. The mission of the POLO is to provide assistance to OFWs who are suffering due to circumstances that are beyond their control. The Pacific Overseas Legal Organization (POLO) provides monetary assistance in the form of a repatriation grant, airline ticket, emergency assistance, and several other services.
Custodial Program
The purpose of the Custodial Program, which is a specialized initiative of the Philippine Overseas Labor Office (POLO), is to offer employment opportunities to Filipino nationals who are unable to find work outside of the country for a variety of reasons, including physical disability, advanced age, and other factors. It also presents a chance for families of people working overseas who want to continue earning a living even while their loved ones are away.
Policy Advocacy and Labor Cooperation
The Philippine Overseas Labor Office, also known as POLO, is an affiliated agency of the Department of Labor and Employment (DOLE) that is assigned with the responsibility of implementing the Philippines' overseas labor program. POLO intends to advance the well-being of overseas Filipino workers (OFWs), as well as the families of OFWs and the Filipino community as a whole, through the policy advocacy and labor cooperation initiatives that it runs.
Guidelines when Transacting at the POLO
#1:  Coordinate with a POLO Representative prior to visiting the POLO office.
If you get in touch with a representative ahead of time, you will be able to schedule a meeting with that person instead of having to stand in line at the reception desk.
#2:  Before you head to the POLO, ensure you have all the required documents.
On the website of the Philippine Overseas Labor Office, which can be obtained online, there is a list of the documents that you are required to carry with you (POLO).
#3:  Keep track of your transactions and status.
Because of this, it will be much simpler for you to determine where you are in the process and what other steps are necessary after this one. After submitting your application and meeting all the conditions, it should not take you more than a few months to receive your passport if everything goes according to plan.
#4:  Always be mindful of your time and patience.
It's possible that going to the workplace isn't the only thing on your to-do list, in which case you should be sure to schedule other things in advance so that your plans aren't disrupted in any way by unanticipated events. Before heading to the office, you should make sure that you have all the necessary documents and identity cards prepared, as this will ensure that everything goes smoothly once you get there.
Video: What is the POLO Labor Office?
As was previously said, there are several different POLOs located all over the world. The protection of Filipino employees who are employed in foreign countries falls within the purview of the Philippine Overseas Labor Office (POLO), an agency of the Philippine government.
A variety of services, including counselling, legal support, and repatriation, are made available to Filipino employees and their families through this organization. In addition to this, it investigates complaints lodged by Filipino workers stationed in other countries and works to find amicable solutions to workplace conflicts.
Frequently Asked Questions
Here are some common FAQs about the POLO office:
1. What is POLO?
The Department of Labor and Employment's (DOLE) foray into international labor relations is known as the POLO initiative. It is in charge of putting the agency's policies and programmes relating to the promotion and protection of overseas Filipino workers into action and administering those policies and programmes.
2. What are the benefits of POLO?
The protection of the rights of overseas Filipino employees, as well as their working conditions, is the responsibility of the Philippine Overseas Labor Office (POLO), which is the implementing arm of the Department of Labor and Employment. It offers a variety of benefits including educational grants, training opportunities, and welfare programmes among other things.
3. What is the purpose of POLO?
The purpose of the Philippine Overseas Labor Office (POLO) is to safeguard and promote the workers' rights of Filipinos employed abroad.
4. Is there a difference between POLO and OWWA?
The Philippine Overseas Labor Office (POLO), which is part of the Department of Labor and Employment, is primarily concerned with the implementation of labor policies in countries that are not the Philippines. This is in contrast to the focus of the Overseas Volunteer Voluntary Welfare Association (OVVWA), which is on providing social welfare programs
5. How does the POLO help and protect OFWs?
The POEA POLO assures that the services it provides to Filipinos who are working in other countries are dependable and that they are able to access them. It also provides a variety of programs and services to assist in protecting and promoting the well-being of Filipinos living outside of the country. Training for workers, administration of individual cases, and support in returning home are some examples of these services.
6. Is it possible for me to apply for multiple POLO programs and services?
You are not required to choose just one POLO program or service if you want to participate in more than one of POLO's program or services; rather, you can submit an application for each one separately if you choose.
7. Is POLO associated with the Philippine Embassy?
The POLO branch of the Department of Labor is in charge of coordinating all of the public-facing programs and services that are made available to members of the general public.
8. What is the best way to acquire OEC from Polo?
You need to visit the Philippine consulate that is geographically located closest to you in order to receive an OEC from the Philippine Embassy. You also have the option of going to the embassy of the nation in where you are now employed. Before you head over to the POLO, check to be that you have a sheet listing your appointments with them.
9. How long does the OEC take to process?
After you have handed in your Phase 1 application, the processing of your OEC will take around two to three weeks to complete. As soon as you have finished the paperwork for Phase 2, you will be able to begin working on your project.
Summary
The Philippines' Overseas Labor Office (POLO) is the Department of Labor's international arm. It is responsible for implementing policies and programs related to the recruitment, training, and employment of Filipinos working in other countries.
The POLO is headed by a Labor Attaché who is responsible for the labor force. He or she is also responsible for various welfare programs and benefits for overseas Filipino workers. These include education scholarships, training programs, and repatriation assistance.
READ NEXT: Updated List of Philippine Overseas Labor Offices (POLO) Branches Abroad
Contact Information
Address: OWWA Building 7Th Street Corner F.B. Harrison Street 1300 Pasay City Metro Manila
Telephone Number: (02) 8551 6651
Website: https://owwa.gov.ph/
Facebook Page: http://facebook.com/OWWAofficial
Google Maps Location: