When passion, creativity, and determination come together, it results into something very beautiful and successful, indeed. One perfect example is "AnneArtwear Project," a business owned by Anz Soza, a Filipina based in Dubai.
Having lived in Dubai for about 7 years now, Anz used to work as a part-timer and freelancer for different companies, doing mostly 3D designs, graphic designs, and web designs. Eventually, she started her own business creating "art that is wearable" — a business that boomed even during the pandemic! Let's get to know more about Anz in today's featured OFW story!
Filipina Artisan Runs Business Creating "Wearable Art" in Dubai
Notably, Anz holds a degree in Fine Arts, Major in Advertising, as well as a Diploma in Interior Design, which she completed at the Interior Design Institute in Singapore. She worked in Singapore before heading to Dubai, where she now lives with her family.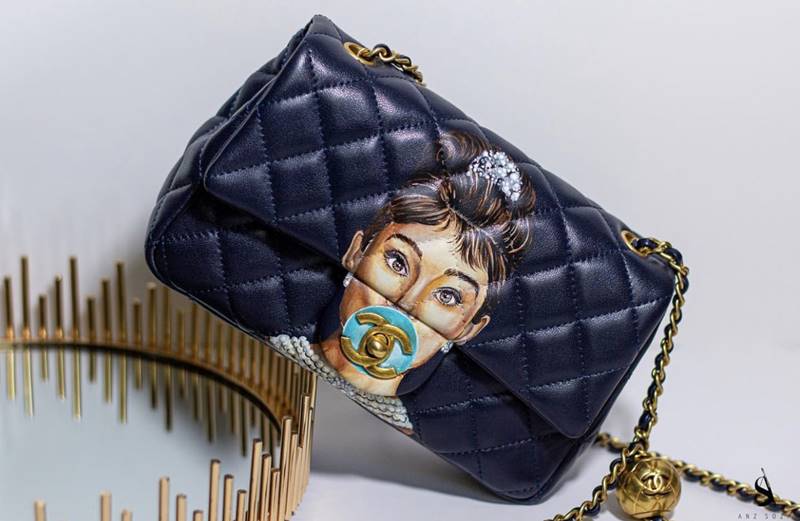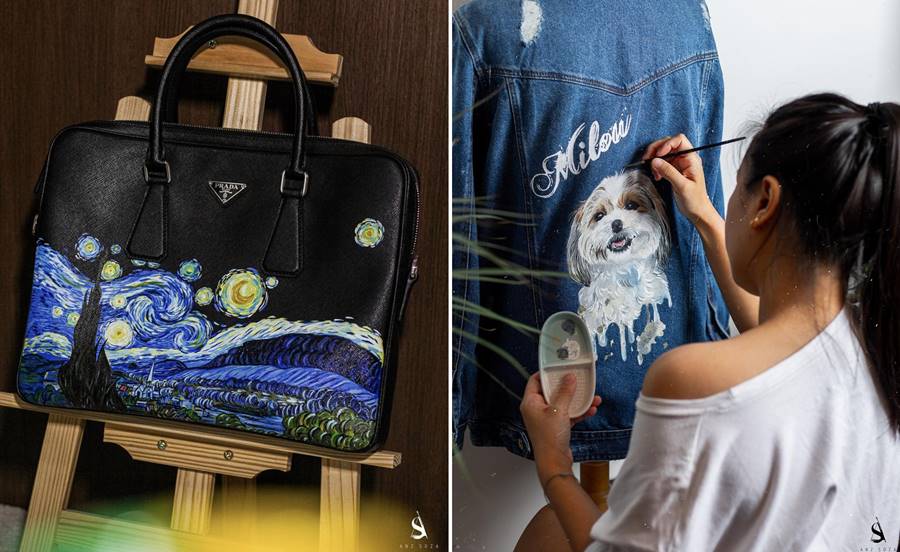 Amazingly, Anz had no qualms about starting a business in Dubai in the midst of a pandemic, despite all the financial challenges and health concerns it posed. All she had was her incredible talent, and the drive to create beautiful things!
Anz' business, "AnneArtwear Project," involves customizing luxury brands and basically anything that a client desires. She meticulously hand-paints bags, wallets, shoes, abayas, jackets, jeans, passport holders, and other accessories. The business also collaborates with various luxury brands, creating unique designs for their products.
Here is one of Anz' lovely creations, a Chanel bag hand-painted with cherry blossoms. Truly, the pink blooms really make this classic bag even more elegant and captivating!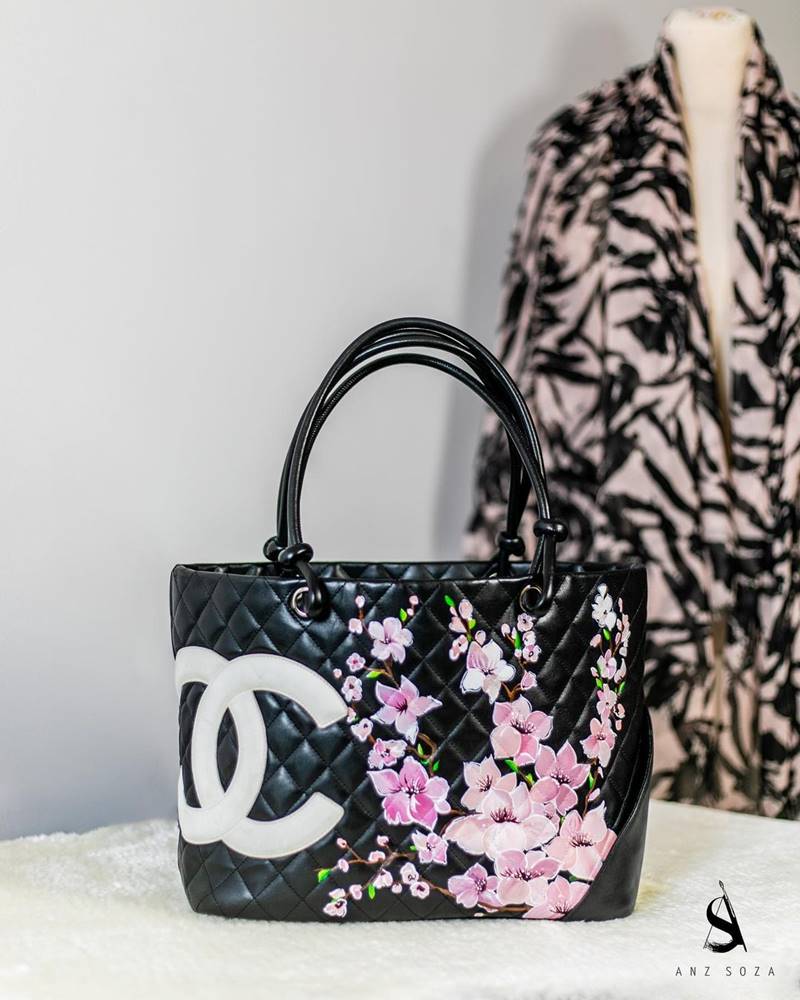 A few years back, Anz has already been making waves with her amazing designs. In 2016, Starbucks saw one of her "doodles" on a Starbucks cup, and they liked it so much that her design was among those chosen to be printed on Starbucks' holiday cups! CNN Philippines even featured her story, stating that Anz' design was chosen from thousands of entries all over the world. Amazing!
Since then, Anz has held numerous exhibitions and live painting sessions in Dubai. She has also collaborated with several organizations, establishments, and brands, namely: RTA, Boxpark, Citywalk, Dubai Opera, Galleries Lafayette, Mirdif City Centre, Nakheel Mall, RAKFAF22, Zero 6 Mall, Zahia, Damac, F1 GP, FAB, Ferrari, Groa, Iqoniq, Know and Style, Laura Mercier, Le BHV, Levels, Louis Vuitton, Mercedes, Mirari, Montblanc, Montroi, Sephora ME, Starbucks ME, and many more!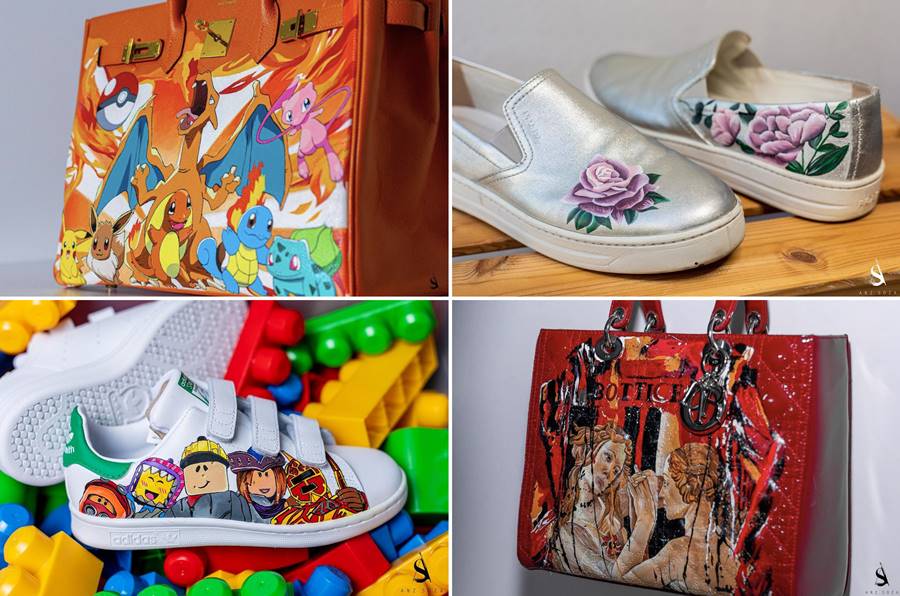 As for her business, the "AnneArtwear Project" continues to create hand-painted masterpieces for customers. Whatever design you like, they can make it! Favorite character? Personalized initials? They're up for it! Here's a particularly colorful Louis Vuitton bag that fans of "The Simpsons" will surely love!
Congratulations, Anz, for being able to channel your talent and passion into a successful business! Your story will surely inspire our fellow
kabayans
, who are also keen on showcasing their unique talents and becoming entrepreneurs as well!
To learn more about Anz' "AnneArtwear Project," simply visit their official website and social media pages, as follows:
Website: www.AnneArtwearProject.com
Facebook: Artobsessionby Anz
Instagram: @artobsessionbyanz
TikTok: @artobsessionbyanz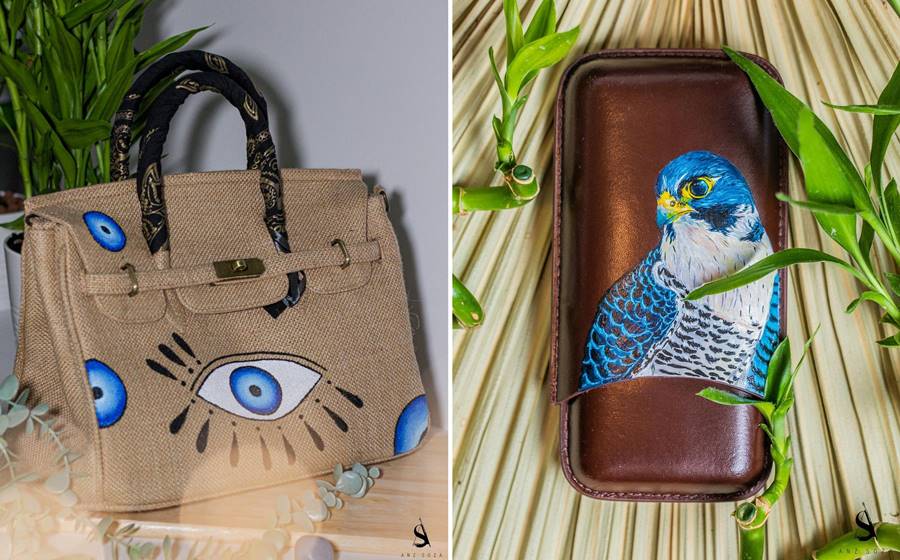 Speaking of artists, here's another inspiring OFW story, about a Filipino sculptor who was hailed as "King of Ice Carving" in France. Read all about it!