SSS, PAG-IBIG, and PhilHealth are three major agencies that give great benefits to Filipinos. They have long term advantages both for Filipinos who work within and outside the country. If you have been a contributor to these three government agencies, you will know how to get around in terms of payments, loans, and other claims. In this article, we feature how you can apply for a Pag-IBIG card.
For your information, SSS, PAG-IBIG, and PhilHealth offer identification cards that you can use as your valid ID. You can use any of them whenever you transact or apply for other legal documents. While UMID and PhilHealth ID are common, you can also obtain your own identification ID from PAG-IBIG. The good news is that you can enjoy the perks offered by the agency for its loyal contributors.
You will know how to apply for PAG-IBIG Card, its perks, and why it's important to have this ID. This will serve as your guide so you wouldn't go through so much process when you get your ID.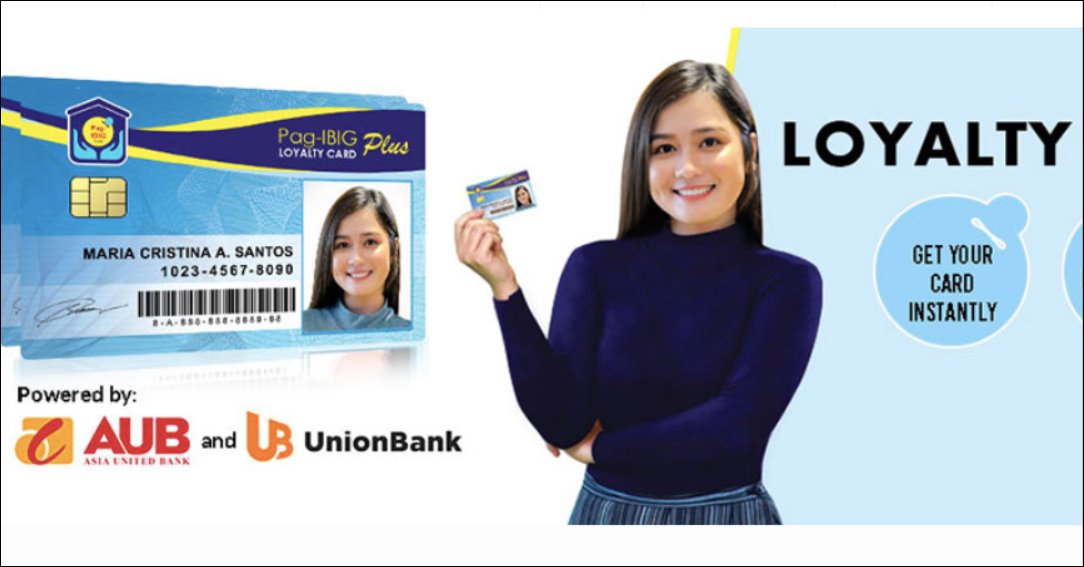 What is a PAG-IBIG Loyalty Card?
PAG-IBIG Loyalty Card is a card issued by Pagtutulungan sa Kinabukasan: Ikaw, Bangko, Industria at Gobyerno (PAG-IBIG). This serves as your identification card given by PAG-IBIG.
Why you should get your PAG-IBIG Card?
It serves as your valid identification ID.
Maybe the primary reason why you want a PAG-IBIG card right now is that you need an identification card. If that's the case, then the PAG-IBIG loyalty card is a good choice. When you apply for this card, you will not only get a piece of paper as your identification card but rather a plastic card like UMID. This also means that this identification card is not as fragile as other IDs that you still need to laminate to protect them.
It lets you enjoy good perks.
Having a PAG-IBIG loyalty card entitles you to different perks. Once you have this loyalty card, you will have discounts in the following stores:
Manila Ocean Park – up to 80% discount
Microtel – 10% discount
Fields – 10% discount
Papa John's Pizza – 10% discount
Pfizer products – up to 50% discount
Enchanted Kingdom – 5-10% discount
Hotel H20 – 10-20% discount
Rusty Lopez – 20% discount
David's salon – 10% discount
Derm Care – 10-50% discount
DHL – 10-20% discount
Enchanted Kingdom – 5% to 15% discount
The Generics Pharmacy – 5% discount
Gerry's Grill – special free dish for a min. of 1,000 single purchase receipt
Hotel H20 – 10% discount
Informatics School 10%
Kabayan Hotel – 15% discount
2G0 travel – 20% discount
Bayview Park Hotel – 10-30% discount
Bioessence – 50% discount
Canon – 5% discount
Chef Tony's – 10% discount
Curamed Pharmacy – 3% to 10% discount
The PAG-IBIG loyalty card does not expire. This means that you can have it for a lifetime. There is no need to renew it every time it expires.
It only requires you to pay 100 pesos as a fee.
For only 100 pesos, you are going to get discounts from the stores mentioned above. If you try to add sum them up, you will have big savings. PAG-IBIG lets you enjoy those perks for a lifetime with just 100 pesos.
How to apply for your PAG-IBIG Loyalty Card
To apply for your PAG-IBIG Loyalty Card, do the following steps:
Step 1: Download the PAG-IBIG Loyalty Card application form and fill it up.
You can also get the form when you go to any PAG-IBIG branch.
Step 2: Proceed to the nearest PAG-IBIG branch and bring your application form.
There are different branches of PAG-IBIG where you can get your loyalty card. Make sure that the branch is an office because some PAG-IBIG outlets, especially those that are in malls, don't issue PAG-IBIG loyalty cards.
Step 3: Pay the fee of P100 to the cashier.
You only have to pay 100 pesos for your loyalty card. Ensure that you keep your receipts so you can present it when you claim your card.
Step 4: Go to the enrollment kiosk where your picture can be taken.
Step 5: Sign the documents after the personnel validates your information.
Step 6: Claim your card after 45 days.
Usually, PAG-IBIG lets you choose whether you want to pick up your card or have it delivered to your home address. You can either choose between the two, which is ever is more convenient for you.
Can I get my PAG-IBIG Loyalty Card even if I'm an OFW?
You can have your own PAG-IBIG Loyalty Card if you are an OFW. However, you can't obtain it abroad. You have to get it once you are in the Philippines. Also, PAG-IBIG Loyalty Card perks don't apply abroad. Your card will only serve as an identification card but you can use it once you get back.
Additional benefit
PAG-IBIG Loyalty Card is also used to open a virtual PAG-IBIG account. It lessens the burden of users when opening their accounts online. It is considered an additional benefit since you don't have to go through the long process of opening your virtual account. Also, once you have your virtual account, you can do everything at once—monitor your PAG-IBIG contributions, check your MP2 savings account, apply for a loan, and a lot more. It basically connects you to your actual PAG-IBIG online account.