After many years of working abroad, sacrificing their time, energy, and being away from their loved ones — overseas Filipino workers (OFWs) reap the fruits of their labour. It's always exciting to hear news about OFWs' successes, be it a new house, business, and other endeavors.
ALSO READ: Here are 5 Investments OFWs Must Consider
For today's post, we're going to share three inspiring stories of OFWs who have "made it" through hardship and challenges, both here and abroad. Each of them has a story that many Filipinos can relate to… stories of poverty, trials, hard work, and eventually… success!
DISCLAIMER: The stories and video below are presented for informational purposes only. For more information about these stories, as well as to watch more videos about OFWs and other news, you can visit and subscribe to GMA Public Affairs YouTube Channel.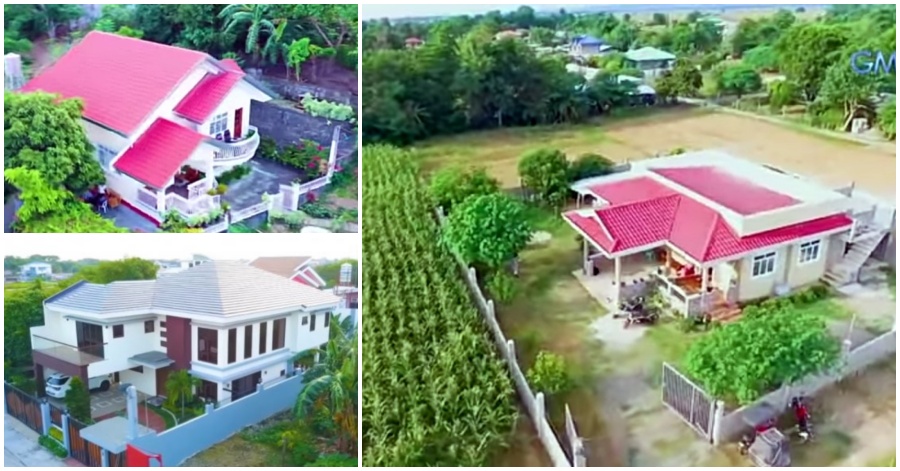 OFWs Share their Inspiring Success Stories
The following stories were featured on "Kapuso Mo, Jessica Soho," better known as "KMJS," a TV show on GMA Network. The video presents three success stories of OFWs. Let's get to know all about them!
The first segment follows the story of Elmer Magbanua, a former seaman who is now based in Mandurriao, Iloilo City, with his family. According to Elmer, he grew up in an impoverished household. In fact, his family got separated because of poverty
"Nung nag-aaral ako ng elementary, tumira ako sa lola ko. Hindi ko naranasan mag-celebrate ng birthday na kasama ko buong pamilya ko. Isa lang naman yun sa dream ko dati, na kung ano yung na-experience ko nung bata ako… ayaw kong maranasan kung may sarili na akong pamilya (When I was an elementary student, I lived with my grandmother. I never experienced celebrating a birthday with my whole family. One of my dreams was that what I experienced when I was young… I don't want to experience when I have my own family)," Elmer recalled.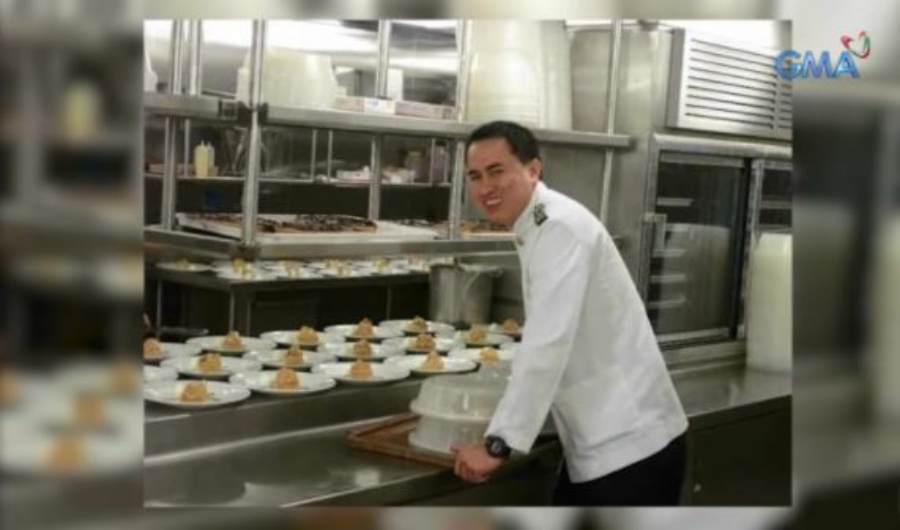 Growing up, Elmer strived to finish his studies. He even tried selling pork in the public market, just to support his studies. When he finished schooling at 19 years old, he soon got a job as a cleaner on a ship. "Umiyak ako dahil dun ko naranasan na ganun pala kahirap magtrabaho (I cried because that's when I experienced how hard it was to work)," he shared.
Eventually, Elmer got promoted. He became a waiter and started earning USD 2,000 a month. After several years, he was able to buy his own lot, car, and supported his sibling's studies.
There was a time, however, when Elmer got into bad vices. Fortunately, that's when he met his future wife, Kristine, who helped him turn his life around. Elmer encountered many other challenges, but he didn't give up! Today, he owns a beautiful house, where he lives with his wife and kids. He has also established a successful restaurant, which has branches all over Iloilo.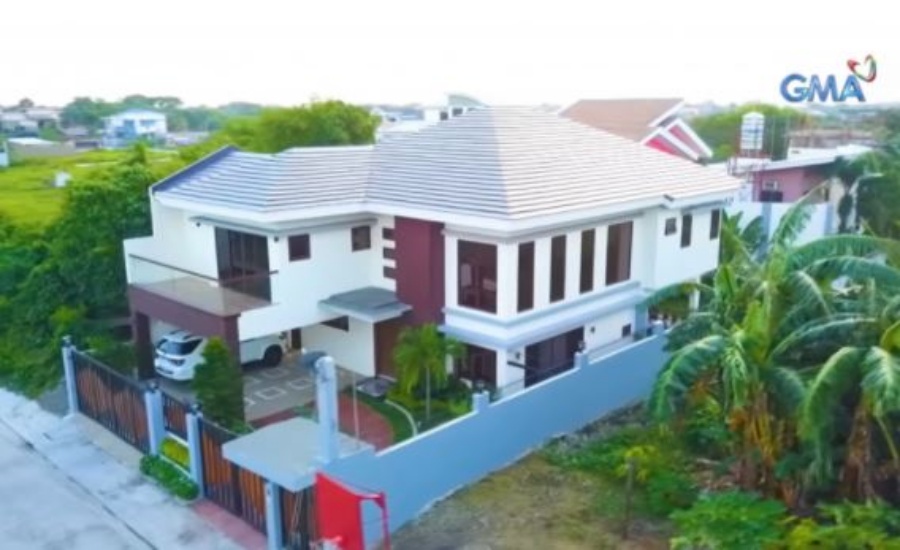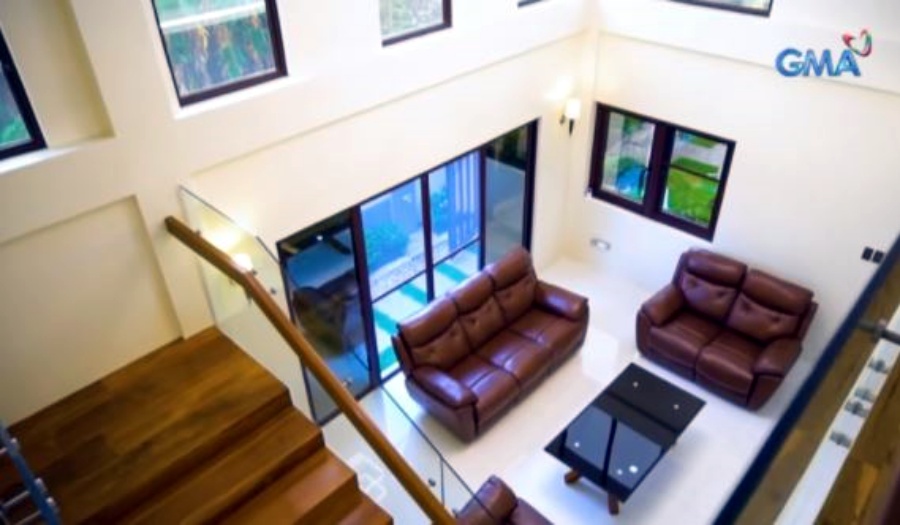 "Never I imagine na bibigyan ako ng Diyos ng ganitong blessings. Prayers, number one talaga. Kailangan mong mag-pray every day at magpasalamat (I never imagined that God would grant me such blessings. Prayer is important. You need to pray and be thankful every day)," Elmer said.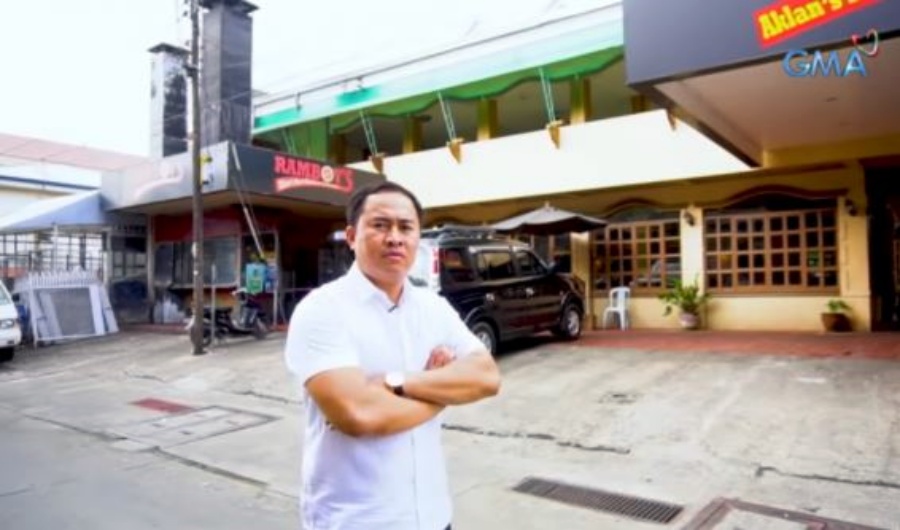 The second part of the video features Myrine Balongo, who worked in South Korea. She was not able to finish her studies. She has experienced farming other people's land, working as a maid, and other jobs. She had also worked in a factory in the Philippines, earning around PHP 6,000 – 7,000 a month.
Eventually, Myrine decided to work as a factory worker in South Korea. She studied hard and even learned the Korean language. Soon, she was earning PHP 80,000 – 150,000 per month as an OFW.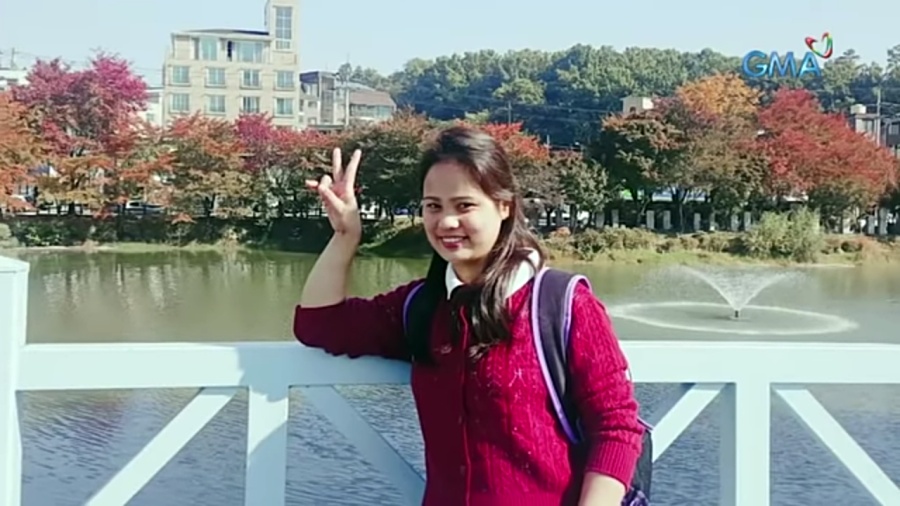 After 4 years, Myrine was able to build a new house in Tumauini, Isabela. She has also bought 3 new motorcycles, and has a small piggery. What's more, she now has her own agricultural property… she never has to farm other people's lands again!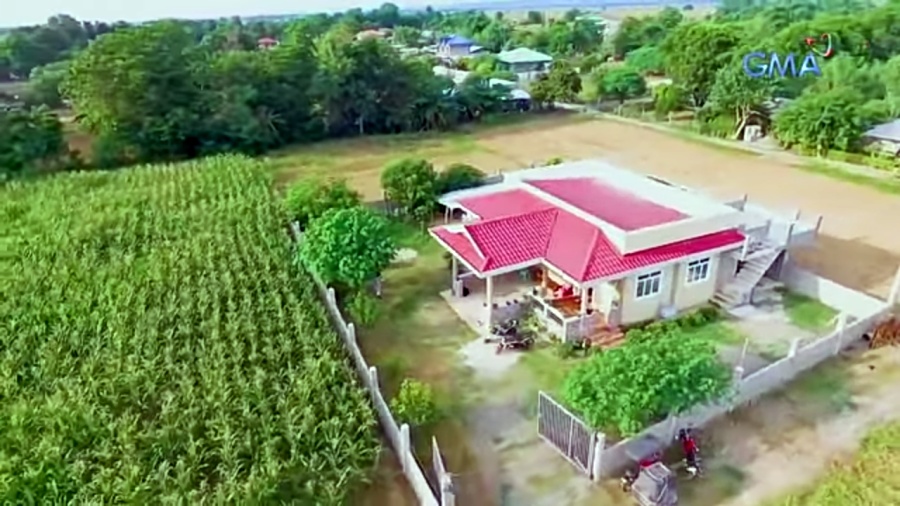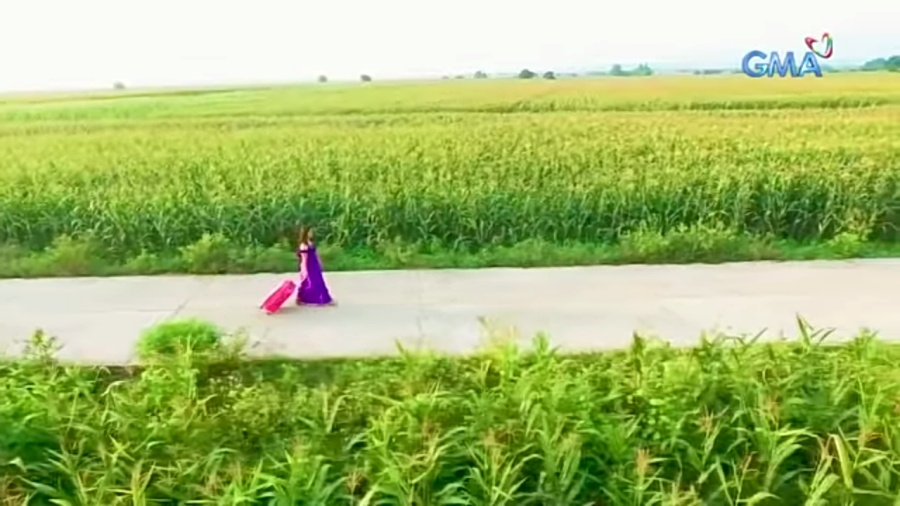 The third part of the video features Elmer and Aniceta Diaz, who are now based in Mabini, Batangas. The couple worked for many years in Italy; Aniceta as a domestic helper, and Elmer as a driver. They decided to go abroad to support their growing family.
According to Aniceta, it was really hard for her to leave the Philippines, especially since her youngest was still a baby back then. However, it was a major decision they had to make, in order to provide a good life for their children.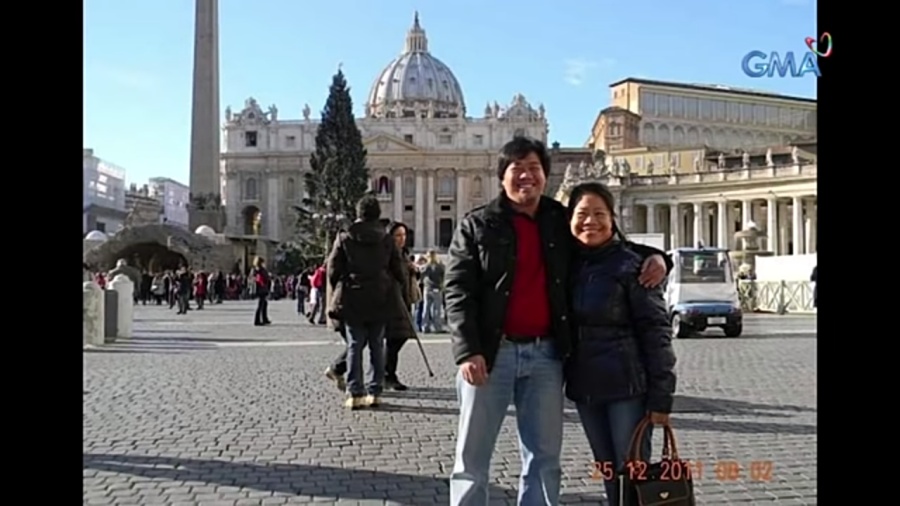 Together, the couple earned around PHP 150,000 per month abroad. Over the years, this enabled them to support their family and build a beautiful, 2-storey house. The house is elegantly furnished, with magnificent chandeliers, paintings, and a bar filled with – you guessed it – Italian wine! In fact, the area where they live has been called "Little Italy," as it features the houses of OFWs who had worked in Italy and other parts of Europe.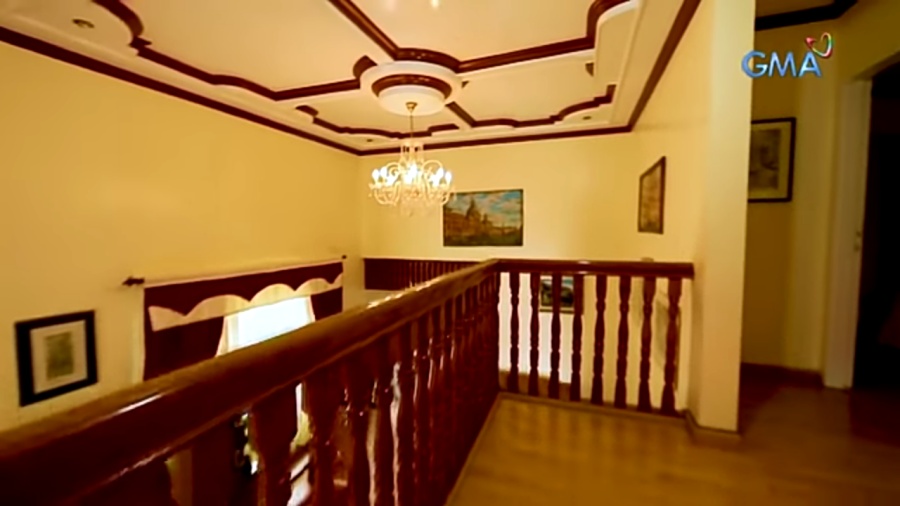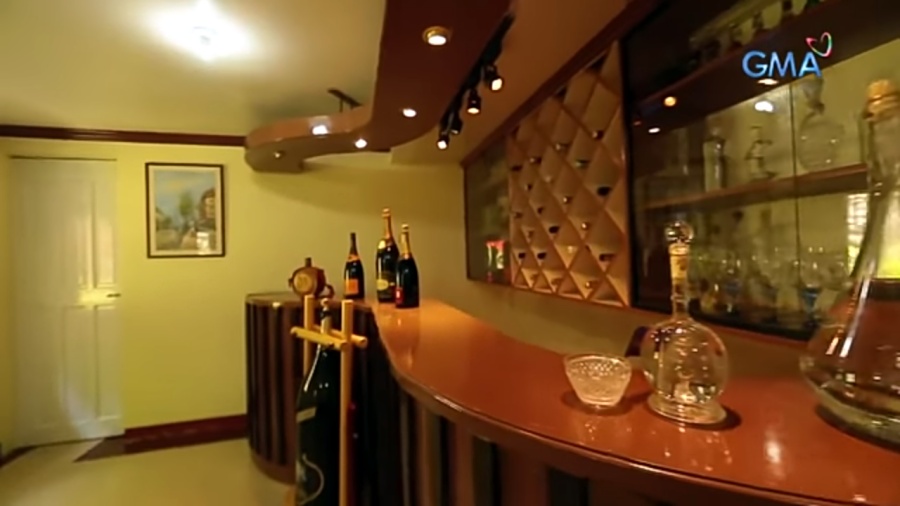 These days, the couple has retired and are living a comfortable life. Their children have started their own families and are now based abroad. Still, they remain in touch; Elmer and Aniceta are always excited to receive a call from their children and grandchildren.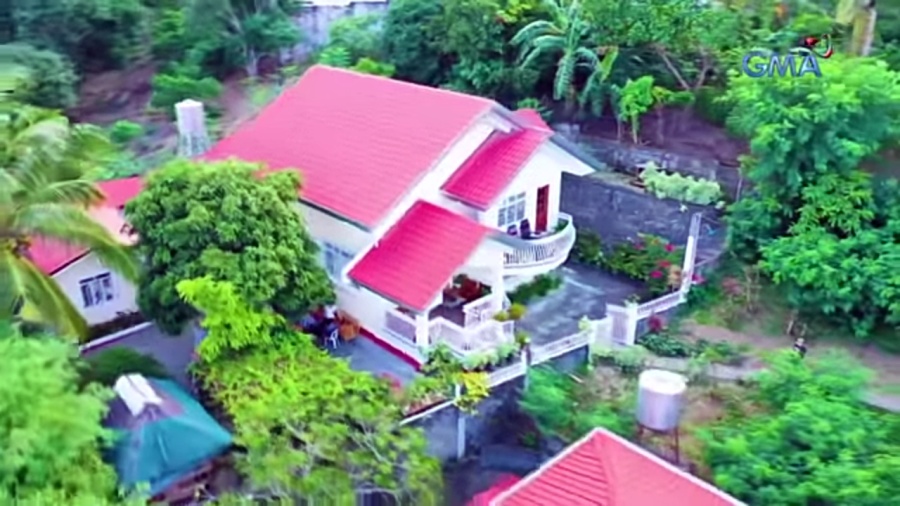 Check out the full video featuring all 3 stories in this "Kapuso Mo, Jessica Soho" segment, as shared via GMA Public Affairs YouTube Channel:
Indeed, it is truly heartwarming to hear about our fellow kababayans who – after many years of hard work and sacrifice – are now enjoying the fruits of their success. These stories are truly inspiring, and will definitely motivate other Filipinos to keep on reaching for their dreams… no matter how hard, no matter how challenging, and no matter "how far" they have to go!
READ NEXT: "Di Ako Sanay!" OFW Barely Contains Emotions as She Narrates Experience Going Home to Philippines