Are you an OFW or a non-OFW wanting to go back home to the Philippines? If so, you should know all the important steps and processes before and during your arrival at the airport.
In this article, you will learn about some of the most important things you need to know regarding arriving in the Philippines. The information below is shared by an OFW YouTuber, who provided these relevant details in one of her videos.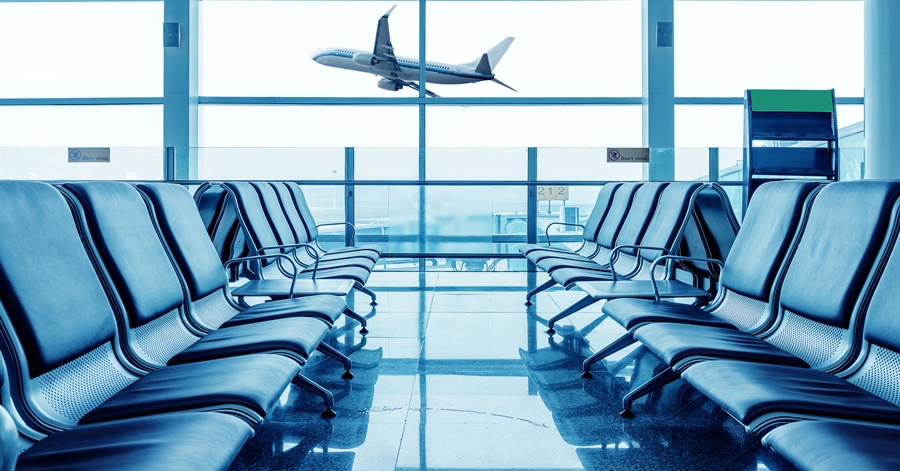 Disclaimer: The information posted here is based on the personal experiences shared by the OFW in the video below. Please let this post serve as a guide only. If you have specific questions, you may ask the OFW by commenting on their video on their accounts.
How to Go Home to the Philippines as an OFW or non-OFW
The information presented below is from OFW YouTuber Jennifer Terri. You can access her video here:
COVID Test Registration
When you go back home to the Philippines, you will undergo RT PCR swab test. You will be swabbed in both your nose and your mouth. Be registered in this test even if you're not yet in the Philippines. This will help speed up the process in the airport.
There are two classifications of Filipinos returning to the Philippines.
OFW – these are the members of OWWA or Overseas Workers Welfare Administration.
Non-OFW – If you are not a member of OWWA, then you are automatically classified as a non-OFW.
If you are a non-OFW you have three options for taking a swab test.
First, if you are flying via Philippine Airlines, the airline company has its own swab test laboratory. You will be tested in that lab.
If you are not flying via Philippine Airlines, you have the option of having a swab test done through PADLAB, which is short for Philippine Airport Diagnostic Laboratory.
You can also have a swab test done through Philippine Red Cross.
For all of these three choices, the swab test price is the same – at PhP 4,000.
If you are concerned that you don't have money in the Philippine Peso currency as you arrive at the airport, don't worry. There are lots of ATMs and Money Exchange centers available. You can even pay for the swab test using your credit card.
Staying at a Quarantine Hotel
To those who are OFWs, you don't have to worry because OWWA will take care of your hotel accommodation during the quarantine period.
For non-OFWs, you have to find a place to stay on your own. You can actually book a hotel while you are already in the airport. Just go to the DOT or Department of Tourism desk.
You can also book in advance. Here is a list of quarantine hotels, which are facilities inspected by the Bureau of Quarantine as of January 13, 2021. You can access the list through this link .
As you can see from the list, there are so many quarantine hotel options to choose from. In fact, there are more than 200 hotels available for your quarantine. There are cheap hotels that cost around 1,100 pesos per day. On average, the price of a quarantine hotel is around 2,500 pesos, including complete meals.
The full board meals include breakfast, lunch and dinner. Just be sure that you are checking in a hotel that is accredited by the Department of Health's Bureau of Quarantine. You can't just choose a random hotel without checking if it is approved by the bureau.
Moreover, you can't just go to your home and spend your quarantine days there. Even if your home is just near the airport. The thing is, you need to be monitored by the Bureau, so that's why they need to know where you are staying and your presence needs to be accounted for at all times.
Traze App
For all Filipinos coming home to the Philippines, whether you are an OFW or a non-OFW, you need to download the Traze app. It is so easy to download; just go to the Play Store for Android phone users, or App Store for iPhone users, then look for the Traze app and download.
If you need help in terms of downloading this app, then you can just go to YouTube and look for tutorials there, as there are lots of tutorials already available on the video streaming site.
To summarize, here's everything you need to go home to the Philippines.
For OFWs:
Red Cross or Firstaide
OASIS
Traze app
For non-OFWs:
COVID Test Registration
Traze app
Pre-booked quarantine hotel (optional)
The most important thing you need though is your Philippine passport.
RT-PCR Tests
Another thing you need to consider is whether you need to show negative results for an RT-PCR test before going home to the Philippines or not. Well, in fact, you don't need this. The Philippine government doesn't require you to have RT-PCR test results before entering the country.
You will be tested once you arrive. However, you may need this if your airline requires it, or if your transiting country requires it.
That's why you really need to know by contacting, emailing, the airlines you intend to be a passenger in. Confirm if they need you to have that RT-PCR test prior to going back to the Philippines.
On Connecting Flights
When it comes to flights, you are not allowed to get a connecting international to domestic flight. For example, if you are from Cebu city, and your flight is New York to Manila to Cebu, then this is not allowed in one day.
What you need to do is to get a ticket from New York to Manila, for example, then in that first port you will be tested and quarantined. You will be staying in Manila for at least 6 days, then after which you will receive a BOQ certificate and the negative results.
That's the only time that you can then be allowed to get into a domestic flight to Cebu.
Coordinate with the LGU
Related to the previous note, you should coordinate with your local government unit (LGU), before taking that flight back to your home province. That's because there are provinces that require certain documents before you can enter, such as a Notice of Coordination or a Letter of Acceptance.
If your final destination is Manila, you don't have to worry about these documents. Manila, in fact, is not that strict when it comes to these requirements; it is only the provinces that are that strict.
It's better that you have family members or friends in your final destination. You can ask them to go to the barangay hall and inquire regarding these documents. You can also ask them to process these documents for you.
Processes When Entering the Airport
Now that you have arrived in the airport, what are the processes that you must undergo? Well, according to Jennifer Terri, here are the five processes:
Temperature check and briefing – this already happens while you are still inside the airplane. Each passenger in the plane will have their temperature checked to see if they have a fever or not. Also, the Philippine coast guard will brief you before landing.
Immigration clearance – this is easy because you are a Filipino citizen. All you need to present is your passport and your arrival card.
Quarantine hotel assignment – to those who are non-OFWs, you will proceed directly to the Department of Tourism desk. There, you can book or hotel, or they can also verify that the hotel you booked in advance is accredited for quarantine. You can also see a list of prices here, so that if you are looking for an affordable quarantine hotel, you can just talk to the person in charge at the desk.
If you are an OFW, you will proceed directly to the OWWA desk. If you are sea-based OFW, go directly to the Marina.
COVID test registration and verification booth – In this desk, your registration, as a QR code in your cellphone, will be checked. If you haven't registered yet, don't worry. You can just do that in the desk.
It's better though if you have already registered prior to arriving at the airport, since this will speed up your transaction.
Transfer to hotel – for OFWs, just wait for a shuttle or bus that will fetch you to bring you to your quarantine hotel. This is free for all of you; the swab test, the quarantine hotel, the transportation going to the hotel, and transportation going back home.
For Non-OFWs, you have to pay for your own transportation. You can always get a taxi, shuttles, etc. Having someone you know pick you up, though, is not allowed. Even if you have your own private car, you are not allowed to get that ride.
Arriving at the Quarantine Hotel
Once you arrive at the hotel, all you have to do is check in. Your COVID test will not happen until the 6th day of arriving at the Philippines. For example, if you arrive at the Philippines in March 1, your COVID test will occur during March 6.
The COVID test results will arrive within twenty-four hours. If the test result comes out negative, hopefully, the next step is to get a Bureau of Quarantine Certificate.
To get this certificate, you need to do the following steps:
Register online at quarantinecertificate.com
Send requirements to boq.qc1@gmail.com
You need to supply a scanned copy or photo of your swab result, and a scanned copy or photo of your passport.
But you don't really have to worry much about these steps; the quarantine hotel is quite familiar with the process, and they will gladly help you. The steps, as you can see above, are quite easy. All you need is your smart phone and an internet connection.
Once your negative results and bureau of quarantine certificate are already available, you can now say goodbye to the hotel and enjoy your freedom. This time, you can already ask your family or friends to fetch you with a private car.
What's Next
In your bureau of quarantine certificate, you will find written some reminders and conditions that you need to comply with. These are as follows:
You should complete the remainder of your 14 day quarantine period at the given residential address. This address depends on what you wrote in the form. Moreover, you should observe strict home quarantine.
You should observe minimum public health safety standards at all times, including wearing face masks and shields and maintaining social distancing.
You should report to the local health department when you experience any flu like systems, including fever, sore throat, cough and the like.
For example, if you wrote Manila as your address, then the rules of Manila will apply. For example, Manila requires that you continue the remainder of your 14 day quarantine at home. That means that since you already had 6 days at the hotel, you have only 8 more days at home.
However, some provinces are okay with just home quarantine, but there are provinces that really require you to continue your quarantine at a different facility. Even more so, there are provinces that require you to repeat the quarantine again; a fresh 14 days once you arrive there.
In some provinces as well, you are directed not to a hotel but to an isolation government facility dedicated to COVID quarantines.
The point is, different LGUs or local government units have different rules, so the best thing is to contact them, or have one of your friends or family members contact the local government officials for relevant information.
There are places that require travel authority. If you need this document, you can get this at a police station or you can also get this at the domestic airport.
Another very important thing you need to remember is that before you leave the quarantine hotel, make sure that you have already printed the necessary documents, including the quarantine certificate and COVID result. You can have these printed at the hotel reception before you leave.
For OFWs, the government is really in charge of any quarantine related expense, including the printing of necessary documents. Just coordinate with the house parent. The house parent is responsible for coordinating with you and what you need for your final transportation.
As you can see, the process is really lengthy, but since it is a pandemic, all of these things are really expected. These arrival protocols are for our own good, and for the good of the people around us. So the best thing to do is just to follow them.