Do you want to work in Japan? Do you know all the requirements needed before you can go there? In this article, we will look at some of the most basic requirements, as well as read about the experiences of an OFW currently working in Japan.
Through his YouTube channel, our featured OFW shares important information regarding application for work in Japan. Moreover, he describes in detail his experiences while preparing to go to the country.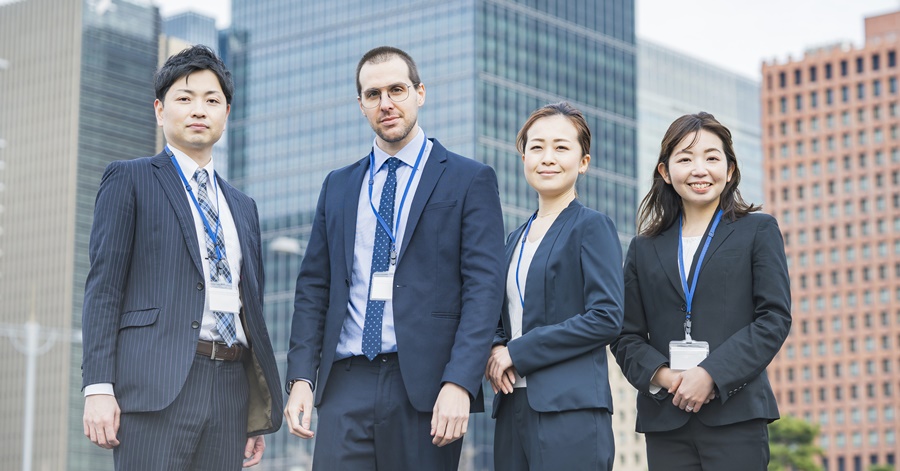 Disclaimer: The information posted here is based on the personal experiences shared by the OFW in the video below. Please let this post serve as a guide only. If you have specific questions, you may ask the OFW by commenting on their video on their accounts.
Tips for Working as an OFW in Japan
In this video, OFW YouTuber Laurence Calledo talks about how he was able to get into Japan and work there. He also listed down some of the qualifications needed to be able to apply in the country. You can see the full video below. Also, check out other related content through some of his other videos on the YouTube channel.
The YouTuber in this video said that he created this video because a lot of Filipinos are asking him how to work in Japan, since they don't themselves know where to gather that information.
POEA Website
The first thing you need to do is go to the POEA (Philippine Overseas Employment Administration) website and look up all the accredited agencies that are based on or have an office in your current location.
These agencies will truly help you find a job in Japan, and for a price, it is the best way to actually land that job. In fact, some people have tried applying for work in other countries without the help of an agency. They just go to the country and send out resumes, but this is riskier and the chances of getting hired are slimmer. That's because many companies abroad actually prefer hiring people who are connected to accredited recruitment agencies.
Once you have found the right recruitment agency near you, find out what job offers are available. That time, our YouTuber found an agency in Cebu City where he was previously based, and he saw that the available jobs are machine operator, industrial packaging, factory worker and caregiver.
It also turns out that he already has a friend that is studying Nihongo, which is the national language in Japan. It really, really helps to already know how to speak the language before entering the country, as you will be definitely using it on a regular basis.
He also asked around for the qualifications and requirements so that he can apply.
Basic Requirements
So the first thing that he obtained to be able to work in Japan is a passport. Then, he decided to obtain other requirements, like a Police Clearance, Barangay clearance, PSA (Philippine Statistics Authority) certified birth certificate, baptismal certificate and updated resume.
Again, here is a summary of the basic requirements he obtained to be able to work in Japan:
Passport
Police clearance
Barangay clearance
PSA certified birth certificate
Baptismal certificate
Updated resume
After completing all of these requirements, he now proceeded to go to the company where he wanted to apply. This company is called Golden Gateway. There, the first thing that the people in charge looked at is his passport. Specifically, they checked the expiration date of the passport.
The second thing they looked at is his birth certificate.
Then they looked at his resume. Specifically, they checked what the nature and duration of his job experiences are.
After all of these, he was given a list of requirements he needed to comply so they can give him a slot for an interview.
In his case, the persons in charge deemed that he wasn't able to provide evidence of having work experience. To remedy this, he went to his former company and asked if they can give them a certificate of employment.
Then, after completing all requirements, he went back to the agency. Finally, since he was able to furnish all necessary documents, he was then asked to wait for a call for an interview.
Having a Medical Exam Before the Interview
He actually waited for a month before that interview call from the agency arrived. He was then asked to have a medical exam. According to the agency, the medical exam was necessary because you don't want to waste your Japanese employer's time and effort conducting an interview with you, and deciding you can't be accepted anyway because you didn't pass the medical exam.
Japanese employers are really looking for employees that are fit to work, so passing the medical exam before an interview is truly necessary.
Moreover, the medical exam can only be conducted at very specific testing clinics. This is because agencies are aware that there are some clinics that are not truthful when it comes to results; that they can be bribed to give patients the results they desire. Therefore, medical exams are done at reputable and trustworthy clinics.
In one month, he said that he was able to take the medical exam five times. Four of those he did back in the Philippines, while the fifth one was done in Japan just as he arrived. That's how strict Japan is in terms of health.
Interview
After passing a medical exam, he was then given a slot for a scheduled interview. The question now is, was the interview done in Nihongo or English? The correct answer is, no, the interview was not done in the Japanese language. Rather, there is a translator with you during the interview process, and you can respond in Tagalog or English, whichever you are most comfortable at.
Before the interview, he did some research on the possible questions he might be asked to answer. Some questions include the following:
Tell me about yourself
Why did you decide to work abroad?
Other basic questions that you might expect during the interview.
During the interview, he was quite nervous. It was a panel interview, and there were 5 of them in his batch. During his turn, the interviewer looked at his resume and he then asked, Tell me about yourself.
The second question that was asked him was rather surprising. He was asked why he did not marry yet. That time, he was already 29 years old. His response was that he had no money and it's relatively expensive in the Philippines.
After everyone was interviewed (there were around 30 people during the interview and only 6 were accepted). In the company where he applied in, 2 of them were accepted while one is reserved. He was very happy that day when he found out that he can now go to Japan and actually work there.
Learning Nihongo
They were then briefed regarding all the requirements they need to finally be able to work in Japan. Then, they were asked to sign a contract. Again, he was very happy because he did not expect to pass the interview, as he was very nervous and he almost no longer knew what he was saying if his answer was correct or not.
After 1 week, he received a call from the agency, saying that their Nihongo classes are about to start. Were they asked to pay for the classes? Well, in his case, the Nihongo classes were actually free of charge.
The thing is, when they were hired, their Japanese employer paid for their Japanese classes. However, he did have to pay for complying with the final requirements on his own, including the actual payment for processing the documents, the fare for going to school for his language classes, and the regular meals.
That time, he is a night shift worker. He went to school for Nihongo every Monday, Wednesday and Friday and whole day during Saturday. That means he was really having a hard time back then since he has work at night and goes to class during the day.
As a result, he had a hard time focusing in both work and classes since basically he lacked sleep. Another problem is, he still needs to take a medical exam. He just prayed to God for help, and actually told Him that if this job in Japan is really for him, then he will still pass the medical exam despite his hectic day and night schedule.
That time, he had no choice but to work and go to Nihongo school at the same time no matter how hard it was. He couldn't just quit work since there are still so many expenses, including boarding house payments, food, transportation, getting other requirements, and the medical tests which are quite expensive.
In fact, after one month, the classes became daily from Monday to Saturday, 8 am to 5 pm. At night, he goes to work, leaving him with only 2 to 3 hours of sleep every day.
Frequently Asked Questions
Here is our YouTuber's response to some of the questions related to working in Japan. These questions are sent to him by his YouTube viewers, and may apply to you as well.
Can you go work in Japan if you have a tattoo?
The answer to this question is: it depends on the demands of the employer. It also depends on the nature of the work. In fact, during Nihongo class, he noticed that he has classmates with tattoo that were able to work in Japan.
Can you work in Japan if you are only a high school graduate?
The answer is yes. He has many classmates in Nihongo class who are only high school graduates but they were accepted in Japan.
Can you go to work in Japan if you already have previous work experience abroad?
The answer to this is also yes. Again, he has classmates who are ex-abroad, so to speak, that were accepted and are now currently working in Japan.
Is there an age limit to working in Japan?
The answer to this question is no, or at least he said he can't say that there is an age limit. During the time that he applied, people have been telling him that the age limit is 30 years old. However, when he got hired and started Nihongo classes already, he knew someone who is already 35 years old and was still accepted. This still depends on the agency and the demands of the employer, and the nature of the job as well.
Can you work in Japan if you have already traveled abroad?
This still depends on the agency. There are agencies that prefer hiring Filipinos who have no experience yet when it comes to working abroad, or being able to travel abroad. In the case of his agency, though, there is no such limitation. He also has a college classmate who is now working in Japan and has previously traveled as a tourist in a different country.
All in all, they studied Nihongo for 6 months in the Philippines. At the same time, they were processing all their papers, like their visa.
They eventually left the Philippines for Japan. They didn't pay for the airfare tickets as these were shouldered by the agency. When they arrived in Japan, they lived together in the same apartment, their food is free and their house is free.
They were also given allowance equivalent to 15,000 Philippine pesos. There, they were also learning Nihongo for 3 weeks. Then they started working for the company that hired them in the first place.
More Important Tips
Here are some more important tips by our YouTuber when it comes to applying for work in Japan:
Check if your recruitment agency of choice is accredited by POEA. There are many scam agencies out there that have victimized many Filipinos and robbed them of their time, effort and money.
Get all of the basic requirements mentioned above. If you are a college graduate, get a valid TOR (Transcript of Records) from your alma mater as well. If you are married, it also helps to furnish a marriage contract.
Don't apply through direct hiring. He said that direct hiring doesn't exist in Japan, but he did add that the information he shared in the video is just based on his experiences.
Indeed, a lot of Filipinos want to work in Japan. Our YouTuber is very thankful that he is one of those Filipinos who actually made it. He shared the video above so that other Filipinos will get a better grasp of what it actually takes to be able to work in the country, and he says that there are so many opportunities available if you are willing to put in the work.