Buying a house is the dream of many Filipinos, including overseas Filipino workers (OFWs) who sacrifice their time and energy, enduring hardships and being away from their families and friends back home. But there is no dream that is too big or too hard to achieve, especially for those who are determined to build a bright future for themselves and for their loved ones.
ALSO READ: OFW Couple in Sharjah, UAE Builds Dream House, Buys Jeep and Car in 5 Years
Such is the case of today's featured OFW, who has been through many challenges throughout his life. Through hard work, faith, and determination, he was able to achieve what many people his age can only dream about… a spacious, beautiful home that he can finally call his own.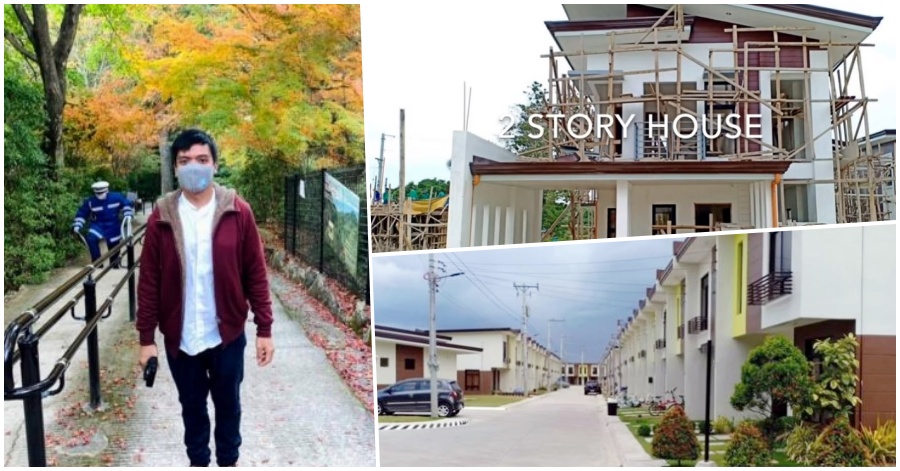 OFW in Japan Vlogs About Buying His Dream House in the Philippines
Laurence Calledo was only two years old when his parents separated. At a young age, he experienced having to move from one place to another, with no permanent home. He had to learn how to be independent, in order to cope and survive.
Eventually, Laurence was taken in by some relatives in Leyte, who supported his education until he finished college. It was during this time that he began dreaming about having his own house — a dream that he aspired to fulfill before the age of 30. For his dream to come true, he decided that he had to work for many years abroad.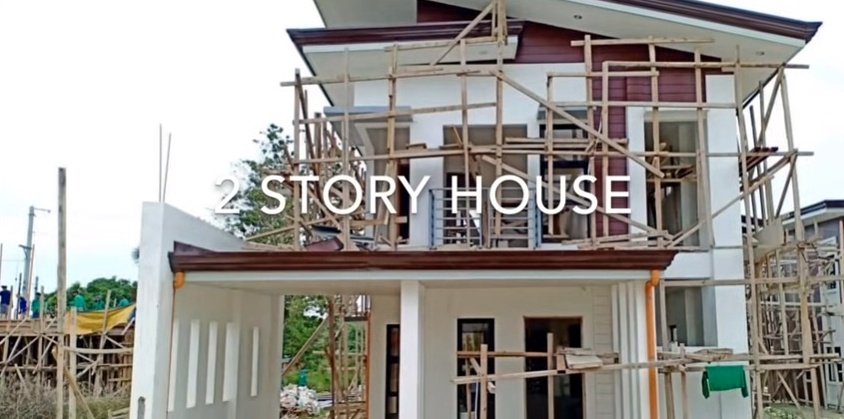 Fast forward to 2019. Through his YouTube channel, Laurence talks about how he was able to buy a 2-storey townhouse through a Cebu-based real estate agent referred by a friend. The property is pretty huge — spanning 555 square meters, with a contract price of PHP 2,375,000.
Here is the first part of a video where Laurence talks about the construction of his dream home:
According to Laurence, he decided to invest in a pre-sold property — to be paid on a monthly basis for 36 months — since he didn't know much about real estate and building a house from the ground up. As of this writing, his house is being decorated and prepared for occupancy.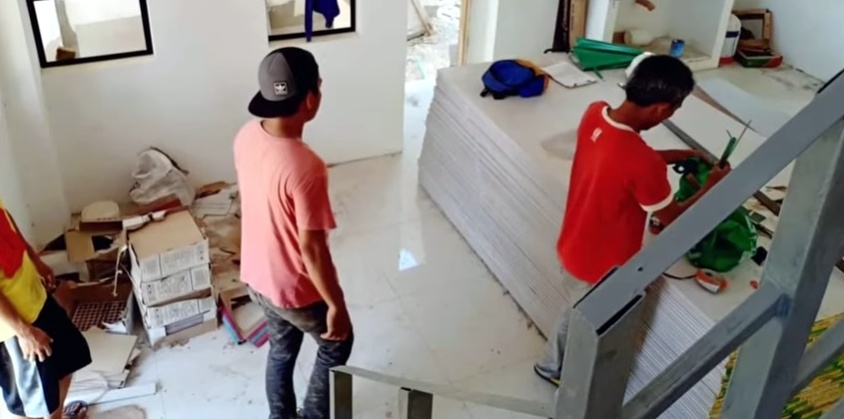 Below is the second part of the video, as shared via Laurence's YouTube channel:
"If you have a dream, take small actions to get it started," Laurence shares to his fellow OFWs. Let this inspiring quote be a reminder to all of us, that in order to achieve big dreams, we must be ready to take small steps, to remain committed, and to keep our eyes on the goal. Whether we are planning to build a dream house, start a business, or take up a cause, we should be willing to work hard, face all challenges, and press on until we reach our dream!
READ NEXT: OFW Couple Loses Jobs due to Pandemic, Starts Food Business with DOLE Cash Aid