For the longest time, one of the standard IDs many Filipinos use to transact in public and private offices is the Philippine Postal ID. Aside from the fact that it is a primary government-issued ID, many people still opt to get it because it is relatively easier to apply for one.
Also Read: OFW Guide: How To Open an Overseas Filipino Bank Account
But if you've already had yours, and the ID has been with you for over three years now, then you need to know how to renew your document. The good news is, renewing your ID not only makes your transactions in the bank and government offices much more seamless, but you also get to enjoy an improved version of the postal ID (no longer the old plastic card). If you're planning to renew your postal ID soon, then make sure to read the rest of this guide.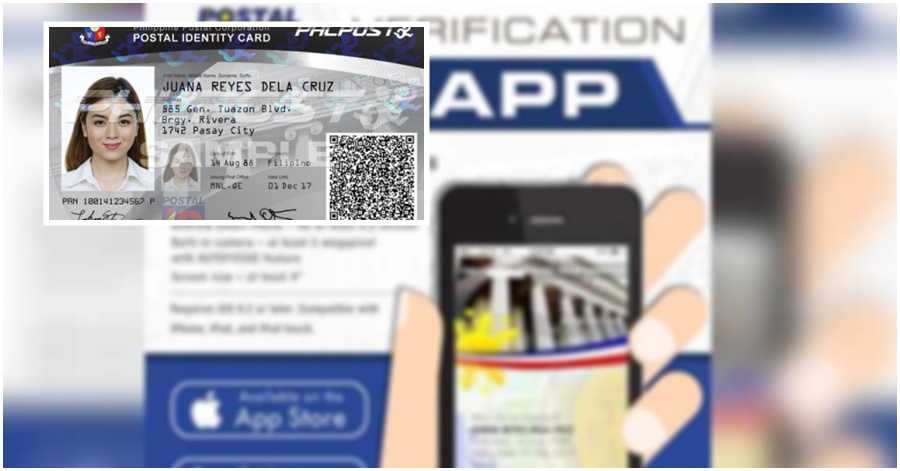 Features of Postal ID
The improved version of the postal ID isn't only on its aesthetics, but it also has added features to ensure the uniqueness and authenticity of the document. These include:
Postal reference number
Guilloche Pattern
Quick Response Code (QR)
Tactile-printed serial number
Hologram
Ghost image
UV ink
Microprint
Renewing Your Postal ID? Here's a Step-by-Step Guide
To renew your ID, here are the steps that you need to follow:
Bring your old postal ID to the nearest post office.
Print out two (2) copies of the application form and fill it out with all the required information. Download the form here.
If there had been any changes in your biographic data, make to bring the necessary supporting documents to serve as a reference to these changes. For example, a female applicant who got married and would like to use her married last name in her new postal ID will need to bring her PSA birth certificate and PSA marriage certificate as supporting documents for the change in the last name.
Submit the documents to the nearest post office in your area. In line with this, you will be advised at the post office when your new postal ID will be made available. In Metro Manila, the delivery is approximately 15 working days, while in other major cities and municipalities, this can take up to 20 working days. Island provinces and remote barangays receive their postal IDs in approximately 30 working days or so. That said, you have to be patient and wait just a bit longer. Meanwhile, if your need for your postal ID is urgent, you also have the option to request rush processing.
You may opt for the rush processing of your postal ID renewal in the following locations:
Manila Central Post Office:

Capture: 8:00 AM – 8:30 AM; 8:40 AM – 11:00 AM
Same-Day Release: 4:00 PM
Next-Day Release: 4:00 PM – 5:00 PM
You may also choose which schedule matches yours:
Capture: 7 AM to 3 PM; Next-Day Release: 3 PM to 4 PM

Quezon City Central Post Office

Capture: 8 AM to 4 PM; Next-Day Release: 4 PM to 5 PM

Las Pinas Post Office
Paranaque Post Office
Valenzuela Post Office
Bacoor Post Office

Capture: 8 AM to 5 PM; Next-Day Release: 4 PM to 4:30 PM

Makati Central Post Office
Taguig Central Post Office

Capture: 9 AM to 6 PM; Next-Day Release: 5 PM to 6 PM
Capture: 8 AM to 4 PM; Next-Day Release: 4 PM to 4:30 PM
Capture: 10 AM to 6 PM; Next-Day Release: 4 PM to 7 PM
Capture: 10 AM to 6 PM; Release After 2 Working Days: 2 PM to 5 PM
Capture: 9 AM to 5 PM; Release After 2 Working Days: 10 AM to 6 PM
Postal ID Fees and Charges
Listed below are the fixed fees for the Postal IDs anywhere in the country:
Postal ID Card + Delivery Fee: Php 450.00
12% VAT – Php 54.00
Total PID Payment – Php 504.00
Frequently Asked Questions (FAQs)
Why should I avail of the Improved Postal ID?
Aside from assuring safe and reliable transactions, the additional security features position the ID as a primary card. Special value-added features will also be put on the card very soon.
What happens to the Basic but still valid Postal ID?
As long as the validity of your ID hasn't elapsed yet, you can still use it for transactions. However, post offices will stop issuing the Basic ID when the Improved Postal ID becomes available in their area.
What are the main security features of the Improved Postal ID?
On-site digital capture of fingerprints, photo, signature and personal details
Centralized ID printing and database to guarantee that the cards are authentic
An encrypted QR ('quick response') code printed on the card can verify the identity of ID holder using a downloadable smart-phone application
Overlaid with a hologram that can be viewed only at certain angles
Has a ghost image and UV ink that illuminates in UV light
Applicant uniqueness check via the Automated Fingerprint Identification System (AFIS). It compares the fingerprint collected with the fingerprint database records to ensure the applicant's identity.
Who may apply for the Improved Postal ID?
All Filipinos living in the Philippines and living abroad but were in the Philippines at the time of application are eligible to get an Improved PID. Foreign residents living in the country for at least six (6) months may also apply.
There you have it! If you are in need of an easy-to-process valid ID that you can use anywhere in the Philippines, then consider the Postal ID. While the Philsys (national) ID is still being rolled out in some parts of the country, you can use your renewed Postal ID for transacting in public and private offices conveniently. At the same time, you get to enjoy all of the new perks that come along with it!
Have you already tried renewing your postal ID yet? How was the experience? Were there any difficulties or challenges that you've encountered? Are there tips you would like to share with those who would like to renew their ID soon? Let us know what you think by leaving the comments section below!
Disclaimer: This post is intended for information-sharing purposes only. The details and process may change invariably without any further notice. To check for the latest update(s) on the renewal process for the Postal ID, visit postalidph.com.
READ NEXT: Everything You Need to Know About Getting a National ID this 2021