There are approximately 2.2 million overseas Filipino workers in the Middle East and North Africa region to date. With thousands of Filipinos leaving the country to work overseas every year, it's not hard to imagine the perks of landing a job abroad – so much so that it has now become a norm. And while there's plenty of buzz among Filipino families with a member going away to work abroad just as much as when one is coming back home for a vacation, the hard fact of life is that not everyone is cut out to be an overseas Filipino worker (OFW).   
ALSO READ: 9 Tips to Avoid Homesickness While Working Abroad
The millions of Filipinos signify how much our fellow countrymen want to seek opportunities to provide for their families back in the Philippines. However, while it may seem a trend, it is wise to know the reasons why you want to become an OFW. Let's have some real talk. Don't go abroad just because it's what everyone else is doing. There are success stories as well as consequences when you work overseas and it depends on variety of factors such as luck and perseverance.
Ultimately, it is necessary that you have awareness especially when moving to a different country with a different set of rules that may be different to what you are accustomed of. Even if you have read about the tips and things to know, it is still unlike when you get to live and experience living as an expat abroad. Not everyone is up for the culture shock and change. So here are some tips on why you should NOT work overseas.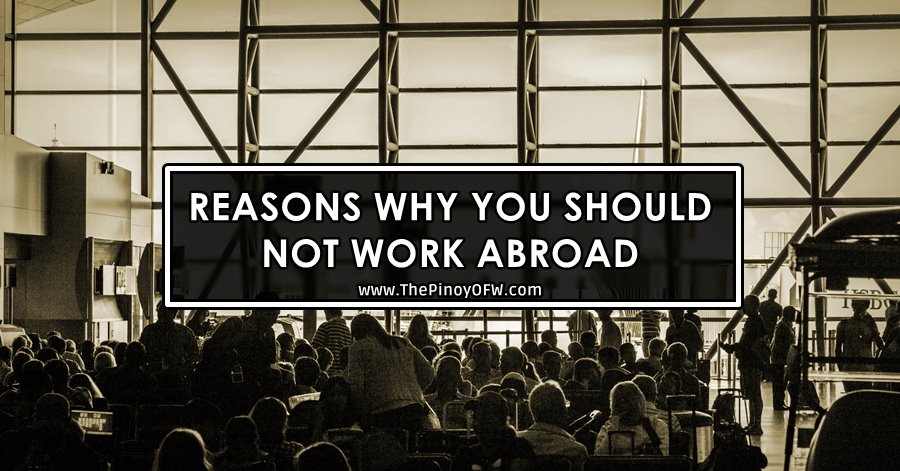 #RealTalk: Reasons Why You Should NOT Become an OFW
In this post, we will share some important things every aspiring overseas Filipino worker should consider. This will require introspection and planning on your part so do take note of these things carefully. So don't work as an OFW if…
1. You complain too much.
There will be plenty of problems along the way. It is a reality for OFWs and other expats. If you have arguments with colleagues or if you are in a challenging situation, you cannot just complain and keep whining about it. You have to learn to adjust. Even with your surroundings, you cannot keep complaining as if somebody else will fix the problem for you. Again, you are on your own so learn to adjust and only complain when it's necessary.
2. You are not 100% committed.
Of course, we understand that there's no guarantee of a better life or situation you'll end up in once you leave the Philippines to work abroad. But the important thing is that you're fully committed to this new stage of your life. Understand that with anything worth pursuing as in a marriage or a career, commitment means the difference between success and failure in these things.
3. You do not understand what hard work means.
If you're used to getting a  lot of things done for you at home and are afraid to put in the long hours that may be required from you by your employer, then consider staying home. After all, if life is not as bad as you imagine in the Philippines, then working abroad may not be your priority, after all. It takes a LOT of hard work to become an OFW.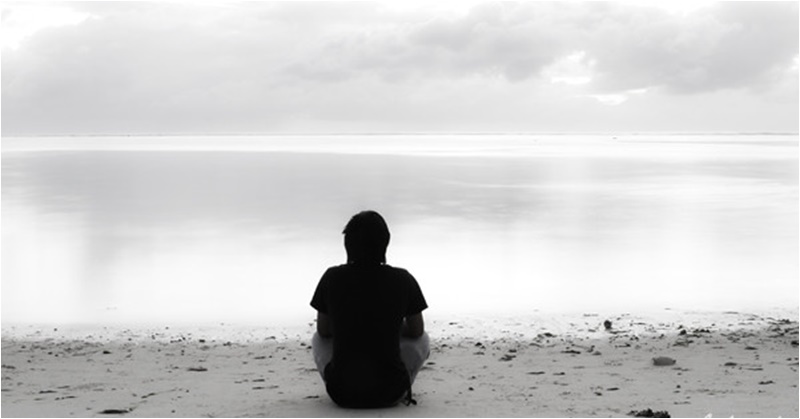 4. You rely on others too much.
This is practically a matter of how independent you can be, especially in a situation where you have no immediate friends or relatives to ask help from. For many people living abroad means having to do everything – cooking, household chores, paying the bills, etc. on your own. Are you up for it? This is a test of your independence and resourcefulness. 
5. You easily get affected by the little things and lose sight of your goals.
If deciding for yourself is something you're not particularly good at, then you might have some issues working abroad. Furthermore, if you lack values such as courage, confidence, integrity, and perseverance you might find yourself struggling more than you can handle. It may be a colleague, a housemate, or a personal problem in your home country, if you make drastic decisions without thinking properly, you might create even more problems. So learn to assess the problem and deal with it in a constructive manner.
Always remember why you became an OFW. Even normal day-to-day things especially when you are earning money, you might be swayed to shop for the latest clothes/gadgets/etc. But learn to save and not lose sight why you went overseas.
6. You value comfort too much.
Living abroad means adjusting to many new things such as the people you'll have to deal with, culture, work, and community! The most important thing here is to be adaptable and open to change. It will be hard at first but taking the above pointers into consideration, you'll be fine.
7. You are impatient.
If you are lucky to get a good-paying job, that's great. But don't expect that you will immediately rise in the corporate ladder. Sure, you will have opportunities to showcase your skills, but you should not expect that you will get what you want right away. Working and achieving something takes patience and perseverance. Sometimes it take a whole lot of luck. But you need to stay strong.
8. It is not aligned with your long-term goals as an individual or a family person.
Just like settling down or pursuing a career, working abroad is one of those important decisions in life that you must carefully make. If leaving your family and life in the Philippines does not align with your plans for the future, especially when you have responsibilities back home (eg. a business or family), then you better take some time to think about why you're even in this situation in the first place.
ALSO READ: WATCH: Sentimental Christmas Tribute About OFW Families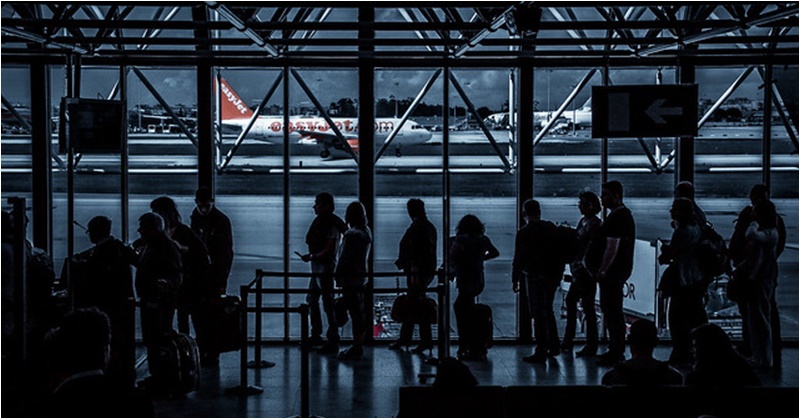 There's no easy way to success and a lot of Pinoys have proven that with hard work, being street-smart and driven, and to not stay away from their purpose why they worked overseas in the first place, you can achieve success. You should be able to adjust and adapt quickly to changes because this could mean the difference between a successful (and fulfilling) stint overseas from a disastrous (or traumatic) one.
The points we mentioned above are direct, real and straight to the point. However, these items are not meant to discourage you. Instead, these are to help you become a better person as you face challenges along the way. Good luck to everyone who have plans to work abroad. May we all find our purpose and achieve our career, financial and life goals as an overseas Filipino worker. May we also not lose sight of our culture and sense of being a Filipino.