Have you ever considered working from home? More and more people have become "home-based" these days, especially now due to the current pandemic. Employed workers, freelancers, and even restaurants and various businesses continue to work or operate online.
ALSO READ: How to Look for a New Job During a Pandemic
Thanks to computer technology, the Internet, and the rise of digital platforms, working from home has become a great option for many people, including Filipinos. A lot of companies have also begun providing remote work opportunities, due to its numerous advantages.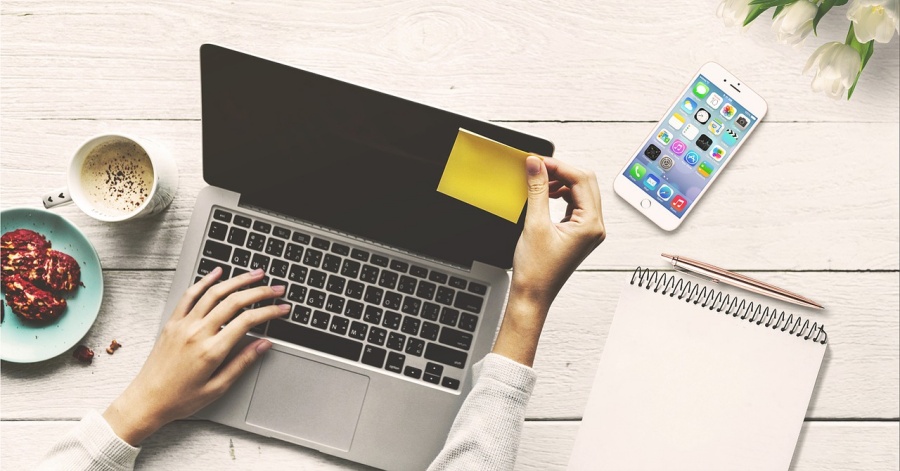 Advantages of Working from Home
What are the advantages of working from home? Here are just a few:
You save time and energy. Gone are the days of having to wake up early, deal with heavy traffic on the way to work, or endure long queues in public transport terminals.
You save money. Think of all the money you get to save on gas, transport fare, and store-bought lunches — not to mention impulsive buying when you pass by shops!
You can work anywhere. You can set up an "office" anywhere you want. You can work at home, or even when traveling, as long as you have a stable Internet connection.
You feel safe. Due to the global outbreak, people are advised to stay home unless absolutely necessary, and to practice social distancing. Hence, a work from home job is truly ideal.
You have more time for family. Achieving a better "work-life balance" is much easier, now that you have more time for family, for your hobbies, and other relaxing activities.
Likewise, companies benefit from remote work options, too. With more employees working from home, a company can expect to save on electricity, utilities, and other overhead costs.
Types of Work from Home Set-ups
What exactly does it mean to work from home? Basically, it involves different set-ups, as follows:
Remote Office Work. This applies to full-time employees who work from home instead of a regular office set-up. They may be asked to attend meetings at the office occasionally (e.g. once a week or once a month).
Part-time Freelancing. Depending on the contract, some people decide to take on additional, part-time work aside from their regular jobs. In most cases, a part-time job is usually done through a home-based set-up.
Full-time Freelancing. This applies to those who are not bound to regular employment contracts; instead, they have single or multiple clients availing of freelance services. Their arrangements may be short-term or long-term, depending on the project.
Top Home-Based Jobs in the Philippines
Below are some of the most common home-based jobs taken by Filipinos, both in the Philippines and abroad:
1. Customer Service Representative
You may have heard of call center agents, most of which are hired as customer service representatives. Their tasks include answering queries, addressing complaints, and providing assistance to a company's customers. While this job is typically office-based, more customer service representatives are working from home, either as remote workers or freelancers.
2. Telemarketer
As the term implies, a "telemarketer" is one who offers, promotes, and sells a company's products and services. Similar to customer service representatives, telemarketers are generally expected to be proficient in English, or the language of the target clients. Being a sales job, the work involves commissions and bonuses aside from a fixed salary.
3. Web Developer
If you are a graduate of computer science, programming, or information technology, you may want to consider becoming a web developer. The job entails the creation of websites — an in-demand job since it is now essential for companies to have an online presence. To become a web developer, you must be proficient in HTML, CSS, JavaScript, and other programming languages.
As a web developer, you will often work hand-in-hand with web designers, who are more focused on creating a website's appearance.
4. Application Developer
Application developers are the people responsible for the creation, testing, and implementation of the various apps we use on our cellphones and computers. Similar to web developers, application developers must be knowledgeable in programming languages, as well as in designing apps for Android and iOS operating systems, among others.
5. Software Engineer
If you hold a degree in computer engineering, programming, and computer science, consider becoming a software engineer. A software engineer is a person who designs, develops, and installs software programs. He/she is also responsible for troubleshooting and conducting analysis checks of computer software systems.
6. e-Commerce Specialist
Amazon, eBay, Lazada, Shopee, Shopify, and other e-commerce platforms are extremely popular these days. These are actually monitored by e-commerce specialists, who are skilled in product listing, management, and other tasks. Graduates of business administration, marketing, information technology, and similar courses could apply for this job.
7. Digital Marketing Manager
Speaking of e-commerce, it cannot be denied that advertising and marketing is now mainly done online. This is where digital marketing managers come in. Their job is to develop and manage promotional campaigns through social media and digital platforms. They must be familiar with search engine optimization (SEO), behavioral targeting, and other concepts.

8. Web Content Writer
If you are skilled in writing, whether in English, Filipino, or other languages, you might want to become a web content writer. The job entails writing for various formats, such as blog articles, newsletters, e-books, video scripts, brochures, advertising materials, and more. Topics may range from travel, health, culture, news, politics, technology, products, service — almost everything, really! As a writer, you are expected to do research and editing as well.
9. Academic/Research Writer
Students, organizations, and business companies often do research projects, hence the need for an academic writer or researcher. The job involves writing academic papers, research studies, theses, dissertations, and other written reports. If you have excellent language skills, with knowledge of statistical analysis methods, this could be a great home-based job for you.
10. Translator
This is another language-related job that you could consider, especially if you are fluent in English, Filipino, and other languages such as French, Spanish, Arabic Japanese, Korean, and Mandarin. You will be translating documents, speeches, audio records, videos, and more. The main purpose would be to translate material from one language to another, without changing or losing the original meaning.
11. Transcriptionist
A transcriptionist is one who converts voice or video recording into written documents. This could be anything, from business interviews and meetings, to audio recordings made by doctors, lawyers, and other professionals. Aside from being able to type at least 40 words per minute, you should have great listening and comprehension skills, if you want to try this job.
12. Graphic Artist or Designer
Are you skilled in Adobe Photoshop, Corel Draw, and other graphic design software? If so, you might want to become a graphic artist of designer. The job includes designing and creating logos, business cards, brochures, posters, advertisements, and other materials. Aside from graphic design, you should also be familiar with photo editing, layout, and animation.
13. Video Editor
If you are adept in using Adobe Premiere, Final Cut, After Effects and other video editing software, then you could pursue a video editing career. Many companies and organizations are creating videos these days, for educational as well as for promotional purposes. As a video editor, you will be working together with script writers, animators, and graphic artists.
14. Virtual Accountant
Although most companies have in-house accountants, some companies hire them on an occasional or freelance basis. If you hold a degree in accounting or finance, and if you are a Certified Public Accountant (CPA), you are likely to find lots of online job opportunities in the Philippines and abroad. Your responsibilities would include bookkeeping, auditing, payroll management, and tax filing, among other tasks.
15. ESL Teacher
Since English is an official language in the Philippines, it is not surprising that many Filipinos are fluent in the language. If you have excellent English speaking and writing skills, you could try becoming an English as a Second Language (ESL) teacher. There are many online teaching opportunities these days, where you can teach grammar, reading, writing, and speaking skills to children as well as adult learners. You don't have to be an education graduate to become an ESL teacher, although having teaching experience would be a plus.
16. Virtual Assistant
As the term implies, a virtual assistant is much like an office secretary. You will answer calls and emails, set appointments, write reports, and perform other administrative tasks. The main difference is that you would be working from home, communicating with your employer via phone or the Internet. If you are skilled in typing and encoding, fluent in English and have excellent communication skills, you could try becoming a virtual assistant.
Now that you have a better idea of the different work from home set-ups, as well as the different online jobs available these days, you might want to consider applying for a home based job. You could work full-time, part-time, or on a freelance basis. After all, as the entire world is transitioning towards a "new normal," and we all need to be open to new ways of doing things — such as how we dress, how we travel, interact with others, and perform our jobs.
READ NEXT: Top 10 Countries with the Most Number of Jobs for OFWs