Do you want to work as a nurse in Belgium? If so, then it is important to know several details before pursuing your plan, including knowing how much you could earn while working there. This is important because it will help you assess yourself and whether your lifestyle fits living and working in Belgium or not.
On the other hand, it can be quite difficult to ask someone working as a nurse in Belgium how much they are earning. Good thing is there are YouTube channels out there dedicated to helping us know these details. In this article, we'll focus on the knowledge shared to us by an OFW Geriatric nurse in Belgium.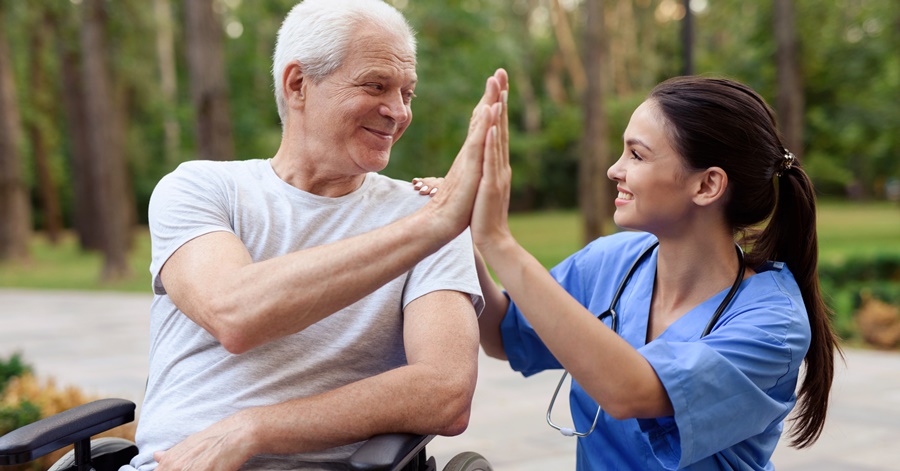 Disclaimer: The information posted here is based on the personal experiences shared by the OFW in the video below. Please let this post serve as a guide only. If you have specific questions, you may ask the OFW by commenting on their video on their accounts.
How Much Does an OFW Nurse in Belgium Earn?
The information presented in this article is a summary of what is discussed in the YouTube video by Dolrich Aguillon, through a channel of the same name. In this video, he talks about a typical salary of a nurse in Belgium, his expenses, the taxes, and some important words of wisdom in the end.
You can watch the full video here:
Preliminaries
Dolrich has been staying and working in Belgium as a geriatric nurse for 6 years. Aside from his nursing profession, he is also a part time vlogger. He also travels a lot in other places in Belgium and around Europe and participate in events that happened there.
The reason why he created this video is because many friends and acquaintances have asked him about it. They also asked about the benefits of working in Belgium, as well as the negative aspects to doing so.
He understands that this information is useful for nurses in the Philippines who want to work abroad, trying to decide where best to do so. It is definitely a little awkward and inappropriate even to ask somebody in person about monthly earnings. This video will provide that important information, making it available with just a click.
How can you earn working as a nurse in Belgium?
Annually, he earns not lower than 36,000 euro to 40,000 euro. That means, 2.1 to 2.3 million pesos per year. When it comes to a monthly basis, that is around 3,100 to 3,200 Euros, depending on how much time you spend working on holidays or sometimes during the weekends. In Philippine pesos, that is equivalent to a gross income of 179,000 to 185,000 pesos per month.
The first thing that comes to mind is, is this salary enough? Is this small or big? Well, compared to the Philippines, you can definitely earn much more in Belgium. In fact, Belgian nurses are one of the best paid nurses in the European Union.
In contrast though, you can definitely earn a lot more in the USA. The average salary of nurses working in the USA is 6000 USD per month. That is equivalent to 346,000 Philippine pesos per month.
That's why it is the YouTuber's goal to take NCLEX and work in the United States or even in Canada where the salary is higher. In fact, that was his goal, even when he was still an undergraduate student, to be able to experience working in the USA.
For now, his credentials are not yet enough or complete to be able to take the NCLEX. Still, it is definitely one of his long term goals in life.
Salary deductions
So what are the deductions from the 3,100 Euros gross salary? Here is a breakdown as shared in the video:
Social Security
A good thirteen (13) percent of your income goes to maintaining the Social Security in Belgium. This is true for every working individual in Belgium, and it is called Rijkdienst Voor Sociale Zekerheid (RSZ). This money goes to the government, specifically into a pool of money that is used to give to the people who can no longer work.
So who benefits from social security? Here's a list:
Budget for those who can't work because they are sick.
Budget for retirees.
Budget for the handicapped people.
Health benefits – If you get sick, for example, and you need to have an operation or you need to have a consultation with an expert, that's where you can have money for payments for hospital or for other related expenses.
Budget for those who are still looking for a job – Even if you don't have work in Belgium, you still get a sum of money from the social security. You just have to fulfill the criteria and show them that you are looking for a job. While you are looking for a job, you will be paid. You will have money to spend while you are still looking for a job.
Budget for your kids – If you have a kid, they will have an allowance from the government until they reach 18 or even 25 years old. Also, the more kids you have the less taxes you need to pay.
As you can see, there are many benefits you can get from social security, and by paying thirteen percent of your gross income, you are helping many people who are struggling from being out of work.
To update your gross income, from the original 3,100 Euros subtract 13 percent, what you have left is 2,600 Euros.
Taxes
Belgium has one of the highest tax rates in Europe. Taxes vary depending on levels or scales. Scale 1, 2 or 3. He falls under scale 1, which means that he is only paying 25 percent in tax.
When you reach scale 2, that means you have to pay 30 percent of your income for tax. When you reach scale 3, the tax is almost 40 to 45 percent. Tax is really high in Belgium. The more you earn, the more tax you need to pay.
That's the reason why many workers in Belgium don't do sideline jobs. If they do, the tendency is they usually get to scale 2, and what happens is that they end up paying more to the government in taxes than what they actually get in salary.
Okay now, from 2,600 euros, deduct 25 percent in tax, you are now left with 1,950 Euros for your net salary.
Payments
Now let's look at what he needs to pay from the remaining 1,950 Euros.
Pension – Every month, he pays 100 Euros for his personal savings account.
Home invest plan – He also pays 100 Euros every month for this. This is useful if you plan to get your own house someday.
Car expenses – Every month, he spends 200 Euros on car loan payments and gas.
Online expenses – Every month, he spends 200 Euros on internet, insurance and vlog subscriptions. Aside from the internet service provider subscriptions, he also pays for his subscriptions to various software products on the internet, most of which he uses for his vlog.
Money for family – Every month, he sends 35 percent of what's remaining to his mother, which will be used to renovate and or make improvements to their house back in the Philippines.
After all the expenses are accounted for, what's usually left is 800 to 900 Euros, and that's what he has for himself. Fifty percent of that goes to his savings account while the rest stays in his bank account.
He can then use this remaining money for if he needs to pay for something or has to buy something. However, he even sends out money to his cousin in the Philippines who is studying as a nurse.
If you think that there's not much left from his salary, then that is correct. However, he said that it's alright, since he doesn't spend much anyway. Here's a summary of his personal expenses in the country:
Lots of subscriptions for vlogging and filming
On sale vlogging equipment
Travel deals around Europe
Evening/short courses
These are the only things that he's willing to spend personal expenses on. He doesn't have a lot of hobbies like going out to the cinemas. So basically, he is able to survive on what little is left of his salary because he narrowly focuses on a few things that he enjoys and are also helping him become more productive.
In fact, he rarely goes out with friends or eats out at restaurants. When that happens, that only usually occurs during special occasions.
Basically, his simple life includes going to work, going back home, thinking about what to vlog next, and sometimes planning and organizing the next travel destination.
As a 29-year-old, he shares that he is already at the point in his life when he's already thinking about where he should settle. He is also thinking about saving more for his future, together with his girlfriend.
He's considering settling in the Philippines so that there is no long distance relationship between him and his girlfriend, but he's also thinking about settling in Belgium where his work opportunities are, and that it seems the future is brighter there for him and for his future family.