Are you a huge fan of series like Moon Lovers: Scarlet Heart Ryeo or Outlander? Then you'll love the GMA network's newest historical-fantasy show, Maria Clara at Ibarra. It's a show where a Gen- Z gets transported to the world of famous novels by Jose Rizal, Noli Me Tangere, and El Fili.
If you're an OFW who has been away from the Philippines for a long time, then this series will make you feel at home and nostalgic. It will also help parents of Gulf kids or new generations of immigrants appreciate Filipino culture no matter where you are in the world. Here are the top 6 reasons why you should watch Maria Clara at Ibarra!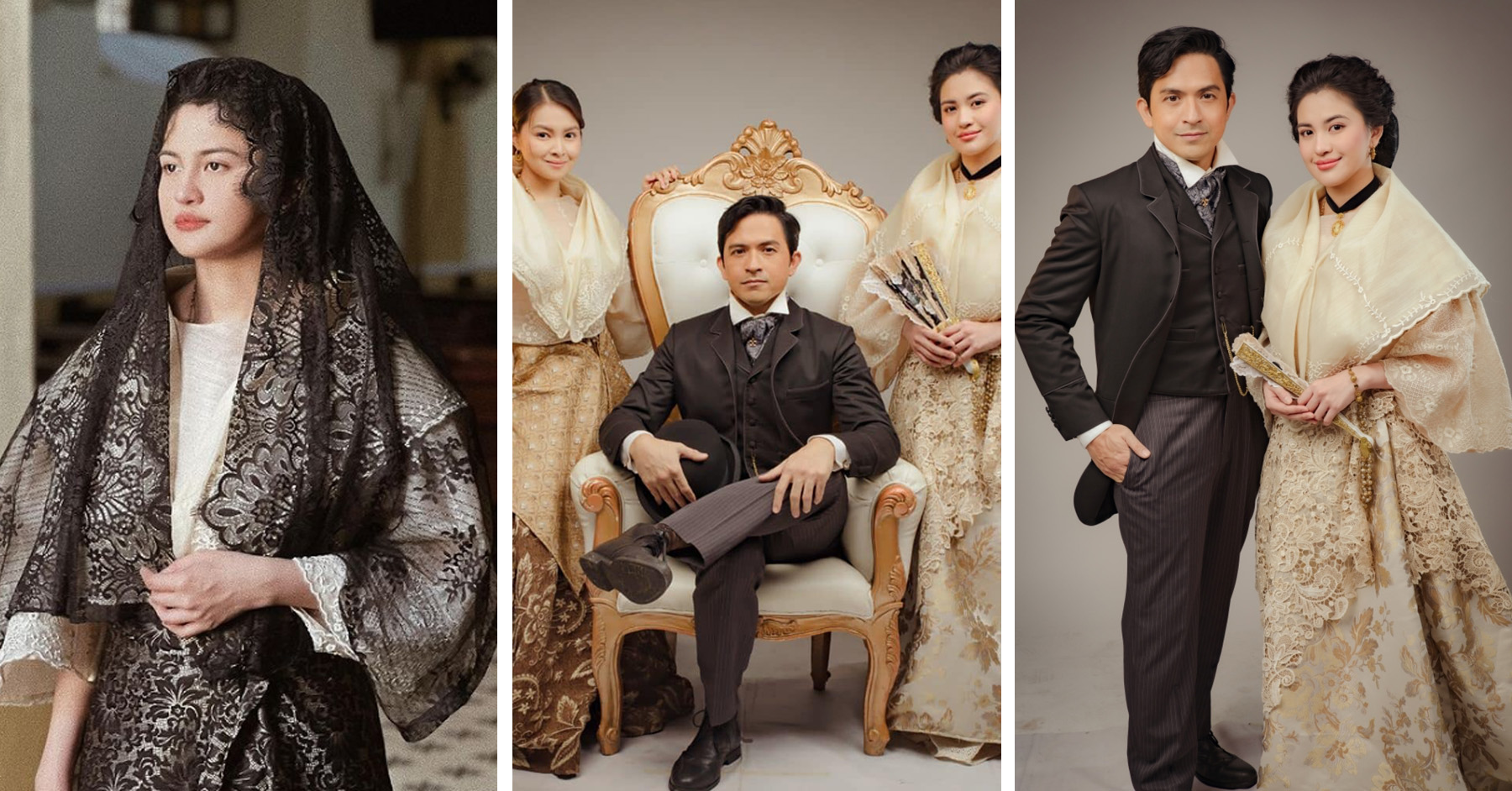 1. The show reflects real-life scenarios
Maria Clara at Ibarra is a historical series that will give you a slice of life in reality, yes, it may be a series that is based on historical fiction or satire novels, but you can no doubt relate to this in the modern times.  If you're a working nurse abroad, then you will feel all the feels with the character of Klay as a nursing student. You'll probably remember your hardship and struggles being a kolehiyala back then.
This series will pull your heartstrings if you've experienced injustices or grown up in a dysfunctional family background. Whether you admit it or not, at some point in your college life, you've asked yourself what's the importance of studying Rizal's works and its relation to your course and how you can apply the lessons in the real world, then let this show enlighten you!
The show is highly relevant to modern society. One of the lines that will pierce you is when Klay told his professor," Ang hirap hirap mahalin ng Pilipinas, "Let's face it one of the struggles of being a Filipino is loving its own country. Since one of the major reasons why most Filipinos leave the country is to look for greener pastures or to experience a better ambiance than what we already have in the Philippines. 
2. It is entertaining to watch
If you're familiar with the hit historical and fantasy series of GMA like Encantadia, Sahaya, or Amaya, then it's all thanks to Suzette Doctolero, a famous and talented screenwriter in the Philippines. You'll love the series since it's crafted and produced with care like you're watching a Kdrama since, like the popular subgenre Asian countries follow in their stories in South Korea and Japan called "Sekai," where the main character is transported to a different place and time. 
You'll also love the nitty gritty details, from the historical accuracy of the colonial costumes to how Spanish words are being enunciated. If you're a fan of historical series, then Maria Clara at Ibarra will be your cup of tea, and even if you're not a history geek, you'll still enjoy watching the series as a form of family bonding.
3. It stars the best actors and actresses
Tirso Cruz III as Padre Damaso? Prepare to hate him as a villain; how about the dashing main character Dennis Trillo as Juan Crisostomo Ibarra and the beautiful Maria Clara brought to life by Julie Anne San Jose? You'll love the show's cast since they will bring to life the characters from the popular novels of our national hero Jose Rizal.
You'll laugh and cry at how funny, and relatable Barbie Forteza's character is as the Gen Z Maria Clara. The show is jam-packed with our generation's best actors and actresses, which is something to look forward to, and you'll know it's going to be good when a show has a great ensemble!
4. It is educational and a conversation starter
Brush up your memory about Noli and El Fili since this series will pique your interest in them even more; for you to follow the story's progress, it would be better to know the happenings in the novels to catch up. In a viral video, you'll see students are watching the series episodes as part of their studies. 
It is heartwarming since you'll learn to appreciate Philippine literature and the essence of Rizal's works once again, even if you're no longer in the Philippines. If you're looking for a way to educate your children who are Gulf Kids or immigrants, then you can watch this series as a way to introduce them to their roots as Filipinos. This series is a great conversation starter. It's essential to keep in mind that the show has multiple Spanish colonial references aside from the works of Rizal to keep authenticity, which is why nothing beats going straight to the main source, the books!
5. It helps boost patriotism
Are you proud to be Pinoy, even if you're far away from home? Not just for our delicious food and colorful and diverse culture. Are you proud of the natural wonders of the Philippines? How about the tv shows and movies it has been releasing that boost patriotism and Filipino talent like Darna? If you are, this megaserye will make your heart swell with pride with its high-budget production, intensive research, and end goal to pique the new generation of Filipinos to explore Philippine literature and culture.
6. It will make you want to explore the Philippines
The show features beautiful places in Ilocos Sur, like the historically preserved site Calle Crisologo; in Ilocos Norte, the Santa Monica Parish Church (Sarrat Church), the longest church aisle in the Philippines. The famous Las Casas Filipinas de Azucar in Bagac, Bataan, an award-winning historical hotel in Asia, is also featured in the series.
You'll also see other places in the show from Pampanga and Bulacan that will make you want to book a flight back home! Plenty of historical sites in the Philippines embody our Spanish colonial history that will make you feel like you've been transported back in time or you're in Spain!
OFWs who are planning to spend a vacation in the Philippines should keep in mind places in the show if they want to learn more about our history and at the same time enjoy their time. If you haven't visited these historical sites, then it's high time for you to do so, whether for leisure or for your wedding prep; perfect for those who want to have a Filipiniana-inspired wedding!