Makati is one of the most exciting towns in the Philippines, which is not a secret. Every corner has everything you'll ever need. It is known for its many impressive buildings, expensive shopping malls, lively entertainment centers, and even large urban parks where families and friends can spend time together any day.
Also Read: 10 Best Reasons to Retire in Pasay
Makati is known for its well-known attractions and busy business areas, but it also has a number of prestigious neighborhoods where people who like the fast pace of city life are happy to live. Here are the best reason why you should retire in Makati!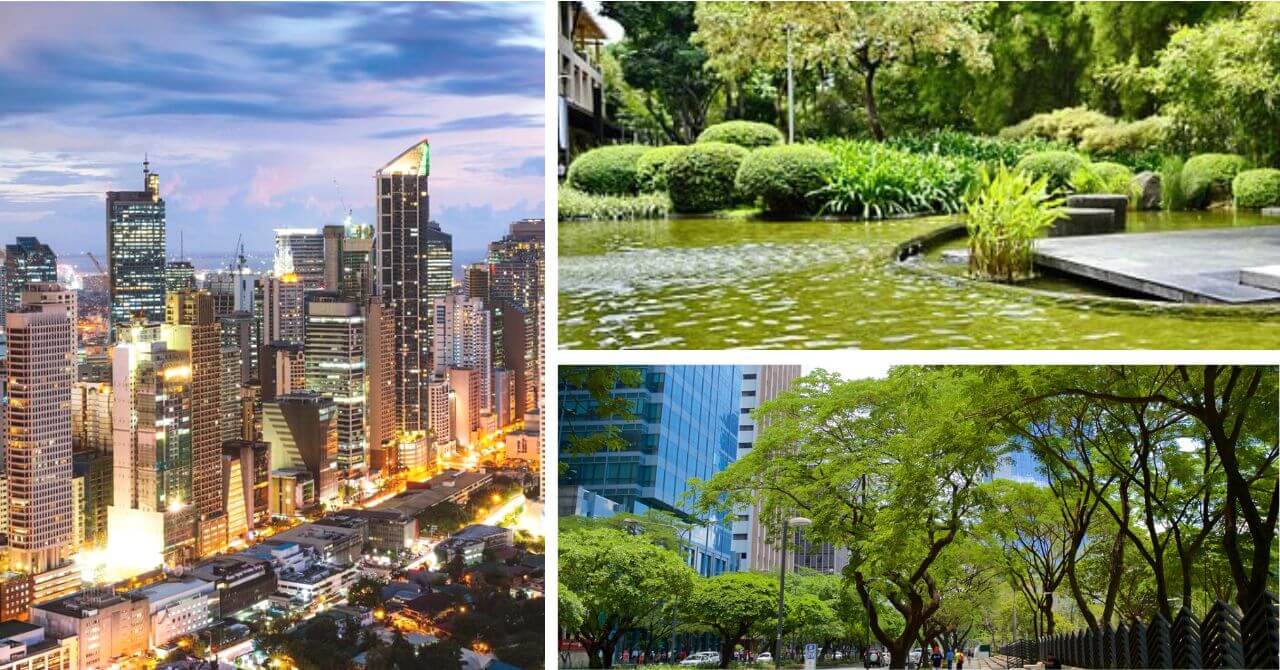 1. Makati is famous for a reason
Makati is known as the financial center of the Philippines. This makes it a great place to live for people who work in the finance and business fields. Makati is also near important roads like EDSA and SLEX, which makes it easy to get to other parts of Metro Manila. Nevertheless, city life can still be intriguing and convenient for retirees who want to be near everything.
2. Shopping and eating on a world-class level
Makati has some of the best places to shop and eat in the world, like Ayala Center and Greenbelt Mall. These shops have a lot of places to shop and eat, from high-end names to cheap restaurants and cafes. To those who loves shopping and want to spend their time shopping and enjoying themselves then Makati sounds like a good place to live in.
3. Vibrant nightlife
Makati is known for its lively nighttime. Who said retirees can't have fun? There are many bars, clubs, and restaurants that stay open late. Makati has something for everyone, whether you want to have a quiet drink or dance all night.
3. Lots of cultural and arts centres
Some of the artistic places in Makati are the Ayala Museum and the Yuchengco Museum. The history and culture of the Philippines are on display in these museums, making them a great place to learn more about the country's rich past.
There are many art shows and events in the Makati area. It is known for putting on shows with some of the best painters, photographers, sculptors, and up-and-coming artists in the country. If you like art, you might want to stop by the Ayala Triangle on Paseo Drive. This area often has free art shows that anyone can see.
4. Security and safety
Makati is thought to be one of the best towns in the Philippines because there isn't much crime there and there are a lot of police officers. Because of this, it is a great place for families and workers who value safety and security to live. People want to live in Makati CBD because the government is stable and the city is generally safe. Makati has always been named the richest city in the Philippines when it comes to local government. This means that the city can use its wealth to take care of its people. If you plan to live in Makati and retire then its the best place to have security.
Makati is also thought to be one of the best places to live because it has strict driving rules, which, by the way, teach its people to be disciplined. Even though Makati's streets are busy, you don't have to keep looking over your shoulder because your safety is guaranteed. Makati also has the first emergency center in the Philippines, the best fire department in the country, and the most modern police offices.
5. Bustling markets with one-of-a-kind goods
The markets in Legazpi and Salcedo are the only ones in the Philippines that are clean and quiet. There are many different kinds of furniture, goods, and street food at these Sunday markets in Makati. People hang out in these areas to rest, walk their pets, work out, meet, and do other things.
The Legazpi Sunday Market is in a private area between Legazpi and Rufino streets. It has beautiful views of greenery and is a place where people can talk or work out. On the other hand, people can get handmade goods, fresh meat, and veggies in Salcedo.
6. Excellent places to get health care
Makati has a number of hospitals and medical facilities that are among the best in the world, such as Makati Medical Center and St. Luke's Medical Center. These hospitals have excellent medical services and equipment, which makes it a great place to live for people and families who put health first. Retirees need to have the finest healthcare available, In Makati it seems like a convenient city to live in.
7. Green spaces
Even though Makati is a busy city center, it has a number of parks and green areas, such as Ayala Triangle Gardens and Legazpi Active Park. These parks give people a much-needed break from the busy city life. This makes it a great place to live for people who want to live a healthy, active life. Green spaces are a must for those who want to retire with tranquility, in Makati you can have the best of city life and have greenery.
8. Makati CBD has high-quality condos
There is no question why real estate companies choose to put their projects in the best business area in the country. After all, location is the most important factor in real estate because it affects a property's market value and is often the first thing buyers think about.
In the Makati Central Business District (CBD), you can choose from the best apartment projects to buy and use yourself or rent out. Megaworld Corporation, a leading real estate business that has built a lot of well-known home projects all over Metro Manila, is one of these developments that keeps growing. At the moment, they are adding more residential buildings to their projects in Makati CBD. These towers offer the best in city life.
Paseo Heights and Three Central are two of their current projects that will be finished in the next two years. Each of these high-quality homes has its own special features that will give you the high-end city life you were promised. Don't worry, there's also prime subdivisions in Makati that you can live in like San Lorenzo Village and more.
9. Hotels with five stars
If you like to retire in style and is a big fan of staycations then there are a lot of five-star hotels in Makati where people can stay. There's the beautiful Manila Peninsula at the corner of Ayala and Makati Avenues, the New World Makati on Esperanza Street in Ayala Center, and the Raffles Hotel right on Makati Avenue. From fancy eating to room service to spa treatments, guests are spoiled with services and amenities that can't be found anywhere else.
10. Gorgeous Underpass
Whether you like to walk, ride a bike, or use a scooter when you retire? Think of yourself as lucky because the paths in Makati are wide and easy to use. People there pay a lot of attention to road rules, so it's not a dangerous place for cars or pedestrians. Its also beneficial for retirees who wants to stay fit since they have a place to go.
To top it all off, underpasses in Makati show how the city wants to put Filipino modern artists in the spotlight. If you walk by any of these tunnels, you'll notice the colorful art installations and paintings around the area. The colorful and artistic beauty around these areas makes them great places to walk.