There are a lot of famous cities in the Philippines, like Baguio, Cebu, and Davao, but nothing compares to Taguig's greatness.
Also Read: 10 Best Reasons to Retire in Pasay
The City of Taguig is a first-class, highly developed city in the southeast of Metro Manila. It used to be a successful fishing town, but now it is a major center for business, industry, and living. It is known as one of the best towns in the Metro. Here are some of the best reasons to retire in this city.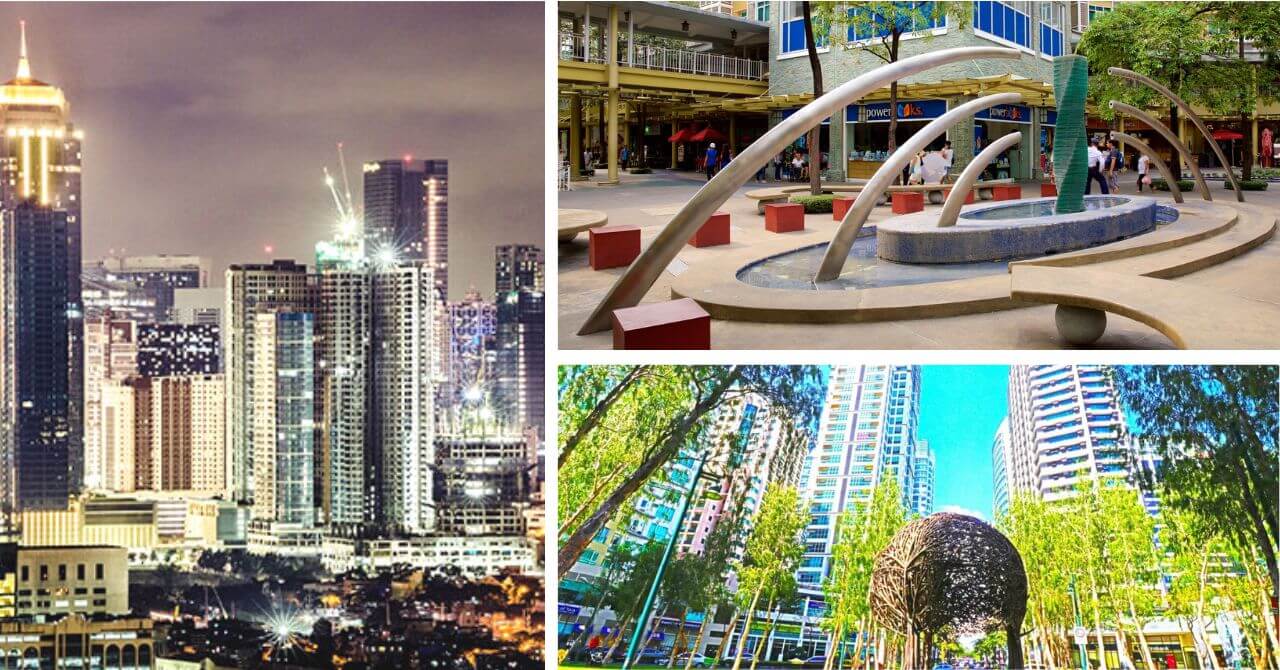 1. Business Centers Nearby
The business districts of Bonifacio Global City and Makati Central Business District are close to Taguig City. Because of this, it's a great place to live for workers who want to be close to their jobs. If you plan to live as a retiree in Taguig, no worries since it will be easier for you to travel to business centers or even work part-time if you're bored.
Taguig is a place with a lot of potential. It used to be called a small fishing town. Now, it is home to hotels, high-rise apartments, and buildings for well-known companies from around the world and around the corner. With this, both people who live in and people who don't live in Taguig will have access to thousands of job possibilities. This means that there will be more business and work for everyone.
2. Modern buildings and services
Taguig City is a modern city with great roads, hospitals, schools, and shopping malls, as well as other services and comforts. The city is also home to a number of residential and business areas with modern features and services.
Even though a lot of people want to move to the city for work or business, it can be hard to be working all the time. The good news is that you can also have fun in Taguig City. The city is not only a growing economic center, but also has a lot of places to have fun.
Museums like the HappyWorld Museum Miracle Art and the Mind Museum are not like other museums that might seem boring because they have engaging exhibits and displays that will bring out your inner kid and your wonder. In addition to museums, Taguig has parks like Burgos Circle and Serendra, where you can take long walks, eat at restaurants with outdoor seating, and hang out at other places in the area.
You can also find high-end buying halls where you can relax and satisfy your inner shopaholic, like the Venice Grand Canal Mall, SM Aura, Vista Mall Taguig, and more in BGC. In Taguig, you can also find hotels for a break, like the Shangri-La Hotel and the Grand Hyatt Manila. And as if these places to relax couldn't get any better, they can be posted on Instagram. So that you can take pictures wherever you go.
3. Rich in culture and history
The Fort Bonifacio Army Museum and the Heritage Park are two cultural and historical places in Taguig City. These places show some of the city's past and customs. Taguig has helped the arts in the city for a long time. Artists think of it as a safe place to live because of this. Filipino tradition, culture, and history are shown and promoted at art fairs like ManilArt through different kinds of visual art made by both local and foreign artists.
Aside from art galleries and art shows, the area also has street art and wall paintings, which add color to the city and liven up otherwise boring walls, drawing the attention of both locals and tourists. It can be hard to walk away from these works of art without taking a few photos. They deserve your attention.
In the same way, Taguig has well-kept ancient sites that make the city even more special. Here you can see the Parola, a lighthouse that is hundreds of years old, and the Dambanang Kawayan, a Roman Catholic Parish Church that is also hundreds of years old and saw terrible things happen during the "sona" in 1944.
4. Lots of recreational activities and food scene
There are many things to do for fun in Taguig City, such as parks, beaches, and sports facilities. In these parks, people can do things like jog, bike, play basketball, and play tennis. Taguig City is ready to give you the best treat you've ever had. From tasty starters to meals inspired by other cultures to sweet desserts, the area is full of places to eat. Whether you're on a date or just want something to eat, everything is just a few steps away.
You can also find the best clubs, bars, and pubs in Taguig City. When you're ready for another night out, the busy party scene will have what you're looking for. In Taguig City, there are many restaurants, shops, and bars that serve a wide range of foods. The city is known for both its local specialties and its food from around the world. Whether you're craving for food or for something fun to do when you retire, then Taguig will provide you with some!
5. Efficient transportation system
What makes a city more than just a big center for business and fun? Probably a good way to get around that's easy to use! Near Taguig City are important places like hospitals like St. Luke's Medical Center, five-star hotels, high-end shopping malls, and food stores or shops. Even better, the Ninoy Aquino International Airport (NAIA) is only a few minutes away.
Taguig is also connected to C-5, C-6, the South Luzon Expressway, the BGC-Ortigas Link Bridge, and the Southeast Metro Manila Expressway, all of which are major roads. These roads are good if you hate getting stuck in traffic, missing planes, and of course, being late to work. The BGC bus can also be found in Taguig. It's not that hard to move around in Taguig.
6. Security and safety
With a low crime rate, Taguig City is mostly safe and secure. The local government has set up a number of programs and efforts to keep its people safe and secure. To make sure it's clean, set a good example, and work together. As it becomes clearer, Taguig is proving to be one of the best places to live in Metro Manila, no doubt compared to any other cities. Its fast-growing community shows how successful this city has been.
Two things that attract people to secure a spot in Makati CBD are Makati's government stability and its overall safety. When it comes to its local governance, Makati has been constantly awarded as the richest city in the Philippines, allowing its local government to distribute its resources to care for its residents' welfare.
With the strict traffic rules the city implements (which by the way, quite effectively instils discipline in its citizens), Makati is also deemed as one of the safest places to live in. Even with its busy streets, you do not have to constantly look over your shoulder since your safety in Makati is assured.
In addition, Makati has the Philippines' pioneering emergency facility, the best fire department in the country, and a state-of-the-art police headquarters to boot.
7. Condos of the highest quality
Condo developers like Megaworld Manila have built buildings all over Taguig City to meet the wants of homebuyers. There are many choices for those who plan to retire in Taguig when it comes to condominiums investments or if you want to live in a subdivision, there are plenty of subdivisions you can see in the city.
The Uptown Ritz Residence is a good choice if you want world-class amenities in your apartment building. Do you care most about your privacy? You can find St. Moritz Private Estate at the McKinley West. Maybe you want to be close to shops you need. A high-end mall is right in front of One Uptown Residence.
There are also many different types of units, with as many as four beds. You can find the best home for you in Taguig City, no matter what kind of home you need. It's not too hard to find a place to live. There are always options that fit your needs and money.