Do you yearn for the silence of the countryside and the sound of waves lapping at the shore? If that's the case, read on for some reasons why Davao City is an excellent choice for retirees. Davao, situated in Mindanao, is the Philippines's most populous metropolis. It has a lot going for it, culturally, environmentally, and economically, making it one of the most livable cities in America.
Also Read: 7 Best Reasons to Retire in Palawan
Davao's many buildings, retail centers, and eateries make it feel a lot like Metro Manila. One of the reasons it's a desirable area to live in is that it has lovely natural parks and islands within a short distance from the city center, where you can get away from the hustle and bustle and enjoy some peace and quiet.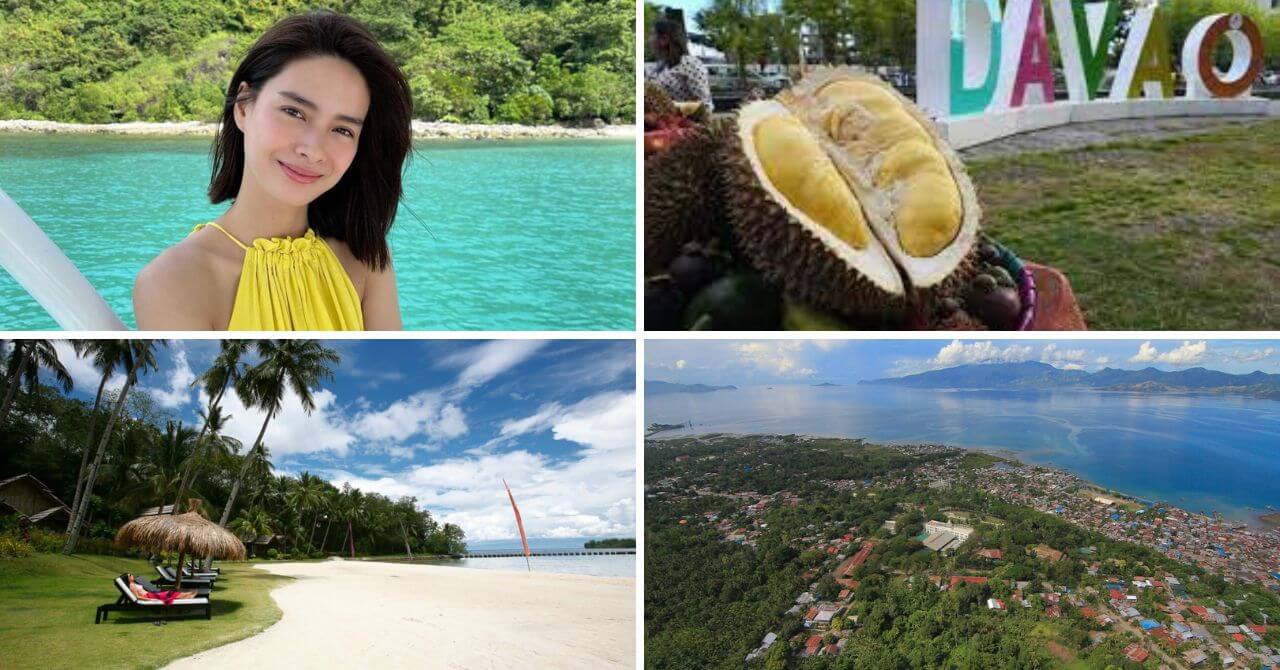 1. Davao City is secure
Many people consider Davao City to be the Philippines' most secure metropolis. In fact, SunStar stated a few years ago that it had been ranked as the country's second-most livable city. The city's aggressive safety measures and low crime rate are largely responsible for this.
As an illustration of its progress, the city was recently ranked as the Philippines' fourth most competitive among all highly urbanized cities by the Department of Trade and Industry (DTI), the same position it had in 2021.
Today, most households place an emphasis on child safety above everything else. They choose a place where their children may safely play outside. Davao City is considered to be one of the Philippines' safest, making it a great option for families looking to relocate. Davao is a safe city for retirees to settle down with their family.
Crime has dropped to record lows because to the government's and citizens' steadfast commitment to upholding the law. In reality, taking a stroll around the downtown area at night is very safe, as there are police cars stationed on every street. Consequently, the crime index of Davao City fell from 13 in 2016 to 1.9 in 2021.
2. Lush sceneries and an abundance of nature
Gorgeous natural features abound in and around Davao City. There is a wide variety of stunning natural features, from powdery white beaches to towering mountain peaks. And because it's a sizable metropolis, you won't ever feel cut off from the rest of the world.
Three of the best beaches in the Davao area are:
Kaputian Beach

Starfish Island

Dahican Beach
Davao City has maintained its rich biodiversity in spite of its rapid development. One of the world's most unique birds, the Philippine Eagle, makes its home there. Eden Nature Park & Resort is a man-made nature park that is one of the city's most popular attractions. It spans 80 hectares and has expansive gardens filled with organic vegetables, tropical flora, pine trees, and a wide variety of other plants. Exciting attractions like the zip line, cable cycling, and Sky Wing keep visitors coming back for more. Moreover, Mt. Apo, the highest peak in the Philippines, is located near Davao. Samal Island, with its pristine shores and luxurious hotels, is only a 10-minute boat ride away.
3. You're right in the middle of Mindanao's commercial scene
If you're still debating whether or not Davao would make a good retirement home, the city's accessibility and ease of access should be high on your list of considerations. Since Davao City is a 1st class highly urbanized city in the Davao Region and at the center of Metro Davao, it is surrounded by numerous hospitals and healthcare facilities, such as the Davao Doctors Hospital, San Pedro Hospital, Brokenshire Integrated Health Ministries, UM Multitest Medical Diagnostic Center, Anda Riverview Medical Center, Davao Adventist Hospital, Metro Davao Medical and Research Center, and many more.
With regards to educational opportunities, Sunstar reports that in 2018, the city had a total of 667 private and public lower-level education (kindergartens, elementary schools, junior high schools, and high schools, including madaris and Special Education or Sped, up seven from 660 in 2017), and that nearly 40 colleges and universities are located within the city proper.
Metro Davao, of which Davao City is the hub, is the Philippines' third-most populated urban region. A total of 2.5 million people called it home as of 2015, putting it third after Metro Manila (12.8 million) and Metro Cebu (2.8 million). The city is the economic nerve center for the whole Mindanao island. Phoenix Petroleum, Coca-Cola Bottlers, Philippines, Pepsi-Cola Products, Philippines, Interbev Phil, Inc., and RC Cola Philippines are just a few of the multinational corporations headquartered in the Philippines. Davao has also attracted food processing firms, factories that export fruit, and companies that specialize in industrial building.
4. There's delicious cuisine to try in Davao
Davao City, undoubtedly has some of the greatest cuisine in the country. Availability of seafood is consistent throughout the year. Every restaurant, cafe, and canteen in Davao City serves tuna, despite the seafood being quite expensive in Metro Manila. Sugba, often known as grilled food, is a favorite among both residents and visitors. A plethora of crabs and shrimp is also available. To pay honor to the pomelo, mangosteen, marang, and durian that were originally grown in Davao City is only fitting. It would be cheaper if you bought them in volume.
5. Affordable cost of living
Davao City has a lower cost of living than most other major cities in the Philippines. A supper for two at a neighborhood restaurant, for instance, costs just approximately PHP 500 (about USD 9). And if you're in the mood for a little of opulence, you can locate 5-star hotels and restaurants that won't put a dent in your wallet.
This is ideal for OFWs who are on a budget, especially with their savings or retirement funds. At USD $598 (or PHP 32,642.73), Davao City is one of the top 20 percent least costly places in the country to live in, according to Livingcost.org.
Consequently, Davao City should be at the top of your list if you are seeking for an inexpensive, livable, and secure place to call home. It's easy to see why this city is considered one of the best places to live in the Philippines; it has some of the country's best beaches, easy access to the great outdoors, and a vibrant cultural scene.