You should consider Palawan, which has gained international renown, among your top choices. If you've been putting away money for retirement, you should really think about retiring to Palawan. Tourists visit Puerto Princesa, Palawan for a variety of reasons. Some want to get away from their daily lives or a demanding job for a bit. Puerto Princesa, Palawan, might provide retirees with paradise and new experiences for the rest of their lives.
Also Read: 7 Best Reasons to Retire in Siargao
Most importantly, Puerto Princesa may be found in the western part of the Philippines. It's a port town in the island province of Palawan. Its beaches and other natural attractions are famous the world over. Moreover, living in a specific city or region is not without its benefits and drawbacks. Why not retire in Palawan if you've been saved for a while? Some visitors come to Palawan in search of solace from the stresses of everyday life, while others come to do some soul-searching and plan for their futures. If you're a retiree, moving to Palawan might be the start of a lifetime of fun and relaxation.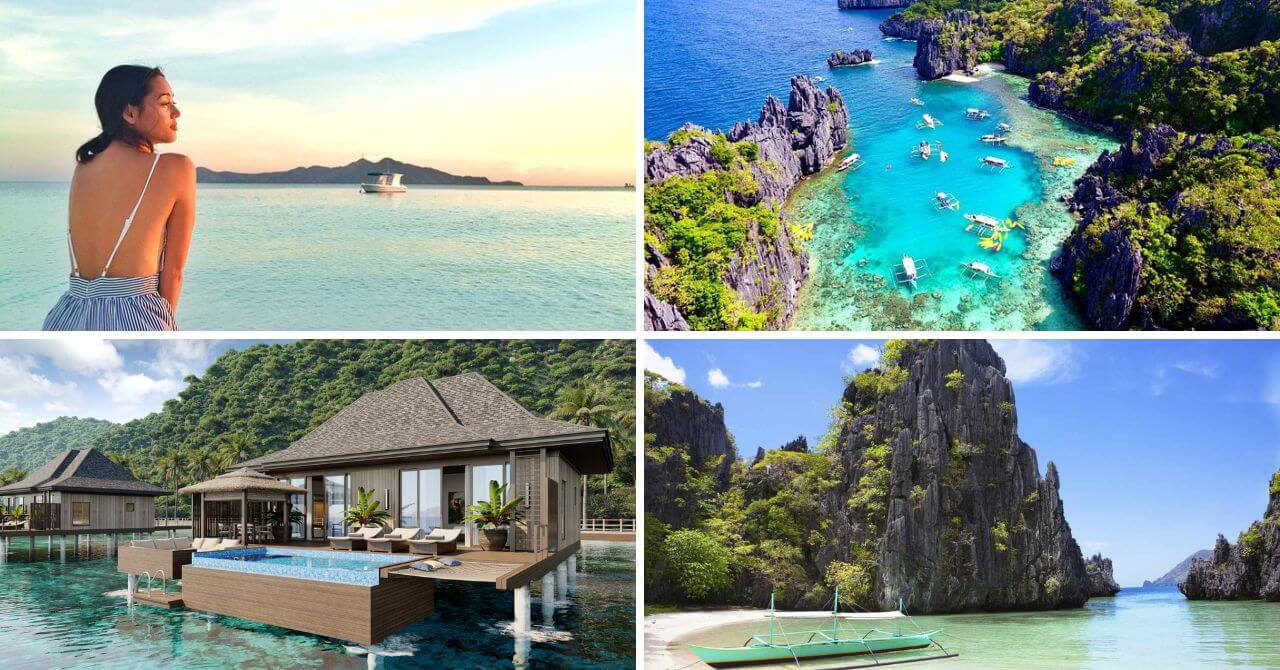 1. Lovely weather and magnificent views
Considered to be one of the Philippines' cleanest and greenest cities, Puerto Princesa has gained international renown. People who reside there generally behave themselves. They don't carelessly throw things away. Cleanup efforts in the neighborhood are aided by street sweepers as well. It's possible locals will have access to clean air and fish because to the area's extensive rainforests and thriving marine ecosystems.
Do you think it's possible to see yourself waking up to a view of misty mountains, spending the afternoon strolling along the beach where your feet sink into soft, white sand, and breathing in the clean, crisp air that comes from the proximity of the mountains and the sea? In retirement, you may relax and enjoy the results of your labor without ever having to work again.
People in the area also like visiting hiking trails and waterfalls for the health benefits they provide. The healing and rejuvenating powers of nature are invaluable to human health. Living in Palawan will be full of discoveries and adventures since the island has so much to offer.
Palawan's tropical climate is another major selling point. Likewise, its remote position means that typhoons seldom make landfall there. Since there are no volcanoes, fault lines, or deep trenches in the region, it is the most secure location in the Philippines.
2. Palawan is accessible to live in
There is no difficulty in visiting Palawan. You may take a boat or a plane to Palawan from Manila. A flight, however, is the favored method of travel. From Manila, the trip to Palawan takes no more than an hour and a half. Additionally, the province is home to four airports: the Puerto Princesa International Airport, the El Nido Airport, the Cesar Lim Rodriguez (CLR) Airport in Taytay, and the Francisco B. Reyes Airport in Coron. More flights will be possible with the completion of a new airport in San Vicente. Each one is a starting point from which you may reach the rest of the major attractions in Palawan.
3. An equal mix of rural and urban settings
The natural beauty of Palawan is wonderfully complemented by the modern comforts of its major centers. Simple public transit is available in the form of multicabs and tricycles. The route away from Puerto Princesa International Airport also has a number of businesses and shops.
4. Friendly locals
Though Filipinos as a whole are famed for their warm welcome, the inhabitants of Palawan really step it up a notch. Even if they don't recognize you, the locals will gladly answer any questions you may have. They could even give you their recommendations for where to get the tastiest food, see the most interesting sights, and stock up on necessities like toilet paper. When you move about the island of Palawan, you'll never be far from a group of people who will make you feel welcome and its perfect for retirees not to feel lonely.
5. Palawan is secure
If you're looking for a place with a low crime rate, you'll be happy to know that Palawan is a wonderful option. There are seldom any pickpockets or robbers about to disrupt your peaceful nighttime stroll. A curfew is another tool for keeping the locals safe. Maintaining a secure environment is crucial. Due to its minimal danger of earthquakes and typhoons, Palawan is considered the third safest city in the Philippines. People will want to move here if they know these facts.
6. Low cost of living
Essentials like food can be purchased at wholesale costs, making Palawan an affordable place to live. Palawan has surprisingly low living costs. Squids cost P50/kilo and tuna P100/kilo when they are in season. It's cheap to get medical care and keep the lights on.
Both the new market and the public market in Puerto Princesa provide plentiful supplies of locally caught seafood and seasonal fruits and vegetables. It's a plus that both locations are so near to the water. Indeed, the distance between the Public Market and the Puerto Princesa Baywalk Pier is just 200 meters. After you retire, you'll have easy access to all the ingredients you need for your culinary experiments.
Things in Palawan are surprisingly cheap. You may save money by purchasing in bulk and taking advantage of sales and discounts. There's more to living in Palawan than just access to low-priced, high-quality food and other basics. An affordable oceanfront apartment is also available. Even if prices are lower, the standard of the goods and services provided will not suffer. Living on a tropical island in retirement doesn't have to mean going bankrupt.
7. Plenty of entertainment in store
People always want to have fun, but they also occasionally need peace and quiet and you can have the best of both worlds as a retiree.  The advantages of each are brought together in this. Puerto Princesa has a variety of nightlife options, including shopping malls and pubs. Two of the best places to go shopping in the Philippines are SM City Puerto Princesa and Robinsons Place Palawan. Puerto Princesa's widespread renown can be attributed to the city's many stunning attractions. Visitors are always pleased with their experiences on the islands because of the breathtaking scenery. An additional perk is that they offer art-related programming for curious individuals. Notable among these is the tourist-centric nightlife of Puerto Princesa.