Bicol is a beautiful and culturally significant part of the Philippines, and it is also home to the majestic Mayon Volcano. Albay, Camarines Sur, Camarines Norte, Sorsogon, Catanduanes, and Masbate are the six provinces that make up Bicol, and many Filipinos visit and settle in the region because of its convenience. There are a number of ways to reach this destination from different islands in the Philippines: by land or air from Luzon, or by boat or aircraft from Visayas or Mindanao.
Also Read: 10 Best Reasons to Retire in Subic
The best part is that there are a plethora of exciting activities waiting to be explored in Bicol. Bicol is a wonderful area to retire since it offers so many opportunities for adventure and relaxation, from caving and mountain climbing to unwinding. You'll find the ideal retirement conditions in Bicol!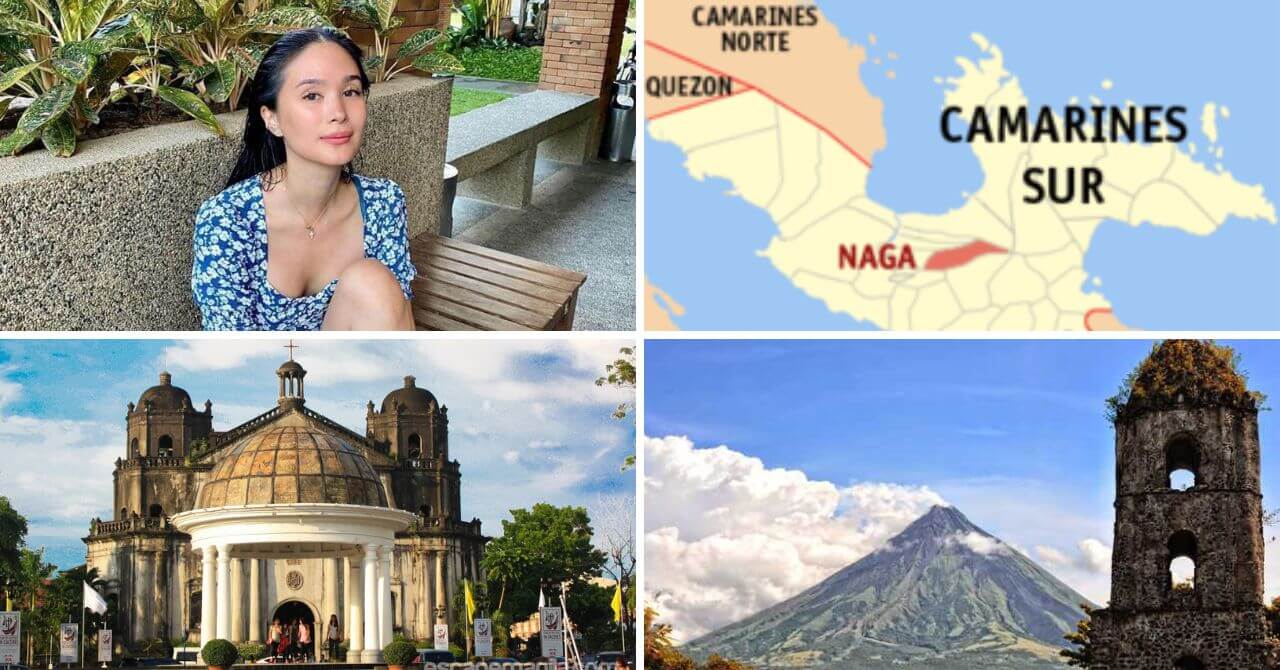 1. Great atmosphere and perfect for surfing lovers
Lifestyle in Bicol is the epitome of island living, with year-round temperatures averaging between 27 and 30 degrees Celsius.
Catanduanes and Daet have long been celebrated by surfers all over the world. Catanduanes Island is home to several stunning natural features, including waterfalls and lagoons. Residents and visitors alike go to Donsol, Sorsogon, and the islands around Caramoan to go island hopping, snorkeling, and whale shark watching.
The Mayon Volcano in Albay is an integral part of Albayan culture and has come to symbolize the Bicol region and its people. There are several active volcanoes in the Bicol Volcanic Arc, and this is one of them. Likewise, there is a diverse selection of crater lakes and hot springs.
2. Calm and peaceful vibe
Envision this: it's early in the day, and the crowing of roosters has woken you up. Then, while you enjoy your coffee, you glance out the window and see Mayon's splendor welcoming you to the day. Alternatively, you may be waking up on a remote island to the sound of birdsong. Maybe this would be enough to entice people to leave the city. Heart Evangelista is one of the celebrities who adore the beauty and atmosphere of Bicol especially in Sorsogon.
3. There is no shortage of picturesque places to visit
Bicol is a paradise for individuals in search of leisure as well as retirees and those seeking new challenges. Bicol is an incredible place to visit for a variety of reasons, including the stunning Mayon Volcano and the beautiful, unspoiled beaches. We've compiled a list of some of Bicol's most stunning attractions in the hopes of making your time there more enjoyable.
4. Access to other sections of Luzon is being improved by new road construction
Ten or twelve hours on the road may be a nightmare if you're trying to get to Bicol. Considering this fact alone, you could reject the thought of relocating to Bicol. There's no avoiding the fact that getting to Bicol from wherever you are might take a significant chunk out of your day.
With its current project, the Luzon Spine Expressway Network, the Department of Public Works and Highways (DPWH) wants to alter this (LSEN). The goal of this endeavor is to cut down the 9-hour journey time between Ilocos and Bicol. That's a big time savings compared to the typical twenty-hour journey. Retirees don't have to worry about traveling for hours if they come from Bicol.
5. Experience delicious Bicolano cuisine
Spiciness is, of course, a hallmark of Bicol cuisine. Much of the land here is taken up by Mexican-influenced chili pepper crops. Local delicacies like Bicol Express and Laing, as well as other regional favorites, are always available.
Participate in a Bicolano feast with your retiree pals and savor the deliciousness of foods like Laing, Bicol Express, and Pinangat. Delicious Bicolano cuisine may be found at any number of eateries. The first Colonial Grill is one of these restaurants, and it is where you can get your hands on some of the delicious Sili Ice Cream. The popularity of the Sili Ice Cream might be attributed to the popularity of the many Bicolano recipes that use sili or chili and, as a result, can be rather fiery.
6. An economy that is growing rapidly in the Philippines
In 2018, Bicol's economy was deemed the nation's fastest-growing among the country's 17 regions. Growth was also aided by government-funded initiatives to improve education, the mining industry in Bicol, and new public facilities. It was number one again the following year. Despite COVID-19's impact, Bicol's economic performance in 2020 was still good enough to place it in the top ten.
The agriculture, fishing, and native crops of the Bicol area are vital to the region's economy. Some examples include coconuts, abaca, and coffee. In addition, local markets as far as Metro Manila have access to the catch of the day from one of around a dozen large fishing areas. Additionally, the development of related industries such as construction, warehousing, and transportation has contributed to its continued success.
Bicol is in an excellent position to regain some of its former stature when the economy recovers and the area as a whole recovers from the economic losses it suffered.
7. Gaining access to a high-quality education is possible
In Bicol, the best educational institutions can be found, making it possible for retirees to continue their education or take advantage of short course opportunities. The city of Metro Manila is home to a number of prestigious educational institutions that are widely respected not just in the Philippines but internationally as well. In pursuit of a brighter future, many people from outlying regions of the Philippines go to the capital city of Manila in search of higher education.
Bicol, however, is home to its share of excellent educational institutions. And even though the names of these schools are the same as those in the metro area, they are far more affordable. Retirees who plan to study short courses or pursue education while they are retired can study in the finest schools in Bicol.
8. Numerous festivals and cultural celebrations
The fact that Bicol is not in the heart of the country's bustling urban centers does not make it any less exciting. In fact, foreign visitors from all over the world flock to Bicol to experience some of the Philippines' most vibrant and entertaining celebrations. So, if you're looking for a retirement place with plenty of fun activities, Bicol is the place to go.