When you hear the word "Subic," what is the first thing that springs to mind? Of course, that's quite subjective. The Zoobic Safari is a well-known attraction in the neighborhood, and its name may ring a bell with local children.
The location was once the site of an American naval facility and is now designated as a free trade zone. Learn the many reasons why Subic Zambales has long been a favorite retirement spot for overseas Filipino workers.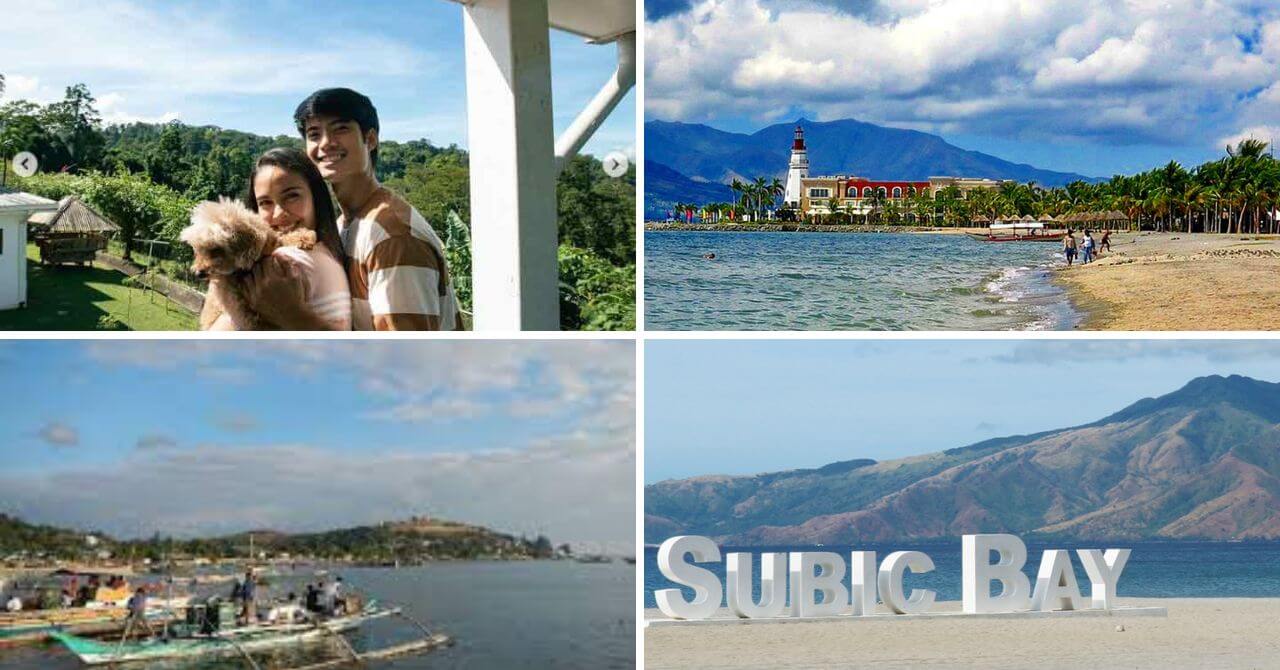 1. Subic is a constituent of a free trade zone
Subic, Zambales has its own hidden weapon if you wish to buy property and are seeking for a region with economic stability. Part of the city is governed by the Subic Bay Metropolitan Authority because it is inside the freeport zone. Subic town and the city of Olongapo are two of the seven municipalities that share in the benefits of the special economic zone. Therefore you can buy goods at a great price with its strategic location, there are numerous grocery stores in Subic to explore.
2. Subic is accessible
One of Subic's selling points is how easy it is to get to. It's convenient that there are several transportation options, including boat, plane, and bus, to get you to this location. One of the main reasons why Subic Bay is the center of commerce and industry between the Philippines and other nations is because of its strategic location. The traffic laws in Subic are also well-known. In this scenario, everyone follows the rules of the road, which leads to traffic that flows smoothly and is enjoyed by everybody.
3. Subic Zambales is a famous and well-established destination 
Subic Bay in Zambales has long been a favorite weekend retreat for city dwellers in need of a change of scenery from the hustle and bustle of city life, long before Siargao and La Union became renowned beach destinations. You can have a great retirement in the peaceful bays of Siargao and head over to Manila if you need to in as little as two or three hours. Thanks to the Department of Public Works and Highway ( DPWH), getting to Zambales is easier than ever.
The DPWH has completed a number of road construction projects that have made it easier to get to Zambales. Subic is a seaside municipality, although it is well connected to the rest of Zambales by a network of main roadways. The National Highway and the Govic Highway are two among them.
4. Subic, Zambales, is home to a plethora of exciting and fun recreational opportunities
Ecotourism is encouraged in Subic Zambales. You may take advantage of options like jungle survival trips and guided treks. It is home to adventure parks, sailing destinations, extreme water sports, and scuba diving sites, all of which are perfect for thrill-seekers. If you like to shop in a climate-controlled environment, you may find excellent bargains in a number of outlet malls and duty-free locations.
 5. Relax on Subic's beautiful beaches
Subic locals know that most of the city's beaches are only accessible through paid membership at exclusive hotels. Your accommodations have your own private beach. However, it is always a plus when we have a local point of contact wherever we go. In addition, why not take advantage of the free public beaches in the area? We were somewhat aback to learn that Subic's public beaches cost money to enter. 
You may spend the day in much greater comfort if you pay to rent your own cabin, especially if you plan to bring along a suitcase or two. Subic's beaches were peaceful and relaxing, without any annoying crowds. It's ideal for swimming because the water is quiet and warm. It's ideal for retirees because it's so convenient to get by jeepney or cab (about 10 to 15 minutes).
6. Olongapo Public Market is accessible
If you find yourself in Subic, a trip to the nearby town of Olongapo is a must. If you are in need of any supplies, including food, we suggest making a trip to the Olongapo Public Market. Fancy restaurants and delicious local produce. Additionally, costs are surprisingly low or affordable.
The jeepney makes it easy for retirees to travel to the market for some new fruit and vegetables. Subic is home to thousands of jeepneys, the Filipino public transit of choice.
7. Have a wonderful staycation in Subic
You may have a fantastic time while staying in the lap of luxury at the Lighthouse Marina Resort. Subic is a great destination to go a romantic vacation with your significant other. There is an abundance of hotels and resorts in the city; pick the one that best suits your tastes and needs.
8. Have fun in Pier One
For the best retirement celebration, you can't miss Pier One in Subic. Having other tourists around will help you blend in more with the locals. A meal and some drinks are on the table. Later on, there will be live music for you to dance to or just listen to. The Filipino culture is highly musical, therefore there is usually a band to sing along with at night. You won't find a better spot in all of Subic to kick back with a cold one.
9. The food in Subic is excellent
When in Subic, it's imperative that you try the local cuisine. Zambales is a major mango-producing region, did you know that? Mango drinks and smoothies are really popular among us. A couple of these mango or fruit juices, fresh and tasty as they are, are something you may enjoy every day. Kare Kare, a local specialty, was also available for your tasting pleasure in Subic.
10. Subic is home to Filipino celebrities
Angelica Panganiban is one of the Filipino celebrities who have settled in Subic. Its one of the best place for retirees to spend more time with their families, and relax. The 2013 Miss World, Megan Young, felt more at home in Subic with her husband, Mikael Daez in her hometown. She was particularly looking forward to the home-cooked meals prepared by her sister Lauren and their mother.