Pampanga is known for its food, but it is also known for its theme and entertainment parks, such as Aqua Planet, Zoocobia Fun Zoo, and SandBox. The Clark Museum, Nayong Pilipino, and the Museo Ning Angeles are also great places for history fans to visit.
Also Read: 12 Best Reasons to Retire in Marikina
People know that the Philippines has the most extended Christmas break in the world, starting in September and continuing until January. During the Giant Lantern Festival, people worldwide come to Pampanga to see the best and largest parol (Christmas lamps). Aside from wanting a satisfying food adventure there, here are the best reasons to retire in Pampanga.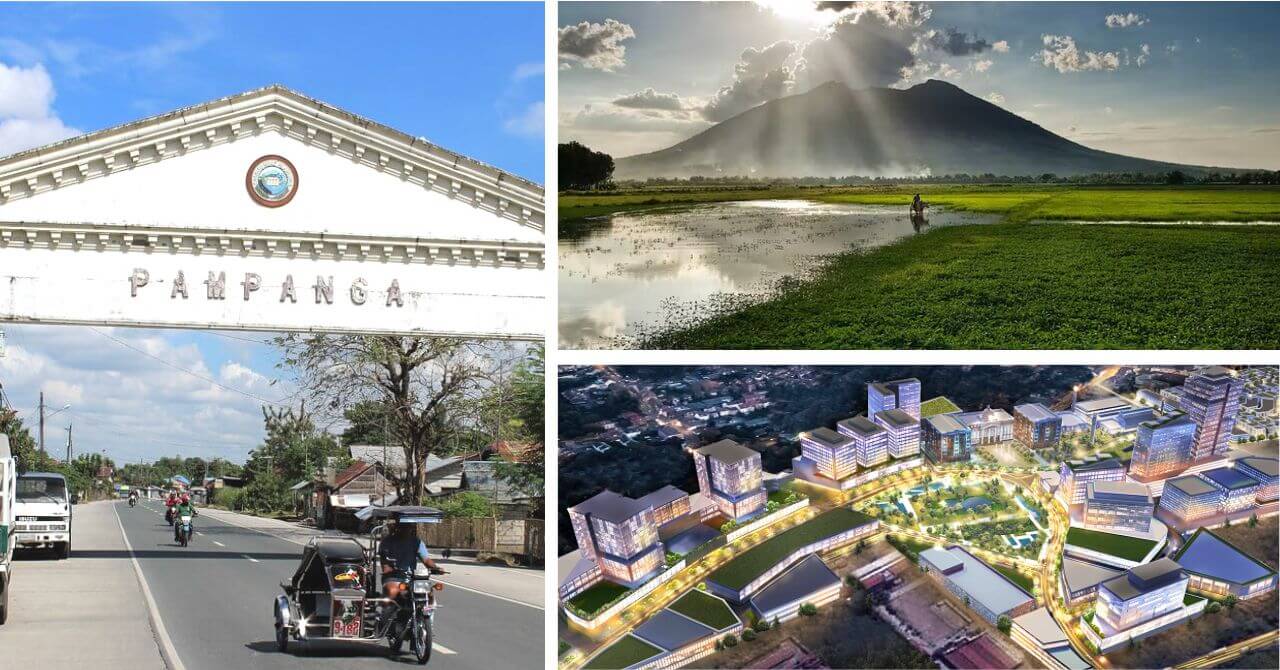 1. Extensive history and cultural richness
Pampanga City is home to a diverse range of historic structures and cultural institutions, including museums and festivals that pay homage to the province's long and illustrious past. The San Agustin Church, the Museo ning Angeles, and the Giant Lantern Festival are three of the most visited sites in the area.
Regardless of the month in which you plan to visit Pampanga, there is a good chance that the city will be hosting at least one festival at that time. This is one of the city's many appealing features. It is to be expected that the residents of this city, which is known for its vivid colors and deep-rooted sense of culture, would adhere to some form of organized religion. In point of fact, the majority of Kapampangans are renowned for their fervent devotion and ancient methods of carrying out daily life.
Because of this, students are exposed to a plethora of specialized festivals, each of which is intended to draw attention to a distinct quality or facet of the city or to celebrate a particular religious occasion. In this regard, you can anticipate that the celebrations will begin even before the start of the new year.
You may anticipate a wide variety of celebrations throughout the province, including a feast for patron saints, the commemoration of historical events, gastronomic festivals, and contemporary gatherings, to name just a few. If, on the other hand, you are interested in going to a cultural event, you might find that visiting the Ligligan Parul (also known as the Big Lantern Festival), the Sisig Festival, the Cutud Crucifixions, or anything similar will be more to your liking.
2. Thriving economic condition
The economy of Pampanga City is growing, and it is home to a wide variety of businesses, including those related to agriculture, industry, and tourism. In comparison to the prices of living in other major regions in the Philippines, the cost of living in this city is quite affordable, and there are several employment options accessible.
Pampanga City is home to a number of highly regarded educational institutions, such as Holy Angel University and the University of the Philippines Diliman Extension Program. This provides residents with access to educational opportunities. In addition, there are a great number of elementary and secondary schools in the city.
3. Plenty of nature
Pampanga is where one can experience nature in its purest form. In point of fact, the province is well-known for the natural tourist attractions that it offers, which charm visitors as well as residents of the area. You can go mountain climbing at Mount Arayat, run through the beautiful forests of Clark Natural Park, or be enchanted by the breathtaking Miyamit Falls in Porac.
These are just some of the alternatives available to you. It is true that Pampanga has quite an excellent line-up of natural attractions, which means that going on nature trips in this province would most certainly be an activity that is packed full of fun and excitement. In this regard, you could find it helpful to have a vacation itinerary that has been carefully crafted by an expert and that includes both activities in the city as well as excursions to the natural beauties that the province has to offer.
4. Delightful cuisine
For very good cause, the province of Pampanga is frequently referred to as the "Culinary Capitol of the Philippines." Known for its adobo, sisig, and kare-kare dishes, the local cuisine is a fusion of Malay, Spanish, and Chinese influences. It is also known for its use of coconut milk.
Many travel to the province of Pampanga for no other reason than to experience its rich culture, which is centered on its cuisine and its many colorful festivals. This province is the birthplace of some of the most famous delicacies in the Philippines, including sisig, tocino, and kare-kare, all of which can be found here.
In spite of the fact that sisig can be found in almost any part of the Philippines, you should make it a point to sample the version of the meal that was created by the people who invented it. In addition to the culinary expertise and prowess of the Kapampangans, Pampanga is also an ideal spot for food-tripping due to the abundance of restaurants in the region. Nevertheless, no matter where you go, it seems like there will be a diverse selection of locally owned eateries calling you to give them a try, which makes the area a utopia for foodies of all stripes.
Taking all of this into consideration, it is safe to say that you will never be at a loss for places to eat in Pampanga. If you choose to make Pampanga your permanent home, you should be prepared to put on a little bit of weight because the city has an abundance of eateries from which to pick. If you decide to make Pampanga your home, you might also end up acquiring the culinary prowess that is characteristic of Kapampangans.
5. Plenty of tourist spots
Culture can be found in practically every region of the province, which will undoubtedly be something that people who are interested in history and learning about it will find to their liking. Pampanga was one of the first provinces in the Philippines to be settled by Spanish colonists during the early years of the country's colonial period, making it an ideal destination for tourists who enjoy immersing themselves in the local culture and history on their travels.
It should not be difficult for tourists, given the province's eventful history, to relive or at the very least recall some of the most major events that have occurred throughout Philippine history. Those who have an interest in going back in time should make it a point to check out the Pamintuan Mansion, Nayong Pilipino, the Pinatubo Museum at the Center for Kapampangan Studies, and the series of old houses that the National Historical Commission of the Philippines (NHCP) has designated as heritage sites (National Historical Commission of the Philippines).
6. Convenient location
Pampanga City is situated in an advantageous location in the middle of Luzon, providing convenient access to several other important cities in the Philippines, including Manila, Subic, and Clark. Also, important transit hubs like Clark International Airport and the Subic Bay Freeport Zone are located in close proximity to the city.
7. There's plenty to do for fun
In addition to the various Pampanga tourist destinations that can be found throughout the province, the "culinary capital" of the Philippines is also home to a vast number of theme parks. These parks offer an alternative to the typical activities that families enjoy doing on weekends.
The SandBox, located in Porac, Pampanga, is a destination in the province of Pampanga that caters to intrepid visitors who are looking to indulge their adventurous side, test their endurance and strength, and hone their abilities. Pampanga is home to two destinations known as Zoocobia and Dinosaurs Island, both of which are destinations that children are certain to take pleasure in visiting. Parents who have children will be happy to learn this information.