Department of Agriculture (DA) Secretary Emmanuel "Manny" Piñol has recently issued Memorandum Circular No. 07, which tasks courier service companies to stop accepting canned meat and meat products from countries affected by African Swine Fever (ASF).
ALSO READ: Bureau of Customs Destroys PHP 4-M Worth of Smuggled Food Products
Likewise, the DA has also banned the importation of live pigs from 18 countries. All of these measures aim to help prevent the entry of affected pork and pork products into the country.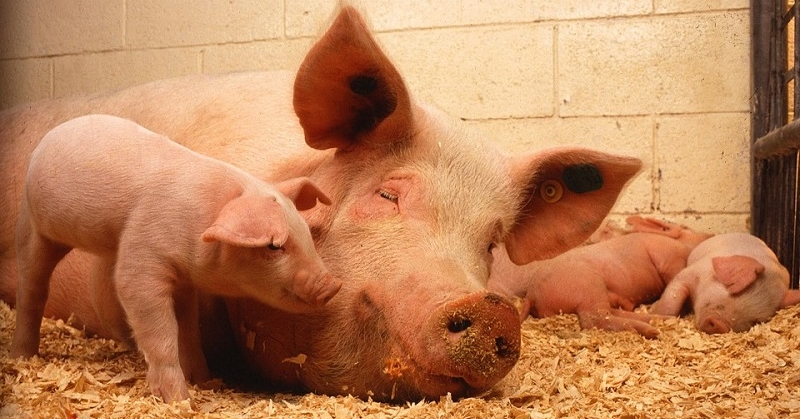 Meat from ASF-affected Countries Banned in the Philippines
"All arriving agricultural commodities from restricted countries are subject to immediate stoppage, confiscation, and destruction by the Veterinary Quarantine Officers at the border of entry for proper disposal," the DA's memo stated, as cited by the Philippine News Agency.
Aside from banning the importation of live pigs, the DA has banned pork products — including pork meat and substances coming from pork– from the following countries: Belgium, Bulgaria, China, Czech Republic, Hungary, Latvia, Moldova, Poland, Romania, Russia, South Africa, Ukraine, Zambia, Mongolia, Vietnam, Cambodia, Hong Kong, and North Korea.
According to Piñol, there is a need to identify pathways that could spread the ASF virus into the Philippines. These include courier services, which may not be as strict or regulated as we would like them to be, especially when it comes to transporting products like canned meat.
On May 29, quarantine officers at Subic Port in Zambales seized a refrigerated van from China. Dr. Romeo Manalili of the Veterinary Quarantine Station in Subic said that inspectors became suspicious upon noticing that the temperature of the van was at 18°C — the cooling level required for preserving meat products. Sure enough, the inspectors discovered boxes and packs of meat balls hidden behind boxes of fish tofu, which was the declared cargo.
After the incident, the DA ordered 100 percent inspection of all refrigerated vans, particularly those coming from ASF-affected countries. Piñol has also directed the deployment of the first batch of 15 meat-sniffing dogs at the Ninoy Aquino International Airport (NAIA).
Moreover, Piñol requested Transportation Secretary Arthur Tugade to require airlines as well as vessels coming into the Philippines from ASF-affected countries to issue advisories to passengers, cautioning them against bringing meat into the country. He also proposed acquiring X-ray machines that would thoroughly check incoming passengers' luggage.
Although ASF has not been proven to be harmful to humans, it has no known vaccine or cure, and it could potentially wipe out the Philippines' pork industry. The virus has already spread rapidly in China and other Asian counties, and drastic measures had to be taken. China has culled 40 percent of its hog population, and Vietnam has culled two million of its hogs.
ALSO READ: Qatar OFW Plantsman Creates Urban Vegetable Garden Next to Construction Site
Indeed, while the ASF virus has not been proven to be harmful to us, it could devastate our entire pork industry. The risks are too high, so it's only fitting that the DA, along with other government agencies, restrict the entry of port and pork products into the Philippines.