Summer is already here. And if you're thinking of going on a nice tropical escapade, there are actually plenty of great places to travel to in the region, but it's worth noting that the Philippines has some of the best island locations to visit and explore.
Aside from the pristine sandy beaches and crystal blue waters, the Philippines is also home to a number of amazing tourist spots, which have also been recognized internationally as one of the UNESCO World Heritage Sites.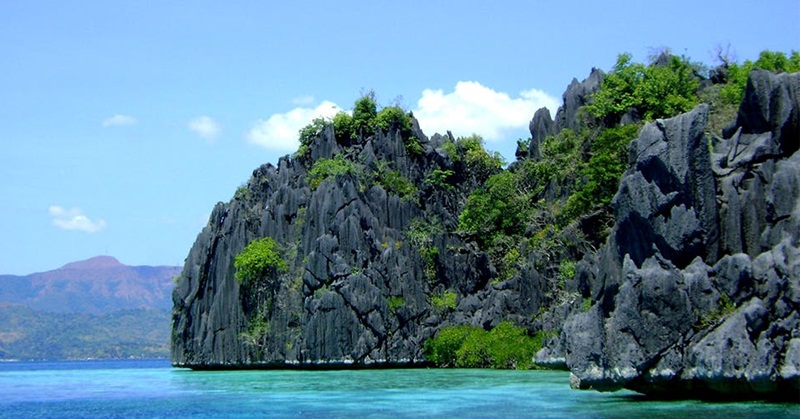 Palawan Recognized as 'One of the 12 Best Islands in the World' – Survey
Owing to this fact, there are plenty of good reasons to explore our very own country first before looking elsewhere. Among these is the recent recognition of one of the country's most precious island, which is home to the Puerto-Princesa Subterranean River National Park – Palawan in the 12 best islands in the world, according to digital lifestyle brand PureWow.
As per the description, Palawan is the "last unsettled place in the South Pacific" with a picturesque view of the "jagged limestone cliffs, crystal-clear lagoons, and lush mountains covered by forests."
Aside from its complex beauty, the lifestyle brand also took notice of the island's beaches and its scuba diving site.
Other places in the world that completed the list include St. Lucia in the Caribbean, Santorini in Greece, Bali in Indonesia, Capri Island in Italy, Khao Phing Kan in Thailand, Maui Island in Hawaii, Fernando de Noronha in Brazil, Waiheke Island in New Zealand, Mallorca in Spain, Bora Bora in Polynesia, and Hvar in Croatia.
We all know how popular the island is in our very own country, but not all of us have been to the island to see for ourselves, and now the rest of the world is starting to notice it, as well.
Other than the international recognition, gaining international support should mean better things for the tourism industry on the island of Palawan, which is also home to a wide range of flora and fauna, and unique natural locations such as the Puerto-Princesa Subterranean River National Park.
For our part, it's important that we promote the island's protection and preservation, not only because it helps drive tourism in the country, but also it is our responsibility to the future generations of the Philippines.
That being said, it's important to consider visiting tourist destinations in our country first, before we explore the rest of the world, most especially if we have the resource to do so.
ALSO READ: DOT Cautions Public Against Non-Accredited Travel Agencies