Overseas Filipino workers (OFWs), who form part of the large migrant population overseas, are not only prone to being taken advantage of by their foreign employers, but even people who pose as their 'friends,' especially those whom they have met online for just a short period of time.
Oftentimes, these brief encounters lead to friendships, which may soon develop into closer relationships, which could still put the involved migrant worker at risk for abuse in the form of being used as 'mule' of some sort, when it comes to conducting illegal transactions from across the world.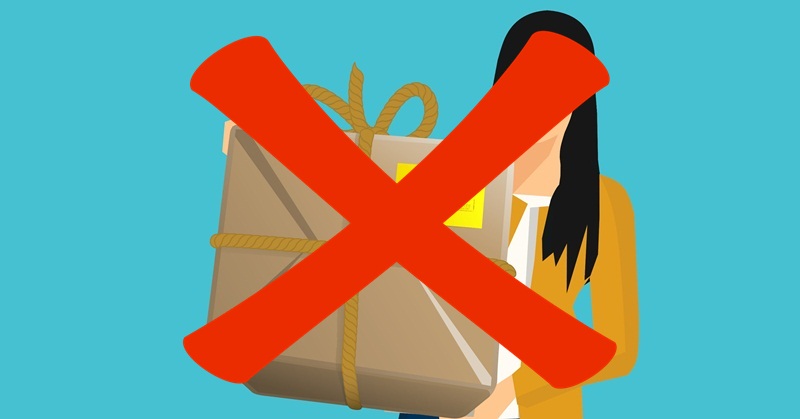 FDHs Warned Against Accepting Air Parcels from New Acquaintances
In line with this, an Australian Catholic priest who is helping jailed drug carriers has warned migrant female workers never to collect air parcels for friends or from anyone else sent through the postal system or delivery services as these are most likely laden with dangerous drugs sent by the maids' purported boyfriends from other parts of the world, as shared in a report by the Sun HK.
The warning was issued by Fr. John Wotherspoon on June 28 as a Filipina detained since February last year on a charge of trafficking in dangerous drugs appeared in the High Court for a scheduled plea-taking and sentencing that was reset at the last minute.
The defendant, Sharon V. Berces, was arrested last Feb 28 with small amounts of dangerous drugs.
Berces was initially prosecuted in Kowloon City Court, but her case was then passed on to the State Court on June 25 last year. And then just last month, the case was moved to the High Court after the prosecution said she was ready to enter her plea.
However, Judge Amanda Woodcock adjourned the case until September 30 at the request of the defense lawyer, who said he wanted to look for more mitigating factors before the plea-taking and sentencing.
According to Wotherspoon, foreign domestic helpers (FDHs), Filipinos and Indonesians especially, continue to be tricked into collecting drug parcels unsuspectingly from post offices or delivery services.
Fr. Wotherspoon, who is also a prison chaplain, said, "Very often the people who are doing the tricking are the defendants' boyfriends from other parts of the world."
He explained that drug ring members meet the women online or in churches and befriend them before tricking them into receiving or collecting air parcels for them.
"Please be careful about anyone who asks you to go and collect a parcel. Don't do it. Even if it's your closest friend, or your boyfriend – don't do it. There are so many people still going to prison. It's very difficult for them to prove they're innocent, so, please be careful about accepting or collecting parcels," the priest warned.
Even if people get acquitted over accusations concerning distribution of illegal drugs, the process may take a while and this could have a serious impact on one's well-being and livelihood, so as a precaution, never consider accepting parcels from anyone whom you met or was introduced to you online.
ALSO READ: Palace to OFWs with Drug Cases: 'Don't Expect Pres. Duterte to Ask for Your Pardon'