Let's just say it once and for all: many of us are dying to travel or at least go outside of our homes, where we've spent the majority of the last two years – no thanks to the pandemic!
With this in mind, one of the first things many Filipinos think about is "Which places in the country are now open for domestic travellers?" You may have your targets on your list, but here we list down the places many of us are dying to go to, sooner or later! Read on to know more.
Where To Go For Domestic Travel In The Philippines in 2021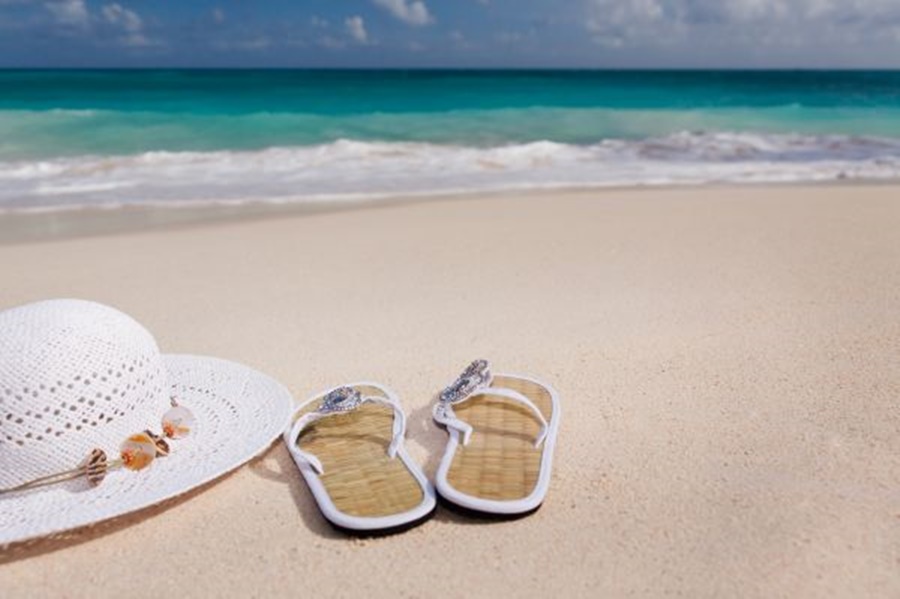 This topic might have come to your mind already. If so, the first thing you'd be expected to do would be to visit websites that list the provinces that have opened their borders to vaccinations. There are also various requirements that tourists must meet when entering certain areas, which could include vaccine cards, QR codes, and even a negative anti-gen or RT-PCR test.
The list we will be sharing with you in this post was collated before November 12, 2021. That said, it's still important to do some research to check for updates, if not through the city/province's website, at least with their social media page/s, which we will also include in this guide:
Baguio City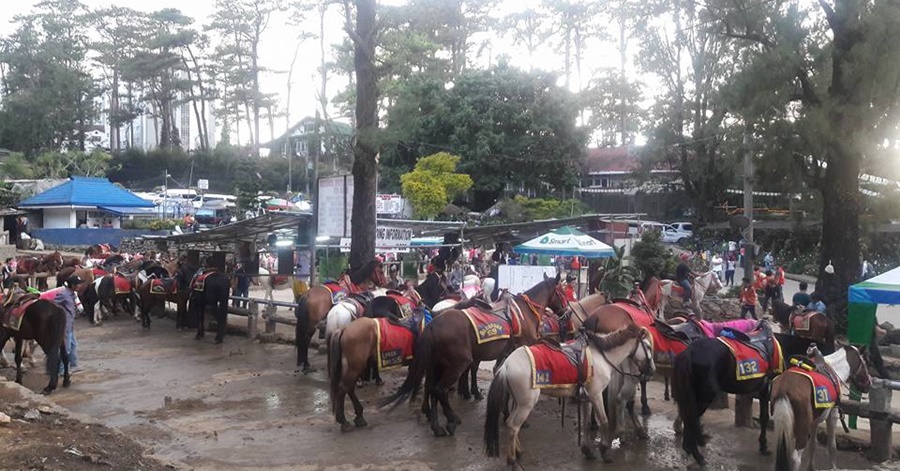 is a highly urbanized city in the Philippines' Cordillera Administrative Region. It is known as the Summer Capital of the country due to its cool climate, which makes it a great place for the growth of mossy plants and orchids and pine trees; hence, the moniker "City of Pines".
Travel requirements for tourists:
It is not permitted to enter ECQ, MECQ, or Alert Levels 4 and 5.
Only fully vaccinated adults are permitted entry into the city. At checkpoints and triage centres, show your vaccination card.
Unvaccinated minors aged 12 to 17 must present a negative RT-PCR test result or a negative antigen test result obtained within 72 hours of arrival.
Unvaccinated minors aged 11 and under may be tested if their parents or accompanying adults agree. If you do not want your child to have a COVID-19 swab test, please do not bring them with you to avoid misunderstandings and delays at triage areas.
Valid identification (passports, driver's licences, etc.)
Reservations must be made in advance at authorized Baguio hotels. The Baguio Visita website has a comprehensive and up-to-date list of hotels and motels.
Visit the Baguio Visita website to register.
Upon arrival, submit to triage and pass a health screening.
Only 2,000 individual registrations are permitted per day, with housing provided on a first-come, first-served basis.
Batangas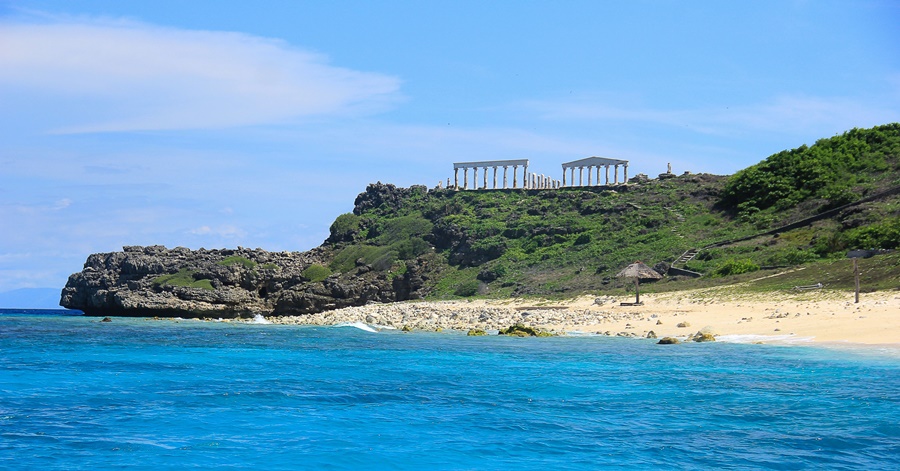 With its numerous beaches and attractions, such as the Taal Volcano, Batangas is regarded as a major player in the country's tourism industry.
Travel requirements for tourists:
Valid Identification
Confirmation of reservations at Batangas resorts or hotels.
Not every municipality has the same requirements for visitors. Check with the place you desire to visit to determine the specific set of requirements required to enter their territory.
Bohol Island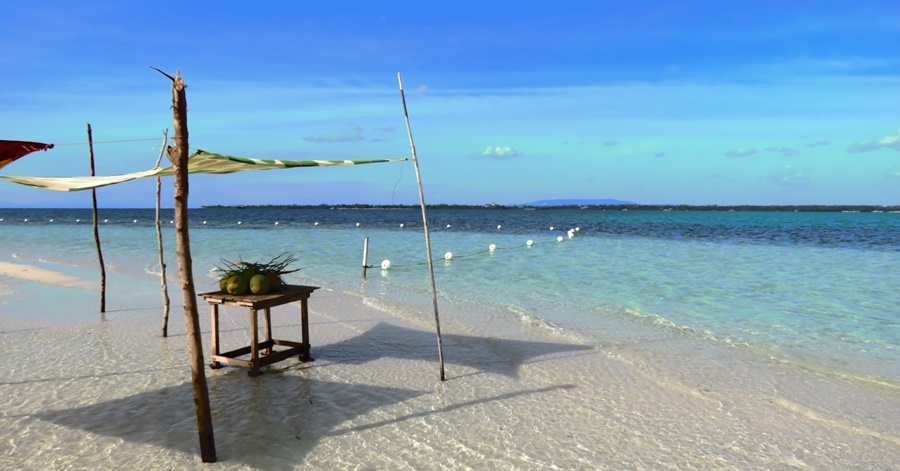 The Island province of Bohol is located in the Philippines' Central Visayas. It's the 10th largest island in terms of area. It has a total land area of almost 11,000 square kilometers.
Aside from its numerous beaches, the province also has resorts and hotels. Some of its most notable attractions are the beaches in Anda and Panglao Island.
Tagbilaran City is the capital of the province of Bohol and is known as the City of Friendship. It has a total land area of about 32.70 kilometers and a coastline of about 13 kilometers.
Travel requirements for tourists:
Negative RT-PCR swab test or saliva RT-PCR test result obtained three days before departure. Minors under the age of four are exempt.
Adults who have been fully vaccinated must submit a Vaccination Certificate generated by vaxcert.doh.gov.ph. If you are unable to access the DOH vaxcert website, you may also present your immunisation card.
Identification that is valid
Permit for Travel Coordination from s-pass.ph
Reservations must be made in advance at DOT-accredited Bohol resorts or hotels.
Boracay Island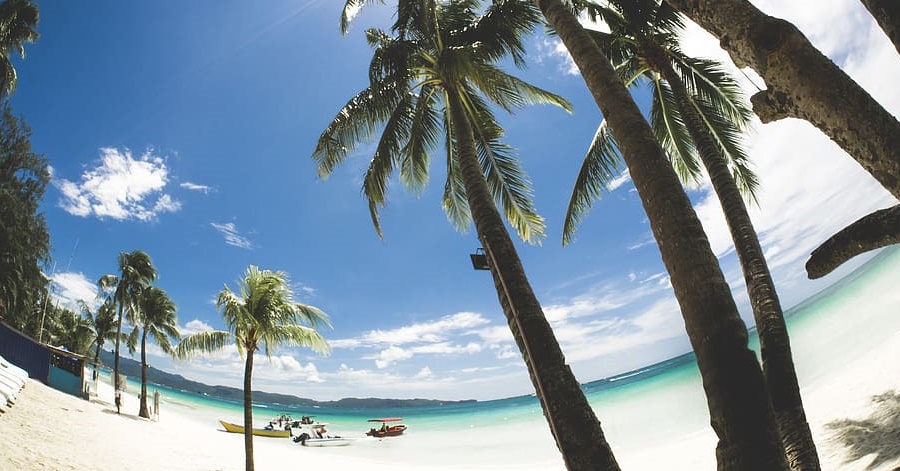 Despite its reputation as the best island night life in the Philippines, Boracay was temporarily closed in 2018 to address its environmental issues. The island was also placed under a rehabilitation program to improve its infrastructure.
The new Boracay has made significant changes in its appearance. Some of these include the removal of annoying obstacles on the beaches, a wider road, and better drainages. Its greening attitude has also caught the attention of the locals.
There are those who love the old Boracay and those who prefer the new. But this debate won't bother you much when you're enjoying the island's famous sunset.
Travel  requirements for Tourists
Individuals who are fully vaccinated just need to submit their immunisation cards or a vaccination certificate generated by vaxcert.doh.gov.ph.
If you have not been immunised, you must produce a negative RT-PCR or saliva test done three days before your trip to the island. Minors under the age of two are not required to take the swab tests.
Valid Identification
Only round-trip flights from Caticlan Airport are available.
Pre-booking at Boracay's DOT-accredited hotels and resorts.
https://www.touristboracay.com/health-declaration-form/
The LGU will send a QR code once the health declaration form and other prerequisites have been confirmed.
Cebu City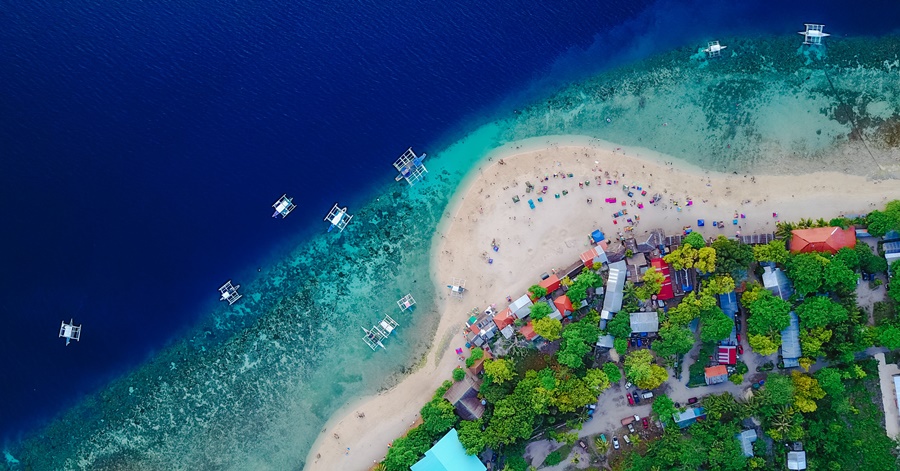 Cebu is a great place to visit for those who love beaches, crystal-clear waters, and forests. There are also various historical places to discover in the province.
Aside from its numerous resorts and historical sites, Cebu also offers eco-adventures. There are numerous waterfalls and bird species to be found in the area's forests.
Cebu is a city that is known for its power and growth. Take a look at its SRP- it's a testament to its continuous development.
Cebu is a must-visit island for sustainable tourism. Its international airport is the first solar-powered airport in the Philippines. There are also award-winning tours that highlight the island's cultural heritage.
Travel Requirements for Tourists
Negative RT-PCR test results obtained within 72 hours of arrival, or a negative antigen test result obtained within 48 hours of arrival, or a negative saliva test result obtained within 48 hours of arrival.
Individuals who have been fully vaccinated should provide a COVID-19 domestic vaccination card with a QR code that proves their immunisation status or a vaccination certificate obtained from vaxcert.doh.gov.ph.
Through s-pass.ph, you can obtain a Travel Coordination Permit (TCP) or a Travel Pass-Thru Permit (TPP).
Coron, Palawan Island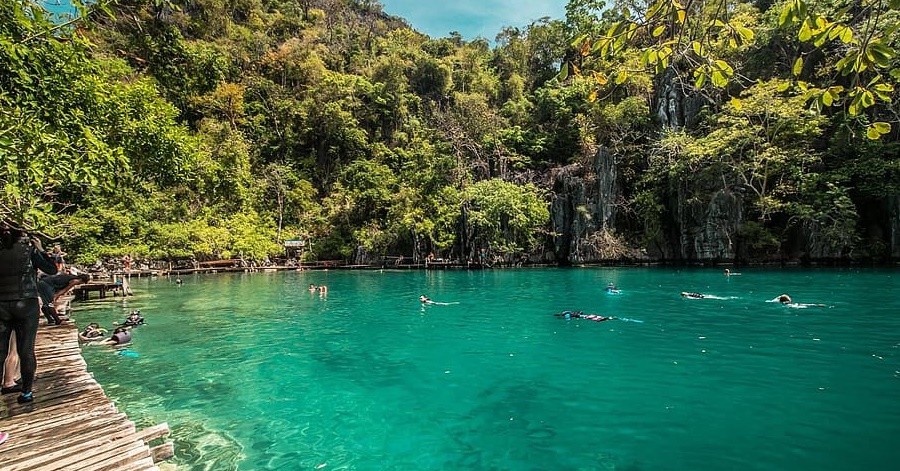 This island paradise is located in the Philippines' Palawan province. It features a variety of beaches and islets, all of which are separated from Coron Island. There are some of its most notable attractions, such as its wreck diving sites and beautiful rock formations.
Kayangan Lake is a spectacular lake that's surrounded by limestone formations. Take a dip in its Blue Lagoon or go for a walk around the area and enjoy the view. There are also various dive sites in Coron.
Trave requirements for Tourists:
Individuals who have been fully vaccinated must provide their vaccination card.
Within 72 hours of arrival, a negative RT-PCR test result was obtained.
s-pass.ph approved trip application
Reservations can be made in advance at any of the DOT-accredited Coron hotels and resorts.
While in Coron, a StaySafe.ph QR code can be used to track down contacts.
El Nido, Palawan Island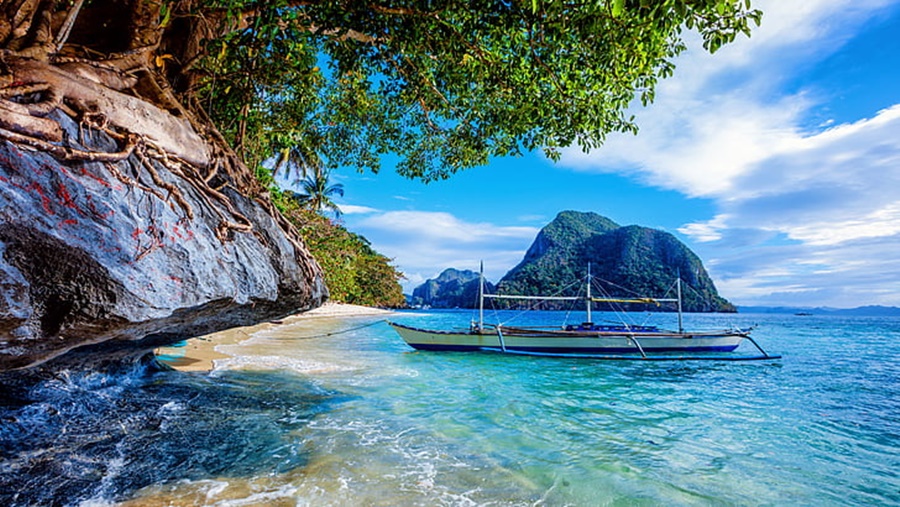 With so many fascinating islands to discover, El Nido is planning to open its doors to local tourists. This tropical paradise will soon be welcoming visitors from all around the world.
The ordinary life of El Nido, which is located in the Philippines' southwest corner, contrasts with the sublime. This small village is often regarded as a must-visit destination in the country.
Located in the Philippines' El Nido region, it is often portrayed as a paradise island where the rich can live their lives.
Palawan Island is a popular destination for tourists and expatriates due to its pleasant climate and its welcoming population. It is located in the Philippines' southwestmost province.
White sandy beaches, sun-drenched palms, and lazy days await you in Palawan.
Travel Requirements for Tourists:
For tourists from outside Palawan:
A negative RT-PCR swab test result obtained within 72 hours after arrival.
A government-issued identification card with a permanent address
Advance reservations at DOT-accredited El Nido hotels and resorts
Round-trip plane tickets
ph tourist QT ID
S-pass.ph registration
For Palawan-based tourists:
Proof of Palawan residency (eg. government-issued ID with a Palawan address or a school ID from any school in Palawan)
Pre-booking at DOT-accredited El Nido hotels and resorts.
Tourist QT ID from elnidotourism.ph
Important Reminders:
Sanitize your hands and personal items. Always carry a handsanitizer or a pack of wet wipes to clean your hands and disinfect your personal belongings (i.e., bag, cellphone, wallet, etc).
Wear a face mask even if you're outside and around other people (other than your family members). Despite the announcement to stop wearing face shields in public places, everyone is still encouraged to wear face masks when outside.
When coughing or sneezing, cover your mouth. This is basic etiquette when you're in public. If you practice this at home, you'll be sure to do it in public, as well.
Keep old tissue papers in your bag; do not leave them on tables or clutter them. Another personal hygiene and basic etiquette that everyone should have. Never dispose of your used tissue paper in public or elsewhere but the garbage bin, for that matter.
Bring your own eating and drinking utensils, including straws. Never share personal items, let alone eating utensils as this is how the virus can also be spread.
Wash your hands before eating and after returning from a tour or vacation. This one should be a no-brainer. If you're using the public toilet or lavatory, make it a habit to always wash your hands if not disinfect it with alcohol/wet wipes.
Maintain a safe distance from others. Social distancing is a must, especially if you're visiting a crowded place such as tourist destination.
Summary
It's great to know that somehow our society, as well as other parts of the world, are gradually returning back to normal. However, we should not discount the fact that there is still a virus out there and that we should always take personal precautions very seriously.
Because at the end of it all, we can only be responsible for ourselves and the announcement of the local governments allowing tourists to visit the tourist attractions mentioned in this guide does not give us the license to be careless and to be uncaring towards the people around us.
So as a final reminder, make sure that you are well protected, in good health, and responsible for whatever happens to you and your group when you're visiting a place outside of your city. We hope that the trend and daily infection rates will be well-controlled and continue to improve for the benefit of all.
But as we are still experiencing the effects of the pandemic even at this moment, it's important that we do our part so that the cases would not spike up once again, causing more people to get sick and drive all of us back to our homes, which we have endured for a long time – almost two years, to be exact.
And with this in mind, we hope that everyone would have a great time during this coming holiday season. And always be safe while having fun with your family and friends.
READ NEXT: 12 Essential Tips for Dining Out During a Pandemic