Are you an engineer? Do you want to work in Australia? If so, then you need to know what the steps are in order to qualify and then apply for a mechanical engineering job in the country. The process may be quite lengthy, and in some cases expensive, but it's all worth it. Australia is a great place to work and live in, and you should definitely check out the tips written in this article.
Also Read: Things to Know about Working as a Nurse in Australia
To qualify for an engineering job in other countries, you need to first have work experience. You also need to have the right educational background. You also need to prove that you are who you say you are, and this involves submitting the right documents related to your identity. In the case of Australia and many other English-speaking countries, you also need to prove your proficiency in the language. Learn more by reading the article below.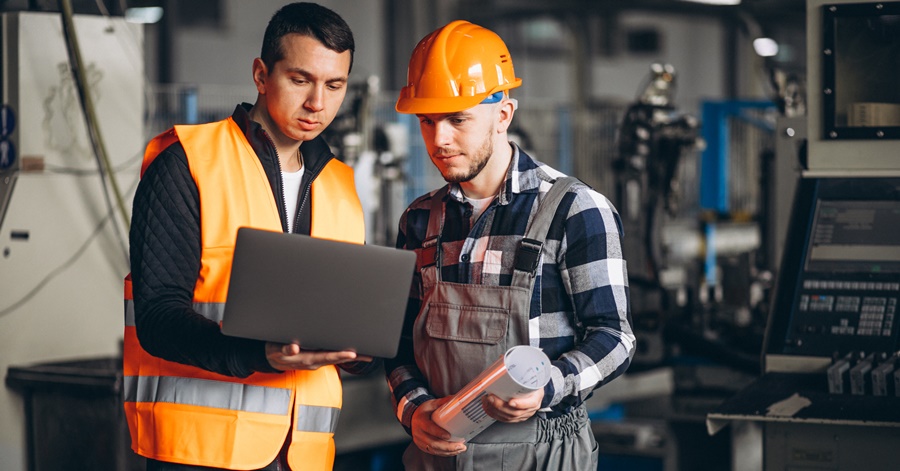 Disclaimer: The information posted here is based on the personal experiences shared by the OFW in the video below. Please let this post serve as a guide only. If you have specific questions, you may ask the OFW by commenting on their video on their accounts.
Steps You Need to Take to Work as a Filipino Engineer in Australia
The information presented in this article is from a YouTube video from an OFW mechanical engineer in Australia. The vlogger started a YouTube channel with an aim to earn. He understands that in order to succeed in the YouTube market, he needs to provide value to his viewers.
Initially, his content was focused on documenting his personal life, but given that he now aims to earn from YouTube, he is now providing useful content such as the one featured in this article. His YouTube channel is named "Team Tangunan," and if you want to watch the full video, you can do so by clicking on the link below:
Life as an Engineer in Australia
The vlogger is a mechanical engineer migrant in Australia. He came to Australia last February of 2019. So far, he says that his experience working in the country is a generally positive one, i.e. there are more wins than losses.
Also, he said that the costs needed to get to the country are worth it. In the video in particular, the vlogger mentioned that Australia has been really effective in its strategy to face the covid crisis. He said that Australia is one of the first to manage the situation and be on top of it.
He also said that Australia is one of the best places to be during this time of crisis, and that the government has handled it pretty well. It is one of the first countries to flatten the curve early and get back to normal ways of living. However, as with all other countries, Australia remains vigilant for possible waves.
When it comes to his personal experiences, the vlogger said that he along with his family are not negatively impacted as migrants. In other words, they kept their jobs, and his wife was able to work and study as well.
While there are a few inconveniences, they were able to manage pretty well and survive. As such, if you are interested in migrating to Australia, he recommends that you do so without hesitation.
This goes to show that for the vlogger, Australia is a really good place to live and work in, and it was the right decision for him and his family to migrate. In fact, part of their future plans is to eventually become a citizen of the country.
How to Secure a Permanent Resident Visa in Australia
The vlogger mentioned that his visa is called a Visa 189. It is a sub-class of a permanent resident visa given to skilled workers. It is not a tourist, student or working visa.
So what are the perks of having a visa 189?
You have a right to stay and work in Australia indefinitely
You are not confined to working in just one state
You have all the benefits that citizens have, except the right to vote.
Unlike other visas, you are not confined to working in one state. The vlogger mentioned that they are now in New South Wales where Sydney is. If they transfer to Victoria where Melbourne is, or Western Australia where Perth is, or Darwin of North Territory, or Brisbane in Queensland, the visa doesn't stop them from doing so.
What are the benefits of a permanent resident?
You can remain indefinitely in Australia
You can study and work in Australia
Enroll in Medicare, the national health scheme of the country
You can loan from banks to buy property
You can sponsor your relatives to be permanent residents as well
If you are eligible, you can apply to become an Australian citizen
You can work in New Zealand
And more
As a permanent resident, you can study in Australia with lower tuition free rates. That is, international students pay much higher compared to permanent residents. International education is an industry in Australia in that regard, but as a permanent resident, you don't have to worry about spending a lot of money on education.
Three Basic Steps to Get Visa 189
So how can you get a Visa 189? Well, according to the vlogger, there are three basic steps. In general, the whole process can be quite difficult because it is time, energy, and resources consuming, but the great thing is that the steps are easy to follow.
So here are the 3 basic steps to getting a visa 189:
Skills assessment
Expression of interest
Lodge a visa
The vlogger didn't go into full detail regarding the steps above, but he says that all you need to remember are the major documents that you need to prepare for each.
Basically, for the skills assessment part, you need to have a positive assessment or a favorable response from the organization that assessed you.
In general, one thing leads to another. That is, if you get a positive skill assessment, that means you are qualified to do the next step, which is called expression of interest. Expression of interest involves skill select. Once you qualify for that, you are now ready for the lodging of visa.
Skills Assessment
When it comes to skills assessment, that means you need a positive assessment in the profession you wish to work in in Australia. In the case of the vlogger, he mentioned that he is a mechanical engineer in the Philippines working in HVAC sales. He worked in HVAC sales for 6 years in the Philippines.
Therefore, that's the career he applied for in Australia. He checked out a list of medium to long-term skilled occupations in Australia and he saw a position for mechanical engineers.
He was hesitant at first because he felt that his skillset as a mechanical engineer is not enough. That is, he wasn't really involved in legit designing, managing or editing, and he saw himself only as a sales person selling air conditioners.
It turns out that he was highly qualified and in fact got a positive assessment as an engineer in Australia. Apparently, his sales work is indeed considered a part of the engineering profession.
Knowing now that he has a positive assessment, what are the next steps?
Prepare documents that prove profession
Take an pass an English test
Prepare BIR
Payslip
Certificate
Transcript of Records (TOR)
Diploma
And more
Basically, just prepare documents that prove you are a graduate of mechanical engineering and that you had a mechanical engineering career in the Philippines.
With regards to the work experience, he prepared documents that prove he has been working at HVAC sales for the past 5 or 6 years. Then, for the English test, he was able to use the IELTS test results he already had prior to applying for the mechanical engineering job.
It turns out that before he got into this whole idea of being a permanent resident in Australia, he previously had plans of being a student in the country. That's how he already has an IELTS test result that he was able to use. In fact, he aced the test and was highly qualified in that aspect.
Expression of Interest or Skill Select
Once you are done with the first step, the next step is called the expression of interest or skill select. This will be filled up online. The main objective here is to secure the highest possible score points. If you achieve the optimal number of points, then you will be invited to get a Visa 189.
So what determines these points? Well, they are the following:
Age
Number of years of experience in the profession you are applying in
English test results
Educational background
Other add on factors
All in all, the vlogger said he got 75 points, which was enough to be qualified to apply for a Visa 189. The vlogger mentioned that he maxed out the age and the English test. In fact he said he got a perfect score in the English test he took.
Basically, this step is all about telling Australia, hey, I found out you need my profession, or there's a shortage of skills there, and I want to apply there as a working migration.
If you are qualified with the points, the immigration will answer your call and they will give you an ITA, which stands for invitation to apply. Having high points means faster processing time.
Lodging a visa
In this step, you basically need to supply documents to prove the following:
Your basic identity
Medically fit to work
Some other forms you need to fill up
After supplying all of these requirements, the next step is to simply wait for the visa approval. You will find out when to expect the arrival of your visa because the average waiting time will be published online.
The vlogger said that the required number of points to be invited to apply is now higher than when he applied back in 2018. That's probably because Australia is limiting the number of migrants entering the country through this visa.
After getting a visa, you can already buy a ticket and basically plan your big moves to go to Australia.
Do it Yourself vs Migration Agent
To go to Australia with a Visa 198 ticket, you have two options. First you can do so with a migration agent, but you can also do it yourself.
If you choose to apply via a migration agent, you have to pay them for their services, aka a professional fee. While this is relatively expensive, migration agents will save you so from much of the hassle. They can help you in so many ways, and you don't have to go through the discovery process which is often the main source of stress.
How can migration agents help you? There are so many ways, but here's some of them:
Document control
Guide you through the processes – they know this too well because they've been doing it for years.
Provide advice and info to potential migrants
Prepare and lodge visa applications
And more
Definitely makes your life easier, but there is a fee. If you do it yourself, then you can save as much as 150 – 200,000 pesos, and you can use this money for your extra allowance.
However, if you choose to do it yourself, you will have to face the stress, especially if you have a job you still need to do on top of this. You have to go through the process of discovering the steps as mentioned above, and no one is there to guide you.
Also, it's not like you won't be spending at all when you do it yourself. You have to pay for your skills assessment, English test, lodging of visa, medical fee and more.
There you have it. This is just one type of visa you can apply to so that you can work as an engineer in Australia. If you want to know more about other visas and work permits in Australia, then read the linked article.