Do you want to work as a nurse in Australia? Nurses are in high demand in the country, that's why it hires professionals from other countries. The process is usually long though, so you need to do your research, or learn firsthand from actual nurses working in Australia.
Also Read: Cost of Living of a Typical OFW in Australia
In this article, we will learn from the experiences of OFW nurses based in Australia. The information written below are from the YouTube vlogs of these nurses, and the primary topic is on their salary and expenses. This information is surely useful to those who are planning to work in Australia as nurses, and would like to know what to expect money-wise.
Disclaimer: The information posted here is based on the personal experiences shared by the OFW in the video below. Please let this post serve as a guide only. If you have specific questions, you may ask the OFW by commenting on their video on their accounts.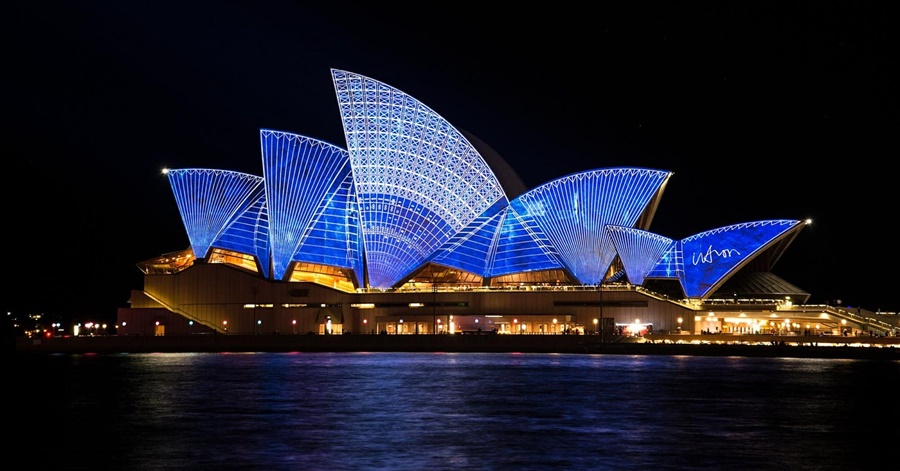 How Much do Nurses in Australia earn? Salary of Australian Nurses Revealed
In this first part of the article, we will learn more about the salary of Nurses in Australia through the YouTube video by Oragon Vlog – Pinoy in Australia. You can access the full video below:
According to Nestor, owner of the YouTube channel, most of his viewers are really interested in knowing what the salary is of nurses in Australia. Normally, he added that this question is something that you don't normally ask someone, especially in real life.
Nevertheless, Nestor said that he is sharing this information for the sake of registered nurses in the Philippines who are curious and would like to know more before going to Australia.
Nursing Salary Bracket
There's not one fixed salary for all nurses working in Australia, and this is true for most countries as well. There is a certain salary bracket, and what your salary is depends on several factors, but the salary definitely falls in that bracket.
Based on Nestor's experience, the range of the annual salary of nurses in Australia is roughly from 60,000 AUD to 120,000 AUD. In Philippine Pesos, that is equivalent to a monthly salary of 172,500 pesos to 345,000 pesos per month.
The range of this bracket is really high, so Oragon Vlog proceeds to explain why this is the case.
According to Oragon Vlog, there are 5 main factors that influence the salary of nurses in Australia. The following lists them all.
Location and Cost of Living
According to Oragon Vlog, in Australia, how much nurses are payed are patterned after the guidelines set by the Nurse Award 2010.
Basically, the Nurse Award 2010 offers a set of guidelines for how much nurses should get, and this largely depends on the location.
It's kind of like the same here in the Philippines. Nurses that work in Metro Manila get paid more compared to those working in smaller cities. That is, in part, due to the fact that the cost of living in Manila is higher.
Oragon Vlog mentioned the following places as being Metropolitan areas, and so nurses that work here are paid more:
Sydney
Melbourne
Gold Coast
Brisbane
As mentioned, these places have a higher cost of living, so that's likely the main reason why nurses get paid higher salaries there.
Having said that, Oragon Vlog mentioned that the demand for nurses to work in remote areas in Australia is still high, and they are still well compensated.
In fact, the salaries for nurses in these remote areas are comparable to those of the big cities. That's because the government wants to attract nurses to work in these remote areas where they are much needed.
The YouTuber knows lots of Filipinos who grabbed this opportunity to work as remote area nurses on a contractual basis.
The salary for these remote area nurses are almost the same with that of the top salary for nurses working in the Metropolitan areas. In some cases, the salary of remote area nurses are higher than what nurses in the big cities are getting.
Work Experience and Year Level
Oragon Vlog said that unlike in other places in the world, like the United States or the United Kingdom, for example, in Australia, the salary of nurses are not greatly affected by specialty.
What that means is that just because a nurse works in intensive care, doesn't mean that that nurse is paid higher than other nurses working in other areas in the hospital.
Oragon Vlog mentioned that he is such a nurse, working in the Intensive Care unit of the hospital he is employed in. He mentioned that he is getting the same salary as nurses working in the Medical Surgery Area, or those in Orthopedics, or wherever.
So what other factor determines how much nurses are paid in Australia? One factor is Grade (Classification) or Year Level (Experience).
There are eight grades, 1 to 8. For year level, there's Year 1 to Year 8. So if you have more than 8 years of experience working as a nurse, then you've reached the maximum salary.
Oragon Vlog mentioned that he's already working as a nurse for 14 years. That means he's reached the maximum possible salary which he obtained during year 8, or his eighth year of working as a nurse.
Just to give you an idea of what the salary is for each year level, Orango Vlog shared the following details:
For Nursing Year Level 1, new nurses receive a salary of around 28 to 30 AUD per hour. In Philippine Pesos, that is equivalent to 960 pesos to 1,025 pesos per hour.
Of course, as mentioned above, the rates also depend on whether you are working in the big cities or somewhere else.
On the other end of the spectrum, you have Nursing Level 8. Oragon Vlog said that in Sydney, a Metropolitan City and one of the most famous cities in the world, the hourly rate is at 42 to 45 AUD per hour. In Philippine pesos that is equivalent to 1,450 pesos to 1,540 pesos per hour.
As a disclaimer, though, Oragon Vlog mentioned that this rate is just an approximation. Thus, some people you ask might say a different rate. Nevertheless, this value just gives you an idea on how much nurses earn in Australia.
More importantly, Oragon Vlog mentioned that the salaries mentioned above are just approximations of what registered nurses (Division 1) get.
There are other nursing professions that Oragon Vlog didn't include in full detail in this video. These other nursing professions are as follows:
Nursing assistants
Endorsed / enrolled nurses
Nurse practitioners
Nursing unit managers
Director of nursing
Education – Post Graduate Studies or Qualifications
According to Oragon Vlog, nurses working in public hospitals in Australia receive perks when they have post graduate studies or qualifications.
You can get a post graduate qualification in the form of a Graduate Certificate, which involves studying for 1 year. The following is a list of all the post graduate qualifications you can get and how many years you have to study to obtain them:
Graduate certificate – 1 year
Graduate diploma – 2 years
Masters in clinical nursing – 3 years
While getting your degree, though, most likely you will be studying part time. That's because you still have to work as a nurse while you are studying at the same time.
When it comes to getting these post graduate certifications, they are mandatory for nurses who want to work or are working in special areas, like the intensive care unit.
When you have a masters in clinical nursing and you're working in a public hospital, chances are your employer will offer you a lump sum, or additional pay that reflects on an hourly, or weekly, or fortnightly basis.
Oragon Vlog mentioned the following important tip: If you can study, then do so, before time gets the better of you and your responsibilities pile up. By then it will be harder to find time to study.
Oragon Vlog shares his experience, or what he did in regards to getting a post graduate qualification.
He works for a not-for-profit private hospital, and that hospital is tied up with a certain school, and because of this linkage, he was able to study in that school for free.
In fact, he studied three years of masters in clinical nursing. If that weren't free, he would have had to pay 30,000 AUD for the education.
Employers
This factor stems from the fact that various employers offer various salaries. In fact, according to Oragon Vlog, there is a small difference in the salaries among employers, whether from public hospitals or private hospitals.
When it comes to public hospital versus private hospital, most nurses prefer working in public hospitals. Why is that? Oragon Vlog says that it's because working in a public hospital has some perks.
So what are the perks of working in a public hospital? Here's a few of them:
Education
Training
Salary packaging
Salary Packaging is offered not just by public hospitals but also by non-profit private hospitals. What happens is that you let your employer know that you want to package your salary, as a result you will get less income after taxes have been deducted.
What are the benefits of getting less income through salary packaging? Here are some of them:
Since you will get less salary, you will be paying less tax.
That amount you didn't get is converted to a benefit, such as a phone or a car.
The important thing is, you have to let your employer know beforehand that you want to package a salary. Otherwise, you can't do that after they have already paid you.
Oragon Vlog mentioned that salary packaging can help you pay your mortgage or rent.
Working during weekends, overtimes or holidays
This is probably the main factor why some nurses are paid more than others. Basically, they just work harder, and they work in days when most people just rest or take a break.
In fact, most Filipino nurses are paid more than nurses of other nationalities, since we like working during these holidays, knowing that they will give us extra money that we can send back home or save for ourselves.
According to Oragon Vlog, there is an additional 50 percent pay if you work during Saturday, and an additional 70 percent of your day's earnings if you work on a Sunday.
When it comes to public holidays, when you choose to work then, you can get an additional almost double the pay. However, Oragon Vlog mentioned that in the hospital where he works in, the bonus of working during holidays is equivalent to a Saturday rate, plus leave credits that amount to the same number of hours you worked during that holiday.
Summary
Salaries of nurses in Australia fall under a certain bracket of 60,000 – 120,000 AUD per year, with a net of 70,000 to 95,000 AUD per year after taxes.
These are values of course when you only have one job working in Australia as a nurse. Many Filipinos working in Australia have multiple jobs for that extra income. This second job, or even third job can come in the form of a casual, part time or agency position.
Moreover, Oragon Vlog reminds us that how much you earn doesn't really matter. What matters is how much you are saving from your earnings. The thing is, you have to be prepared for the proverbial rainy days.
Based from his experience, once you start earning your lifestyle also inflates, and you spend more than you used to because you now have all this money at your disposal.
Therefore, it is wise to not just live within your means, but also to save before spending.
Moreover, to avoid overspending, Oragon Vlog gives us the following advice: don't forget the main purpose why you came to Australia in the first place. One purpose is to help your family back home, but another equally important purpose is to earn and save money for your future.
Indeed, working as a nurse in Australia is a lucrative job. The pay is quite decent, and in fact according to several studies, Australia is one of 5 countries that are providing the highest pay for nurses. If you're interested to learn more about working in Australia, then read more articles about the country in this website.