There probably isn't anyone in the Philippines who isn't familiar with the Land Transportation Office (LTO) — the government agency in charge of transportation laws and regulation, including all the licenses related to it. In case you are wondering where is the nearest LTO office near you, we have outlined the directory list of LTO branches in the Philippines.
Also Read: LTMS 101: How to Register LTO Online Portal
We have also listed the contact details including phone number, address, contact person, and email address of the LTO Branch in your area. Please be guided  with this list below:
LTO Offices Directory
To ensure that the agency is carrying out its mandate in the most efficient manner, LTO has since opened more branches across the country, with some of them operating on Saturdays as well.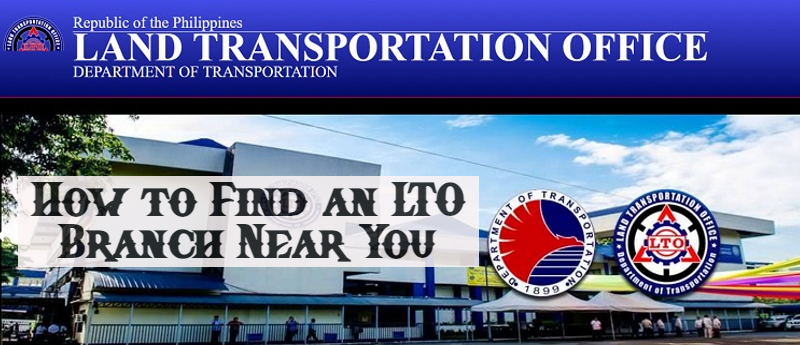 So, if you have a pending LTO transaction or are looking to start one, here's a complete list of LTO branches that can accommodate you.
LTO Branches in Metro Manila (NCR)
Caloocan
BUTEL Building, Araneta Avenue, Caloocan City
(02) 8364-1183
Ferdinand M. Magno
1304ddmpao@gmail.com
Cubao
151 Mirasol Street, San Roque, Cubao, Quezon City
(02) 8356-0708
Bernard M. Dilangalen
ltoqceo_1308@gmail.com
Diliman
LTO Main Compound, East Avenue, Diliman, Quezon City
922-9061 local 324
Adel P. Fabic
i3128888@gmail.com
La Loma
#3 Biak na Bato Street, cor. P. Florentino Street, Barangay, Sta. Mesa Heights, Quezon City
711-4444
Pamela B. Gervasio
ltolalomado19@gmail.com
Las Piñas
FMC-LTO Compound, Alabang–Zapote Road, Talon Uno, Las Piñas City
Joselito P. Luarca
09564212937
1324ddmpao@gmail.com
Makati
Butel Compound, Pililia St., Makati City
(02) 8895-8678 / 09175331404
Marinette D. Abarico
1328ddmpao@gmail.com, makati1328@gmail.com
Malabon
G/F Malabon City Hall Bldg., F. Sevilla Blvd., Malabon City
09687738798
Milagros S. Delos Reyes
1332ddmpao@gmail.com
Mandaluyong
121 Shaw Boulevard, Mandaluyong City
Adolfo Don C. Deveza
532-2726 / 0998 070433
mandaeo1336@gmail.com
Manila East District
776 Domingo Santiago St., Sampaloc, Manila
(02) 8715-5979 / 09275463194
Zosima D. Angeles
ltomanilaeast1340@gmail.com
Manila North District
1686 JT Centrale Mall, Fugoso St., Barangay 311, Sta. Cruz, Manila
09617947443
Alvaro S. Villanueva
1344ddmpao@gmail.com
Manila South District
Annex 2 Building, Philpost Compound, Lawton, Manila
(02) 8528-4668 / 09606037330 / 09560911645
Liwayway F. Basinang
ltomsdo@gmail.com
Manila West District
2154 Beta Bldg España, Sampaloc, Manila
(02) 8253-6185
Anthony P. Morales
1352ddmpao@gmail.com
Marikina
LOL Building, JP Rizal St., Brgy. Sto. Niño, Marikina City
(02) 7730-2672
Ma. Claridette O. Edroza
i3568888@gmail.com
Muntinlupa
National Road, Tunasan, Muntinlupa City
(02) 8862-1091 / 09391234202
Frederick Mario R. Ubaldo
1366ddmpao@gmail.com, ubaldofr@gmail.com
NCR– West
Gregorio Araneta Avenue, Quezon City
(02) 8273-1504 / 09957266837
Atty. Clarence V. Guinto
ltoncr@ymail.com
Navotas
Gen. Gas Plant Bldg., Fishport Complex, North Bay, Navotas City
(02) 8283-3510
Cecilia F. Oliveros
1358ddmpao@gmail.com
Parañaque
Olivarez Plaza, Brgy. San Dionisio, Parañaque City
(02) 8833-6379 / 09209181055
Florante S. Martin
1367ddmpao@gmail.com
Pasay
LTO Pasay Compound, Domestic Road, Pasay City
09150945006
Gilbert B. Apsay
1368ddmpao@gmail.com
Pasig
Ynares Sports Center Compound, Pasig City
636-5770
Nida L. San Buenaventura
i13728888@gmail.com
San Juan
80 R. Magsaysay Blvd., Quezon City (and in San Juan Commercial Complex in N. Domingo Street for licensing needs)
(02) 8714-9113
Raymund N. Quibang
sanjuan1384do@gmail.com
Taguig
Old Administration Building, FTI Compound, Taguig City
09956338857
Alfeo S. Tadena, Jr.
taguigeo13918888@gmail.com
Valenzuela
Unit 1 & 2 Arca Plaza Bldg. Maysan Road, Maysan, Valenzuela City
(02) 8292-7846
Fe N. Cascante
i3968888@gmail.com
LTO Branches in Region CAR
Abra DO
Bangued, Abra
0921-317-5957
Jose B. Denna
ltobangueddo@gmail.com
Apayao DO
Luna, Apayao
0935-301-3709
Brendo A. Failoga
ltoapayao63@gmail.com
Baguio City DO & Baguio Licensing Center
LTO Compound, Polo Field, Pacdal, Baguio City
0977-875-1234
Gregorio R. Retuta Jr.
ltobaguiodo@gmail.com, ltolicensingbaguio@gmail.com
Benguet DO
Wangal, La Trinidad, Benguet
074 661 4434
Arsenio W. Bagtang
latrinidad1420@gmail.com
Ifugao DO
Lamut, Ifugao
0906-277-1642
Engr. Frederick B. Kimayong
ltolagawedo@gmail.com
Kalinga DO
Tabuk, Kalinga
0920-638-7013
Jennilyn C. Angog
ltotabukdo@gmail.com
Mt. Province DO
Bontoc, Mt. Province
0921-231-4453
Rosario K. Oyaman
ltobontoc.official@gmail.com
LTO Branches in Region I – ILOCOS
San Fernando, La Union
Aguila Road, City of San Fernando, La Union
072-6074108
Atty. Teofilo E. Guadiz III
ltoregion1@yahoo.com
Agoo District Office (DO)
San Agustin Sur, Agoo La Union
072-6870701
Mr. Romel A. Dawaton
ltor1agoo@gmail.com
Alaminos DO
Tanaytay, Alaminos City, Pangasinan
075-6332559
Ms. Cathrayn C. Alanon
ltoalaminos1@gmail.com
Batac DO
Quiling Sur, Batac City, Ilocos Norte
077-6005175
Ms.Susan Maria S. Gagarin
ltor1batac@gmail.com
Candon DO
San Nicolas, Candon City, Ilocos Sur
077-6043344
Mr. Amado A. Gomez
ltor1candon@gmail.com
Dagupan DO
AB Fernandez West Avenue, Dagupan City
075-6492481
Ms. Merlene C. Dumo
ltor1dagupan@gmail.com
Laoag DO
P. Gomez Street, Laoag City
077-6003828
Ms. Judy R. Sabas
r1ltolaoag@gmail.com
Lingayen DO
Capitol Compound, Lingayen, Pangasinan
075-6492332
Ms. Aileen T. Peteros
ltor1lingayen@gmail.com
LTO Branches in Region II – Cagayan Valley
Tuguegarao, Cagayan
San Gabriel Village, Tuguegarao City, Cagayan
(078) 8440160
Romeo Solomon Sergio A. Sales
ltoregionaloffice2@gmail.com
Aparri DO
Minanga, Aparri, Cagayan
09175084540
Jovy M. Abbariao
ltoaparrido@gmail.com
Basco DO
Kaybaloganan, Basco, Batanes
09163274488
Dennis O. Buendia
bascodo.0212@gmail.com
Bayombong DO
Capitol Compound, Bayombong, Nueva Vizcaya
09176302703
Marietta M. Flores
ltobaydo@gmail.com
Cabarroguis DO
Zamora, Cabarroguis, Quirino
09178243747
Emelita V. Malana
ltocabarroguis07@gmail.com
Cauayan DO
Central Terminal, Cabaruan, Cauayan, Isabela
09061971366
Florentino D. Dela Cruz, Jr
0224ltocauayando@gmail.com
Ilagan DO
Osmeña, Ilagan, Isabela
09175808859/09162738279
Roland A. Aguada
ilagan0228@gmail.com
Roxas DO
San Antonio, Roxas, Isabela
09175897562
Deo M. Salud
ltoroxasisabela@gmail.com
San Isidro DO
Ramos East, San Isidro, Isabela
09172009900
Melinda C. Magpali
lto.sanisidro.do@gmail.com
Tuguegarao DO
San Gabriel Village, Tuguegarao City
(078) 3969-782 /09175787770
Darie A. Mamuric
ltotuguegaraodo0244@gmail.com
LTO Branches in Region III – Central Luzon
Angeles DO
McArthur Highway, Brgy. Sto.Domingo, Angeles City
Aida G. Santiago
0304angeles@gmail.com
Balanga DO
Gov't Center, Ala-Uli, Pilar, Bataan
(047) 791-1772
Ronald S. Dabu
0308balanga@gmail.com
Baler DO
Brgy. Bacong, San Luis, Aurora
Renato S. Macalisang
bong_macalisang@yahoo.com
Baloc DO
Purok III Baloc, Sto. Domingo, Nueva Ecija
Maria Rosalie B. Escuadro
bautistamariarosalie@yahoo.com
Cabanatuan DO
Emilio Vergara HW, Brgy. Sumacab Este, Cabanatuan City, Nueva Ecija
Tarcila V. Dela Cruz
tarcila_varela@yahoo.com
Gapan DO
Bayanihan, Gapan City, Nueva Ecija
(044)486-0004
Adelaida A. Urrutia
0340gapando@gmail.com
Guagua DO
Brgy. Quilo, San Matias, Guagua, Pampanga
(045) 901-1045
Wilfredo M. Tajonera
Iba DO
Balili, Palanginan, Iba, Zambales
Enrique D. Flores
dickflores967@gmail.com
Malolos DO
McArthur Highway, Tabang, Guiguinto, Bulacan
(044) 795-5559
Carina C. Macapaga
ltomalolosdo@gmail.com
Meycauayan DO
Brgy. Camalig, Meycauayan, Bulacan
Joanna Febe F. Dela Cuesta
Olongapo DO
Ohio St. Upper Kalaklan, Olongapo City
Renato D. Torres
rdtorres@lto.gov.ph
Paniqui DO
Brgy. Samput, Paniqui, Tarlac
(045) 628-4807
San Fernando DO
Gov't Center, Brgy. Maimpis, City of San Fernando, Pampanga
Rey D. Laxa
0380sanfernando@gmail.com
San Jose DO
R. Eugenio St., Brgy. R. Eugenio, San Jose City, Nueva Ecija
(044) 511-2051
Susan D. Gabriel
sdgabriel@lto.gov.ph
San Rafael DO
DRT Highway, Ulingao, San Rafael, Bulacan
(044) 797-3985
Nancy O. Fernando
nofernando@lto.gov.ph
San Simon DO
San Agustin, San Simon, Pampanga
Myrna L. D'Bayan
ipila@lto.gov.ph
Sta. Maria DO
Bagbaguin, Sta. Maria, Bulacan
(044) 769-1835
Abel C. Beltran
Tarlac DO
Macabulos Drive, San Roque, Tarlac City
(045) 628-4877
Francis Peter M. Lising
LTO Branches in Region IV-A – CALABARZON
Batangas DO
Areza Compound, Brgy. Concepcion, Batangas City
(043) 740.9738, 09565621650, 09982138993
Melba R. Mapa, CTRO
0404batangasdo@gmail.com
Bacoor DO
2nd Floor RFC Mall, Molino, Bacoor, Cavite
(046) 471.1604, 09106624301
Jose Graciano F. Robles, CTRO
0412.ltobacoor.do@gmail.com
Dasmariñas DO
CC Compound, Brgy. Sabang, Dasmariñas, Cavite
(046) 431.4695, (046) 489.7988,09059164997
Jose Chrisainjelen D. Estrada, CTRO
0414jcdedasma@gmail.com
Cabuyao DO
154 Areza Town Center, Brgy. Canlalay, Biñan, Laguna
09222146466
Engr. Jaime C. Borjal, SupvTRO
0420ltocabuyaodo@gmail.com
Calamba DO
Brgy. Uno, Crossing, Calamba City
09998350606
Engr. Eugenio C. Diaz, CTRO
0422calambado@gmail.com
Cavite DO
Brgy. Putol, Kawit, Cavite
(046) 472.7744, 09356409473
Jimmy P. Flaris, CTRO
0428cavitedo@gmail.com
Gumaca DO
Brgy. Villa Nava, Gumaca, Quezon
(042) 317.6418, 09287222219
Dyonn T. Dacpano, OIC
0436gumacado@gmai.com
Imus DO
Brgy. Malagasang II-C, Imus, Cavite
(046) 458.7990, 09959869981
Gilda E. Zubia, OIC
0438.ltoimus@gmail.com
Balayan DO
Brgy. Calzada (Ermita), Balayan, Batangas
(043) 727.6973, 09977959627
Wilma U. De Castro, SupvTRO
0444balayaneo@gmail.com
Lipa DO
Tanco Drive, Maraouy, Lipa City
09564882908
Joseph L. Orense, CTRO
0448ltolipado@gmail.com;
Lucena DO
Lucena Grand Central Terminal, Diversion Road, Ilayang Dupag, Lucena City
(042) 373.0541, 09296281884
Leonardo A. Vargas, OIC
0452lucenado@gmail.com
San Pablo DO
Alaminos Compound, Brgy. San Benito, Alaminos, Laguna
(049) 546.6318, 09989252079
Engr. Celso C. Culis, SupvTRO
0472sanpablodo@gmail.com
Sta. Cruz DO
Brgy. Sta. Clara Sur, Pila, Laguna
(049) 540.5978, 09652209669
Engr. Teodora D. Aguirre. SupvTRO
0476pilado@gmail
Tagaytay DO
Areza Compound, Mahogany Market, Kaybagal South, Tagaytay City, Cavite
(046) 423.0341, 09155133224
Marilou M. Suelto, SupvTRO
0480tagaytayeo1@gmail.com
Antipolo DO
Sitio Angao, C. Lawis Extension, Brgy. San Isidro, Antipolo City
(02) 8529.4661, 09771394384
Christopher A. Batoon, SupvTRO
ltoantipolodorecords0488@gmail.com
LTO Branches in Region IV-B – MIMAROPA
Boac DO
Brgy. Bangbangalon, Boac, Marinduque
(042) 3111526
Edgardo M. Labao
ltoboacdo@gmail.com
Calapan DO
Dolce Casa Di Jo Ville, Brgy.Tawiran, Calapan City, Oriental Mindoro
(043) 2885402
Merwin C. Quitain
mcquitain@lto.gov.ph
Romblon DO
J.P. Rizal St., Brgy.Tabing Dagat, Odiongan, Romblon
(043) 5675199
Eva Liza M. Aseron
ltoromblon@gmail.com
Palawan DO
Valencia St., Puerto Princesa City, Palawan
(048) 4340562
Antonia B. Dela Cruz
ltopalawan0460@gmail.com
San Jose DO
Municipal Compound, San Jose, Occidental Mindoro
Mabelaine L. Cadena
ltosanjosedo@gmail.com
LTO Branches in Region V – Bicol
Daet DO
San Gregorio Village, Mancruz, Daet 4600 Cam. Norte
054 7310585
Dina G. David
Legazpi City DO
Embarcadero de Legazpi, Legazpi City, 4500 Albay
Felicidad S. Mendoza
Masbate City DO
Airport Road, Masbate City, 5400 Masbate
578-13-30
Maricar B. Butalid
Naga City DO
LCC Mall Compound, Naga City, 4400 Camarines Sur
871-52-56
Nero D. Claro
Sorsogon City DO
Diversion Road, Brgy. Cabid-An, Sorsogon City 4700 Sorsogon
331-33-68
Grace R. Rojas
Virac DO
San Isidro Village, Airport Road, Virac, 4800 Catanduanes
740-55-50
William B. Vidal
Ligao City DO
Maharlika Highway, Sta.Cruz Ligao City, 4504 Albay
052 4851078
Conie S. Peñaflor
Partido DO
Fuentebella Highway, Tigaon, 4420 Camarines Sur
054 8813049
Arlete B. Logronio
Ragay DO
Brgy. Banga, Andaya Highway, Ragay 44100 Camarines Sur
Jerome Oliver P. Oliva
Tabaco City DO
San Lorenzo, Tabaco City, 4511 Albay
016 6714807
Domingo Delfin B. Peñaflor
Iriga City DO
Maharlika Highway, San Isidro, Iriga City 4431 Camarines Sur
054 8715218
Gerardo L. Navarez
Irosin DO
Poblacion, Irosin, 4707 Sorsogon
Carlito A. Buenafe
LTO Branches in Region VI – Western Visayas
Bacolod City DO
Cottage Road, Bacolod City
Reuben M. Tampos
Barotac Viejo DO
Sitio Pal-ac, Tupas Street, Poblacion, Barotac Viejo, Iloilo
Gwendolyn R. Cejalvo
Himamaylan DO
Brgy.1 Poblacion, Himamaylan City, Negros Occidental
034 7446199
Renato S. Novero
Cadiz DO
Gustilo Blvd. Brgy.Zone 1, Cadiz City, Negros Occidental
034 7207407
Henry L. Melocoton
Calinog DO
Calinog Municipal Compound, Calinog, Iloilo
033 3200029
Cecilia J. Rombla
Iloilo City DO
Brgy. Quintin Salas, Jaro, Iloilo City
033 3295239
Jose A. Degollado, Jr.
Kalibo DO
Brgy. Tigayon, Kalibo, Aklan
036 2687428
Marlon L. Velez
Roxas City DO
Brgy. Tiza, Roxas City, Capiz
036 6207543
Lourdes P. Casipe
San Carlos DO
Cebu Avenue, San Carlos City, Negros Occidental
034 7295215, 034 3126851
Gerard A. Feril
Antique DO
DPWH Compound, San Jose, Antique
Daisy T. Duroja
LTO Branches in Region VII – Central Visayas
Bais City DO
Satellite Market, Brgy. Hangyad, Bais City, Negros Oriental
(035) 402 9406
Clarita Lilanny D. Singco
coo.baisr7@gmail.com
Bayawan City DO
Brgy. Ubos, Bayawan City, Negros Oriental
09985916358
Marliza P. Elesterio
0706bayawansupply@gmail.com
Carcar City DO
Valladolid, Carcar City, Cebu
09685856826
Adela A. Ybañez
0712carcarsupply@gmail.com
Toledo DO Licensing Extension-Office Balamban Cebu
Sta. Cruz – Sto. Niño, Poblacion, Balamban, Cebu
Engr. Vincent A. Solijon
lto7balamban@gmail.com
Cebu City DO
4th Flr. Robinsons Galleria, General Maxilom Avenue Corner Sergio Osmeña Extension, Brgy. Tejero, Cebu City
09185576662
Joel T. Maloloy-on
lto7cebucitydo@gmail.com
Danao City DO
Taytay, Danao City, Cebu
(032) 344 3556
Neil Cesar C. Noe
danaoofficelto7@gmail.com
Dumaguete City DO
Capitol Area, Taclobo, Dumaguete City, Negros Oriental
09054640130
Sande Rosendo L. Padriga
r7dumaguetedo0728@gmail.com
Jagna DO-Garcia Hernandez
West Canayaon, Garcia-Hernandez, Bohol
09612308389
Flordeliza B. Monceda
0730jagnadistrictoffice@gmail.com
Mandaue City DO
J Center Mall 165 A.S. Fortuna Street, Bakilid, Mandaue City, Cebu
09451279289 (Licensing)
Engr. Eugene L. Gador
r7mandauecitydo0732@gmail.com
Medellin DO
New Medellin Estate Subdivision, Poblacion, Medellin, Cebu
09985935934
Jean Encarnacion D. Aying
newmedellindo@gmail.com
La Libertad DO
South Poblacion, La Libertad, Negros Oriental
Rowena V. Teves
0741lalibertadmis@gmail.com
Siquijor DO
Caipilan, Siquijor, Siquijor
09985916362
Gerald J. Dominguez
r7siquijordo0744@gmail.com
Tagbilaran City DO
Enerio Street, Poblacion 3, Tagbilaran City, Bohol
(038) 427-1771
Yvonne T. Auza
tagbilarancitydistrictoffice@gmail.com
Toledo City DO
Sergio Osmeña Sr. St. Poblacion Toledo City
09985916353
Atty. Vicente L. Gador, Jr.
r7toledodo0752@gmail.com
Lapu-Lapu City DO
City Hall Drive, Pajo, Lapu-Lapu City, Cebu
09985916349
Engr. Lee Everett C. Chuan
0760oic@gmail.com
Lapu-Lapu City DO
Alturas Mall, Tagbilaran City
(038) 427 5221, 09985916365
Angeles M. Enoc
0761tagbilarancityeo@gmail.com
Ronda DO
Poblacion, Ronda, Cebu
(032) 472-0453
Mhike Jelord
Rolloltorondadistrictoffice@gmail.com
LTO Branches in Region VIII – Eastern Visayas
Tacloban City DO
Old Army Road, Tacloban City, Leyte
(053) 325-5005
Domitilla M. Serrano
domitillaserrano@yahoo.com
Baybay DO
Magsaysay Ave., Zone 23, Baybay City
0915-826-3868
Virgilio R. Polido
virgiliopolido54@gmail.com
Borongan DO
Brgy. Bato, Borongan E. Samar
(055) 560 8570
Lorna O. Abella
loabella_44@yahoo.com
Calbayog DO
J.D. Avelino St. Calbayog W. Samar
0927-552-0561
Paz B. Tarrayo
paztarrayo1957@gmail.com
Carigara DO
Government Center, Carigara, Leyte
09612402727, 09562362273
Romeo P. Alianza
rpalianza1975@gmail.com
Catarman DO
Brgy. Dalakit, Catarman N. Samar
09996768432
Evelyn L. Pista
pistaevelyn@gmail.com
Catbalogan DO
Capitol Ground, Rizal Ave. Extn, Catbalogan W. Samar
0555300282, 0555438260
Vivian D. Mabag
vivdmabag@yahoo.com
Maasin DO
Brgy. Abgao, Maasin City Southern Leyte
(053) 570-8056, 09385003058
Michelle May O. Sarausa
mosarausa@lto.gov.ph
Naval DO
Municipal hall, Sto Niño Poblacion , Burauen, Leyte
09186916214
Carmenia Caballes
ainemracsellabac@gmail.com, ccaballes88@yahoo.com
Ormoc DO
Brgy. Cogon, Aunubing St. Ormoc City
(053) 561-2169
Araceli B. Diaz
ara_diaz125@yahoo.com
Palompon DO
LTO Heights, Guiwan I, Palompon, Leyte
(053) 555-8089
Jose A. Villar
jecesvallar1@yahoo.com
San Juan DO
Carillo St. San Juan, Southern Leyte
09753736596
Ma. Victoria M. Cuizon
ma.victoria_cuizon@yahoo.com
LTO Branches in Region IX – Zamboanga Peninsula
Zamboanga DO
Veterans Avenue, Zamboanga City
062 9930289
Noel M. Noche
Ipil DO
Ipil Poblacion, Zamboanga Sibugay
062 3332595
Concepcion R. Ediza
Dipolog DO
Upper Turno, Dipolog City
065 9083091
Nurdini G. Laja
Pagadian DO
Cerilles Bldg. Brgy Tiguma , Pagadian City
062 2152791
Johan S. Macaumbos
Basilan DO
J.S. Alano St, Isabela City, Basilan
0916-532-7095
Olloy K. Jalaluddin
Jolo DO
Provincial Capitol Site, Jolo Sulu
0936-3097-643
Taha A. Jailani
LTO Branches in Region X – Northern Mindanao
Cagayan de Oro DO
MVIS Compound, Zone 7, Bulua Cagayan de Oro City
(088) 880 6813
Ferdinand C. Flores
Maramag DO
Purok 5, North Poblacion, Maramag, Bukidnon
0917 630 6633
Annabelle J. Palamine
Kibawe DO
Purok 5, West Kibawe, Kibawe, Bukidnon
09753027196
Eric Ryan U. Primero
Gingoog DO
F. Duguenio St., Sta. Clara Rd, Brgy. 26, Gingoog City
(088) 861 3221
Marissa E. Cajardo
Iligan DO
Rosario Heights, Iligan City
(063) 223 0052 / (063) 221 7691
Monadato M. Mangadang
Malaybalay DO
Brgy. 9, Malaybalay City, Bukidnon
(088) 813 4106
Juntelie T. Goc-Ong
Camiguin DO
Mambajao, Camiguin Province
(088) 387 1228
Jesus B. Longasa
Oroquieta DO
Lower Lamac, Capitol Compound, Oroquieta City, Misamis Occidental
0917 771 7122
Jonas M. Suezo
Ozamiz DO
Near City Hall Drive, Bernard St., Brgy. Aguada, Ozamiz City, Misamis Occidental
(088) 545 1507
Salome M. Navarro
2nd District Cagayan de Oro DO
Zone 2, Agusan, Cagayan De Oro City
(088) 859 2746
Khamzani S. Darimbang
Tangub DO
Beside Agora Market, Brgy. 3, Tangub City, Misamis Occidental
(088) 395 3171
Marvin M. Ursal
Tubod DO
Sagadan Poblacion, Tubod, Lanao del Norte
(063) 227 6299
Malic A. Sultan
Valencia DO
New Bus Terminal, Lumbo, Valencia City, Bukidnon
(088) 828 5194
Virgilio R. Nanol
LTO Branches in Region XI – Davao Region
Davao City DO
Quimpo Boulevard, Davao City
082 2272513
Melencio I. Diaz, Jr.
middiaz3@yahoo.com
Comval DO
Nabunturan, ComVal Province
Josephine B. Dela Vega
bebingdelavega@yahoo.com
Digos DO
Aurora 6th Street, Brgy. San Jose Digos City, Davao del Sur
082 2373887
Edmund B. Arocha
edmundbarnacheaarocha@gmail.com
Malita DO
Quezon St. Poblacion, Malita Davao Occidental
Lloyd Bucod
lloyd_bucod@yahoo.com
Mati DO
Government Center, NHA Dahican, Mati City, Davao Oriental
087 3884040
Benjamin P. Antonio, Jr.
ltomatido@gmail.com
Samal DO
Brgy. Miranda, Babak District Island Garden City of Samal, Davao Del Norte
Elizabeth A. Ilustre
elizabeth.ilustre@yahoo.com
Panabo DO
Bulakanon Timber Woodworking Shop, Centro 2, KM 29, J.P Laurel, Panabo City
Elecia Cabunilas
eleciacabunilas@yahoo.com
Tagum DO
Provincial Government Center, Brgy. Mankilam, Tagum City, Davao Del Norte
084 2166516, 084 4002555
Marietta F. Piccio
mariettapiccio@yahoo.com
LTO Branches in Region XII – SOCCSKSARGEN
Koronadal City DO
Jaycee Avenue, Koronadal City, South Cotabato
(083) 520-1533
OIC Hasmin B. Masukat
ltodiskor@gmail.com
General Santos City DO
City Hall Compound, General Santos City
(083) 553-9414
SVTRO Cecilia F. Torrento
lto_generalsantoscity@yahoo.com
Marawi City DO
Matampay, Marawi City, Lanao del Sur
(098) 512-7486
SVTRO Murungcabai D. Manding
ltomarawi@gmail.com
Kidapawan City DO
Osmeña Drive Kidapawan City
(064) 521-0070
SVTRO Genalinda P. Ganotice
ltokidapawan1220@gmail.com
Cotabato City DO
Governor Gutierrez Avenue, BARMM Compound, Cotabato City
(064) 421-8560
OIC Victoria M. Lavina
ltocotabato1204@gmail.com
Tacurong City DO
Roxas Street, Poblacion Tacurong City
(064) 562 3660
SVTRO Mary Ann D. Trabado
ltotacurong@gmail.com
Sarangani DO
President Quirino Street, Poblacion, Alabel, Sarangani Province
(083) 508-2271
SVTRO Mercedita S. Barranco, J.D.
ltosarangani@gmail.com
Kabacan DO
National Highway, Kayaga, Poblacion, Kabacan Cotabato
SVTRO Ansary D. Sumpingan
1218kabacaneo@gmail.com
Maguindanao DO
Barangay Capiton, Datu Odin Sinsuat, Maguindanao
064 557 4988
OIC Amina S. Edza
ltomaguindanao@gmail.com
Surallah DO
J.P Laurel St Barangay Libertad (Poblacion) Surallah, South Cotabato
(083) 238-3346
OIC Elena D. Bayoneta
ltosurallah1242@gmail.com
LTO Branches in Region XIII – CARAGA
Bislig DO
Mangagoy, Bislig Surigao del Sur
086 8532674
Solaiman R. Pacasirang
solaimanltoltopacasirang@gmail.com
Butuan DO
J. Rosales Avenue, Butuan City
085 8152178
Asis K. Toma
ltobutuan.caraga@gmail.com
Cabadbaran DO
Fc Dagani Street, Cabadbaran City, Agusan Del Norte
085 8185854
Engr. Eugene P. Rula
eugenerula@yahoo.com
Dapa DO
Dapa, Surigao Del Norte
Nancita E. Dulpina
nancitadulpina1963@gmail.com
Patin-ay DO
Patin-ay, Agusan Del Sur
085 8395472
Engr. Sehawi Macadato
sehawimacadato1976@gmail.com
Surigao DO
Provincial Capitol Compound, Surigao City
086 8272001
Danielo Merson C. Borja
danielomersonborja@gmail.com
Tandag DO
Capitol Road, Tandag, Surigao Del Sur
086 2113322
Jimmy M. Daray
jimmydaray2012@yahoo.com
Trento DO
Trento, Agusan Del Sur
Engr. Abduljavier M Guma-os
dotrcaraga13@gmail.com
LTO Contact Information
The LTO district and extension offices typically handle all concerns relating to transportation, including vehicle registrations, verifiations, and renewal and driver's and conductor's licenses application and renewal. They are generally open from 8:00 a.m. to 5:00 p.m. Mondays thru Fridays. Some are also open on Saturdays, though the operating hours may vary depending on the volume of people coming in.
To be sure about these operating hours, just contact your preferred LTO branch. But, if you have other concerns that the LTO branches nearest you can't address, LTO can be reached through the following:
Via their Contact Form at https://lto.gov.ph/contact-us2.html.
Via email at ltomailbox@lto.gov.ph.
Via phone at 89229061 to 63. or
Via the LTO Text Hotline service by texting: and sending it to 2600. If you wish to know what keywords to text, then type LTOHELP and send it to 2600.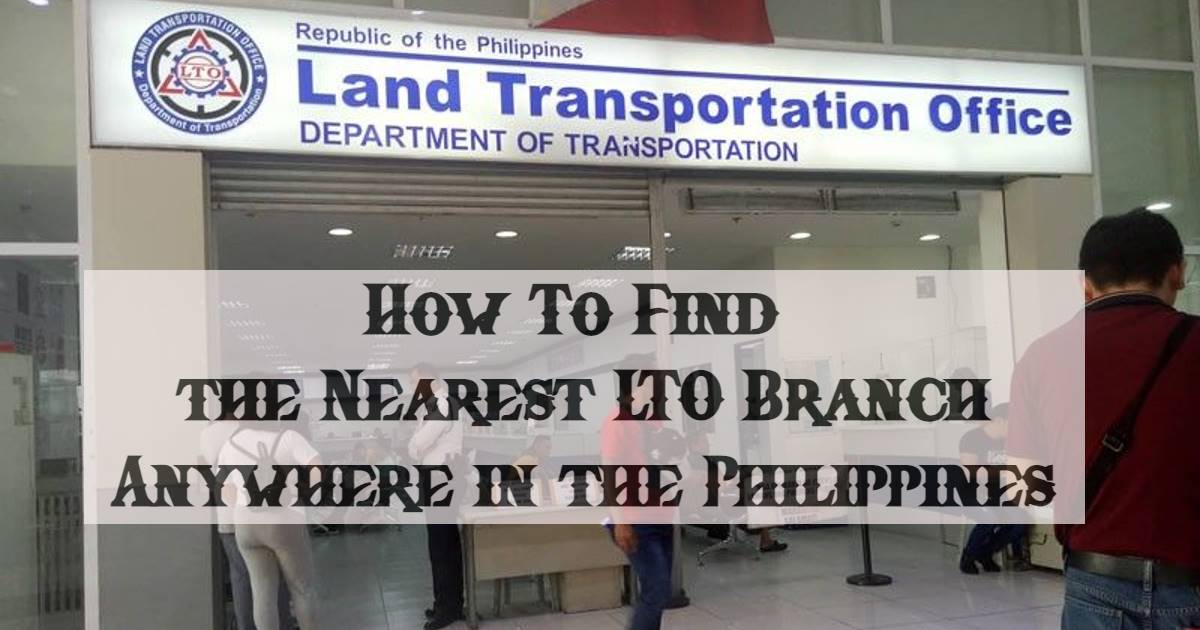 Final Thoughts
Note that even though most LTO branches have reopened, they are observing a lot of new measures and some are already dealing with backlogs so the process might be a bit slow. That said, we advise that you pack in a lot of patience whenever you have to deal with any of the LTO branches as the staff are already doing their best to efficiently address your concerns, particularly with the launch of their new LTMS portal.