Cebu is more than just a vacation spot, despite the allure of its beaches and the Instagram photos that will make you green with envy. It serves as a center for arts, education, business, and leisure. As a result, it's not shocking that so many individuals are leaving their current homes in order to buy a house and lot in Cebu. The province is more than simply a vacation spot; it's a location to fully appreciate and appreciate each day.
Also Read: 5 Best Reasons to Retire in Davao
When the time comes for retirement, many Filipinos and Filipino expats all over the world have a certain spot in mind. The same thing will happen to you, so it's important to start thinking about where you want to call home after you retire from work or your business. Here are some reasons why Cebu is the best place for you to retire.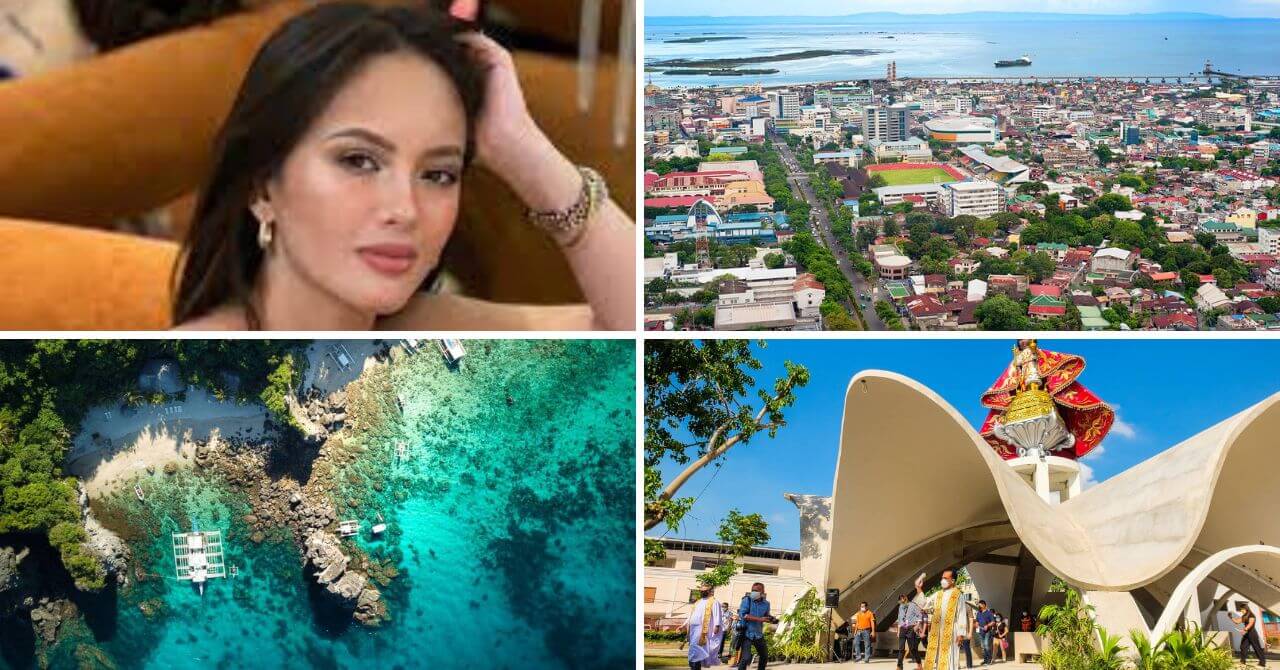 1. Housing and living expenses that are affordable
Metro Manila has become the third most expensive city to live in all of Southeast Asia due to the rising cost of living and real estate in recent years. Cebu, on the other hand, is a lot more reasonable for most people to relocate to. Despite having a very low monthly salary, many families in Cebu can get by quite nicely on just $1,000.
Housing expenses there are also significantly cheaper than in Metro Manila. Rent in Cebu is up to 55.46 percent cheaper than in Metro Manila. Houses and land for sale in Cebu are also significantly cheaper than in Manila proper.
Cebu offers a lot to its residents, but maybe the finest perk is the low cost of living. Cebu's food and basics prices are cheaper than those in Manila. Because the province cultivates its own crops and harvests an abundance of fish, fresh vegetables is also easily accessible.
It's true that there's a wide range of real estate options for people with different financial capabilities. Cebu province may be home to one of the Philippines' most advanced metropolises, yet it still has less than half the population density of Metro Manila. This paves the way for builders of affordable housing to get their projects off the ground.
Due to the low cost of living and the fact that many locals speak English, relocating to Cebu is a viable option for many people from outside of the Philippines. Many families, expats, and retirees find it to be the ideal area to settle down on a reasonable income while yet having access to the finer things in life.
2. Cebu has been identified as an economic hub
Cebu, the largest city in the Visayas and sometimes referred to as "the Queen City of the South," is a major commercial center and one of the Philippines' most prosperous areas. Beyond its booming tourist industry, which annually pulls in millions of sightseers and dollars from around the world. The construction, furnishings, information technology, and international trade sectors have all seen significant growth recently.
Cebu, along with Manila, is one of the Philippines' most important commercial centers. Cebu has been predominantly an agricultural region for decades, producing staples including maize, rice, mango, coconut, banana, peanut, and sugar. Manufacturing, retail, real estate, and professional and business services are all booming in the province because to the country's recent technological and economic development.
This implies that Cebu is ripe with prospects for employment and entrepreneurship. If you're wanting to start a business or further your profession, you'll find plenty of opportunities in Cebu's thriving economy.
Many firms have chosen to invest, expand, and develop in the city because of the government's active assistance, which includes tax incentives. And with additional companies setting up shop, the city's economy is anticipated to flourish for decades to come.
Cebu is becoming increasingly popular as a location to call home because of the city's booming economy. The job market is wide open for recent graduates and seasoned professionals alike in this day and age, thanks in large part to hybrid workforces.
3. Cebu is diverse; it offers a peaceful getaway and plenty of activities
Many retirees seek peace and quiet, but others long for the excitement of new experiences. The two could be mutually desirable for certain people. Considering this, Cebu is the best retirement place to be.
The people of Cebu get to enjoy a wide variety of entertainment options every day. A retirement by the ocean may be peaceful and relaxing. On the other side, you may choose to settle down in the bustling urban core, where nightlife, retail, and food options are endless. A further distinctive element of daily life in Cebu is that the two ways of existence are not mutually incompatible. Those who reside in the metro area may easily take a car trip to the suburbs or the countryside for a change of scenery.
Cebu is a cultural treasure trove, with festivities like Sinulog and Dinagat and foods like budbod and masi. Each city and town in the province has its own unique history and set of regional specialties. 
Cebu is brimming with historical sites, from the notorious meeting between Magellan and Lapu Lapu to the sites that saw the Filipinos' resistance to Spanish colonial rule and final victory. Exploring Magellan's cross, the Lapu Lapu shrine, the oldest and shortest national road in the country, Colon street, and Fort San Pedro will give you a good sense of Cebu's rich history.
Many different kinds of people, from Mindanaons to foreigners, have settled in Cebu. Cebu is attractive to retirees because it is a cultural melting pot where people of all backgrounds and faiths are accepted and celebrated for who they are.
4. Cebu is accessible for travel
Cebu's central location in the Philippines makes it an ideal departure point for trips all across the country and the world. It is possible to go to other provinces and even Manila by ferry from any of the province's several seaports. In fact, it just takes a few of hours to go by boat from Cebu to Dumaguete or Bohol.
Mactan-Cebu International Airport is Cebu's international airport, and it is served by both domestic and international airlines. More airports are planned to be built in the province as well. Cebu's convenient proximity to other domestic airports means that it is a good choice for frequent fliers.