After many years of working or just surviving, retirement is having time to do anything you want. You'll need to put in a lot of time and effort to plan and prepare for this phase of your life, just as you would for any other. It's important to select a place where you may spend your golden years in peace and comfort.
Also Read: 7 Best Reasons to Live and Retire in Cavite
We recommend Batangas as a retirement destination if you haven't made up your mind yet. The province of South Luzon is ideal for retirees looking for a quiet place to settle down. Can't decide if this location is good for you. To assist you make up your mind, we've compiled a list of the top reasons to retire in Batangas.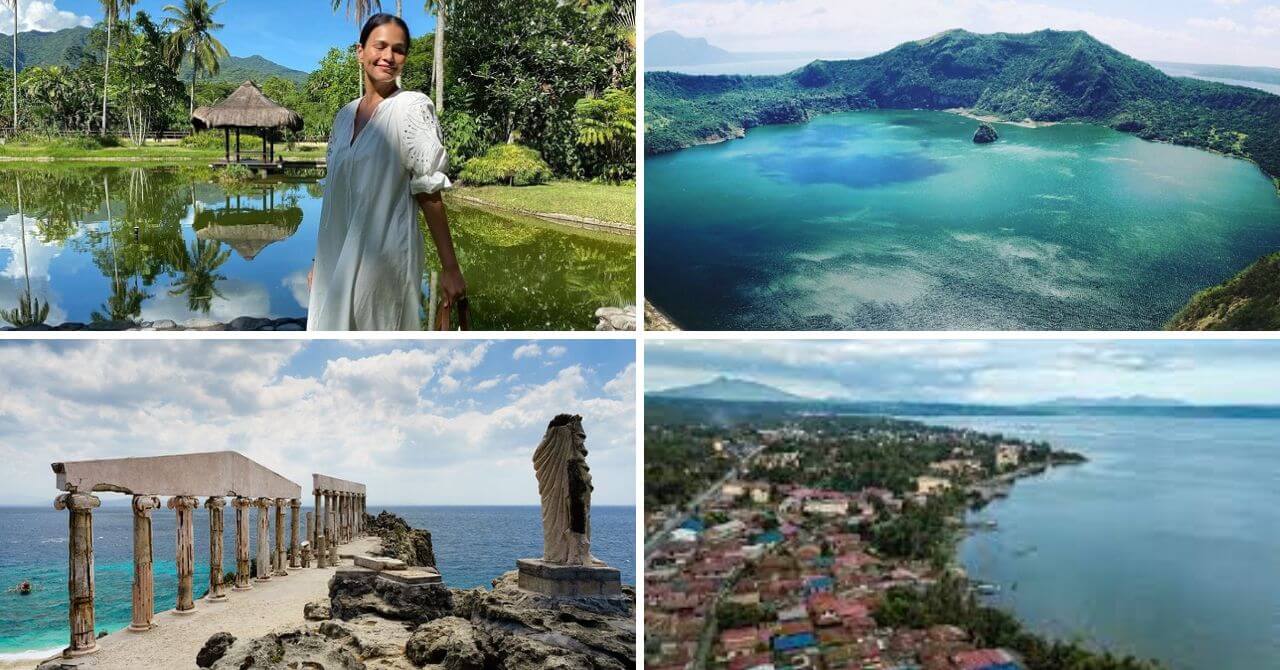 1. Quiet neighborhoods and sceneries
The beautiful landscapes, rolling green hills, lush woods, clean beaches, and peaceful suburbs of Batangas make it a popular tourist destination. If peace and quiet are what you seek, this province is your best bet.
You may make the most of your retirement years by taking advantage of all the vacation spots and entertainment options that are available here. The Farm at San Benito, Summit Point Golf & Country Club Lipa, and Mount Malarayat Golf & Country Club are just a short drive from your Batangas retirement home.
The province of Batangas serves as an entry point to the greater Manila area. In addition to the standard amenities of a modern house, residents also enjoy a haven of peace and quiet far from the clamor of the city. You can always find a place to go away, as additional things to do, and most importantly, time to spend with family, are located close by. Beaches, hiking, and other outdoor pursuits are all good options.
Living in Batangas has numerous advantages, but one of the biggest is easy access to stunning beaches that aren't accessible from the urban centers. The islands of Tanauan, Laiya, Anilao, and Nasugbu, for instance, are unspoiled havens for beach vacations, scuba diving, and snorkeling. To get away from the rush and bustle of the metro, many city inhabitants flock to these communities' beaches.
2. Batangas is neither too busy nor too remote 
Batangas is not very urbanized,   Even said, retirement here won't necessarily entail a move to the wilderness. The province successfully combines city life with rural tranquility.
Even though you'll be leaving the bustle of the city behind, you can be certain that you'll have all of the amenities you need to enjoy your new rural home. As the province's business sector expands, there is an increasing number of restaurants, shopping centers, and other modern amenities in Batangas.
In addition to its cultural significance, Batangas Province is well-known abroad as a prime travel destination. Some examples are San Juan's beautiful beaches and charming historic churches. Aside from being a great place to visit, the province is also a great place to call home.
Batangueos and visitors from adjacent provinces like Laguna, Cavite, and Quezon, as well as the major cities of Metro Manila, such as Quezon City, Manila City, Makati City, and Mandaluyong City, would find a lot to enjoy.
Calabarzon's major corporations, commercial and business districts, and industrial parks may all be found in this picturesque metropolis known as a special economic zone. Because of this, additional job openings have opened up in the area. The province of Batangas also features first-rate educational institutions, medical centers, and other amenities typical of larger cities.
Even if you live outside of a major city, you may still experience metropolitan amenities in a provincial setting. On top of that, Batangas has a wide variety of dining alternatives, including several restaurants, bakeries, and shopping centers.
Both the STAR Tollway and the South Luzon Expressway put Batangas within easy driving distance of the Manila metropolitan area. Although Lipa is a major city, there are other major cities in the area that need your attention as well. Metro Manila, Makati, Laguna, Tagaytay, and Batangas City are all good examples.
As a result, city dwellers have easier access to a wider variety of economic and social resources than those who choose to leave the city. Having its main hub in SM City Lipa makes getting everywhere you need to go a breeze. Jeepneys and vans are always at your disposal for getting about the city.
It also won't be hard to locate good medical treatment in retirement in Batangas. The kind of medical treatment you've had in Metro Manila is available at a number of hospitals in the surrounding area, including the Batangas Medical Center, the United Doctors of St. Camillus de Lellis Hospital and Medical Center, the Metro Lipa Medical Center, and many more.
3. Low cost of living
It's a well-known fact that city life may be costly. The cost of living in Metro Manila has risen sharply in recent years, outpacing the growth of average salaries by a wide margin.
The cost of living in Batangas is far lower than in Metro Manila, which is a major selling point for those looking to retire there. In Batangas, you may save money on everything from groceries to taxi rides to medical treatment, which is great for retirees.
Rich in culture and traditions
The city of Lipa, Batangas, is home to a vibrant culture of its own. The Coffee Festival, Walistik Festival, and Lomi Festival are just a few of Lipa's annual celebrations. Lipa expresses its appreciation for the things for which it is famous through these celebrations. Numerous museums highlight the region's rich heritage and longstanding passion for coffee.
Lipa, Batangas is known as "Little Rome" by some because of the abundance of Catholic churches, monasteries, and retreat centers found there. In Lipa, the Metropolitan Cathedral of San Sebastian, or Lipa Church, is perhaps the largest church. This Renaissance structure is the present cathedral of the Archdiocese of Lipa.
4. Great food
Batangas is paradise for food lovers thanks to its staggering variety of mouthwatering cuisine. Other than its beaches, the province's cuisine, particularly the tawilis, a fish native to Taal Lake and included in dishes like Bulalo and Batangas Lomi, is a major lure for tourists and retirees.