Finding a cheap house and lot for sale on the market can be challenging especially if you're near to retore. There are many places to go in Metro Manila, but Las Piñas has some benefits. Las Piñas is one of the places in Metro Manila that is growing the fastest.
Also Read: 7 Best Reasons toRetire in Pampanga
In Las Piñas, you might be able to find everything you need. When it comes to getting the house and lot of your dreams, let yourself be part of a brand-new neighborhood and live the best life you deserve.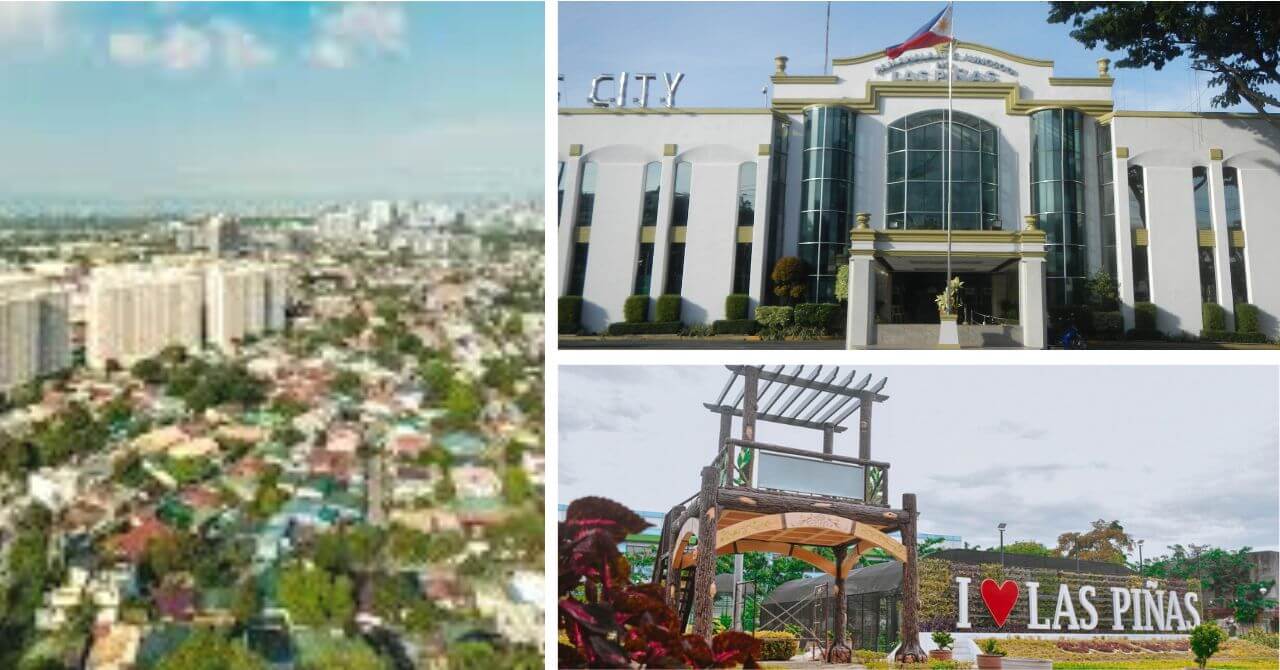 1. Accessibility
Las Piñas  is easy to get to by private cars, buses, jeepneys, and tricycles. It is near the South Luzon Expressway (SLEX) and the Manila-Cavite Expressway (CAVITEX), so it is easy to get to and from other parts of Metro Manila and nearby areas. Commuting and going to different places easily is important when you retire,.
Las Piñas sounds like a great city to live in when you plan to go back in the Philippines for good. You might be used to having an easy commute and accessible transportation abroad but in the Philippines, you have to be in a city that will not make it harder for you to navigate and explore.
 2. Plenty of possibilities
Las Piñas  is a first-class city that is popular for its many benefits as a place to live and work. It is thought to be one of the towns in Metro Manila with the fastest growth and the most progress. Part of the city's land has been set aside for homes, while the other part is used for business, industry, and government.
The city is surrounded by Paranaque City to the north and northeast, Muntinlupa City to the east and southeast, the towns of Imus and Bacoor in the province of Cavite to the south, and the beautiful Manila Bay to the northeast.  So, residents and tourists can look forward to something in every part of the city.
An ideal site should be able to meet certain requirements, such as having a stable population, being easy to get to, having a strong infrastructure, having a well-developed community, being safe, and having access to important services and resources, among other things. Living in an apartment in Las Piñas is a great choice and investment, whether you want to live alone or with a family when you retire!
3. Many tourist attractions and source of entertainment 
Living in Las Piñas makes it easy to get to places for fun and sightseeing. This city has a lot of places to shop and hang out with your family on the weekend. You can now order tickets ahead of time for that much-needed movie night. Malls are an important part of Filipino society, and there are a lot of them in Las Piñas .
You'll be happy to know that you can drive quickly to your favorite tourist spots. Just take the South Luzon Expressway (SLEX) to get to your favorite spots in the south. The Ninoy Aquino International Airport (NAIA) is also close to Las Piñas. For your summer vacation, you can easily get to Palawan and Boracay. You don't have to be worried becoming bored if you retire in Las Piñas !
4. Housing that is affordable
Apartments, townhouses, and single-family homes are all affordable housing choices in Las Piñas . The city has several gated communities and subdivisions with facilities like parks, swimming pools, and playgrounds. You can live in your dream house once you retire in Las Piñas since housing are affordable unlike other areas in Manila.
5. Close to business areas
Las Piñas  is near SM Southmall, Robinsons Place Las Piñas , and Alabang Town Center, which are all places to shop. Residents can find many shops, bars, and ways to have fun at these malls. You don't have to worry about running errands or needing business papers since Las Piñas s is close to many business areas.
6. Lots of historical places
The famous Bamboo Organ is in Las Piñas . It is a unique singing instrument made from bamboo pipes and was built in the 1800s. Other historic places in the city include the Las Pias Bridge and the Diego Cera Bridge, both of which are considered national cultural gems.
7. Many arts and religious activities
Las Piñas is known for its many religious and cultural customs, such as the Feast of St. Joseph, which is held every March. There are also a number of events in the city, such as the Las Pias Food Festival and the Immaculate Conception Parish Fiesta, which show off the different cultures in the city.
8. Great education
https://www.instagram.com/p/Co31tI8r6aU/
There are several good schools in Las Piñas , both state and private. The Las Piñas Campus of the University of Perpetual Help System DALTA is also in the city. This campus offers both undergraduate and graduate programs in a number of areas. If you plan to study short courses or go back to school once you retire, then you can do so in Las Piñas !
9. Less pollution 
One of the best things about living in the south of Metro Manila instead of more crowded places is that there is less pollution. The total amount of pollution a place makes is affected by how many people live there. The role of the city government is also very important. Las Piñas 's government is committed to setting a good standard for cleanliness, and everyone is working together to make the city greener and more friendly to the environment. When it comes to your health, living in a clean place can help you avoid getting sick. The air in the south is better than anywhere else.
When you live in a place with little pollution, it's also easier to deal with stress. Even though there are many industrial and corporate buildings, there are still efforts to add greenery for a healthier atmosphere and better health. Las Piñas has a number of hospitals and medical centers, like the Las Piñas Doctors Hospital, the Asian Hospital and Medical Center, and the Perpetual Help Medical Center. Residents get good health care services at these places. Las Piñas sounds ideal for retirees who worries about their healthcare and being near to medical centres or hospitals.
10. Las Piñas condos and housing options are top tier
Las Piñas is in the south of Metro Manila and is a gateway to CALABARZON. It is perfect for people who work in the city but want to go to the countryside to see green scenery, cold springs, and rivers. When you live in a condo in Las Piñas , roads like the South Luzon Expressway make distance not really a problem. Central business areas like BGC and Makati City are only a few minutes away.
11. Getaways are easier to plan in the city
Being only a few kilometers from SLEX makes it easy to plan and go on quick trips with family and friends to the towns in South Luzon. So, whenever you want to be in nature, you can drive to Tagaytay, get a good cup of coffee, and sit outside while enjoying the cool breeze and beautiful view.
You can also go on an outing with your family to the beach or go camping with your friends in Laguna or Batangas. In reality, there are a lot of choices. Also, if you're going overseas, you don't have to rush on the day of your flight because the nearest airport is just a short drive from Las Piñas City. Now, that's one of the reasons why buying in Las Piñas is one of the smartest things you can do. Some retirees or elderly people, may not be able to pay to travel even short distances for quick trips. So, if you live with them in a condo, you could  relax by your condo's yard or swimming pool!