Not everyone who ventures out to become OFWs, especially those who leave the country for the first time become successful at their first try. There are many OFW success stories out there, but then there are also success stories of those who strived to make a living in the Philippines.
With that in mind, the Overseas Workers Welfare Administration has come up with a program which will help support OFWs who have struggled working overseas and were made to come back home under various circumstances.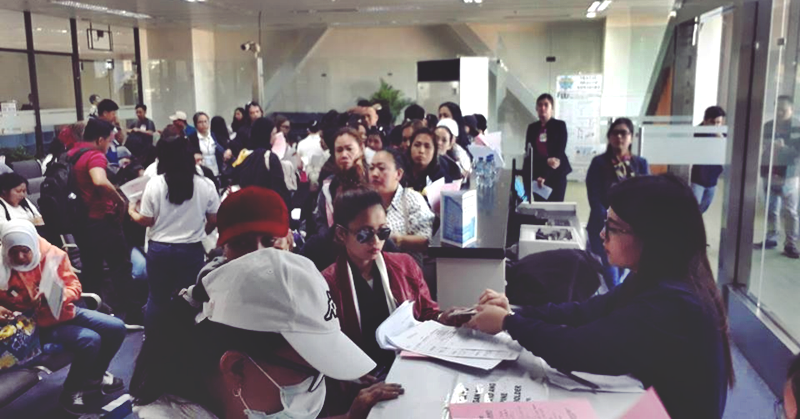 Terminated OFWs Can Now Avail OWWA's PHP 20K Livelihood Assistance Upon Return
Filipino migrant workers who have lost their jobs prematurely due to termination, maltreatment, and other employer contract violations are eligible to apply for a PHP 20,000 livelihood aid under OWWA's "Balik-Pinas, Balik-Hanapbuhay" upon their return home.
According to Labor Attache Labatt Jalilo dela Torre, OFWs who have been terminated by their employers and are sent home for good are endorsed to OWWA offices in their respective region or hometown.
However, statistics from the Department of Labor and Employment reveal that only 260 OFWs have availed this benefit as of the end of the third quarter of 2018.
One of the probable reasons behind this is that the OWWA is said to be very particular in evaluating the returning OFW's proposed project so that the financial aid does not simply go down the drain.
The program was designed to help distressed OFWs, particularly holdovers of government shelter who have cases against their employers; those who are terminated for medical reasons; or have been laid off because their employers have had financial difficulties.
According to Welfare Attaché Marivic Clarin, the program is not intended for returning OFWs to pay off their debts back home, and so the cash assistance is tied with development training to provide the recipients with basic skills needed to grow their livelihood project of choice.
This means that part of the program is evaluation and supervision of the project to ensure its success especially now that the aid has doubled from PHP 10,000 since 2016.
The "Balik-Pinas, Balik-Hanapbuhay" initiative is part of the reintegration programme to help former OFWs rejoin society through livelihood opportunities should they decide to stay home for good.