2018 has seen great achievements under the government's Build, Build, Build! Program – from public infrastructure to land and air transportation facilities. Not only do these achievements signify a more advanced outlook on the country, but also more jobs for the people.
If it's anything indicative of what the New Year is going to be, then we can expect more big things to come. After all, President Duterte still has about three years into finishing his term and so do his projects.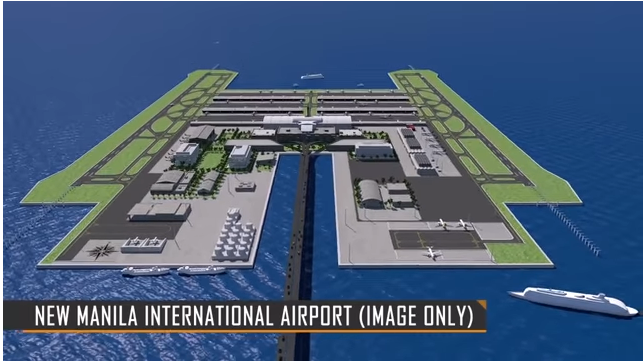 More Jobs Soon to be Available with Construction of Bulacan Int'l Airport
Earlier, San Miguel Corporation (SMC) had announced that the construction of the 'world's biggest airport' in Bulacan is set to begin in 2019. And with this comes by as many as 1 million job opportunities to open, as shared in a report by the Inquirer.
With this development, a number of OFW groups have submitted letters and petitions in support of the costruction of the new facility, not only to give the Philippines a world-class airport, but also to provide jobs to OFWs who wish to return to the country and to start anew.
According to Susan Ople, head of the Blas F. Ople Policy Center, there are high hopes that once these major projects start to roll out, more job openings will be made available to hundreds and thousands of Filipinos. At the same time, this would attract more potential investments into the country.
The construction of the airport is expected to offer at least 1 million direct and indirect jobs for both locals and overseas Filipino workers within its construction phase.
According to SMC president Ramon S. Ang, the construction of the airport is slated to begin in 2019 and will run through a course to completion in about 6 years.
The Bulacan International Airport will be named New Manila International Airport.
Also, Ang highlighted that the new airport will help boost the country's tourism and employment across various sectors.
In a submitted proposal by SMC, the 1,168-hectare development is expected to accommodate over 200 million passengers annually. This is more than three times the NAIA's capacity at present. Furthermore, a 2,500-hectare city complex will be erected along Manila Bay in Bulacan City.