You think, "Why would I want to retire in Pasay City?" as you list all the places like Cavite or Davao in the Philippines you've thought about moving to for comfort, work, or other personal reasons. Why choose Pasay, though?
Also Read: 11 Best Reasons to Retire in Las Piñas
As its name suggests, Pasay City is a place that people from all over the country and the world go to visit. Pasay City is close to the Ninoy Aquino International Airport (NAIA), EDSA, Skyway, Roxas Boulevard, and the Port of Manila, so it can handle a large number of people coming into and leaving the nation's capital. Here are the best reasons to spend your golden years in this exciting city.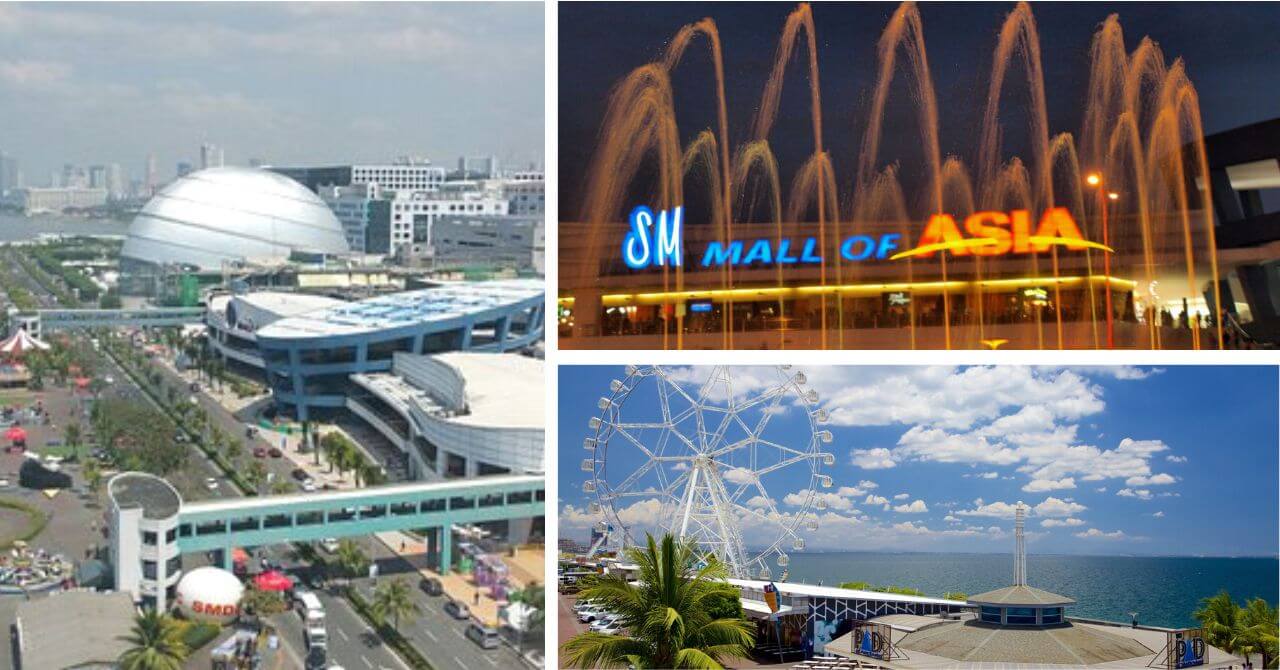 1. Convenient location
The fact that Pasay City is in the middle of Metro Manila makes it an easy place to live. It is close to major roads and traffic hubs like the Metro Rail Transit (MRT), Light Rail Transit (LRT), and major bus stations. This makes it easy to get to different places in Metro Manila and in the provinces close by.
2. Hub for business and trade
There are a lot of shopping malls, bars, and offices in Pasay City, which is a big business center. The SM Mall of Asia, one of the biggest malls in Asia, is in the city. It also has places like the Baclaran Market, Newport City, and the Blue Bay Walk where you can shop. There are also several business areas in the city, such as Bay City and Entertainment City.
3. Lots of cultural landmarks
There are a number of cultural sites in Pasay City that show off the history and culture of the country. Some of these are the Folk Arts Theater, the Philippine International Convention Center, and the Cultural Center of the Philippines. Throughout the year, these places host a wide range of events, such as music, displays, and cultural shows.
4. Lots of entertainment and leisure
Residents of Pasay City can choose from many ways to have fun and relax. It has a lot of fun places, like Star City and DreamPlay by DreamWorks. There are also a lot of bars and clubs, especially in the area around Entertainment City. There are also open areas and parks in the city, like Rizal Park and Nayong Pilipino Park.
5. Great education
The Philippine State College of Aeronautics, Arellano University, and the Asian Institute of Maritime Studies are some of the schools and colleges in Pasay City. In the city, there are also a number of trade schools and training sites that offer a range of courses and programs.
6. Best health care
There are a number of places to get medical care in Pasay City, such as hospitals and clinics. The Adventist Medical Center Manila, the San Juan de Dios Educational Foundation Hospital, and the Manila Adventist Medical Center are all well-known hospitals in the city.
7. Modern lifestyle
There are many different cultures and ways of life in Pasay City. There are people from many different countries living there, such as Filipinos, Chinese, Indians, and expats from other countries. The city's food, fashion, and nightlife mirror this variety, making it a lively and cosmopolitan place to live.
From grocery stores to schools to hospitals, Pasay City has everything you need for a happy life. There are also a lot of fun things to do, like shopping, going out to eat, and going out at night. Pasay is for you if you are always on the go because it is always busy.
8. Easy to adapt in the city
Even though Pasay is a mix of many different countries, it feels like a close-knit community. In Pasay City, it's easy to make friends and feel at home.
The city is mostly safe, and there aren't many crimes. But, as in any city, you should always be aware of your surroundings and take safety steps when needed.
9. Easy-to-Afford Housing in the Metro
Some of the other places in Metro Manila, like Makati and Bonifacio Global City, are more expensive than Pasay City. There are houses for rent or sale, as well as condos and flats.
For instance, a brand-new 2-bedroom 44-square-meter apartment in Pasay costs Php 2.7 million, while a 2-bedroom 55-square-meter bungalow in Makati can cost as much as Php 10.57 million. Even though there are many things to think about, the difference in prices is too big to be ignored when it comes to living costs in Metro Manila.
10. There are many places to and things to do for fun
See the world from a different point of view. Visit the Upside Down Museum on the metro and step into a world where things are turned upside down. Go to the Cultural Center of the Philippines on Roxas Boulevard in Manila's Boom Na Boom Grounds for a one-of-a-kind experience at this fun and unusual place.
The Villamor Golf Club is a par 72 course with 18 holes that covers 50 hectares. From the title tee, the course has a total of 6,681 yards. For many years, it has been the site of the Philippine Masters.
The lines of eucalyptus and mahogany trees on the Fairway make it look beautiful. The club has a driving range, a place to practice putting, a pro shop, a swimming pool, a café, a restaurant, and a lot more. The course is open to everyone, and the cost depends on whether you live in the country or not.
Spend the day at the Oceanarium, which is known for being the Philippines' first theme park. There, you can see beautiful sea life and learn more about Philippine Marine Life. The Park is full of different things to see and do, and the prices are set up so that you can see as much as possible for less money. Package prices run from Php 500 to Php 900, depending on the things you want to do.
There are SMs all over Metro, but SM MOA is a popular place for tourists to visit for many reasons. It is the third biggest shopping mall in the world. It is in Bay City in Pasay City. There are four main buildings that are linked to each other. Inside these buildings are hundreds of shops and restaurants.
More than just buying and eating, SM has built a lot of fun into MOA. There is an ice rink big enough for the Olympics, an IMAX theater, a performance center, a ferris wheel, the EXPLOREUM Science Center, and the SMX Convention Center.
The Philippine Air Force's past is kept in the Aerospace Museum at Villamor Air Base, which is part of the PAF Headquarters. It opened in 2007 and is still the only aircraft museum in the country.
It has enough room to show off models of different PAF planes and is a great place to learn more about the culture and past of the country's Air Force.
Enjoy items and relics from as far back as the Second World War, as well as historic guns, medals, suits, wing badges, and unit, to name a few.