Quezon City is the most developed city with the most people and the most land area in Metro Manila. Many Filipinos love living there, from growing OFWs to people who work in the IT industry to the many celebs who enjoy the city's cosmopolitan feel (it's not called the "City of Stars" for nothing).
Also Read: 10 Best Reasons to Retire in Pasay
Over the years, it has done a good job of dealing with the environmental problems that come with growing cities, and it has also put in place strict security measures to keep the public safe. Because of this, Quezon City is a great place to live and settle down. Here are ten reasons why Quezon City in Metro Manila is one of the best places to retire: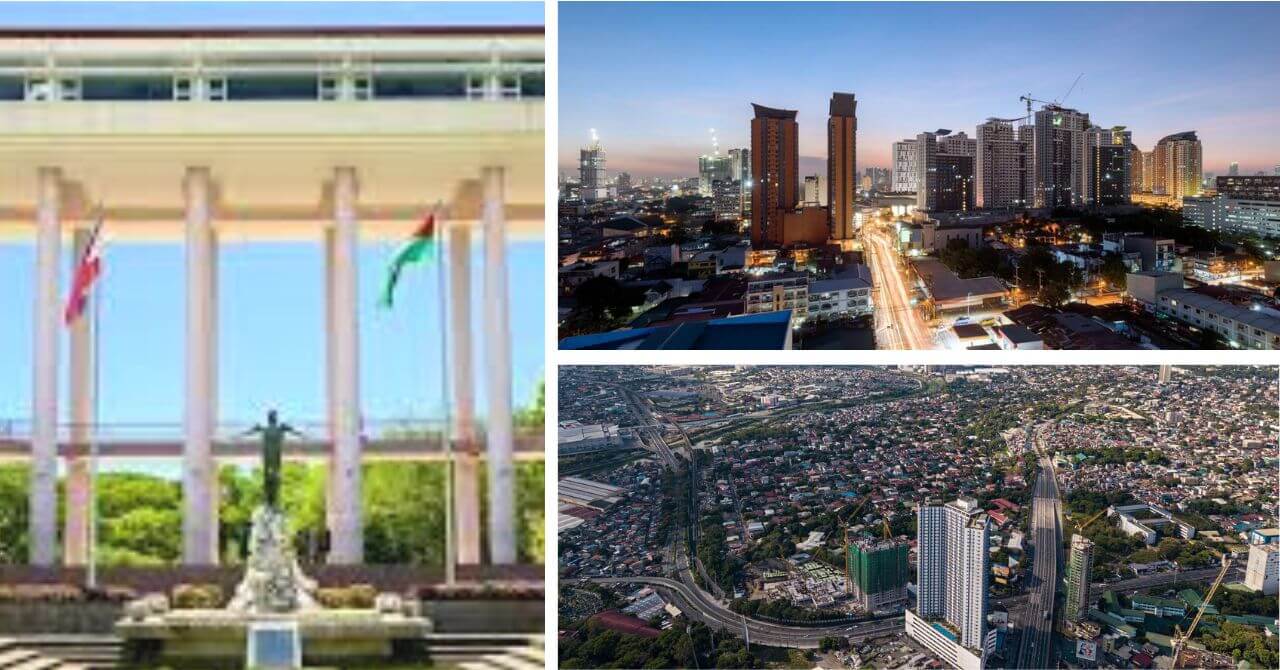 1. Senior Citizen-friendly
In Quezon City, there are a lot of government head offices and agencies, such as the Social Security System (SSS) and the Bureau of Internal Revenue (BIR). Living close to the main offices of these government bodies makes it easy to use all of their services. Faster transfers are helpful, especially for people who need priority access because of unique circumstances.
Quezon City is also good for people with disabilities and older people. In the past few years, the city government has passed a number of laws that help people who are older or have physical or mental problems. Some of these laws include setting aside money for fitness and health programs, building schools and hiring skilled teachers for special education, and setting up schools for children with special needs. This sounds like good news to those who are planning to retire in Quezon city.
2. Rich in history and culture
There are many important places in Quezon City, such as the Quezon Memorial Circle, which honors Manuel Quezon, the first president of the Philippines. At the spot, there is a big memorial and a museum about his life and work. There are many important points in history in Quezon City. From the Cry of Pugad Lawin or Cry of Balintawak, the first rebellion against Spanish invaders, to the People Power Revolutions of 1986 and 2001, Quezon City has left its mark on Philippine history.
3. Lots of recreational parks
There are many natural parks in Quezon City where people can go to get away and be alone. Quezon Memorial Circle, Ninoy Aquino Parks and Wildlife, UP Arboretum, and Balara Filters Park are some of the most famous. But the La Mesa Ecopark may be the most well-known of these nature parks. It is part of the bigger La Mesa Watershed Reservation, which is a 2,659-hectare nature reserve and Metro Manila's only remaining jungle of this size. If you plan to retire in Quezon city and still want to be in the a city but has lots of greenery then this city is your best bet!
But aside from these public parks, Quezon City also has many garden sites for special events. The most famous ones are Fernwood Gardens, Solea Gardens, Sampaguita Gardens, Gazebo Royale, Grand Terrace, and Blue Gardens, which are great for outdoor weddings and other events.
4. Access to malls and food hubs at any time
Quezon City is the best place to go if you want to have fun, shop until you drop, or eat the best food. Maginhawa Street is a well-known place to eat when it comes to food. You can eat outside at one of its beautiful restaurants or order food to be delivered to your condo while you wait.
Aside from that, the city is full of restaurants where you can eat as much samgyupsal, kebabs and rice, rice burgers, and other foods as you want.
People can also shop at different stores if they want to buy clothes, get the newest tools, get their hair cut by an expert, or buy groceries. For example, if you live in Corinthian Gardens, you can always go to Ayala Malls The 30th and Eastwood Mall.
5. Best schools
If you're going to retire but go back to school and are looking at schools for your child, here's another way in which Quezon City is better than other places with a lot of people. It has the best preschools, elementary schools, and high schools in the country. And who could forget the University of the Philippines and Ateneo de Manila University, both of which are known around the world?
6. Lots of tourist attractions
 Quezon City is also home to many cultural sites, such as the Ninoy Aquino Parks and Wildlife Center, the UP Diliman campus, and the Araneta Coliseum, which is a famous place for music and sports events.
7. Vibrant shopping and dining scene
There are many malls, shops, and restaurants in Quezon City, so there are lots of places to shop and eat. SM City North Edsa, Trinoma, and Gateway Mall are some of the most famous places to shop. Quezon City has a lively evening with a lot of bars, clubs, and places with live music to check out. You can also go to one of the city's many movie theaters.
8. It has the best hospitals and medical schools in the country
No matter what age you are, and especially if you are retiring, finding a place to live that has good health care is important. In Quezon City, you can find the best hospitals and medical centers, like St. Luke's Medical Center, Philippine Heart Center, and Lung Center of the Philippines, so you don't have to worry about getting the best care if you decide to live here.
9. Accessible
There are many important roads and public transportation choices that make it easy to get to Quezon City from other parts of Metro Manila.
10. Lots of housing options
There are many places to live in Quezon City, whether you are a young worker or want to retire there. If you want to start a family, you can choose one of the many large neighborhoods. Condominiums are the best choice for single people who want privacy, protection, convenience, and top-notch features.
Some Quezon City homes have high costs because of where they are and how easy they are to get to. If you want to buy a house or apartment in this area, you might have to spend a little more. But in the long run, as the city's business grows and more improvements are made, so will the value of your real estate assets.
11. Near to northern vacation spots
If you have family in the north or just like to go on weekend trips to places close by, you will definitely love living in Quezon City. You have access to things you need to live, like the best hospitals, big stores, and great jobs. You can also easily get to places in the north that are in the country.
You can use the expressways to go to Baguio to see the pine trees or to the beaches of La Union to surf. You can also go to the beaches in Bulacan, take a walk through Tarlac, or go to Pampanga to see the Christmas lights. When you live in Quezon City, you can enjoy the sights and tastes of other places without giving up the conveniences of city life.