After decades of working hard, there's nothing better than being able to take off the rest of your life and do anything you want without having to worry about the consequences.
Also Read: 4 Best Reasons to Retire in Batangas
The issue that begs to be answered is: Where is the ideal spot to retire? There are still many breathtaking locations in the Philippines that are sure to win the hearts of retirees everywhere. And today, we're off to the City of Pines for its refreshingly cool weather.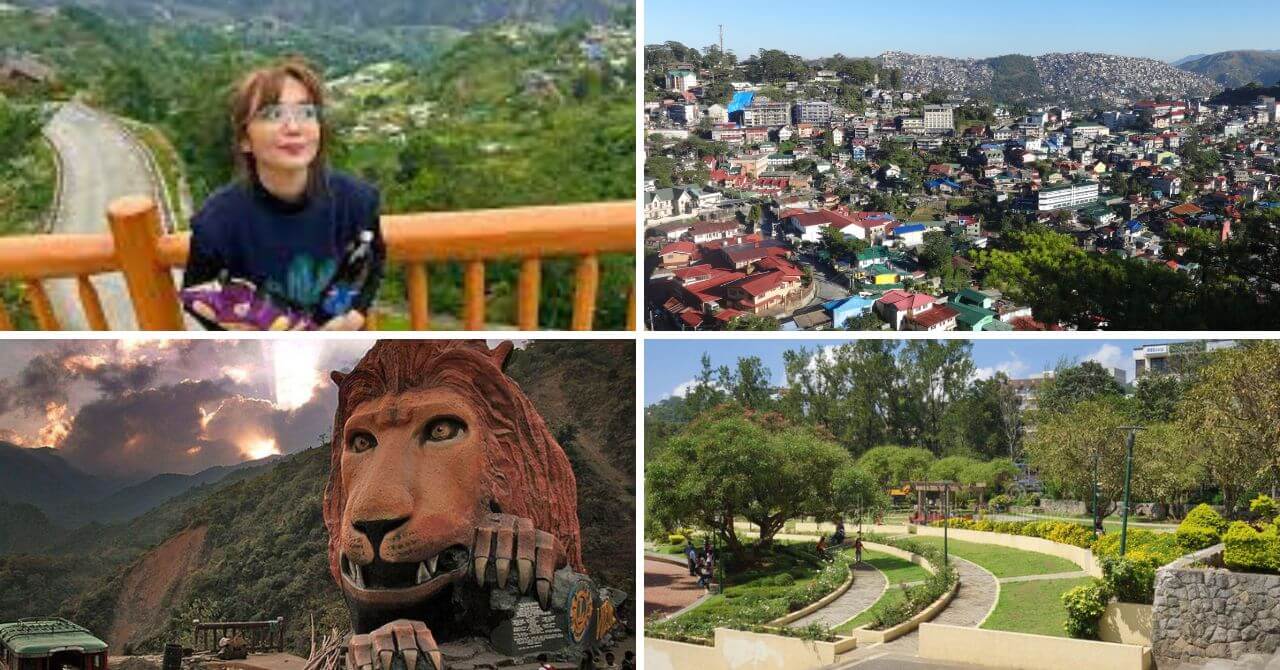 1. Cool Temperatures
Most of the Philippines experience hot climates throughout the year. However, Baguio is an exceptional case. The city's temperate weather is one of its selling points. Everybody can use some nice weather like this. You'll sleep better, and you'll be less likely to catch a cold or the flu thanks to this. It is also good for your skin and helps your immune system more efficient. Additionally, you can forget about buying expensive air conditioning units because you won't need them. Simply said, your monthly power cost will be reduced.
Retirees don't need much more than Baguio's inviting vibe to feel at home. The weather is so pleasant that it would put anyone to sleep and make them want to stay under their covers for extra time each morning.
Turn away from the page and imagine the situation in your mind. Just picture yourself in Baguio City every morning: the air is crisp, birds are singing in the trees, and there's a faint aroma of pine in the air. Now picture yourself with a hot cup of coffee or tea in hand, basking in this heavenly scene. Furthermore, this is an excellent way to begin each day, and to be able to enjoy it for the remainder of your retirement is a rare and wonderful opportunity.
2. The ideal combination of rural and urban settings
It's possible to experience both rural and urban settings in Baguio. It's a modern metropolis with all the amenities of a big city, but it retains the relaxed, homey feel of a provincial town.
3. Reduce costs
The time has come to stop planning for the future and start enjoying the present moment instead. After years of hard work, you finally have the opportunity to enjoy the rewards of your efforts; if you want to do it in style without breaking the bank, Baguio City is where you should go. As a result of its inexpensive cost of living compared to other major cities in the Philippines, Baguio City is a popular retirement destination for many Filipinos.
It's safe to state that Baguio has a low cost of living because to its abundance of low-priced food and goods, its compact size, and the high quality of its basic services. Despite the heavy concentration of businesses in the neighborhood, this holds true.
When the time comes, however, the current infrastructure is well-equipped to meet your need for 21st-century comforts. Living in Baguio allows you to have it all for a fraction of the cost, so you never have to settle for less.
The utility costs may easily be paid with a thousand pesos (water and electricity). It is not necessary to use the electric fan or air conditioner at this time.
4. A place of tranquility and security
Among the cities in Southeast Asia, Baguio City ranked sixth in terms of safety in 2018. The city has a low crime rate (37.17 on Numbeo's crime index) and is among the safest in the United States. These are crucial considerations when deciding where to have a family or make a permanent home. You and your loved ones may rest well in Baguio City, since the city is known for its low crime rate and tranquil atmosphere.
5. Great healthcare system
Those who have retired to Baguio City may rest easy knowing that they have access to top-notch medical treatment at any time thanks to the city's abundance of hospitals and other healthcare services. For both patients and researchers, the Baguio General Hospital, Northern Luzon's largest medical facility, is undertaking major expansion.
The city of Baguio, Philippines, gained national attention for its rapid response to the pandemic's healthcare crisis. The swift action of the local authorities prevented the death toll from rising too high.
In addition, Baguio General Hospital provides the city with the infrastructure it needs to achieve its healthcare objectives (BGH). Because it is a comprehensive center, patients from surrounding provinces travel here for treatment this is ideal for retirees.
6. Stunning sceneries and nature
Mountains, forests, and gardens frame the city, creating a tranquil and attractive setting perfect for retirees. When the sun rises or sets over the mountains around Baguio City, the result is a breathtaking panorama.
Even though it is a highly urbanized area, nature still welcomes Baguio. The town, for one, is framed by breathtaking mountains that may be enjoyed every moment of the day.
Pine trees are a frequent sight, and the scent of them comforts the spirit. That there are so many of them means that the air is quite clean. Yes, despite the traffic, which tends to grow higher when there's an influx of tourists, air quality in Baguio is far better than other cities.
7. Culturally diverse
Several distinct ethnic and linguistic communities are represented in Baguio City. Because of this diversity, retirees may take part in a wide range of activities and gain exposure to other cultures. Baguio is a place where you may feel at home no matter who you are or where you come from. Because of its diverse population, Baguio serves as more than just a place to feel at home. Retired OFWs may benefit greatly from this because they are already accustomed to a global way of life, and everyone else can broaden their horizons by learning about various cultures.
8. Mouthwatering food
The city of Baguio has earned a reputation as a great place to visit for foodies. Baguio's restaurants never fail to satisfy, whether you're in the mood to savor the classics or give your meal a contemporary spin. Baguio City is rife with delicious restaurants perfect for fueling up on "eatscursions."