Due to its multitude of beautiful sights, Laguna has grown from a quiet region to one of the most popular holiday places. But why bother going there often if you can just move there? As a result, it's clear why Laguna is a great place to settle down or spend retirement. Here are the reasons why you should retire here!
Also Read: 8 Best Reasons to Retire in Baguio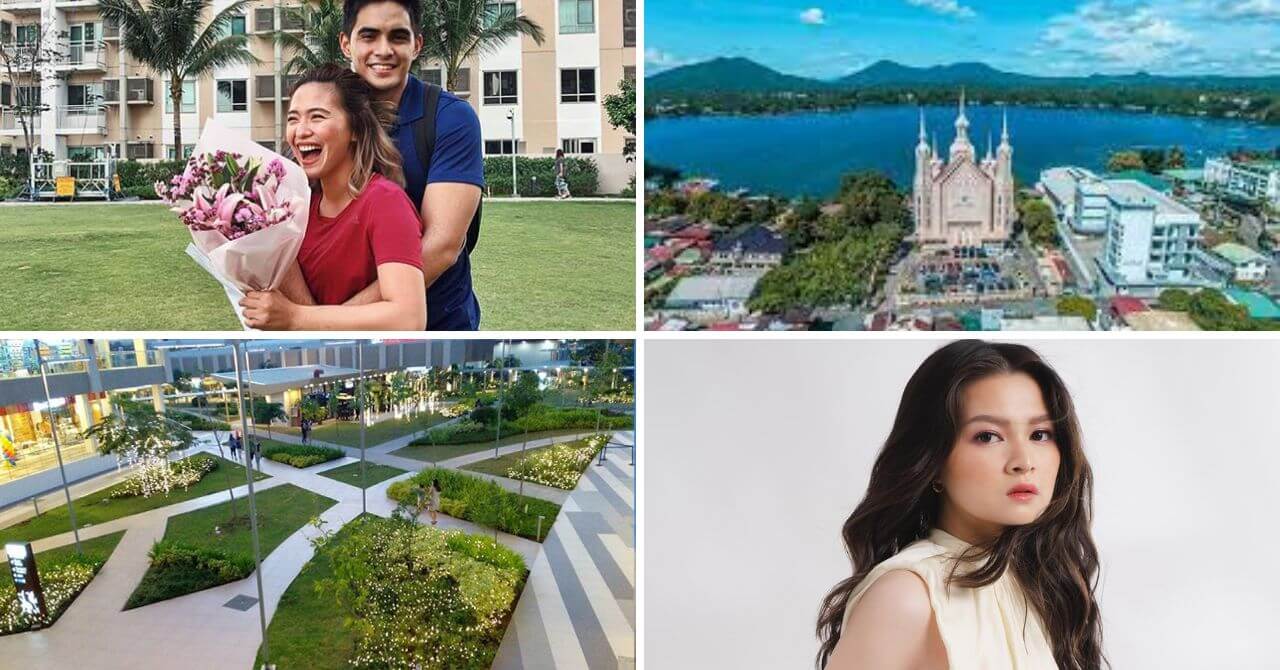 1. The economy in Laguna is flowing along nicely
In recent years, Laguna, Luzon, has emerged as a major economic center. Mount Makiling, the Sierra Madre, and Mount Banahaw are just few of the stunning landscapes that surround the city. These locations have, not surprisingly, become popular tourist destinations, and with the influx of visitors came businesses catering to their needs.
For those in need of some downtime, the area is replete with a plethora of dining options and even exclusive hot springs. Laguna retains its rustic charm despite its rapidly expanding city limits. In spite of the development of its Techno Park, the province offers a diverse range of options for those seeking both a quiet rural retreat and the benefits of modern technology.
A person who is interested in opening a business in Laguna will find this to be an invaluable resource. Now that you're in this lovely province, you can forget about fighting Metro traffic. For retirees interested in starting a small company to help cover their costs of living, this is an excellent option.
Opportunities in the South make it possible to abandon the idea of staying in Manila's labor market. Recent years have seen significant investment in the South, which has helped to speed up economic growth and the creation of necessary infrastructure. More investment is coming to Laguna in the future, which means more prospects for employment.
2. You can retire in tranquility
Did you know that when people in the Philippines seek for potential retirement destinations, Laguna is often one of the top results?
Why? Because Laguna is an excellent place to retire because to its low crime rate and modern healthcare options. If you're coming from the Metro area, you won't have to go too far to reach Laguna, where life is decidedly more relaxed.
Being in the heart of a thriving economy and popular tourist destination doesn't mean giving up the laid-back lifestyle characteristic of the local Laguna population.
If you're still on the fence, consider these benefits of moving to Laguna. You get to enjoy all the advantages of city life without dealing with the burden of commutes or the pressures of living in a crowded environment.
It's not depressingly silent, even for a retiree who doesn't have anything to do. Moreover, there aren't too many things to do here that will tire you out even if you don't do them. It's the best of both worlds, making it a great place to settle down in retirement.
Less people live in close proximity to one another in Laguna, which is something that stands out right away. Although it is experiencing rapid population growth, Laguna nevertheless feels far less crowded than the congested megacities of Metro Manila. That being said, those living in Laguna enjoy a lot more personal space and freedom than those living in more densely populated locations. Even Filipino celebrities is settled in the province in Laguna like the Maria Clara at Ibarra stars Barbie Forteza and Juancho Juancho Triviño.

3. Friendly locals and a great community 
The friendly locals are a major selling point for those who come or decide to make Laguna their permanent home. The welcoming nature of the residents of Laguna has won the hearts of many visitors and business owners alike.
The people' willingness to provide a hand at any time is a quality that draws many visitors. They will be able to direct you there if you need help locating something. Because of their extensive local knowledge, they also make excellent tour guides.
With a far lower crime rate than the average American city, Laguna is one of the safest areas in the country. Laguenos are known for their religious qualities, but they are also known for the strength of their family bonds and their propensity to live in big extended families. Visitors to Laguna will feel at home in the friendly, secure, and unpretentious provincial community. Say hello to your fellow retirees!
4. Highly accessible to other provinces and in Manila
For residents of Metro Manila, a daily battle with traffic is simply part of life. In spite of the fact that heavy traffic is a fact of life across the country, Southerners have it relatively easy compared to those living in the rest of the country.
Residents of Laguna can easily commute to and from Metro Manila thanks to the region's proximity to major thoroughfares like the Cavite-Laguna Expressway (CALAX). The connectivity provided by these key roads makes getting across the South a breeze.
The trip from Manila to Laguna (or vice versa) is easy. The South Luzon Expressway (SLEX) and the Manila East Road provide access from the province to the city proper. It is more convenient to utilize the SLEX to go to the western portions of Laguna (Sta. Rosa, Bian, and Calamba), although the northern areas of Laguna are closer to the Manila East Road route (Pangil, Mabitac, Siniloan). Several public transit options are easily accessible and readily available. Calamba, San Pablo, Alaminos, and Sta. Cruz serve as major hubs where point-to-point buses stop.
5. Affordable cost of living
Expenses like this are taken into account, along with the more obvious ones like transportation, utilities, and medical care. Metro Manila is 37% more costly than the provinces on average, says expat website expatistan.com. Their research reveals that residents of the province may save 32% on food, 52% on housing, 18% on clothing, 35% on transportation, 15% on personal care, and 27% on leisure activities. If you're looking to maximize the value of your hard-earned savings, Laguna is the way to go.
Easily the most attractive feature of life in the province is the low cost of living. An abundance of history and art complements the modern shopping malls and upscale apartments. The cost of living, including groceries, transportation, and the abundance of local businesses, is far lower in Laguna than it is in Metro Manila. Don't get me wrong, just because things are cheaper in Laguna doesn't mean you have to sacrifice convenience or quality. In fact, you'll probably find that the goods and services you find there are on par with, if not superior to, those found in the metro.