There are benefits and drawbacks to city life. Being in the center of things puts you in close proximity to the best possibilities and the most popular businesses, but it also puts you in close proximity to traffic, crowds, and pollution. But what if you could find a city where you could relax and unwind? If you want to live the good life, Iloilo City is the place to do it.
Also Read: 5 Best Reasons to Retire in Laguna
Located on the island of Panay, the city of Iloilo is a major metropolitan center that is yet surrounded by stunning natural features and historical relics. The provincial capital of Iloilo, Philippines, has been making headlines recently for its eco-friendly initiatives. There are many success tales of tourists who fell in love with Iloilo and decided to make it their permanent home because of the city's expanding array of amenities. Here are the best reasons why you should retire in IloIlo.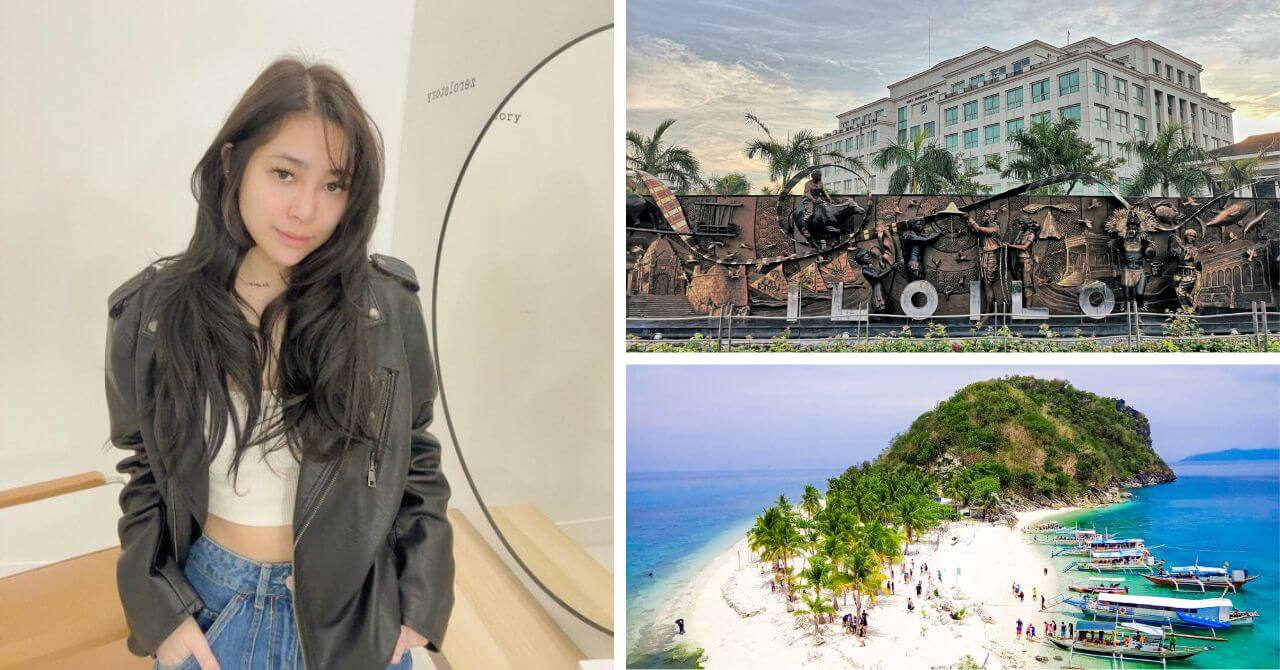 1. Adopting a healthier way of life
Moreover, Iloilo boasts free public Zumba classes, the most extensive bike lanes in the country, and extremely walkable main public places, all of which contribute to the city's overall healthiness and make it an attractive place to live. Pollution levels in the air are also significantly lower than in other Filipino cities.
As compared to the other highly developed cities in the Philippines, loilo City has excellent urban planning. Nevertheless, the city's old streets and houses have been kept intact despite the abundance of modern infrastructure.
People are encouraged to use the city's bike lanes and pedestrian trails as an alternative to driving or walking to and from their homes, places of employment, and the grocery store. The Esplanade is a lengthy running path dotted with parks located within the municipal limits. Because of this, working up a sweat is now a pleasurable experience. More than that, the city provides public events like free Zumba sessions.
White sand beaches are easily accessible from the city, and other natural wonders may be found close by. The province of Iloilo is home to numerous exciting weekend getaway options, including rivers, mountains, waterfalls, and caverns, in addition to being the entrance to internationally renowned beaches like Boracay and Guimaras. In retirement, it's very crucial to take care of one's health.
2. Possibility of traveling to a variety of foreign locations
As of this writing, flights from the Iloilo International Airport may take you to both Hong Kong and Singapore, two of the most visited cities in the world by Filipinos. Passengers may also reach most major cities in the Philippines and a number of renowned tourist attractions from the airport. A retirement in IloIlo is ideal for globetrotting seniors.
From Iloilo, you may easily go to the Gigantes Islands, Sicogon, Guimaras, Boracay, Sipalay, Cuyo, and numerous more places that fit the description of a tropical paradise. If you've always dreamed of working by the beach or within minutes of one, but you need all your creature pleasures to be close by, Iloilo is the perfect place for you to do so.
3. The employment landscape is growing
The city of Iloilo has seen a rise in employment opportunities across sectors due to the aforementioned infusion of foreign investments, wave of infrastructure projects, and prudent state policies that have supported sustained growth over the last few decades. During the past several years, employment opportunities in Iloilo City and the surrounding region have increased and diversified, indicating a shift from the fishing and farming industries to a more diversified service economy. You may retire at any age in IloIlo, and if you ever get the itch to work again, you won't be short of options. But, if you are an ex-Overseas Filipino worker who has decided to retire and enjoy life, your children and grandchildren stand an excellent chance of succeeding in their chosen fields.
4. Affordable cost of living
Iloilo City has some of the highest salaries in the Philippines and a significantly cheaper cost of living compared to other big cities like Cebu and Manila. As a result, retirees and money-conscious business owners flock there. Reasonable tuition rates at a variety of high-quality childcare and schooling facilities are another selling point for families looking to settle down here. Living abroad is definitely not cheap therefore as a retiree, you need to live in a place where you can enjoy your savings but also be able to stay afloat.
A comparative index indicates that monthly prices are around 10% lower in Iloilo than in Metro Manila. Why? Because of how much cheaper everyday goods and services are in Iloilo. Rent in Iloilo is up to 80% cheaper than the national average, according to the same measure. Apartments and houses and lots for sale in Iloilo are more affordable.
For the same budget as in Manila, you may stock your pantry with 20% more food in this location. It translates to savings across the board, including in the realms of sports, recreation, apparel, footwear, and more. Based on these numbers, a person may live well in Iloilo on around half the income required to do so in other major cities.
5. Among the finest cuisine in the nation
The fresh seafood, pancit molo, and batchoy of Iloilo are well-known. Some Ilonggo favorites that will convince you to relocate here immediately are kansi, guinamus, linutik, tulapho kag apan-apan, KBL, and many more. The easy access to fresh ingredients and the strong centuries-old culinary culture make standard Filipino food done here so much better than in other large cities.
6. Ilonggos are friendly and cultured
Ilonggos are recognized for their extreme friendliness, even in the Philippines, a country where people are generally noted for being kind. For those who place a premium on being in the company of chill, welcoming people, Iloilo delivers in spades.
7. Less congestion than in other large metropolises
Although traffic jams do occur occasionally in Iloilo, they are so rare that they might not even be reported in the local press. But compared to cities like Cebu and Manila, the degree of turmoil you'll encounter here will be less.