Dumaguete City in the Philippines' Negros Oriental region is a bustling metropolis despite its little size. The city's residents have earned it the moniker "The City of Gentle People," and it's easy to understand why.
Also Read: 6 Best Reasons to Retire in Iloilo
Dumaguete's many lovely parks and gardens contribute to its reputation for peace and tranquility. The city's many colleges and institutions make it an excellent choice for retirees who wish to keep their social calendars full. The low cost of living in Dumaguete makes it an attractive retirement destination. Dumaguete's cost of living is significantly less than those of the country's other major cities. Here are the best reasons to retire in Dumaguete city in Negros Oriental.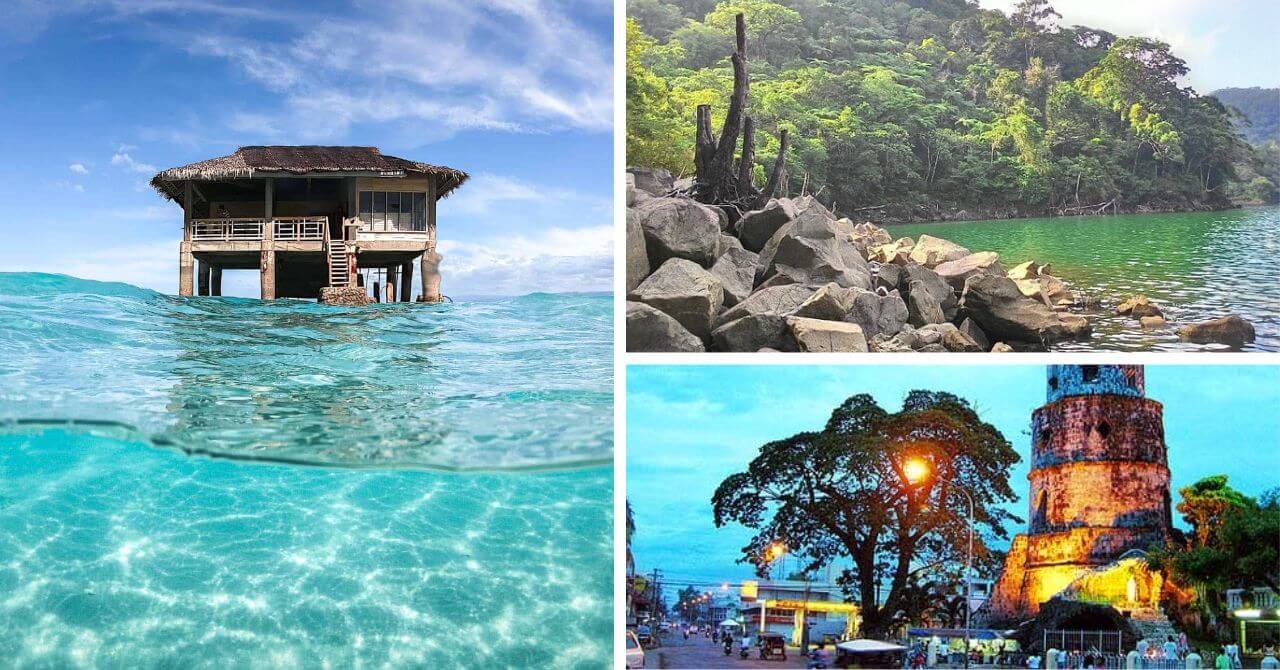 1. Affordable living expenses in Dumaguete
The low cost of living in Dumaguete, is a major draw for retirees from all over the world. Their monthly pension payments barely cover rent, electricity, and other essentials. They will have plenty of money to cover all of their needs while still enjoying a comfortable lifestyle.
Dumaguete has a cost of living that is almost 50% cheaper than in the United States and roughly 20% lower than in Manila. All of life's fundamentals, from food and transportation to shelter, are included here. One area where you may expect to save a lot of money in Dumaguete is on accommodation. Rents and property values are both significantly lower than in other major Philippine cities. 
2. Weather conditions in Dumaguete
Dumaguete is a great place for seniors to settle down and enjoy the mild climate and peaceful lifestyle it offers. The city has a tropical environment, therefore the temperature and humidity are high all year round. Yet, unlike the nation's metropolis of Manila, the air is unpolluted and traffic is light. Dumaguete is a great option if you want to get away from the busyness of the city.
For those seeking a peaceful retirement, Dumaguete is an excellent choice. Everything from the cost of living to the quality of healthcare is inexpensive, and the weather is pleasant year-round. Dumaguete is an excellent spot to spend your golden years because of the many enjoyable activities available.
3. Dumaguete's Health Care System
Finding a destination with up-to-date medical facilities is crucial when deciding where to spend retirement years. Dumaguete is home to four major tertiary hospitals and a handful of private hospitals that are both large and well-equipped to handle any medical emergency.
Dumaguete is a fantastic destination to retire for many reasons, but its first-rate medical care system stands out. There are a number of excellent medical facilities in the city, and the doctors and nurses there are quite helpful. Besides, there is a sizable expat community in Dumaguete, so you won't have to worry about being isolated. In addition, the city is well-known for its stunning beaches and laid-back atmosphere, making it an ideal place to spend your retirement. 
4. Tourism in Dumaguete
Some of the world's best beaches may be found at Dumaguete, along with historic stone churches and the illustrious Rizal Boulevard. There is always something new to see and do for expats.This city may be small, but it certainly doesn't lack for entertainment options. The beautiful beaches, numerous temples and cathedrals, and pleasant botanical gardens are all at your disposal. Many schools can be found in Dumaguete, therefore the city is always bustling with activity. Dumaguete is a great option whether you're seeking a tranquil getaway or the excitement of a bustling city.
Tourism hotspots like as dolphin-watching and turtle-swimming, the Philippines' longest sandbar, hiking to a lake in a volcano's crater, and awe-inspiring waterfalls can all be found in and around this province.
It's convenient for getting to Bacolod, Cebu, Bohol, and Siquijor, as well as other adjacent areas. It's well-known as a backpacker and diver paradise, as it's inexpensive and jam-packed with sights and activities.
Dumaguete is a great destination for family vacations because most of the city's attractions cater to younger visitors. There are hotels and various sorts of lodgings that cater to different kinds of travelers.
5. Hub for great education in Visayas
Dumaguete is home to Silliman University, the first American university in Asia and the first Protestant university in the Philippines. It includes an Anthropology Museum with artifacts from as far back as 200 B.C. With four universities and several colleges, Dumaguete has been known as University Town or the educational hub of the Visayas.
One-third of its 130,000 residents are students from all around Visayas and Mindanao. The largest city in the province of Negros Oriental is Dumaguete.
The vibrant Buglasan Festival, ancient homes, cafes, and delicious silvanas have made this city famous. Travelers from Europe and East Asia often choose the city as their far-flung destination of choice. Dumaguete, like many Filipino cities, is a cultural and vibrant melting pot. Retirees who plans to study short courses or go back to school can do so in Dumaguete.
Don't miss Dumaguete and the surrounding attractions on your next vacation to the Visayas; they're home to stunning scenery, friendly residents, and a wealth of historical and cultural significance. 
6. Warm and welcoming neighborhood
Dumaguete's nickname as the "place of lovely people" is not without merit. Expats often fall in love with a city even more because of the people who live there. Moreover, the Philippines was named 2018's best country for "fitting in" by International Living. Hence, it's simple for retirees to make friends with the locals, the language of choice is English, and there's a large range of activities to choose from.
7. Delicious foods in Dumaguete
Dumaguete's "Bod-bod" or "Budbod Kabog" is widely regarded as a delicious local delicacy. That reminds me of Suman, an iconic Filipino kakanin. What makes this unusual is its major component, the millet or kabog, a grain crop that blends a sweet, wheaty, and nutty taste.
Fruits and vegetables, including bananas, mangoes, and papayas, are piled high on tables by farmers. Foods like chicken and pork, rice, exotic spices, and even flowers are examples of products that spoil quickly. Dumaguete's local cuisine is varied and tasty. Retirees will have a good time eating and dining in Dumaguete.