Despite its metropolitan nature, Bacolod has a unique Southern character. As time passes, it manages to stay on the cutting edge of technology without sacrificing its traditional, easygoing vibe. In contrast to other heavily developed cities in the Philippines, Bacolod City does not suffer from the same levels of traffic congestion, air pollution, or violent crime.
Also Read: 7 Best Reasons to Retire in Dumaguete
MoneySense Magazine named Bacolod City the best place to live in the Philippines in 2008, and here are some of the main reasons why you should retire here!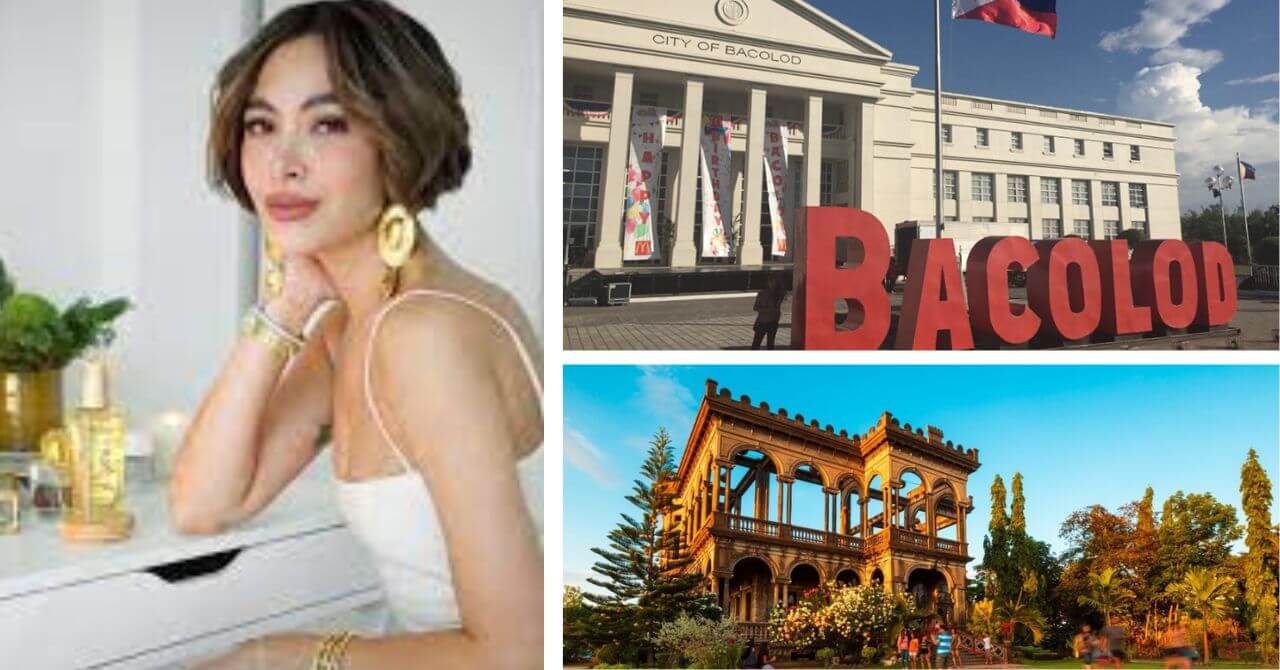 1. Tasty Food
One of Bacolod's greatest strengths is its residents' insatiable appetites. The shared experience of enjoying a meal together is a powerful social glue that strengthens bonds between loved ones and makes food the most critical industry in the world.
Those with a discerning palate need not blow a hole in their wallet; the city has high-end eateries, local specialties, bakeries, coffeehouses, and carinderias. Most visitors to Bacolod don't realize that the city has more to offer than just piaya if they're looking to satiate their sweet craving. If you want a taste of the sweetness that is Bacolod, you must sample Roli's napoleones and pastries frame Calea.
2. It's a great spot for retirees to make a fresh start
Bacolod is the perfect destination for you to start over outside of the Manila metropolitan area. Besides being a friendly place where you can easily make new acquaintances, this area is ideal for retirees because of the balance it strikes between established culture and progressive newcomers.
3. Reduced daily expenses
There is a marked decrease in the price of almost everything, from groceries and utilities to rent and home prices, as compared to the nearby more developed cities. When deciding where to settle down, this is one of the most crucial criteria.
4. Life satisfaction
Bacolod has the conveniences of a large city without the drawbacks of excessive growth. Many governmental and private institutions provide excellent education at all levels. Traffic is rarely an issue in Bacolod City because of the city's excellent road network. In addition, there is a wide variety of entertainment options, including golf courses, restaurants, bars, cafes, gyms, and resorts. Bacolod also offers opportunities for cultural growth and appreciation of the past because to its many historical sites.
5. Lovely individuals
In Bacolod, people are always happy to see you. Those who have visited Bacolod may witness to the friendliness and generosity of the locals.
6. The Rise of the Suburbs
Bacolod, the provincial capital of Negros Occidental, is a prosperous region. In 1756, Bacolod was only a little settlement. By Commonwealth Act No. 404, Bacolod became a chartered city in 1938. As a result of its large population, the city was already deemed heavily urbanized back in 1984.
According to the 2020 census, the population of this first-rate, highly urbanized city in the Western Visayas Region is over 600,000. This makes it the most populated city in the Western Visayas. Bacolod's entire land area is 16,267 hectares, which is big enough to house over 600,000 people as well as several businesses and homes.
It is a good place to do business because of the city's pleasant climate. Talisay City, Silay City, Bago City, and the Municipality of Murcia in the Metro Bacolod area have all seen significant growth in recent years. If you want to go around Negros Occidental, your first stop should be at Bacolod City. Bacolod's numerous positive attributes make it simple to see why so many people are relocating there. Several builders are still putting money into the city's homes and businesses to make it the perfect balance of rural and urban lifestyle. Bacolod's rich and distinctive legacy has been preserved despite the construction of new infrastructure.
If we look at it from a different angle, the city's developments should be financially successful. What this means is that there will be a lot of opportunities in the labor market. The growth will help keep the city's industry and infrastructure at cutting-edge levels. The growth of these economic developments has made it simple to locate gainful employment.
7. It's a welcome change of pace
Nothing can prepare you for what you're missing until you really have it. If you're a city slicker used to the perpetual smog of Metro Manila, you have no idea how much nicer life can be when you're inhaling clean air. Bacolod has the same amenities as the large metropolis, but without the pollution, making it an attractive alternative for people looking to leave the city.
8. Mingle with expats
Bacolod has quickly become a popular destination for travelers from abroad. Foreigners who are thinking of making Bacolod their permanent home will find a large and welcoming expat community there. Still, English is widely spoken here, which is great news for anyone moving here from other countries. Bacolor sounds like a great place to retire if you're homesick for the international community of your youth.
9. Celebrations of culture and the Masskara Festival
Wherever you turn, it seems like there's another world-famous landmark or sight to see, which is just one of the numerous reasons tourists flock to this city. There are rumors that both domestic and foreign corporations are willing to put money into Bacolod City's improvements to its infrastructure. The nickname "City of Smiles" for Bacolod fits the city perfectly. And! Don't leave home without your camera; you'll want to share the sights of Bacolod with your loved ones back home.
In Bacolod City, it doesn't make a difference whether kind of camera you use to make digital recordings. Bacolod's beautiful, expansive beaches and surrounding nature have long served as a getaway for the city's contented residents.
One of the most well-known festivals in the world is the Masskara Festival. Throughout the years, the number of people who make the trek from all over the world to Bacolod City, Philippines, for this one-of-a-kind event has risen gradually.
The celebration runs from October 1st to the 20th. In the Public Square, there will be a procession and a dancing competition, and the participants will all be wearing traditional masks. There are students, residents of nearby barangays, and employees of local businesses all taking part in the event. Everyone there wants to be the one and only festival champion.