The islands of Cebu and Bohol, in central Visayas, are two of the most well-known examples of the region's growth and development. Cebu is one of the most populous cities in the Philippines, and many corporations have established operations there. Bohol, on the other hand, is a quieter island in the region.
Also Read: 9 Best Reasons to Retire in Bacolod
Bohol Province includes Bohol Island and the other islands in its archipelago. Famous natural features and resources include the Chocolate Hills, tarsiers, and extensive coral reefs. Besides the obvious beauty of its landscape. Here are the best reasons why you should retire in Bohol!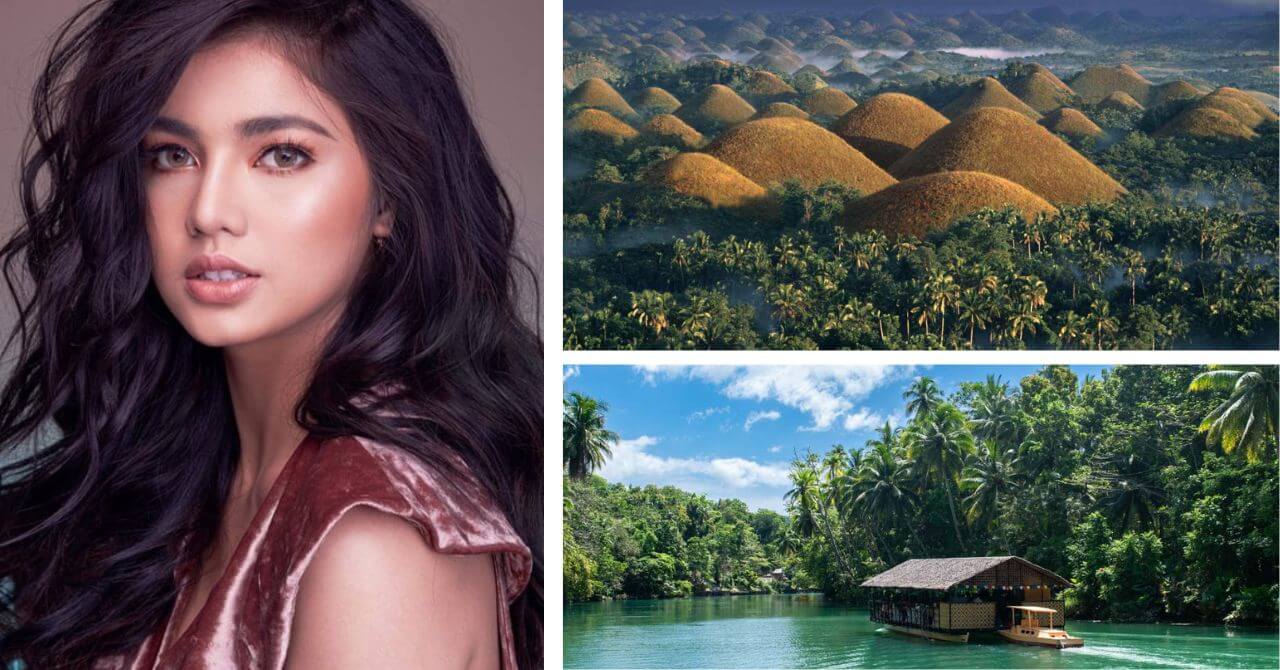 1. Urbanized city
The urban core is where the majority of the country's administrative offices, retail outlets, and transit hubs may be found. A lot of individuals, especially those who make their living in the city, can profit from this. However Bohol may provide a more desirable setting, especially for families and those seeking a closer connection to nature.
Bohol is a great compromise between urban life and time spent in the great outdoors. The island is home to both bustling metropolitan areas and tranquil beachside resorts. For example, the major island of Bohol is home to a bustling metropolis, an airport, and a port, but it is also not far from a number of peaceful beaches. Those who choose to make Bohol their permanent home may enjoy all the benefits of city life without sacrificing their connection to nature. Just a fun fact, Jane De Leon who played Darna is a Boholana and proud to hail from the city!
2. More Recent Buildings and Transportation options
Bohol is a freshly developed region, therefore its buildings and infrastructure are state-of-the-art. Because of this, Bohol's infrastructure is generally more modern and well-suited to the technologically advanced present. With an uptick in visitors and business in the last several years, Bohol's infrastructure has benefited. First of all, the Bohol-Panglao airport didn't open until 2018. Similarly, Bohol's harbor has undergone significant expansion and refurbishment, allowing for increased maritime traffic and the interchange of cargo between local enterprises and consumers.
Houses and lots in Bohol are in high demand since the local economy is booming and new infrastructure improvements are planned, increasing the value of existing properties. The Tagbilaran Green Park is the government's flagship project to further establish Bohol as an environmentally friendly province, and the Panglao-Tagbilaran City Offshore Bridge Connector Project (PTCOB) would link the province's major islands.
3. A thriving economic system
Bohol is a tiny province, yet its economy is growing at a rate comparable to that of larger cities. Because of its size (10th biggest in the country), Bohol is a prime agricultural location. Because it is composed of several different islands, Bohol has a lot of water on all sides, making it an excellent location for fisheries and marine enterprises.
Moreover, the tourist industry in Bohol has expanded rapidly over the past several years, creating numerous new chances for local residents to find gainful employment. As one might expect, Bohol is home to a diverse selection of businesses. Bohol has a less crowded business and employment scene than its neighboring islands. There are now many opportunities for new businesses to get off the ground.
4. Reduced living expenses
Bohol's cost of living is lower than average since the island is less commercialized. The cost of living in Bohol, for example, is often cheaper than in other cities. In turn, this makes it simpler for Boholites to save money or spend it in ways that improve their quality of life.
5. A Plethora of Housing Choices
Because of the province's status as a metropolis, a large number of individuals go there each year in search of work, commercial opportunities, and academic institutions. High population density is not inherently negative, but it can make the housing market more competitive. There are only 292 people living in every square kilometer in Bohol.
Bohol's low population density is ideal for homebuyers since it allows for a greater variety of house and lot for sale alternatives without increasing the risk of traffic congestion. It's also reassuring to see that several housing options, from brand-new condos to more traditional houses, are still available to purchasers. Bohol's housing market creates a level playing field for purchasers since it is less skewed than markets in places like Cebu.
6. Increase in vacationing and house-hunting within the region
The best of what Bohol has to offer for tourists is making a comeback. Now that tourism is picking back up following the COVID-19 epidemic, this area's world-famous beaches, landscapes, and biological hotspots are once again welcoming potential residents and visitors.
Consider the fact that several of Bohol's most well-known dive sites are now again available to the public. A resurgence of the diving business is a direct result of loosened health regulations and a rise in tourist numbers. Panglao and the rest of the island province are now providing scuba diving courses.
The number of places you may visit for fun is always growing. In June 2021, for instance, the doors opened on the Ultra Mint Drive Resort just 500 meters from the world-famous Alona Beach. Likewise, in June 2022, Bohol Kalikasan Resort debuted not far from Momo Beach, at 2.5 kilometers away.
With so many popular attractions reopening, the island's tourism sector is experiencing a renaissance. The influx of visitors, domestic and foreign alike, is encouraging evidence that Bohol is once again an attractive investment destination.
7. Enjoy the Outdoors
You should retire in Bohol because of its beautiful landscape. There aren't just a few popular tourist spots; the entire island is awe-inspiring because of its natural splendor. Bohol is home to forests, beaches, sanctuaries, and hills, among other natural wonders. You get to witness nature in all its pristine splendour. Go ahead and go about, taking in the scenery so it can settle into your soul.
8. Exceptional culinary creations and rare delicacies
The Bohol Bee Farm is not just the locale of the aforementioned busy bees but also of a restaurant serving delectable organic fare. Flower salad, vegetarian spaghetti, and seafood soup are just some of the organic options at this restaurant that keep loyal to their ethos.
There are plenty of other dining options besides the Bee Farm. Gerarda's in Tagbilaran (one of the most frequented eateries in Bohol) serves up Filipino cuisine with a modern twist, including dishes with Asian and Spanish influences. And don't miss Loboc's floating restaurant for everything in the world.