The dead body of a Pinay Overseas Filipino Worker in the UAE arrived in Dumaguete Sibulan airport. The incident happened last month in Abu Dhabi destroying buildings and lives of those near the area. Reports stated that the cause of the explosion was a gas leak.
Also Read: Filipina Cancer Patient in UAE Goes Home
Working as an Overseas Filipino Worker may have different challenges and difficulties. These obstacles can be overcome with strong fortitude and will to thrive for the better. However, if one's life is in danger, it's a completely different story.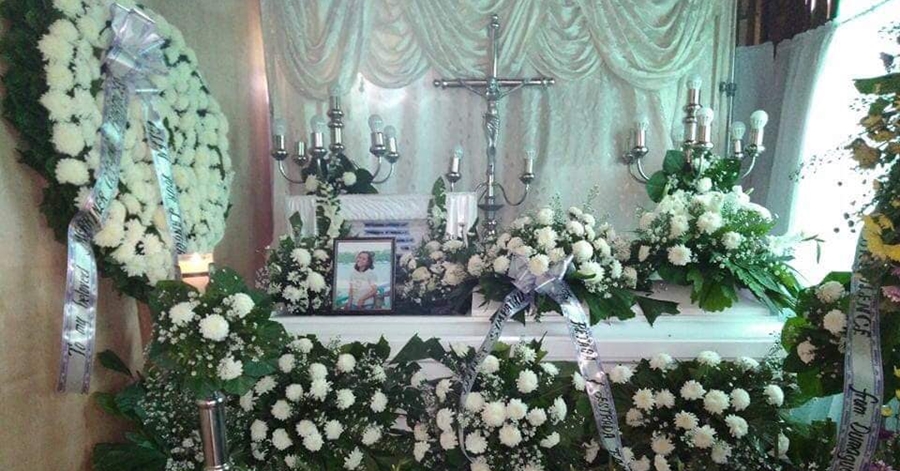 Families, Friends, and Relatives Mourn the Passing of an OFW
The deceased body of a female OFW was recovered back to the Philippines. The Filipino worker died from a huge explosion in the UAE. The remains arrived at the Dumaguete-Sibulan Airport a few days ago.
According to Maritess Mercado, Department of Labor and Employment provincial director, she said that the body of the 26-year-old departed Filipino worker, Merriner Bartoces arrived on onboard a Philippine Airlines sweeper flight from Manila.
Merriner's family and representatives from DOLE and Overseas Workers Welfare Administration (OWWA) welcome the remains of the OFW from Abu Dhabi. And the wake of Merriner was held at St. Peter's Funeral Homes near Bacong Town.
Based on the reports, Merriner was one of the two Filipino workers that were killed in the massive explosion that the gas leaked caused. There were 10 other Filipinos and a few nationals that were injured.
Also Read: Over 1,000 Undocumented OFWs Repatriated by Embassy in Abu Dhabi
Merriner Bartoces worked as a cashier at the KFC outlet in Abu Dhabi and her body was found from the wreck of the big explosion. Her family asked for assistance from President Rodrigo Duterte and the officials of the Philippine government in assisting to repatriate her remains.
Maritess additionally said that OWWA will be providing financial assistance to the family Bartoces.
Details of the financial aid were relayed by Roy Tambiga (OWWA) focal person for Negros Oriental.