A video has gone viral on a social media website showing a big explosion and has left a lot of wreckage in the area. The Youtube video post was uploaded by a fellow Filipino who expressed his anguish and hoped everyone is alright.
Also Read: Pinoy in Abu Dhabi Arrested for Robbing a Money Exchange Center
A huge explosion occurred in the building along Airport Road in Abu Dhabi. This big blast took away the lives of 2 OFWs. It is with terrible anguish and such a sad tragedy for these Filipinos to have encountered.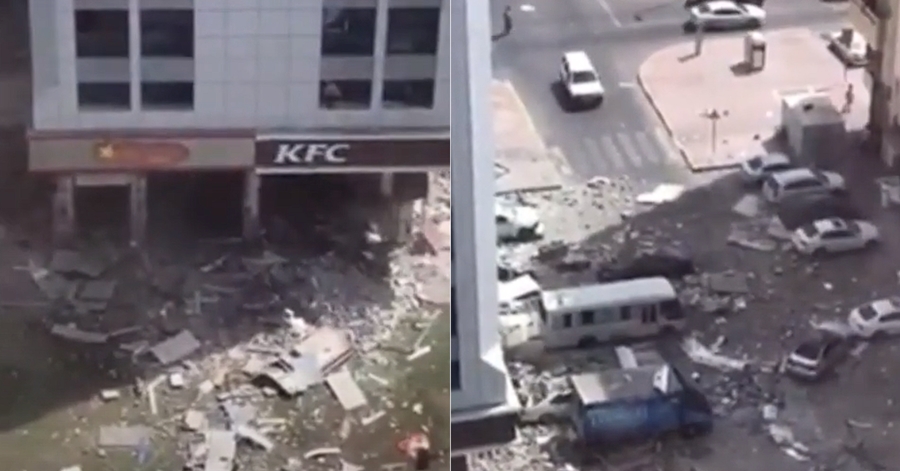 Gas Explosion Destroys Sheikh Rashid Bin Seed Road
According to the reports, two Filipinos died from an explosion that was caused by gas irregularities. The discharge also destroyed fast-food restaurants and other stores near the building. The impact is huge enough to have left much rubble.
Based on an online news website, the Philippine Embassy in Abu Dhabi confirmed the passing of 2 Filipino which also left much debris in the vicinity. According to Marford Angeles (Consul General), the accident was caused by a gas explosion in a restaurant along Airport Road (Sheikh Rashid Bin Seed Road). Marford conveyed his deep sadness to convey this bad news.
Hjayceelyn Quintana (Philippine Ambassador) informed the families of the departed and relayed their condolences. Hjayceelyn assured that the necessary assistance ensured for the families. She also added that they are working with authorities from the UAE to assist other injured Filipino for treatment.
Also Read: While Waiting for His Big Break, Jobless Filipino Feeds Stray Cats in Abu Dhabi
Police reports indicate that the explosion was caused by irregularities or a misalignment in the gas container fittings next to the refueling.
The authorities in the UAE such as the Police and Traffic enforcers responded to the area and made sure that everyone is safe and secured. The Police in