Cyprus is a popular destination for overseas Filipino workers (OFWs) seeking employment opportunities abroad, particularly in the field of domestic work. With a growing economy and a high demand for foreign workers, Cyprus presents a promising opportunity for Filipinos looking to work overseas. In fact, many Filipinos have already made the move to Cyprus, where they work as domestic helpers and caregivers, providing essential services to Cypriot families and households.
For those considering working in Cyprus as domestic helpers, it is important to understand the requirements and procedures for obtaining a work permit. In general, a job offer from a Cypriot employer is required, as well as approval from the Department of Labor. Additionally, a medical exam and police clearance may be necessary. Fortunately, there are licensed recruitment agencies that can assist Filipinos in finding domestic work in Cyprus and navigating the necessary paperwork.
With the right resources and preparation, working in Cyprus as a domestic helper can be a rewarding experience for Filipinos seeking new opportunities and a chance to make a positive impact in the lives of others.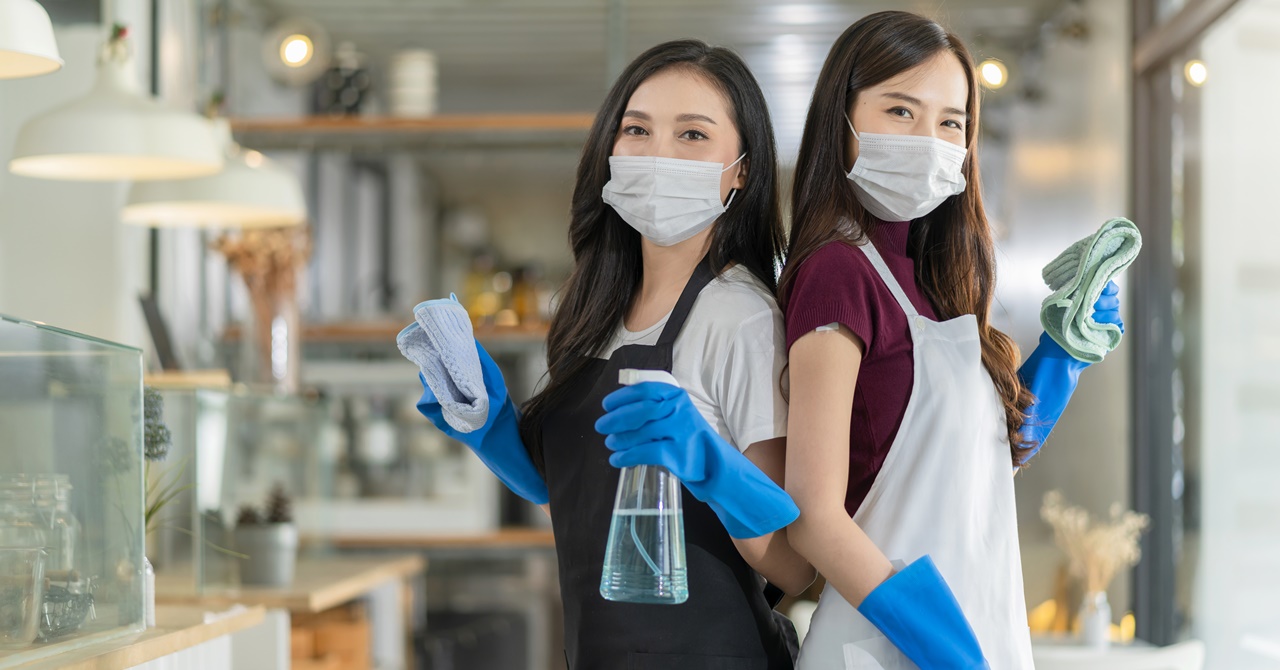 Disclaimer: The information posted here is based on the personal experiences shared by the OFW in the video below. Please let this post serve as a guide only. If you have specific questions, you may ask the OFW by commenting on their video on their accounts.
A Filipina Domestic Helper's Guide to Working in Cyprus
The information presented in this article is based on a YouTube video from the channel Thata Rufino Vlogs. Thata Rufino is a Filipino domestic helper who has been working in Cyprus for several years and has documented her experiences on her YouTube channel. In her videos, she provides valuable insights into life as an OFW in Cyprus, including tips on finding work and navigating the visa process. Her firsthand experience and knowledge of the country make her a valuable resource for those considering working in Cyprus, and her YouTube channel serves as a helpful guide for those looking to learn more about the OFW experience.
All About Cyprus
Before talking about the steps Filipinos can take to work as Domestic Helpers in Cyprus, let's learn more about this European country.
Cyprus is an island nation located in the Eastern Mediterranean, known for its rich history, stunning beaches, and warm climate. The country has a strong economy, with a focus on services such as tourism, finance, and shipping. As a member of the European Union, Cyprus offers a high standard of living, excellent healthcare, and a relatively low cost of living compared to other EU countries. For those looking to work abroad, Cyprus presents a promising opportunity, with a high demand for foreign workers in industries such as hospitality, caregiving, and domestic work.
In addition to its strong economy, Cyprus is also a popular tourist destination, with plenty to see and do. Visitors can explore ancient ruins and historic sites, relax on beautiful beaches, or enjoy delicious Cypriot cuisine. With its warm, sunny weather and laid-back lifestyle, Cyprus is a popular choice for expats and retirees looking to enjoy their golden years in a beautiful, welcoming country. For those seeking a new adventure or a change of pace, Cyprus offers a unique opportunity to live and work in a vibrant and thriving community.
Here are some facts about living and working in Cyprus:
Cyprus EU membership – Cyprus is a member of the European Union, which means that citizens of other EU countries have the right to live and work in Cyprus without a visa.
Work permit in Cyprus for non-EU citizens – For non-EU citizens, obtaining a work permit in Cyprus can be a bit more difficult, but there are still opportunities for foreigners to find work, particularly in the tourism and hospitality industries.
Cost of living in Cyprus – The cost of living in Cyprus is generally lower than other EU countries, particularly in terms of housing costs. However, wages may also be lower, particularly for entry-level positions.
English in Cyprus – English is widely spoken in Cyprus, particularly in tourist areas, but learning some Greek can be helpful for daily life and for making local connections.
Cyprus weather and climate – The weather in Cyprus is generally sunny and warm, with mild winters and hot summers. This can make for an enjoyable and comfortable lifestyle, particularly for those who enjoy outdoor activities.
Healthcare in Cyprus – Cyprus has a high standard of healthcare, with both public and private options available. Many doctors speak English and the cost of medical care is generally lower than in other EU countries.
Working hours in Cyprus – The working week in Cyprus is typically 40 hours, with a standard 8-hour workday. The country also observes a number of public holidays throughout the year.
Cypriot culture and traditions – In terms of culture, Cyprus is a mix of Greek and Turkish influences, with a rich history and many cultural traditions. The country is known for its food, music, and hospitality.
Safety in Cyprus – Cyprus is a safe country overall, with a low crime rate and a strong police presence. However, like any country, it's important to take basic safety precautions and be aware of your surroundings.
Outdoor activities in Cyprus – There are many opportunities for outdoor activities in Cyprus, including hiking, swimming, and water sports. The country also has a thriving nightlife scene, particularly in tourist areas.
Applying as a Domestic Helper in Cyprus
So how can you apply as a Domestic Helper in Cyprus? Here is a summary of some general steps:
Research and choose a reputable agency that specializes in domestic helper recruitment in Cyprus. Check their website, read reviews from previous applicants, and verify their credentials.
Review the agency's requirements and qualifications for applicants, which may include age, education, language skills, work experience, and other criteria.
Obtain a valid passport and apply for a visa to enter Cyprus, if required.
Get a medical exam to ensure that you are fit to work abroad and do not have any communicable diseases.
Submit your application form and supporting documents, which may include your resume, passport, work permits, medical clearance, and other relevant documents.
Participate in an interview with the agency's representative, either in person or via video call. This is an opportunity for you to showcase your skills and experience and for the agency to assess your suitability for the job.
If selected, attend a pre-departure orientation or training, which may cover topics such as cultural adjustment, work expectations, and safety and security in Cyprus.
Receive your work contract and sign it, ensuring that you understand your rights and responsibilities as a domestic helper in Cyprus. Make sure to clarify any questions or concerns before signing the contract.
Obtain the necessary travel documents, such as a visa and plane ticket, and prepare for your journey to Cyprus.
Look for an agency that is accredited by POEA
The first step is to look for an agency that is accredited by POEA for sending people to Cyprus.
The agencies often require female applicants, with a rare 2 percent accepting male applicants. They typically seek female candidates who are between 25 to 39 years old, have at least 2 years of experience working abroad as a domestic helper, and hold a high school or college degree. Fluency or at least proficiency in English is also a basic requirement for applicants.
Another requirement is to provide evidence of previous work abroad, which can be shown through an old passport or contract. This proves that you are an ex-abroad worker, and it's important to keep these documents in case you plan to work in Cyprus or anywhere else.
One of the most crucial requirements is a valid passport, which is necessary for traveling to Cyprus and securing employment as a domestic helper.
Prepare money
The second step is to ensure that you have the necessary funds to cover the expenses for the agency, training, and medical exams. Generally, you would need around 50,000 to 60,000 pesos for these requirements, but the exact amount could vary depending on the current year. It's important to note that this amount only covers the expenses related to the agency, and does not include your allowance, transportation, accommodation, and food, so it's advisable to stretch your budget as much as possible.
It is recommended to have a budget of at least 100,000 pesos or more to cover all the expenses involved in the process of applying for work as a domestic helper in Cyprus. This amount includes everything you need from the agency, as well as your personal expenses during the process. Additionally, it's important to have some savings as a buffer in case of emergencies or unexpected expenses. Keep in mind that the cost of living in Cyprus can be high, so having a solid financial plan is crucial before embarking on this journey.
Interview
Once you have selected an agency, they will typically ask you to fill up a bio data form. This form will contain your personal information, educational background, previous work experiences, and other relevant details.
After completing the form, you will be scheduled for an interview with the local agency. The interview will assess your qualifications, skills, and language proficiency. If you pass the initial interview, you will then be referred to the agency's partner in Cyprus for another interview.
The second interview is usually conducted via video call or online messaging. This is to assess your communication skills and to ensure that you are a good fit for the position. If you pass the second interview, the local agency will then start looking for an employer who matches your qualifications and preferences.
The final stage of the interview process is with your prospective employer in Cyprus. This interview is crucial as it will determine whether or not you will be hired for the position. During this interview, you may be asked about your work experience, skills, and personal qualities. If you pass the employer's interview, you will be offered a contract and can start preparing for your departure to Cyprus.
Getting a job offer
Receive a job offer from a potential employer. If you pass the interview with your prospective employer, be yourself, answer truthfully, show politeness, and wear a smile to create a positive impression. The agency will then guide you through the next steps, such as getting a medical exam, attending training, and completing TESDA requirements. You need to be prepared so that when the agency contacts you, you can report right away. Otherwise, your paper processing will be delayed.
To start the process, you need to prepare around 50,000 to 60,000 pesos. However, the payment is not required in one lump sum, but can be paid in three stages. After completing the training, you can ask the agency for updates since it will take some time for your visa and work contract to arrive. It usually takes three weeks or more. If you're staying in Manila, you can go home to your province and wait there since staying in Manila can be expensive. It's better to be with your family before leaving for work abroad.
Final Medical Exam
Sign your visa and work contract, but make sure to read everything carefully. After that, you will undergo a final medical exam to ensure that you are fit to work. Once you are cleared, you can now fly to Cyprus and start your new job as a domestic helper.
It may sound simple, but the application process can take quite some time – usually three months or more. It's important to be patient and to prepare financially for the expenses that come with it.
If you're looking for a reliable agency, you might want to consider Emerald International Manpower Services. It's situated in Padre Faura Street in Ermita, Manila, and is known for its good reputation and track record.
In conclusion, applying as a domestic helper in Cyprus through an agency requires a series of steps and requirements that must be fulfilled. From finding an accredited agency to preparing the necessary documents, undergoing training and medical exams, and passing several stages of interviews, the process may take up to three months or more. However, with patience and preparation, it is possible to successfully apply and work in Cyprus as a domestic helper. It is important to choose a trustworthy agency and to read and understand all the documents before signing them. With the right agency and proper preparation, this opportunity can provide a better future for those seeking to work abroad.