Want to settle down or retire in bliss? You might find what you want in the mountains of Benguet. Living in Benguet is great in so many ways. The people, the cold weather, the fresh food, and the quiet life say it all.
Also Read: 10 Best Reasons to Retire in Makati
Benguet is a province in the Philippines. It is part of the Cordillera Administrative Region. It is known for its cool weather, gorgeous scenery, and long history. Here are the top reasons why Benguet is the best place to retire.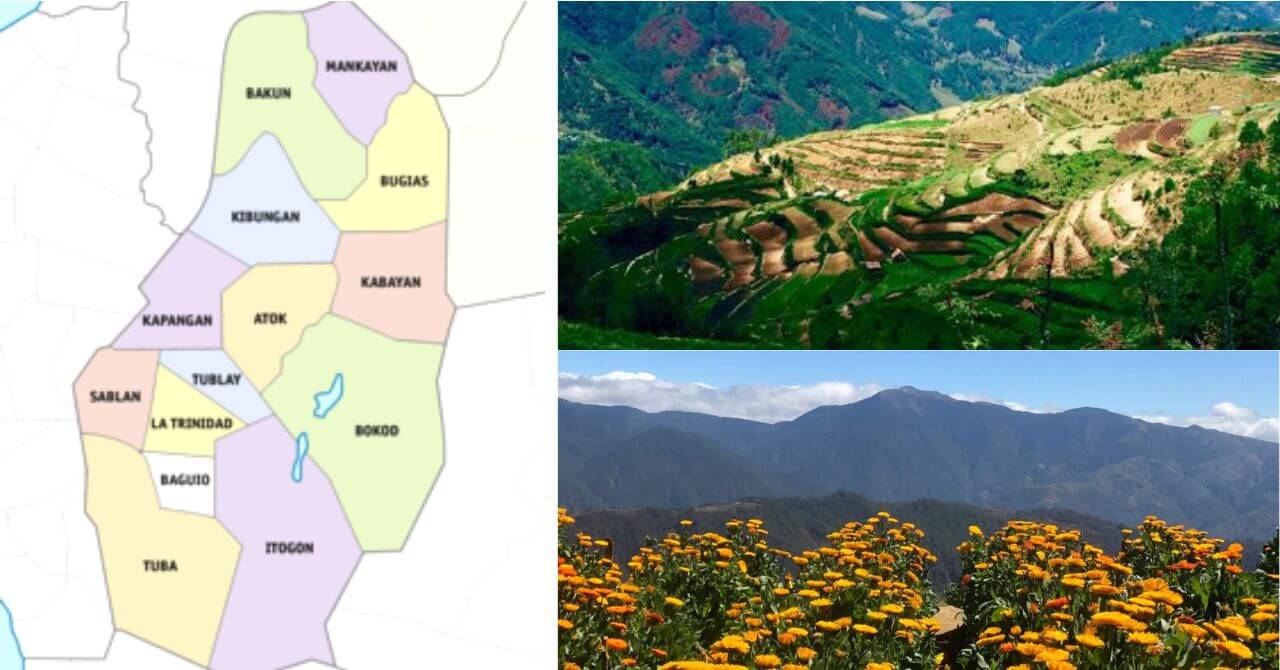 1. Chilly weather
Temperatures range from 15 to 26 degrees Celsius in Benguet, which is known for its cool weather. Because of this, it is a great place to live if you want to get away from the heat and humidity of the plains or if you want to retire somewhere unique.
1. Natural Beauty
The famous Banaue Rice Terraces, which are a UNESCO World Heritage Site, and the Strawberry Fields in La Trinidad are just two examples of the natural beauty in Benguet. There are plenty of gorgeous sceneries in Benguet that retirees will never get tired of!
2. Outdoor Activities
Who said retirees can't enjoy retirement going the extra mile? Hiking, camping, mountain biking, and rock climbing are just some of the outdoor activities you can do in Benguet. There are also many waterfalls, rivers, and lakes in the area that are great places to fish and swim. Cordillera is possibly called that because there are so many mountains in this area. You see things everywhere you go. Anyway, Benguet is your little paradise if you like to walk. Mt. Pulag, the third highest mountain in the Philippines, can be reached by hiking.
3. Perfect for people who love minerals or gems
Mining is one of the main ways that people in this area make a living. Benguet has so many minerals that it is home to three big mining companies: Lepanto Mining Corporation, Philex Mining, and Benguet Corporation.
Here, people take out chromite, gold, copper, pyrite, silver, and limestone, among other things. Since 1997, Balatoc Mines in Itogon, Benguet has been giving walks to people who are interested in mines. For two hours, you can feel what it's like to work in a mine. On the other hand, you should definitely check out Klutter Lab if you love gems. They sell jewelry made from amethyst, quartz, and jasper, among other stones. Some of these are proudly from the state
3. Rich Cultural Heritage
The Igorots, Kankana-eys, and Ibaloi are some of the original people who live in Benguet. These groups have kept their traditional way of life, which includes their own clothes, music, and dance.
4. Friendly People
The people of Benguet are known for being friendly and open to strangers. People in the state care a lot about each other and are always willing to help out. This is a plus point for retirees since they want to have a friendly community to make them feel less lonely.
The people of Benguet are very friendly and willing to help. People in the same neighborhood look out for each other and are also very friendly. Culture and the arts are important parts of the lives of the people in the community, and keeping them alive is also a way to meet new people. Don't be surprised if one of your friends invites you to a kanyaw when they are celebrating something.
5. Great Food
Benguet is known for its delicious local food, like Pinikpikan, a traditional Igorot chicken dish, and Chopsuey, a stir-fried veggie dish. Did you know that the province of Benguet is known as the Salad Bowl of the Philippines? Think of all the different types of vegetables you know. Most likely, Benguet has it. After all, farming is the main way people in the area make a living. Consider moving to the country if you are a vegan or just want to live a healthier life.
6. Affordable cost of living
Living in Benguet is cheaper than living in other towns in the Philippines because housing costs are lower and the cost of living is lower. The Human Development Index shows that Benguet has the best HDI in the area, at 0.0883. This means that the lives of the people who live here are better. It's not too hard to get basic things and services, and it's also easy to eat healthily here. Having an affordable cost of living for retirees are important since they don't want to stress about financial struggles during their twilight years.
7. Good Education System 
Benguet has a good education system, with a number of universities and schools, including the top-ranked university in the area, Benguet State University. If you ever want to learn something new while you're in retirement, then Benguet has high-quality schools you can check out!
8. Health Care
There are a number of hospitals and centers in Benguet that offer high-quality health care. Here are the list of hospitals you will see in Benguet:
Benguet General Hospital- This is a government-run hospital in La Trinidad, Benguet. It offers both medical and surgery care.
Saint Louis University Hospital of Sacred Heart -Its a private hospital in Baguio City, Benguet, that is known for its cardiovascular services and offers a wide range of medical services.
Pines City Doctors Hospital- This hospital is another private hospital that has a wide range of medical and surgical treatments. It is in Baguio City, Benguet.
Baguio General Hospital and Medical Center- A government-run hospital in Baguio City, Benguet. It offers medical and surgical care.
The Notre Dame de Chartres Hospital- The Notre Dame is a private hospital in Baguio City, Benguet. It offers medical and surgical care.
9. Strong Economy
Agriculture and mining are the main businesses in Benguet, which has a strong economy. There are also many places of business in the area, such as malls, restaurants, and hotels. Yes, Benguet is slowly but surely becoming a strong economy hub, perfect for retirees who are into business or want to be near business centres.
10. Bustling center for real estate
There are many homes for sale in Benguet. Even now, people are still building new things, and there are always properties that are just looking for new owners. If you want to buy a new home, you might want to look at Benguet real estate.
11. Great transportation system and accessible
There are many bus terminals and jeepney lines in Benguet that connect the different towns and cities in the province. Benguet is in the middle of Luzon, which makes it easy to get to from other parts of the Philippines.
Most people in Benguet get around by taking jeepneys, buses, or cabs. These are the most popular and easy ways to get around the province. In the city of Baguio, tricycles and jeepneys are the main ways to get around.
Jeepneys and buses are the main ways to travel long distances, and they can take you to many different towns and states. For easier and faster journey, taxis and private cars are also available, especially in Baguio City.
Benguet can be reached by land from Manila and other nearby provinces via major roads and highways. The Kennon Road is the most popular way to get from Baguio City to the lowlands.
Some of the more rural parts of Benguet may be hard to get to, especially during the rainy season when roads may be blocked by landslides. But Benguet's big towns and cities are usually easy to get to and well connected by roads. In the past few years, the local government has been improving the roads and transportation systems to make the state easier to get around and more accessible.
12. Safe
Benguet is a safe place to live because there are few crimes and a lot of cops. Benguet has a low crime rate compared to other places in the Philippines, and it is known for being a peaceful place to live. But, as in any other place in the world, it is important to be careful and take safety precautions, especially when going alone or at night.
Also, you should be aware of your surroundings and your belongings, avoid places where crime is common, and listen to the advice of local officials. Overall, Benguet is a beautiful and safe place to live in the Philippines. It has friendly people, a rich culture and past, and a beautiful landscape.
13. Rich in history and events
Benguet has a long and interesting past. The Ben Cab Museum and the Tam-Awan Village are two places that show this. Throughout the year, there are many events in Benguet. For example, in La Trinidad, there is the Strawberry Festival, and in Bontoc, there is the Adivay Festival.
14. Religious tolerance and culturally diverse
Benguet is a place where people of different faiths can live together happily. A lot of churches, temples, and mosques can be found in the area. There are many different cultures in Benguet, and all of them get along well with each other. Festivals, music, and dance are some of the ways the area shows how different it is.
15. Environmental awareness 
Benguet is known for its environmental awareness. The province has started a number of projects to help people live in a way that is good for the earth and doesn't harm it. The standard of life in Benguet is high because it has a good mix of modern conveniences and natural beauty. It's a place where people can live their lives in peace and happiness.
16. Heaven for people who like to take road trips
Are you familiar with Sagada? If you have, you've probably been on our scary Halsema Highway, which twists and turns all over the place. If you look out the window, you can see that the road is next to a cliff. A lot of people have died here, and it's dangerous, especially during the rainy season when landslides are frequent.