With Labour Day just around the corner, many Filipinos are much intrigued about the events prepared by the government for the country's labour sector, which includes overseas Filipino workers (OFWs).
ALSO READ: List of OFW Programs Launched during Duterte Administration
There are really plenty of great things to look forward to at the turn of the new month for Filipinos all over the world. Aside from the holiday off for most of us, there will also be simultaneous fairs to be held in various parts of the country for those looking for a job as well as for those interested in putting up a business. But the main highlight of the Labour Day event would be the groundbreaking of the OFW hospital in Pampanga.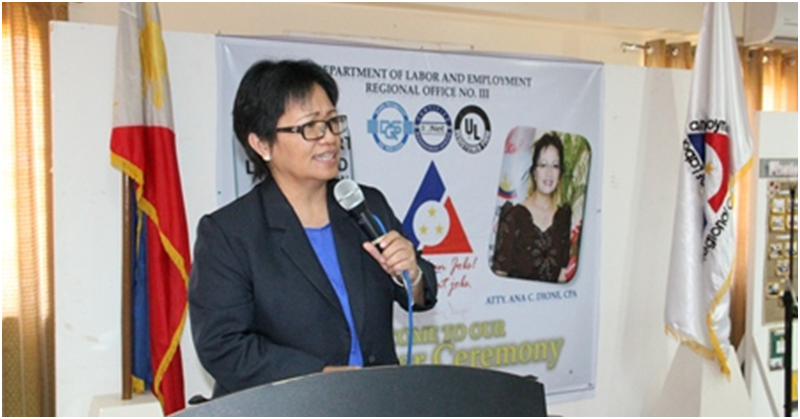 Free Medical Services to be Offered by Dedicated Hospital for OFWs
As a gift to the OFW community, the government has decided to push through with the groundbreaking of a hospital in San Fernando, Pampanga, which will provide free services to OFWs, as shared in a post by DOLE.
According to Labour Undersecretary Ana Dione, the establishment of the hospital and diagnostics centre for workers is an initiative of Labour Secretary Silvestre Bello III, which aims to provide a number of free services for migrant workers, their families and dependents, as well. The move was made in grateful recognition of their contribution to the growth and development of the economy.
According to Dione, the hospital can provide free laboratory exams and the required medical certificates for those qualified workers.
She also noted that the hospital will be exclusively for OFWs and their dependents. The creation of the hospital goes with the president's vision to provide OFWs with free services when securing their medical certificates, covering laboratory exams and other basic requirements for their overseas deployment.
The vision is to endorse the hospital's services for overseas deployment with host countries to which OFWs will be deployed to. When this becomes a reality, soon to be deployed or returning OFWs will no longer have to shell out so much money for the requirements for work abroad.
Dione also explained that the hospital will be financed by donations and the Overseas Workers Welfare Administration (OWWA), with support from the Department of Health (DOH) and the Philippine Amusement and Gaming Corporation (PAGCOR).
Construction is expected to be completed in one and a half to two years' time, following the requisite documentation of the facility which will rise on a property donated by the provincial government of Pampanga.
Other details and services to be offered by the OFW hospital will be announced by labour secretary Bello himself at the groundbreaking ceremony on May 1, Dione shared.
ALSO READ: Pres. Duterte Signs 'Tulong-Trabaho Act' Into Law