There are a number of reasons why overseas Filipino workers are now labelled as modern-day heroes. Not only do they make a difference in the economic productivity of the country when they send their remittances… they also make a difference in the lives of the people around them.
ALSO READ: "OFW the Movie" Hits the Cinemas this June
To the people whom they've helped in the course of their work abroad, as in the case of nannies who've taken care of their employers' children – OFWs are more than just household workers, but family whom they have grown dearly close to over the years, and even up until adulthood for some.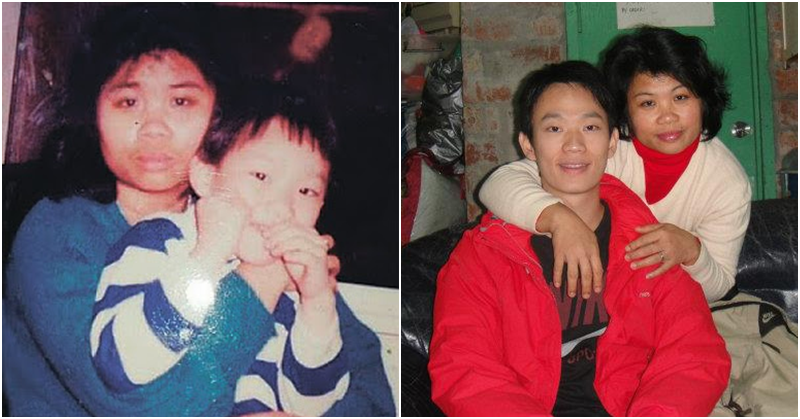 Man Visits Former Nanny After Learning of Her Health Condition
Such is the case of a Hong Kong man who did not waste any time and immediately left for the Philippines when he learned of his former nanny's health condition, as shared in a report by the Sun HK.
The 31-year old man, Philip Tse, upon learning that his former nanny of 16 years had gotten sick, had no second thoughts and decided to fly to his former nanny's hometown in Roxas City to pay her a visit and to take care of her, even if for a few days only.
Philip had been the ward of former OFW nanny Remelyn Zubiaga Yumul, 54, until he reached 19 years old.
Following their parting, Remelyn had been diagnosed with Stage 4 Ovarian Cancer. Unfortunately, upon detection, the cancer cells have already spread out onto her lungs and appendix.
At the time, Remelyn was entitled to receive medical care for her job as a domestic worker in Hong Kong for as long as she was employed. However, Remelyn later decided to leave her job and to return home in the Philippines to seek medical treatment.
Fortunately for Remelyn, her current employer was very understanding and gave her paid vacation leave worth two months' salary so that she could get the treatment she needs back home.
Back in her hometown, Remelyn sought medical treatment at Capiz Doctors Hospital in Roxas City, where she underwent surgery on March 13 and has started on her chemotherapy last April 22.
Despite working for a different employer, Remelyn and Philip had not lost contact since. This is why when Philip learned of his former nanny's health condition, he almost immediately flew to the Philippines to show his support and to repay his former nanny's kindness for taking care of him up until he reached 19 years old.
Even though Philip only stayed with Remelyn in her hometown in Roxas City for four days, the bond that they once shared will forever remain in their hearts, fully knowing that they wish nothing but only the best for each other.
ALSO READ: Employer in Dubai Thanks OFW on Her Birthday with A Lavish Full-Serviced Party in a Hotel